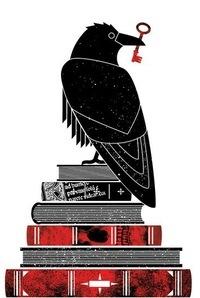 Like Edward Snowden, a graduate student from Kazakhstan named Alexander Elbakyan is now hiding, probably somewhere in the territory of Russia after illegally posted on the Internet, millions of documents. She did not disclose state secrets, but it has taken a position on the protection of the public's right to information by providing free access to almost all ever published scientific articles, from acoustics to zymology.
Protest against the paywall made Alexander a celebrity among activists for freedom of information. At the same time it showed how difficult and sometimes expensive to get access to the data needed to make critical decisions in areas such as health, the economy and the environment.
"In reality, only the scientists of the largest, well-funded universities in developed countries have full access to published research, - says Michael Eisen (Michael Eisen), a professor of genetics and genomics at UC Berkeley, co-founder of PLOS, has long promoted the idea of ​​open access. - The current system hinders science, making it difficult to work communication, limiting the number of people with access to information, and suppressing the ability to analyze the data. " Such an analysis is possible, when the article is not "sit in disparate databases»
. The publishers of scientific journals have earned a total of $ 10 billion over last year, mainly due to academic libraries who pay an annual subscription cost from $ 2000 to $ 35 000 for each individual journal, unless taking kits worth millions of dollars. Most large publishers such as Elsevier, Taylor & amp; Francis, Springer and Wiley, usually work with a margin of more than 30%. They believe this margin to be justified, because the curators call themselves scientific papers, selecting only the most worthy for publication. Moreover, they lead verification, editing and storing articles.
Such arguments led the publishing house Elsevier, when filed a lawsuit against Elbakyan supported by other players in the publishing business. During the consideration of the claim an injunction to work Sci-Hub site was imposed last fall. "Like stealing content is considered to be justified, because it seems expensive. I think it's amazing, - said Uais Alicia (Alicia Wise), Director of Universal Access of Elsevier. - It's not like if you went to the grocery store and excused themselves for stealing an organic chocolate bar that left Kit Kat on the counter »
. But federal US laws do not apply in Russia (Elbakyan does not give its location), especially on the Internet, so that the Sci-Hub continues to work and bring hundreds of thousands of scientific articles on a daily basis 10 million visitors. The postal correspondence Alexander said that her motives were both practical - it needed the article to their own research - and philosophical. She considers the Internet as a "global brain", and pay stub journals impede the free flow of information and, thus, prevent the full humanity gain "consciousness". The next round of hearings is scheduled for March 17.
Above loomed the process soundless shadow programmer and activist for freedom of information Aaron Schwartz, who hanged himself in 2013, after it brought a criminal case for illegal downloading over 4 million documents from the JSTOR database - archive of academic journals and research papers. Although JSTOR - a nonprofit digital library, and documents are available for free online, but some customers pay 10 cents per document, if using a special interface. The activist was charged on 13 points, he faces up to 35 years in prison.
In response to the lawsuit Elbakyan submitted a letter, which indicated that Elsevier, as well as other publishers receive scientific articles for free. Moreover, they do not pay the reviewers and editors. At the same time, publishers charge for access to these items since most authors, reviewers and editors, not to mention the general public, on whose taxes are usually conducted research.
"There is a great contrast to the music or film industry, where the authors receive income from each sold copy - Elbakyan writes. - I would also like to mention that we [Sci-Hub] have not received a single complaint from the authors or scientists »
. The legal download one article, if you do not have a subscription, will cost about $ 30, resulting in considerable costs, because the search for a narrow topic often produces hundreds, if not thousands of articles. A crazy prices for a subscription with unlimited downloads strongly hit the library budget.
"Prices are rising twice as fast as the price of health care over the last 20 years, there is a real mess that needs to be open, - said Peter Suber (Peter Suber), the head of service of scientific communications at Harvard University. - It is important to emphasize that even Harvard is suffering from such prices, although it has the largest budget among all research libraries in the world. "
However, Suber hastened to add that does not justify the methods Elbakyan: "Illegal access free access creates a bad reputation»
. According to him, one of the solutions to the problem would be to persuade researchers to publish the work in the public journals. For example, such a library contains Public Library of Science (PLOS). But her financial model assumes that the authors themselves pay the publisher $ 1,500 to $ 3,000 for each article to offset the costs of publication.
Another option - to upload articles to the so-called preprint repositories, where they are open before will be reviewed and will be in a scientific journal. But there is general agreement that the publishers with less hunting take to print articles that are already in the public domain.
After the death of Aaron Schwartz in the White House adopted a directive which obliges all agencies that receive more than $ 100 million in research grants to develop plans to open access to scientific work within a year of publication. In addition, after a law was passed Fastr, shortens the deadline to six months. Private foundations such as the Wellcome Trust, Howard Hughes Medical Institute and the Bill & amp; Melinda Gates Foundation, have also begun to provide grants to the open publication of articles and, if possible, the original research data.
Researchers in various scientific disciplines, including physics and mathematics, to create an open magazines, opposing a paid subscription to the scientific press, or have formed consortia that cover the costs of the authors on the publication of articles in the public domain.
"We are seeing a new era with the experiments and the realization of how can operate open access, - says David Crotty (David Crotty), Editorial Director of Regulatory Affairs nonprofit publisher Oxford University Press journals that adheres extremely open model when creating new journals <. br>
Perhaps the most important obstacle to free access is that scientists estimate on where it is published their articles. This is important when competing for jobs, promotion and grants. The most prestigious journals such as Cell, Nature and The Lancet, as a rule, the most zealously guarded access to their articles.
"Blame is actually the leaders of the scientific community - Nobel laureates, heads of scientific institutions, university rectors - who have the ability to change the situation, but never raise this issue, in part because they themselves benefit from such a system, - said Dr. Eisen. - Rectors of universities like to announce what important researchers they work, because they were published in the magazines »
. While the system does not change, Alexander Elbakyan intends to disseminate research papers to all those in need. Recalling Article 27 of the Universal Declaration of Human Rights, she says: "Everyone has the right to share in scientific advancement and its benefits»
. Source: geektimes.ru/post/272690/