< Anna Tantsyura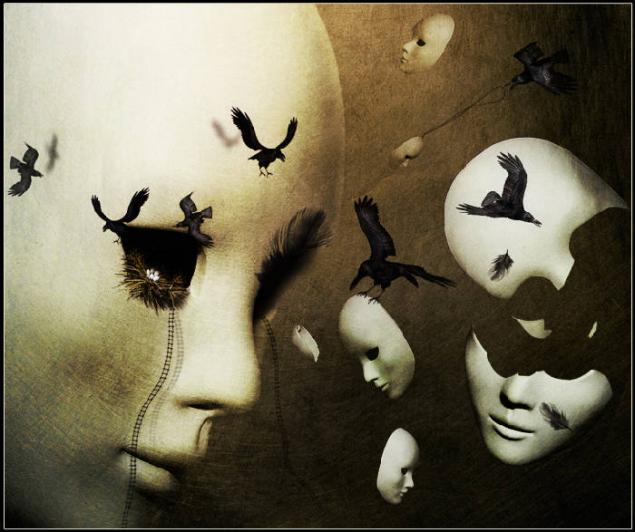 Go Rubicon consciousness,
Play until the end of the party,
To understand the depth of the universe,
Conclude with Satan ... Charter
Become a friend and soul believe,
Change your look ... forever
All that will be yours-check,
And create your own hell ...
Change even the appearance of a mask,
Learning to fly at night,
Pour black white paint,
Again, a part of himself to break ...
The verdict to divide, but apart,
Forever you throw in the fire
And the broken glasses Frost,
Eternal pain inside me ...
Dotting the end of centuries
And do not believe the dirty crowd ...
His remnant in itself noted,
Charge the gun in the holster ...
And do not ask what will happen next,
Everything else in life now-
Plunged into a world of masks and falsehood,
Not able to open the door ... we
Infinity flights and
sky Warms my sorrow ...
Scream of consciousness but a loaf of bread?
Now I'm not sorry for you ...
I have another ... The other? Another!
I am old will not return ...
I went in search of paradise,
To forever in your sleep ...