Presenting your attention the inflatable bladder, which can buy anyone for just $ 1000.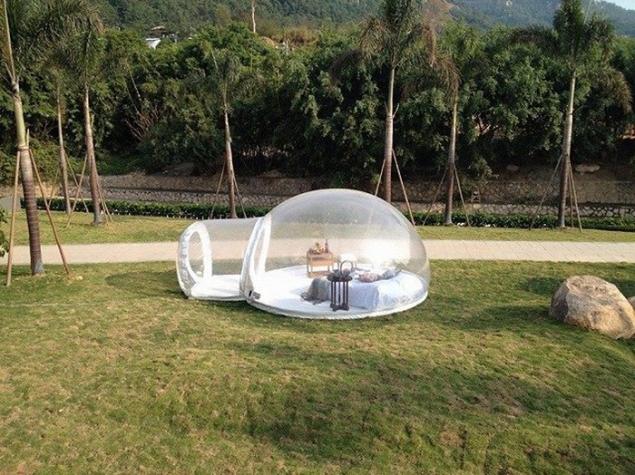 Studio Holleyweb, who created this model assures that the "bubble" will allow you to enjoy all the beauty of nature, with no discomfort in the form of moderately cool temperatures, rain and even snow.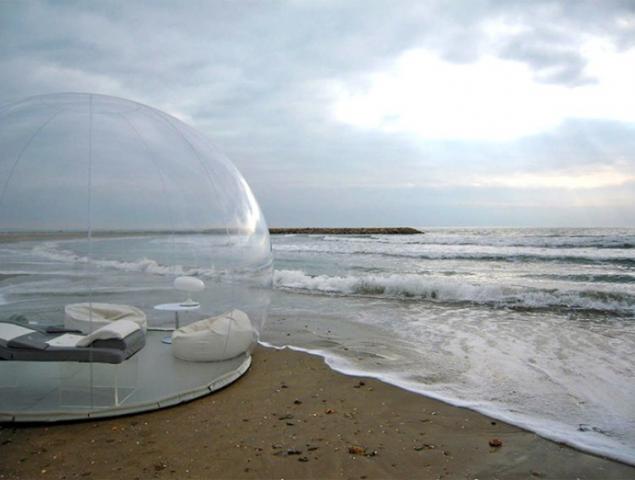 Room size is 4 meters. That was enough to place it in the bed, a bedside table and ottoman.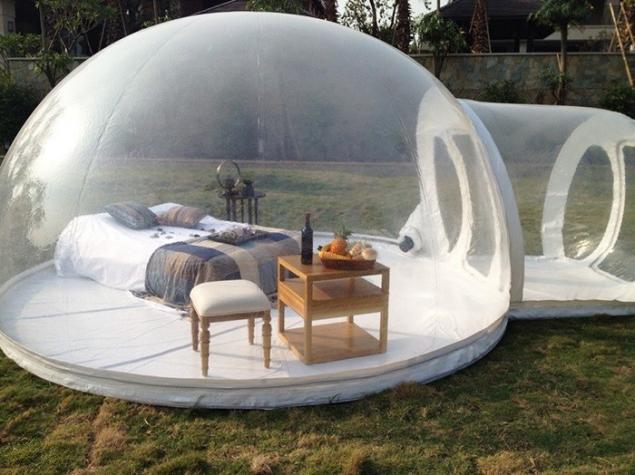 This bubble promises to revolutionize the tourism industry and to oust tents from the shelves once and for all!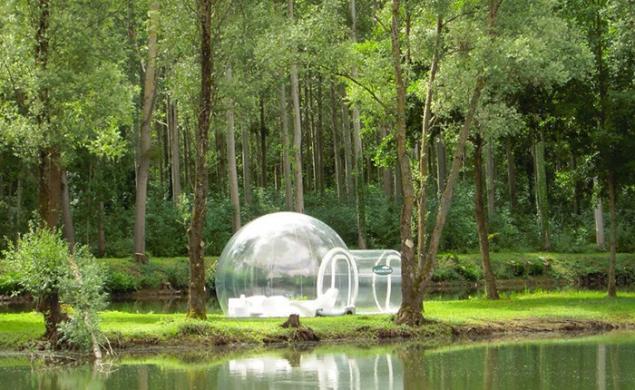 : Designyoutrust.com
Loading ... Loading ... Loading ...
Liked? Share with your friends!
Loading ... Loading ...