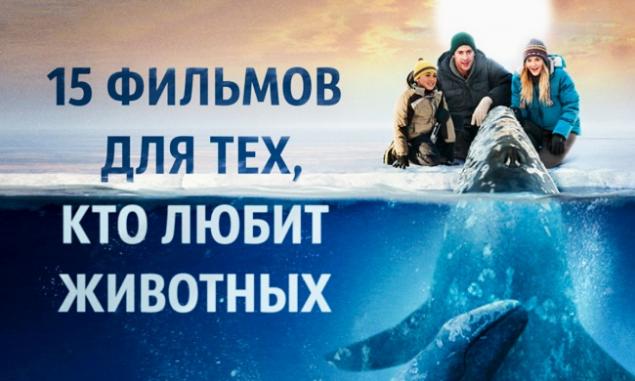 Friendship animals and people dedicated not a movie, and it's not surprising. This film reminds us of the courage and mutual support, love and infinite devotion, the true and inviolable values.
< Website offers you watch movies, touched to the heart, and from which is sometimes difficult to keep tears.
Lassie Lassie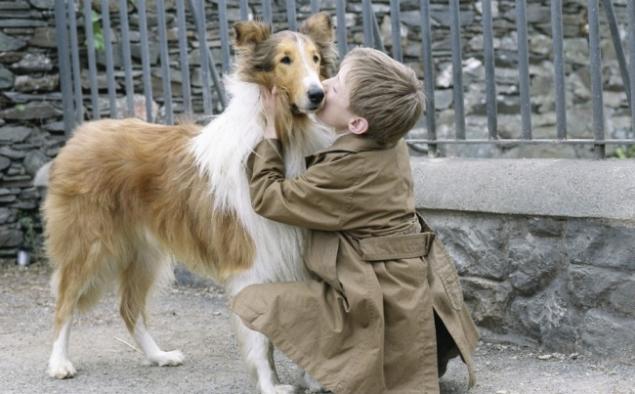 Lassie - kind and devoted to his master dog breed collie, who was not afraid to cross the whole of the UK from Scotland to London to return home. The film touched every audience, as it praises the eternal human values. Love, friendship and loyalty
Big Miracle Big Miracle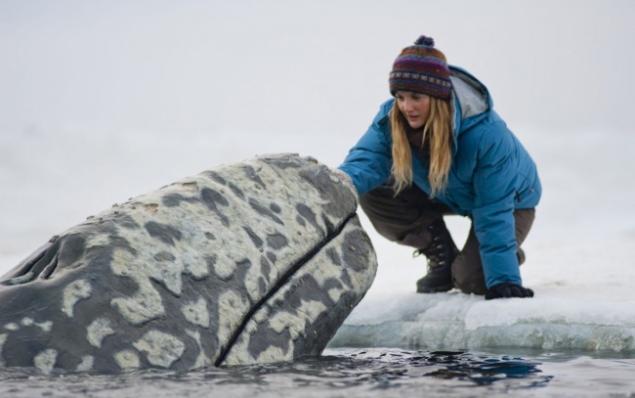 The film is based on real events that took place in a small town in Alaska in 1988, where three gray whales were trapped in a terrible ice. The young reporter and an activist of "Green Peace" unites locals, oil companies, and even Directors of the US armed forces in order to save the family of the dying whales. Good, bright and positive feed, proves to us that even one person can change the world
Dreamer Dreamer:. Inspired by a True Story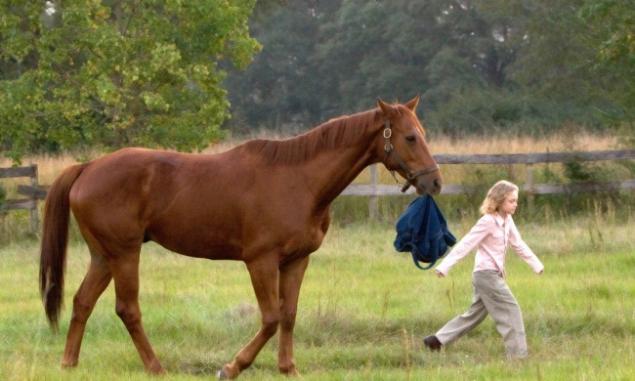 Sweet, light, soulful movie to watch with your family. Between a father and his young daughter, Cale is no understanding - it seems that they do not hear each other. But everything changed after the father brings home a sick horse, which all offer a lull. Baby Cale persuades his father to cure the poor animal. Love and care are doing wonders: soon the horse is not only recovering, but also begins to take part in major competitions
History Dolphin Dolphin Tale
.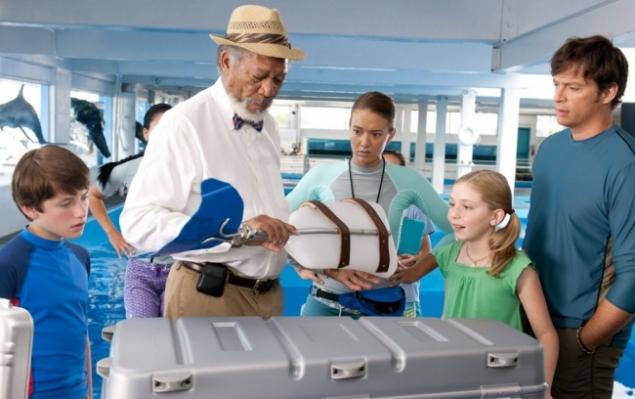 Beached dolphin gets seriously injured as a result of which loses its tail. Without the poor dolphin tail doomed as losing the ability to fully float. But thanks to the support and care of a little boy Sawyer, a marine biologist, an experienced prosthetist and other concerned people in the dolphin appears a chance for salvation.
Two brothers Deux frères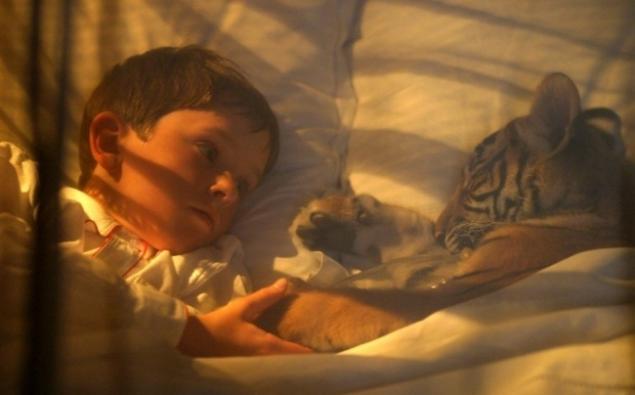 The story of two brothers-cubs separated shortly after birth and forced to meet after many years, in order to fight against each other in the arena. Both adult and child can learn in this movie is something important for themselves and perhaps reflect on how important it is to be honest and kind man.
Favorite Seabiscuit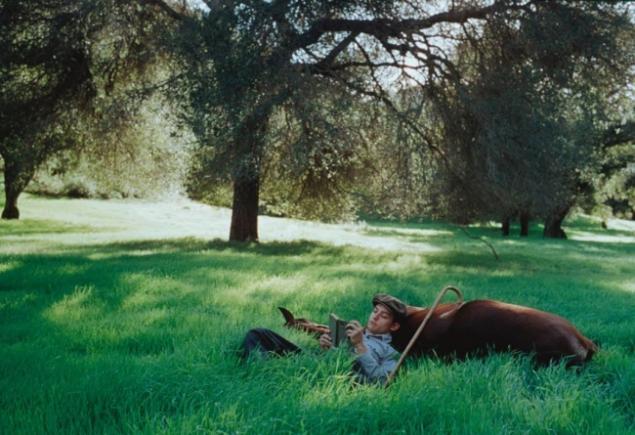 America of the 1930s, the Great Depression, most people are in a desperate search for at least some of the work and livelihood. Young businessman buys anyone unnecessary sickly horse named Rusk. Together with the half-blind jockey by beautiful Tobey Maguire and overseer of wild mustangs, a businessman puts his horse to the races. Unprepossessing, weak, little horse, to everyone's surprise, achieves a stunning victory and gives Americans the faith in a brighter future.
Eight Below Eight Below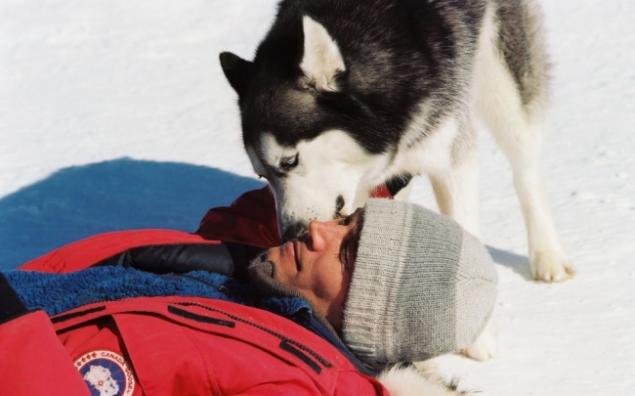 The film tells the story of eight rescue dogs that were abandoned in the vast Arctic wilderness for years to six months. Their boss, despite the many obstacles and a lack of understanding from others, is by all means to go back and save his friends chetyrehlapyh. The picture shows the audience's unconditional loyalty to the dogs, who are willing to wait for his master until the very end no matter what.
Pelican Nicostratos le pélican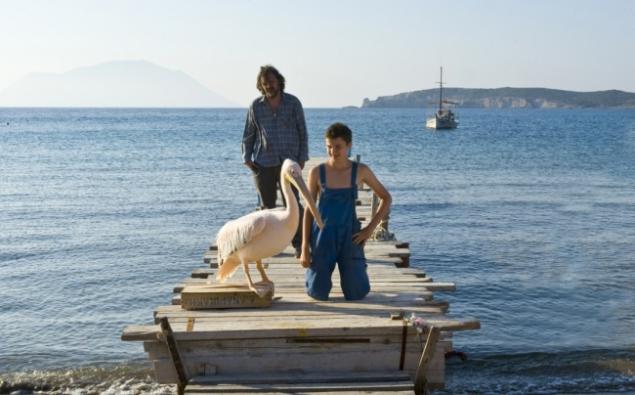 One 16-year-old Janis is absolutely tiny chick pelican and leaves it at home. Friendship with bird boy gives a lot of joy, brings him to his father and bring the villagers a lot of fun moments. It is worth noting that the grim father Janis played by none other than the eminent film director Emir Kusturica. The film is recommended to anyone who loves a cozy and family cinema, and is also interested in Greece and Greek culture.
Horse Whisperer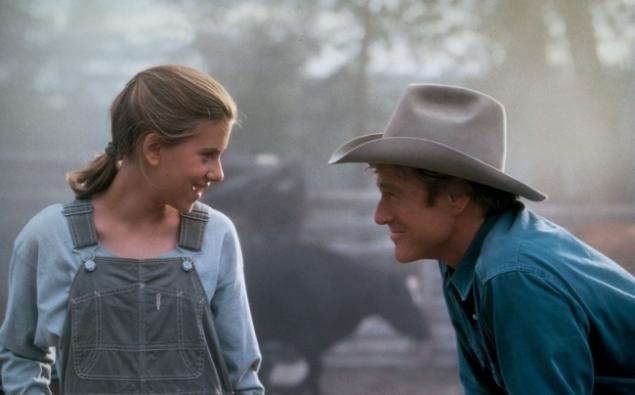 While horseback riding young Grace falls with her favorite horse and seriously injured. Mother takes away the child and her pet in the countryside, away from the bustle of the city and painful memories. There they meet a mysterious Horse Whisperer, which, it seems, can even heal the human soul. The film is notable for the stunning scenery of the American West and the amazing cast (Robert Redford, Kristin Scott Thomas and young Scarlett Johansson).
Thoughts about Duma freedom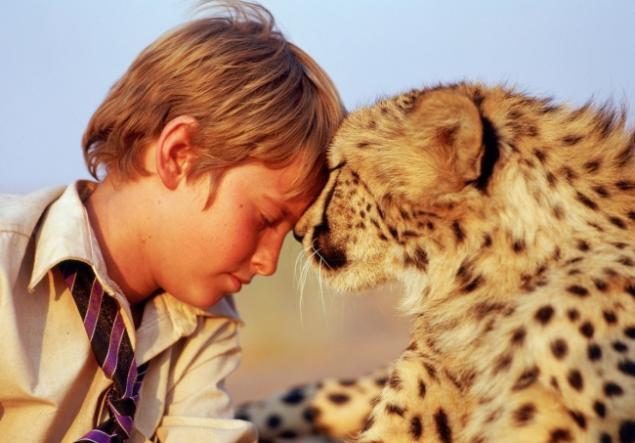 To accomplish great things, not necessarily to be strong and brave adults - enough to have a good heart. 12-year-old boy Xan after the death of her beloved father goes a long way full of danger in order to find a home for your home cheetah Duma. The film brings to the audience a simple but important truth: "Friendship, love and human kindness can still change the world, and this is something that is worth fighting«
Free Willy Free Willy <. br>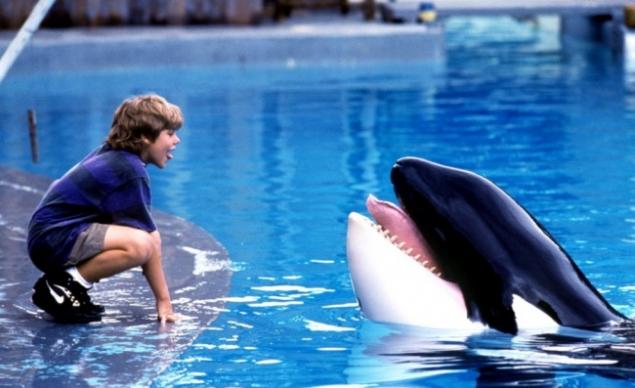 Amazingly kind and sincere film based on the stories of real friendship between a killer whale and an ordinary American boy. Willy - a giant killer whale, which was caught by poachers and sold to an amusement park. Brutal park owner decides to kill a whale intractable training to get insurance payments. Brave boy Jesse organizes the whole public campaign to save his only friend.
White Fang White Fang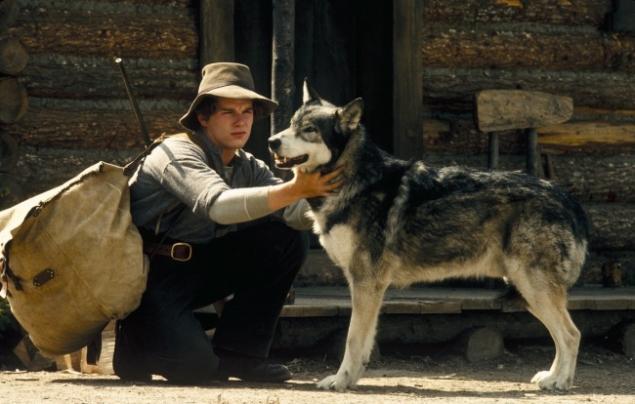 A screen adaptation of the beloved novel by Jack London about the history of the incredible friendship between man and wolf. This picture will be interesting for young and old viewers - all those who dream of a great travel and distant lands. Amazing Alaska scenery, pleasant soundtrack and well-chosen actors make this film a worthy challenger to show the whole family.
Fly Away Home Fly Away Home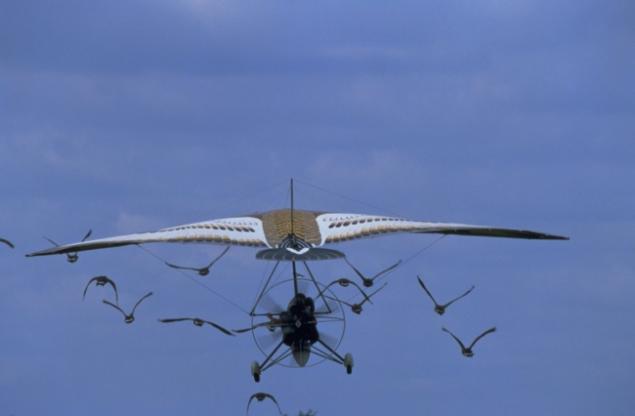 Young Annie, survives the death of the mother, is the swamp abandoned eggs of wild geese. Girl takes them home and waiting for the birth of small flocks of chicks, for which it becomes a real mother. Wild geese before winter should migrate to a warmer climate, but who will teach them to fly and show them the way home?
We Bought a Zoo We Bought a Zoo
Widowed Benjamin Mi with their children moved out of the city, where to buy a house, to which "a gift" owed a huge abandoned zoo with hundreds of exotic animals. The father decides to restore the once beautiful zoo and gets down to business with enthusiasm. The film shows that even losing something very valuable in life, you can always find the strength to move on.
Red dog Red dog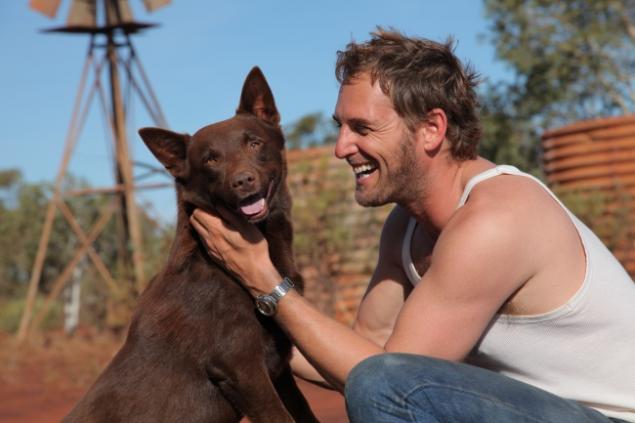 The film tells the real story that occurred in the tiny mining town of Dampier somewhere in Australia. Suddenly, everyone in town knows where strayed red dog. His presence has rallied local residents, save them from boredom, to give joy and gladness. In gratitude of the inhabitants of Dampierre dog after her death, put her monument, because they considered it a symbol of the city. The picture proves once again that sometimes the dog becomes a real person and a loyal friend.
Photos on the preview: frame from the film "Big Miracle»
See also:

15 inspiring films based on real events

15 films for those who are young at heart

via www.adme.ru/tvorchestvo-kino/15-filmov-dlya-teh-kto-molod-dushoj-1189810/