Jeju Island in South Korea is a World Heritage site and is protected by UNESCO. It is the largest island state. The unique nature of this volcanic island has inspired architects from the firm Planning Korea to build the house "cocoon", which resembles a living organism.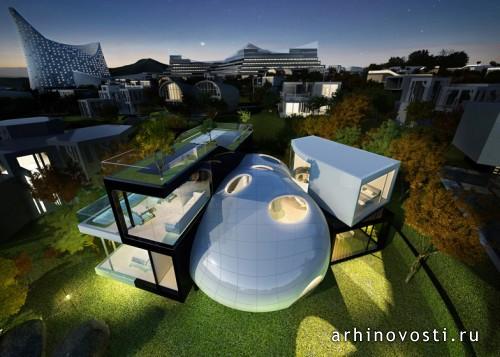 Directly "cocoon" is in the center of the structure and protect the residents living inside from the environment.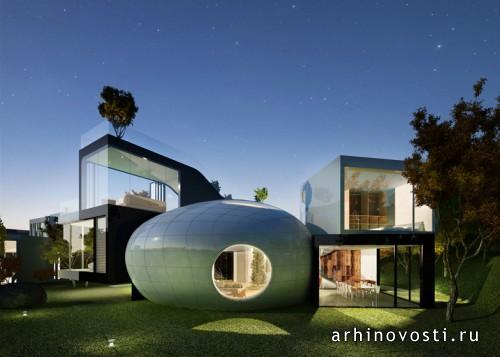 Round window cocoon can be left open or closed depending on the temperature and humidity inside and outside. Blurred boundaries of the ceiling, walls and floors allow you to use the room as a gallery, a library, meeting place, etc.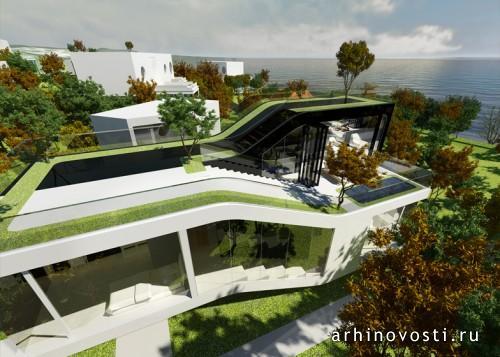 Swimming pool on the roof of the house is a perfect place for rest and admiring the surrounding beauty.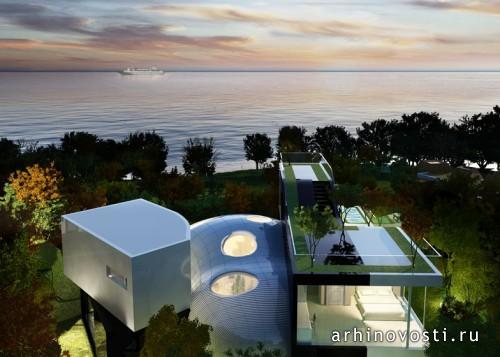 The building area is 308 square meters. The house will be built in the area Gotjawal Village, which is part of the resort area Jeju Airest City, the largest on the island. The district will also shopping center, casino, medical center, hotel.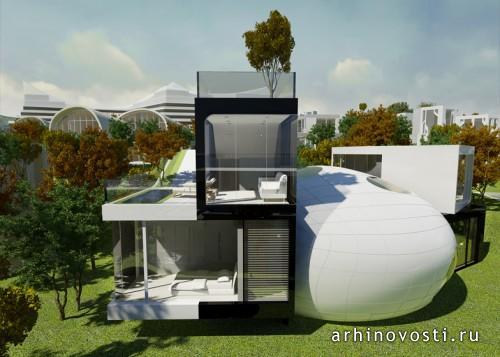 The first phase of construction of the house will begin in September 2012, and will end the process in 2015.