Christmas is time for the stars of Russian show business - a time of great opportunity. While the country is resting, overeating Olivier and herring under a fur coat under the "Blue lights" celebrities bend back on corporate parties. Earnings at private celebrations vary depending on several factors: awareness of, and demand for personal financial appetites of stars. Anews gathered information on the cost of private performances at the Christmas get-togethers Some local celebrities from Grigory Leps and to Ksenia Sobchak.
The group "Leningrad" Price tag: 5 million rubles The brainchild of Sergei Shnurov, according to director of several popular concert performers Oleg Nesterov, feels most comfortable this year. During the speech at the New Year's party Shnurnov asks no less 5 million rubles.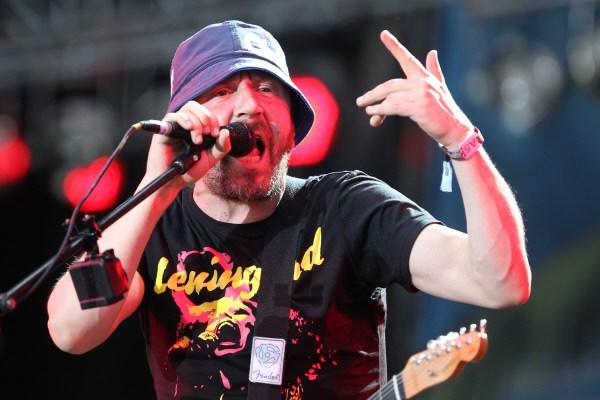 Grigory Leps. Price tag: 4, 8 million rubles
The second most expensive artist in the New Year's menu - the owner of "growling" tone Grigory Leps. This year, for the "shot of vodka" singer asks 4, 8 million rubles. As told reporters the head of the international concert agency "RU-Concert" Evgeny Morozov, this year the price tag Leps at 1, 5 million lower.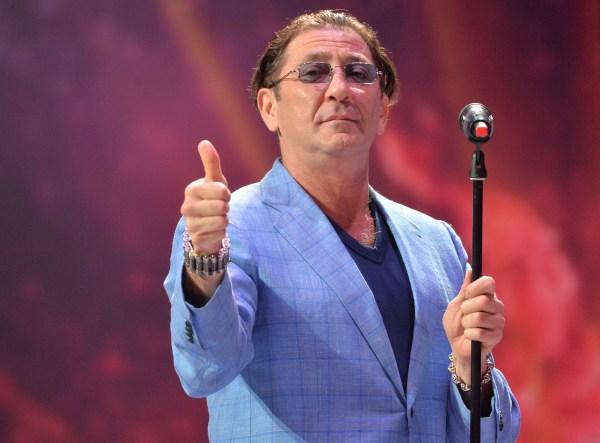 Sofia Rotaru Price tag: 4, 5 million rubles
Sofia Rotaru lives although in Kiev, but the prices for their services to the song holds true in Moscow. For participation in the corporate parties actress asked 4, 5 million rubles. If the customer wants to see Rotary at a party in New Year's Eve concert director asks the singer to throw another 4, 5 million. On average, Rotaru performance lasts about 40 minutes. However, according to the manager actress, act under the chiming clock Sofia M. does not like (even for 9 million), prefer to celebrate the New Year at home with his family.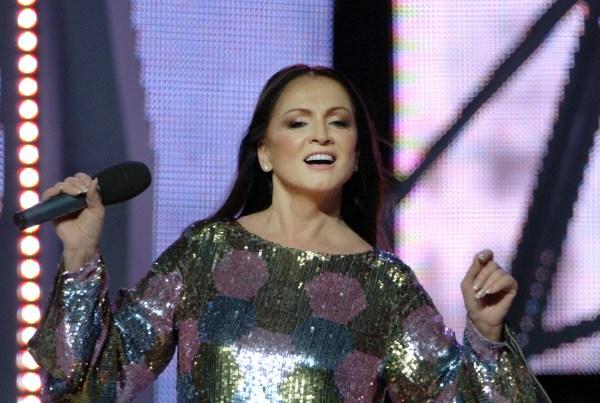 Philip Kirkorov, Nikolai Baskov
Price tag: 3, 5 million rubles "natural blonde" and the King of Pop, unlike Grigory Leps, customers are not spared and discounts do not. Since last year, prices for the Christmas service singers have not changed - 3, 5 million.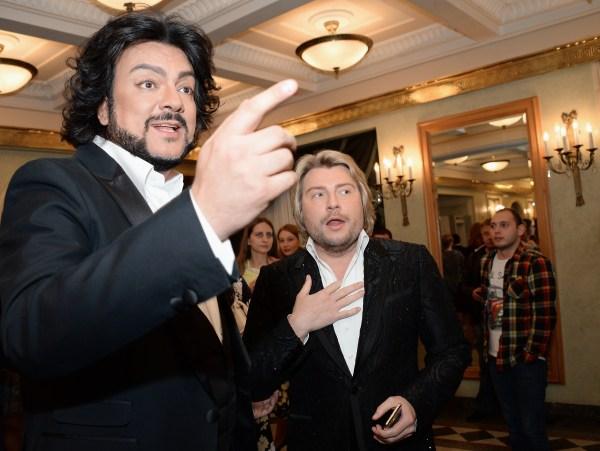 Leonid Agutin and Angelica Varum
Price tag: 2, 8 and 1, 7 million rubles separately, the duo - 5, 6 million Traditionally musical couple asks customers to invite them along. The cost of the "complex" version Agutin Varum-worth 5, 6 million. If money is not enough, the artists agree to act alone. Angelika Varum agree to shine on someone else's holiday for 1, 7 million, and her husband - 2, 8.
Polina Gagarina
Price tag: 2, 5 million rubles Through participation in "Eurovision" Polina Gagarina has risen markedly in the list of sought-after Christmas stars. However, the price tag of the young singer is modest - only 2, 5 million rubles. Although compared to last year it has increased markedly - one and a half million.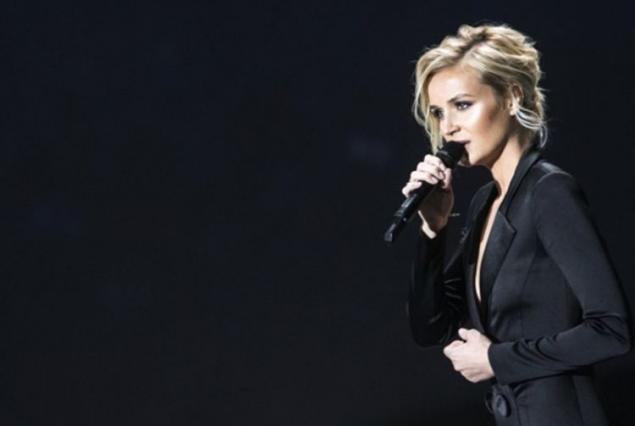 Lyme Vajkule
Price tag: 2 million rubles to 500 thousand cheaper presentation Latvian singer Laima Vajkule. For New Year's corporate She asks no more than 2 million rubles. An important point: the artist does not divide its output to Christmas and the New Year. Every evening - 2 million.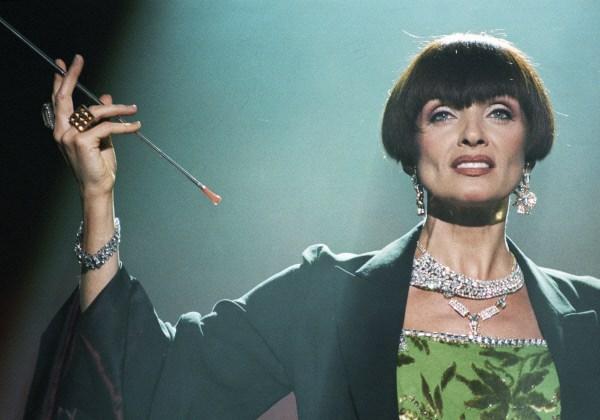 Mikhail Boyarsky
Price tag: Call 1 million "green-taxi" on New Year's corporate cost a million. At the same time the customer will have to pay an additional fare artist from St. Petersburg and back.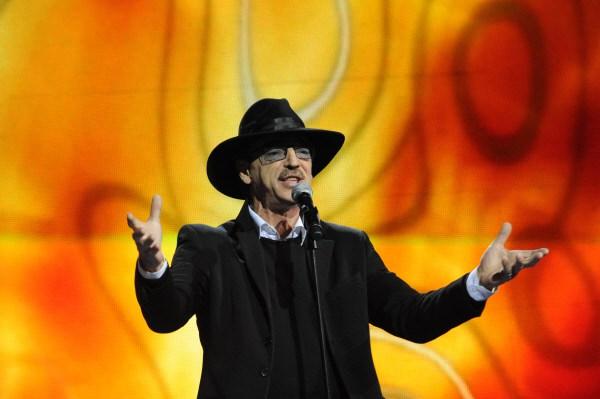 Ivan Urgant
Price tag: 3, 1 million rubles TV host Ivan Urgant, though not singing, but in the New Year money race is still involved - in the role of master of ceremonies. Appetite showman heroic. Entertain the audience claps for champagne Ivan happy for 3, 1 million. However, this year, according to the head of "RU-Concert" Igor Morozov, few can afford such an entertainer.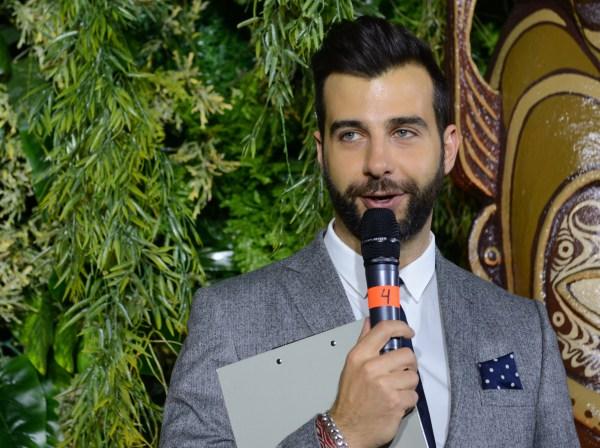 Ksenia Sobchak
Price tag: 1, 7 million - 3, 2 million rubles Equally impressive requests another popular entertainer, TV host Ksenia Sobchak. In her New Year's Eve service will cost 3, 2 million rubles. At other times - 1, 7 million.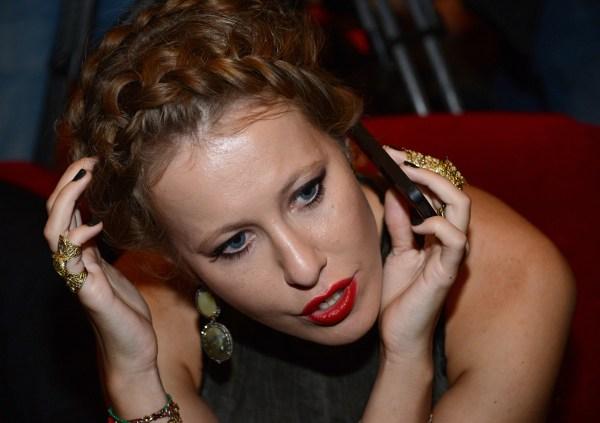 Moreover, if the customer wants to see next to her husband Maxim Sobchak Vitorgan, will have to pay only some 700 thousand, explained the director of the concert Ksenia Sobchak Tabriz Shahidi edition StarHit.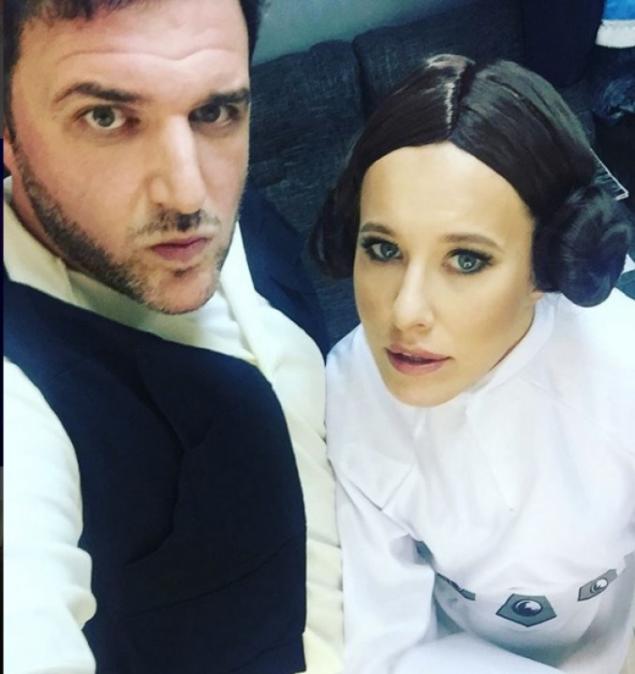 Alla Pugacheva
Cost: dropped out of the race until this year Alla deservedly carried the title of the most expensive corporate guest. According to the director of the concert singer Helena Chuprakova in 2014 Diva could agree amuse strangers on New Year's party for 11 million rubles. This year, the singer has revised its outlook on pastime during the winter holidays. At this time, allegedly Alla Pugacheva has decided to abandon trips and spend time at home with family.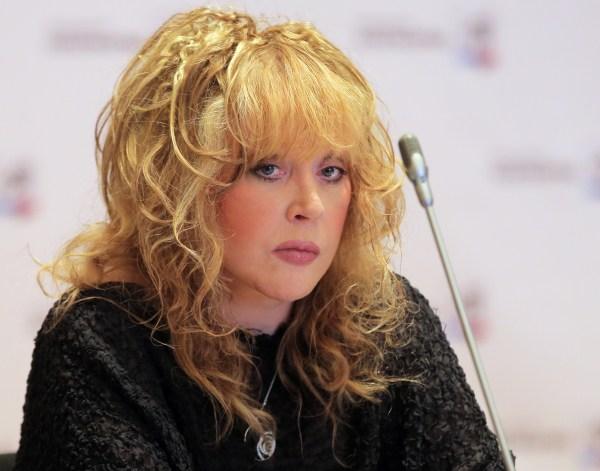 : Fototelegraf.ru