Kenny and Bobbi McCaughey was born November 19, 1997 the world's first semernya in which all the kids survived. These were four boys and three girls. This sensational news spread around the world.
The kids were very tiny. The smallest child weighed 1130 The doctors did everything they could to an incredible seven survived. Their birth was even called "medical miracle".
Photos kids were on the cover of Time, and Newsweek, and all the national TV channels vying reported how things are going at unusual family. A variety of companies offer their help, starting from the delivery of children's juices and finishing dental services.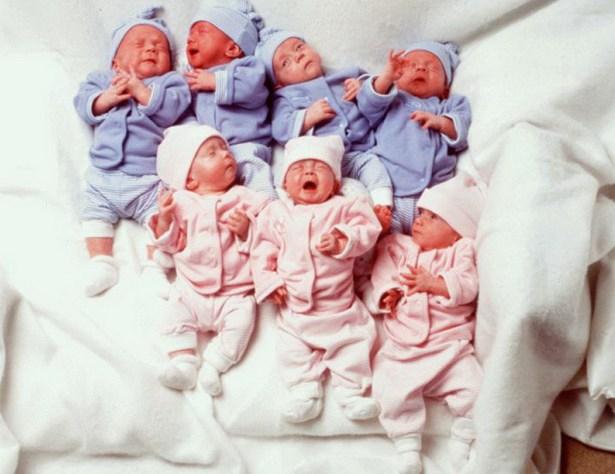 His parents named Kenny children, Kelsey, Natalie Brandon, Alexis, Nathan and Joel. And babies have a sister Michaela, who over them for one year. Now she has married and lives separately.
Miracle in the McCaughey family came after attempts to have a second child. As a result, the couple turned to the center of IVF. Shocked doctors told them that they have taken root seven embryos. Believing parents have decided not to disturb the Divine Providence and all left. Alexis and Nathan was born with cerebral palsy, so they are operated so that they can go in the future.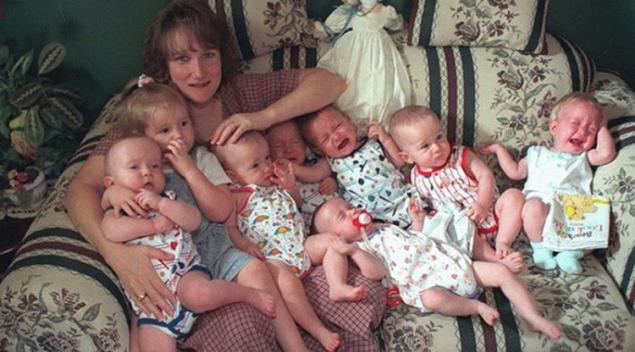 All those who have children can imagine how the feat was the education of so many children. These are the same problems, but multiplied by seven. However, Kenny and Bobby - is very positive and hard-working people.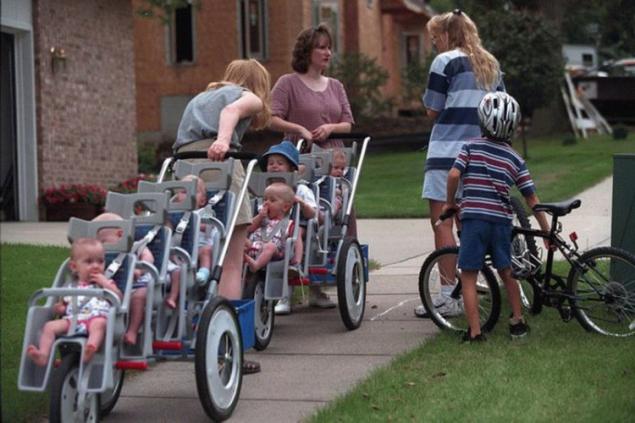 In addition to helping relatives and friends and family have helped charities. The first gift was a house with seven bedrooms and children got the opportunity to eat and relax on vacation. And right after the birth of a few universities offer free tuition for children when they finish school.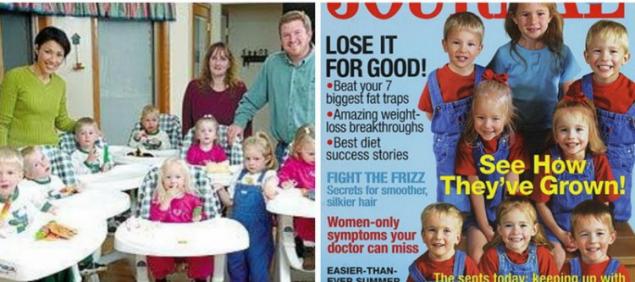 And this year semernyashki celebrated the 18th anniversary!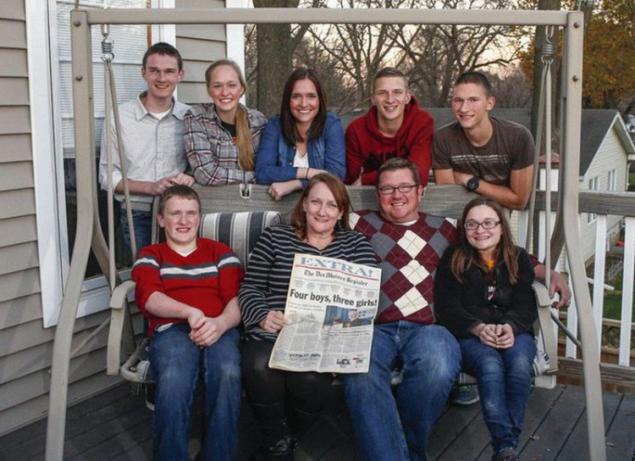 Brandon after school is going to the army, Alexis wants to become a teacher, Natalie will be taught in junior school teacher, Kenny Jr. arrive at the building department, and Nathan and Joel are programmers. Charming Kelsey sings in the choir of Iowa and dreams of becoming a singer. All of them for each other is not just brothers and sisters and best friends.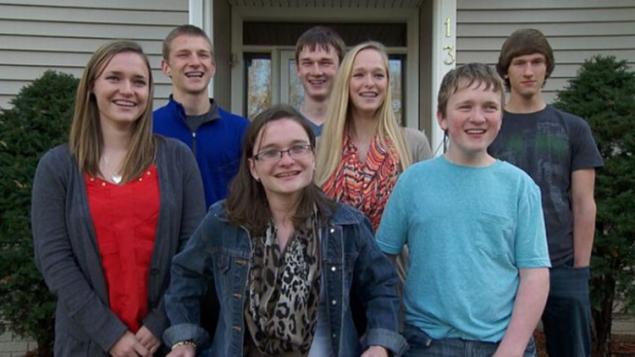 Parents put a lot of effort to ensure children. Kenny Sr. works in a company engaged in metallic coatings. And Bobby has worked all life educator pathologist: she teaches children with special needs.
They always instilled in children a love for work. Now the guys have grown up, happy and sad at the same time, because they will soon leave the parental nest to begin adult life.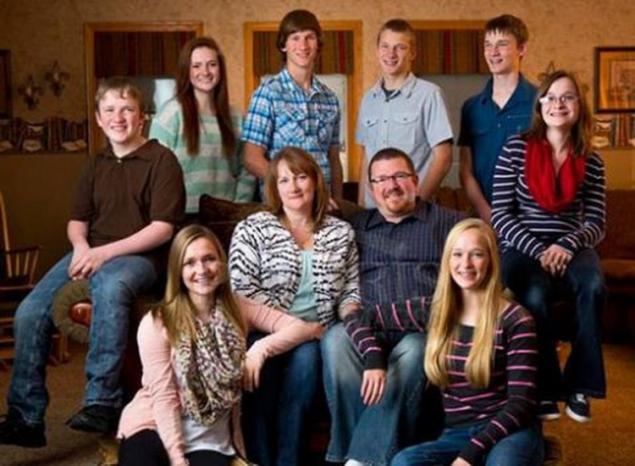 Mother of eight children, Bobby, said: "I will always remember the day when we learned that we would have so many kids ... There were so many doubts and worries. But we believe in the support from above. God had a plan for us. We have gone through a lot of tests, but there was a lot of fun. And now I'm so proud of my children! "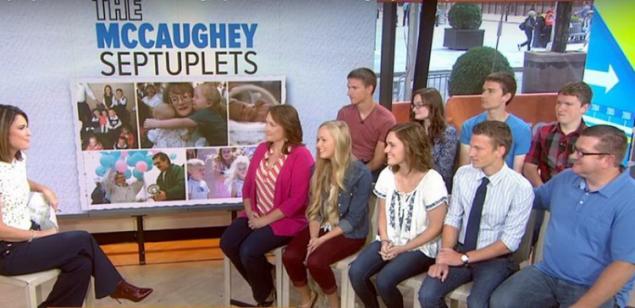 : Videograd.ru