Nice and slowly walked yesterday, t-ni periskop, evening in English and L.Shmidta embankments in order to survey the centerline canoe Chukchi-chief of the English "Chelsea" Roman Abramovich Arkadyevitch called «Pelorus»; as well as other canoes, large and small, filling in these days of poor Neva.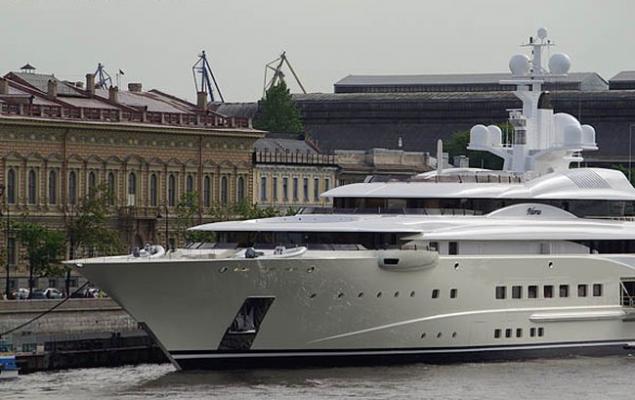 What are the general conclusions after a walk?
1) Stylish, devil! But too plastic and model looks. How to fake.
2) T u Abramovich giant yahtah razbiraetstso better than me ...