Admit it, it often happens that people with whom you have not seen for decades and did not even know how their fate reappear on your life's journey. The story that happened to Amanda Skarpinati, more like the plot of a dramatic film than reality. Now everyone knows her as a 38-year-old cheerful, radiant beauty from New York. However, few people realize through some tests had to pass her life and what a surprise waiting for her after many, many years ...
In January 1977 the little Amanda was only three months old. The girl received severe burns from domestic steam evaporator, and its instantly taken to the pediatric ward Albany Medical Center in New York. There doctors have done everything possible to save the baby.
It was among the medical staff woman who owes his life to Amanda. Usual nurse came out and nursed the baby when she was in the hospital. These old black and white photos - the only reminder of the old days, when Amanda was a hair's breadth from death.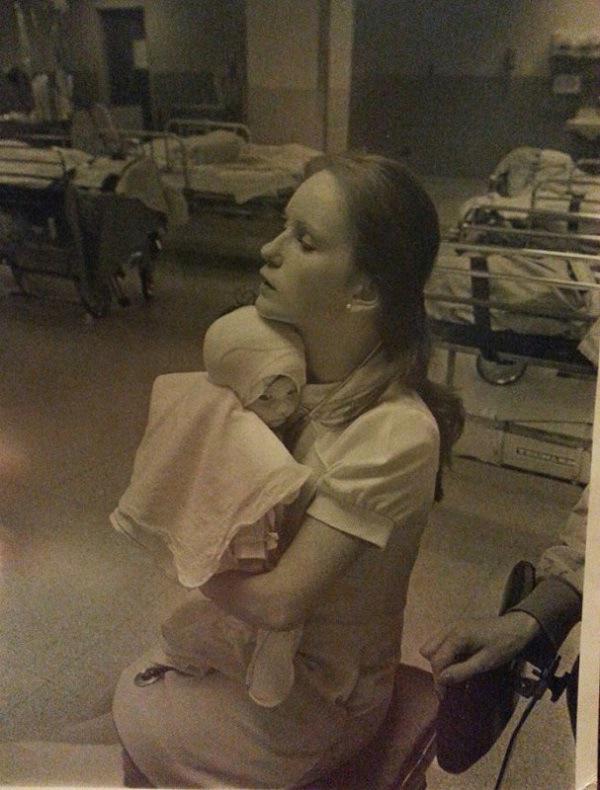 As a result of severe burns Amanda's face was severely distorted, so peers often jeered and teased her. When the girl resorted home in tears on a regular antics of other children, she took out the photographs and studied them for hours. Genuine love and affection with which a pretty young nurse holds a young child, Amanda gave strength to move forward and not to pay attention to offenders. It is necessary to have a huge heart, with such care to refer to someone else's child!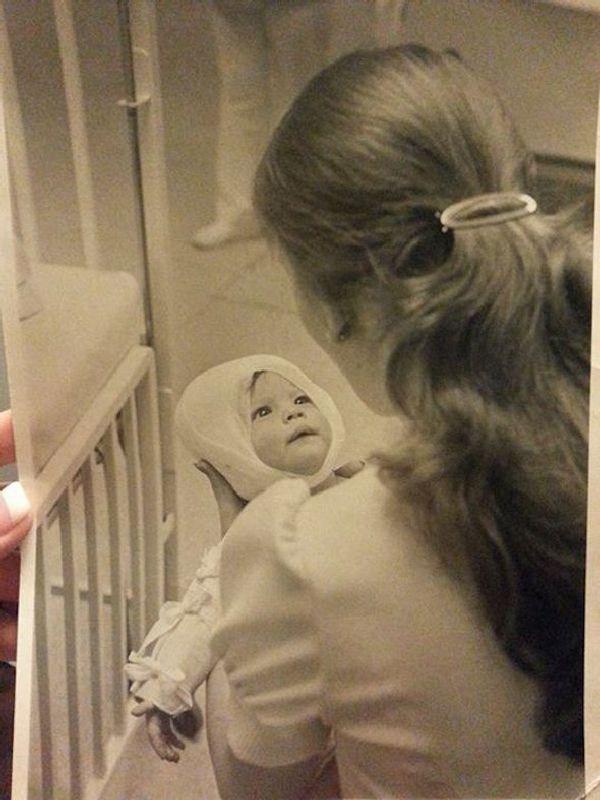 «We must constantly abused me as a child, because I was all disfigured by burns. I could spend hours looking at the pictures and talk to the woman depicted in them, although I did not even know who she is » i>, - shares memories Amanda.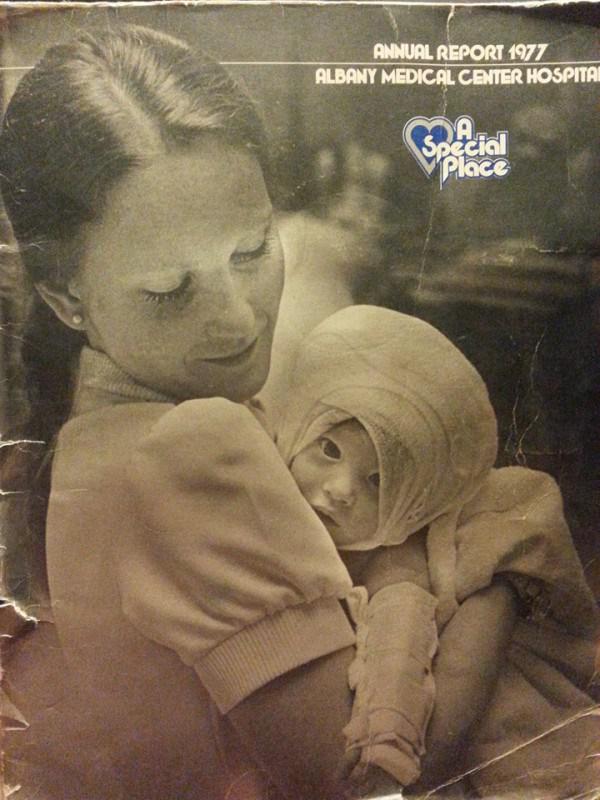 When Amanda knocked 38 years, she decided to find the very nurse with pictures. For this woman took advantage of the World Wide Web. Place on your Facebook page, these black and white photos, she asked friends to share them in the news, to speed up the search. Amanda briefly described the history of these personnel and appealed to the public to respond if anyone knows anything about the compassionate nurse.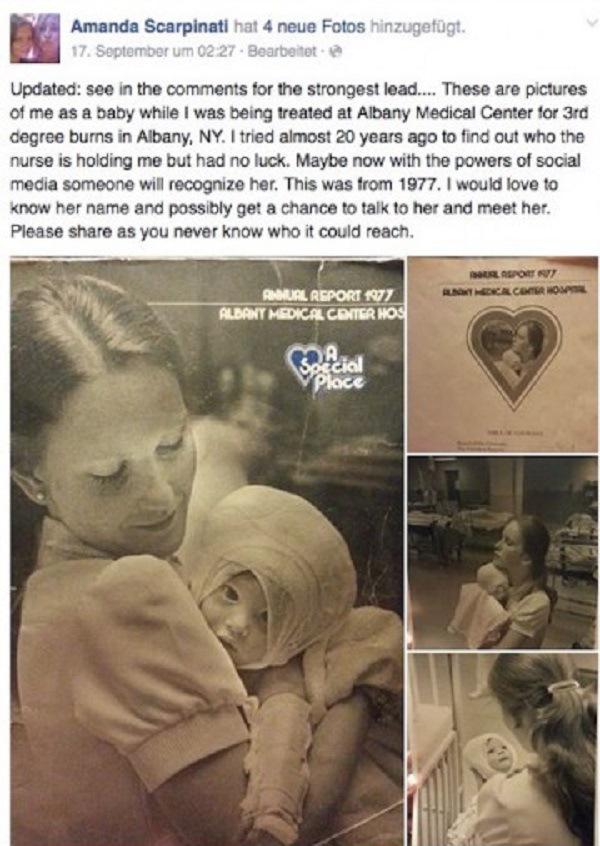 Results not take long. One man learned to the young girl with the images his former colleague. So it turned out that the name sought by Sue (Susan) Berger. Next case remained for small ...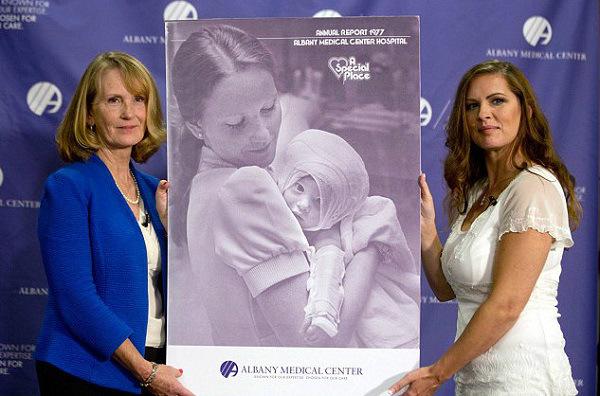 The long-awaited meeting of nurses and former patients took place all in the same place - at Albany Medical Center in New York City after 38 years! Amanda and Sue could not hold back tears when they saw each other.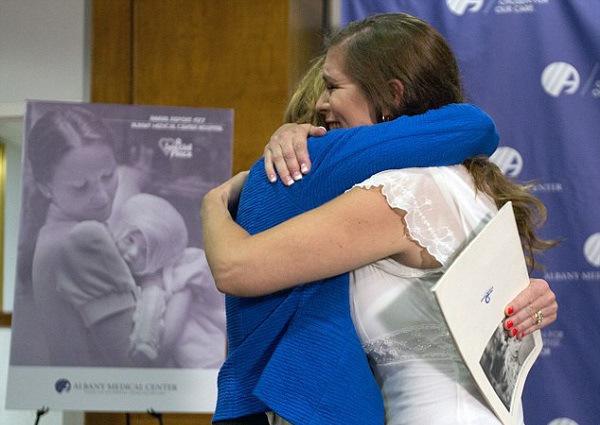 «I remember this little patient as they are now i>, - says Susan Berger. - It was special - behaved so quiet and peaceful, not like the other children, who recently underwent surgery ». I>

At a meeting with Susan Amanda shared wonderful memories of how one look at pictures full of tenderness was her lifeline in a sea of ​​insults and ridicule. «You do not even know how to help me all my life» i>, - in tears confessed the woman miraculously rescued 38 years ago.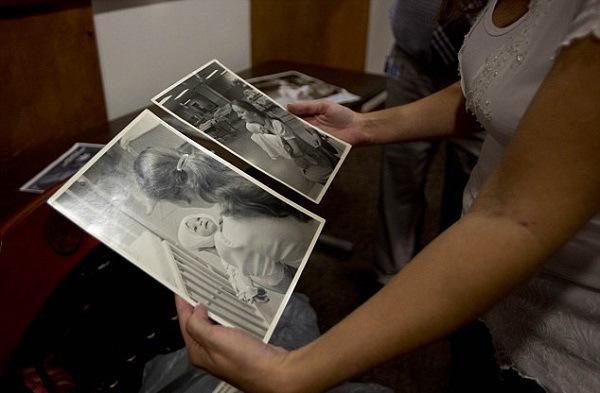 Now Amanda's face looks quite acceptable - helped numerous plastic surgeries. But she will never forget what gave her the strength to survive all these years. She is grateful that the nurse of unprecedented kindness and compassion, which, unfortunately, not everyone exhibits ...

: