It is not like others - a serious test for everyone. Especially hard to settle down in this world, having a serious injury. Especially if your disability is received at an early age, or congenital.
However, that is no reason to give up. Even being not quite a full-fledged physically possible to realize his dream to reach such heights that are not available to most "normal" people.
An example of fortitude can serve the American model Rebecca Marin. Her birth is not the right hand below the elbow, but it did not for a girl sentence. It is a childhood dream of becoming a model, and in the end, her dreams come true.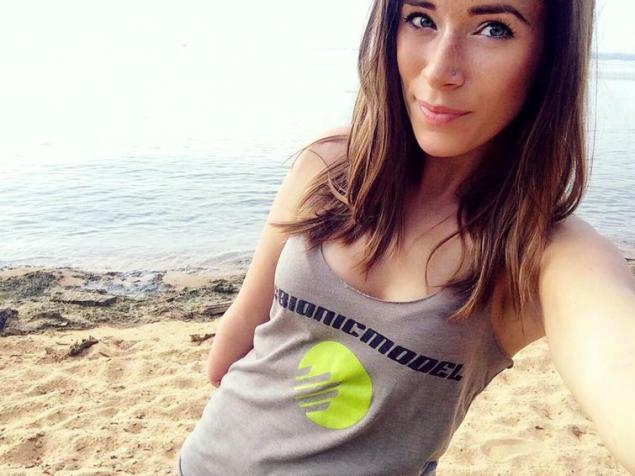 Way to the dream was not easy, because the model is primarily important external data. And models with a prosthesis instead of a hand was seen as nonsense.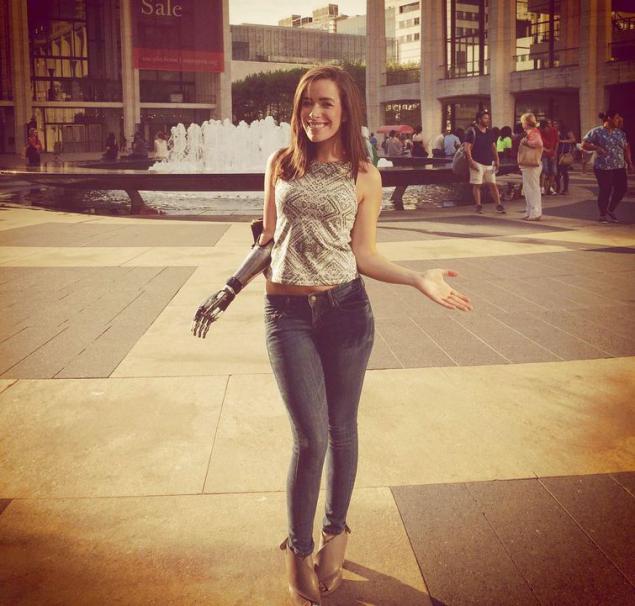 Even with school-age model Rebecca attended courses of art, but always been refused, if it came up to the signing of the contract.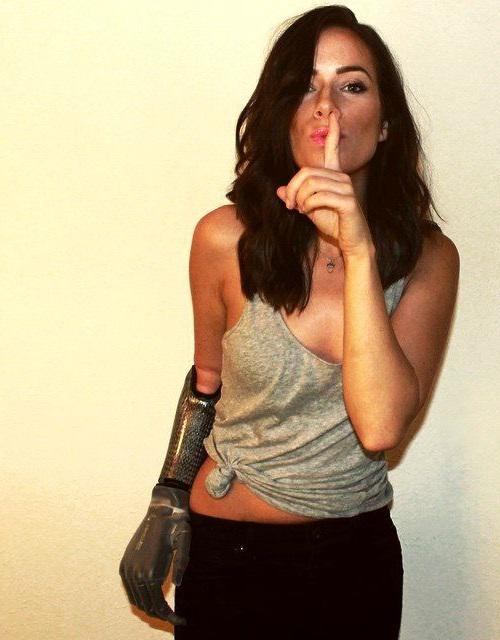 A particularly painful blow to the ego girls were the words of the director of one of the agencies, where she came to the casting. Boss plain text said that Rebecca had never become a model, and in this business it is no use to anybody with a prosthesis.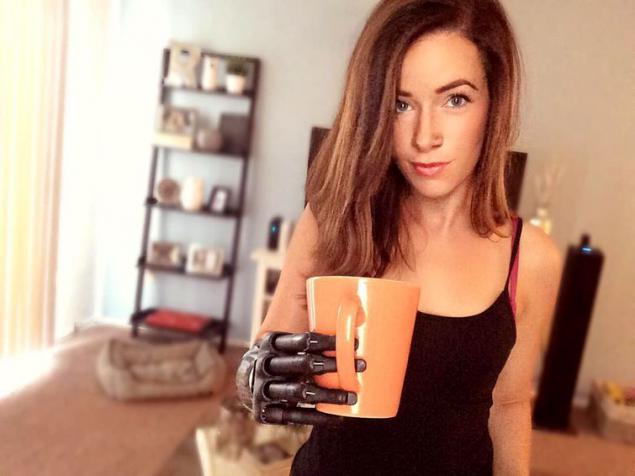 After that, she was all to pieces and lost faith in himself. For a while she stopped to take pictures, and even stopped to wear a prosthesis that became her hated.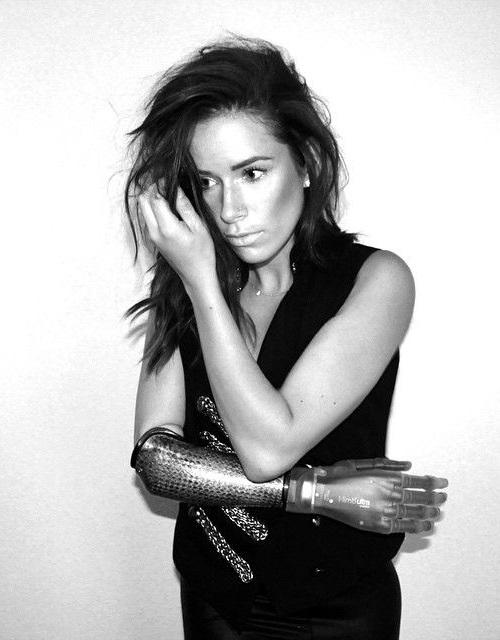 It is worth noting that while Rebecca was the usual mechanical prosthesis, which was virtually non-functional. But six years ago, she got a new bionic arm. This prosthesis is created on the newest technology, gave the girl self-confidence.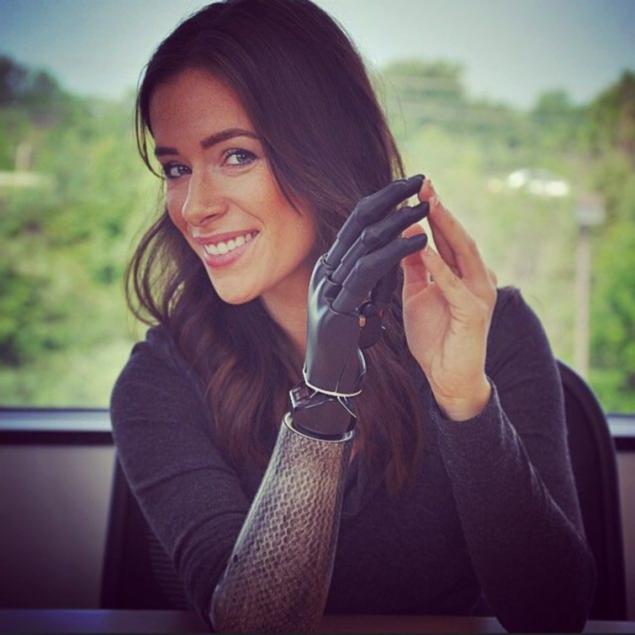 Artificial arm can perform almost all the same features as the present. She can keep the various items and are actively gesticulating.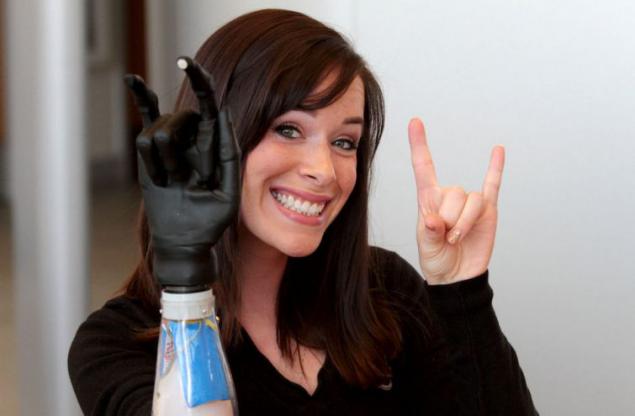 New limb inspired Rebecca, and she decided to try his luck again in the modeling business. At this time the attempt has been successful, and the road to the podium was open.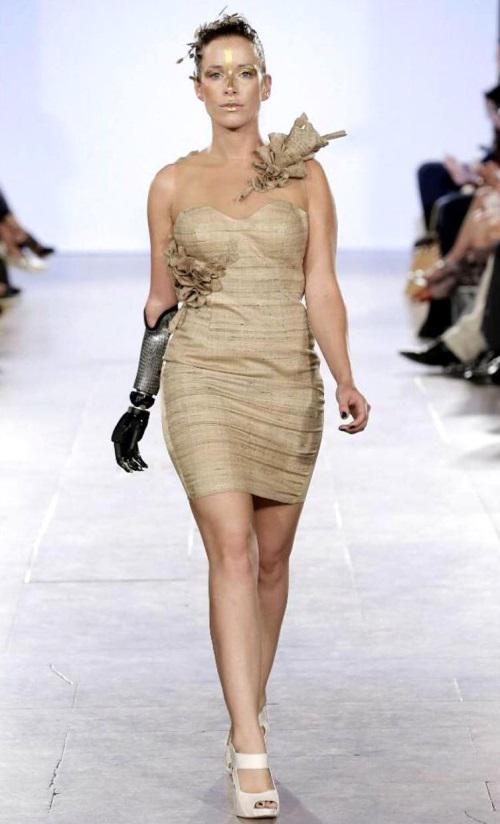 She took part in the world famous show "Fashion Week" in New York. Characteristically, Rebecca came to the podium with another model whose appearance perceived as an extraordinary event - with Madeleine Stewart.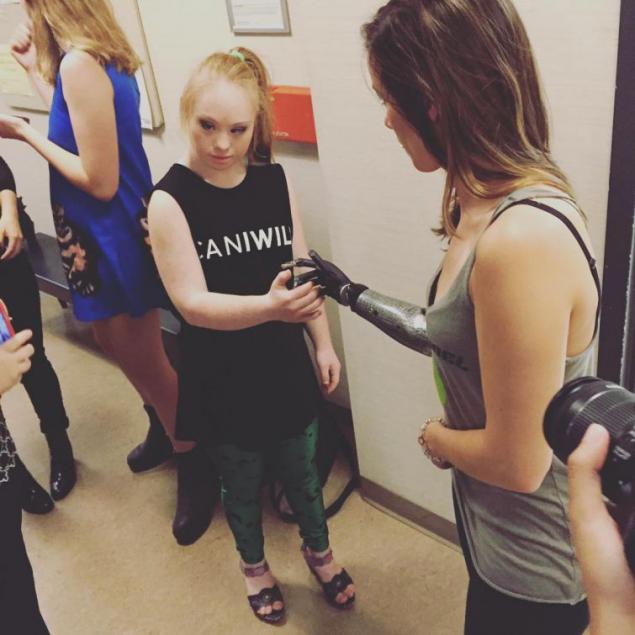 Fortunately, today's world has become a much more humane to treat people with disabilities. And they have their dignity in the field of entertainment, be it modeling or show business, as is the case with Victoria Modesto.
Dedication and fortitude Rebecca can only envy. If you are moved by the story of her hard way to success, then tell your friends about it.
via
ofigenno.cc