As you already know, in the old days it was a fairly complex picture profession. Photographers had to mess around with a bunch of chemicals, showing capricious film or photographic plate. Cameras and tripods were heavy and cumbersome. It is not surprising that this kind of art are largely dominated by men. However, there are exceptions to every rule, and many women have entered their names in golden letters in the history of photography. Edition
Ofigenno.cc you are already familiar with the greatest domestic women artists of photography. Now it was the turn of foreign women photographers.

Speaking about the work the greatest "fotografin" can be infinite, because each of them has its own unique style, and they can work in a totally different genres. The only thing that unites them all - it's self-portraits. Still, the girls are very fond of their way to capture on film. Thus, the "self" is not a modern fad. Women photographers doing it since the dawn of photography.

Imogen Cunningham (1883-1976)

This American became famous thanks to photographs of nudes, shooting plants and industrial facilities. Together with other Californian photographers founded the "Group f / 64", which is known for numerous experiments in photography. Imogen Cunningham was one of the first women to recognize the photograph of his profession.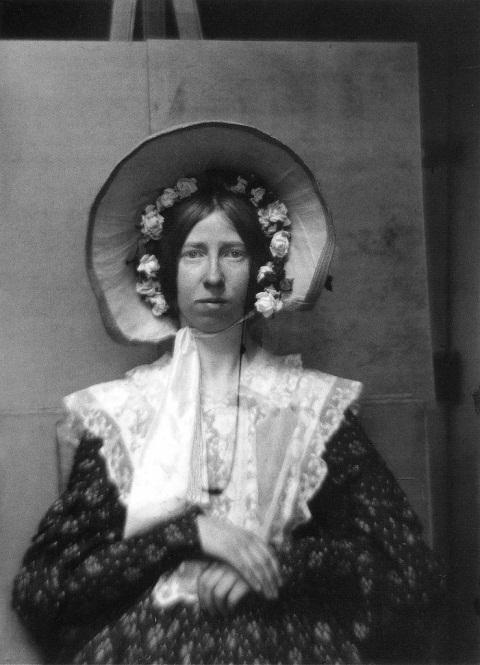 Ilse Bing (1899-1998)

Being an architect by profession, Ilse Bing got his first compact camera "Leica" to fix the architectural elements that are needed for a dissertation. However, a new kind of art it is so carried away that she decided to become a professional photographer. The most famous Ilse Bing brought shooting small format camera, for which she won the nickname Queen "Lakey».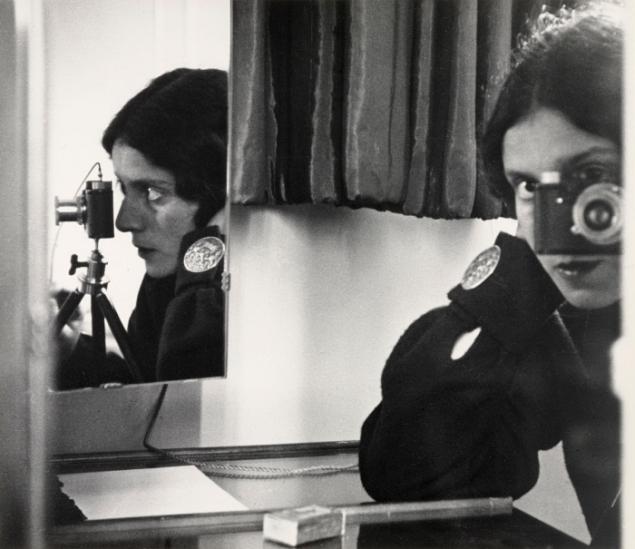 Leni Riefenstahl (1902-2003)

First Leni Riefenstahl film director known as the master of the Third Reich. But after the defeat of Nazi Germany, she had to learn a different kind of art which would require a much lower cost. Leni Riefenstahl was fascinated by photography and has achieved recognition and in this field. A particular success enjoyed photos hitherto unknown Nubian tribes and Kau Nuba. A seventies Leni Riefenstahl was able to learn underwater photography.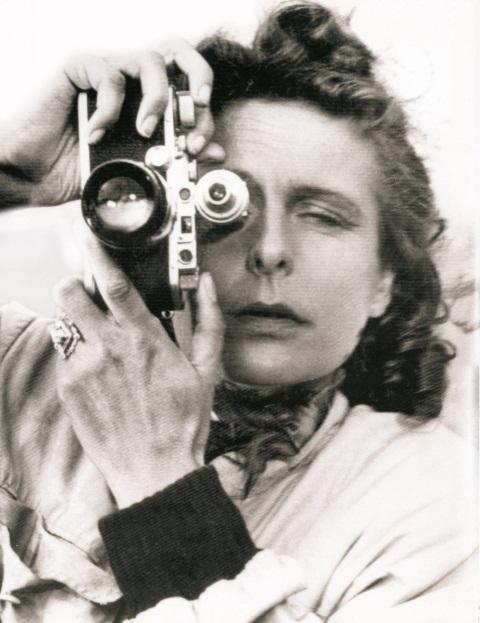 Margaret Bourke-White (1904-1971)

American Margaret Bourke-White is considered a pioneer of photojournalism. She managed to bring reportage shooting to a whole new level. She became the first female photojournalist world-renowned magazine Life, one of the first Western journalists visited the Soviet Union. Margaret Bourke-White is considered the first female photographers who were allowed to run at the front.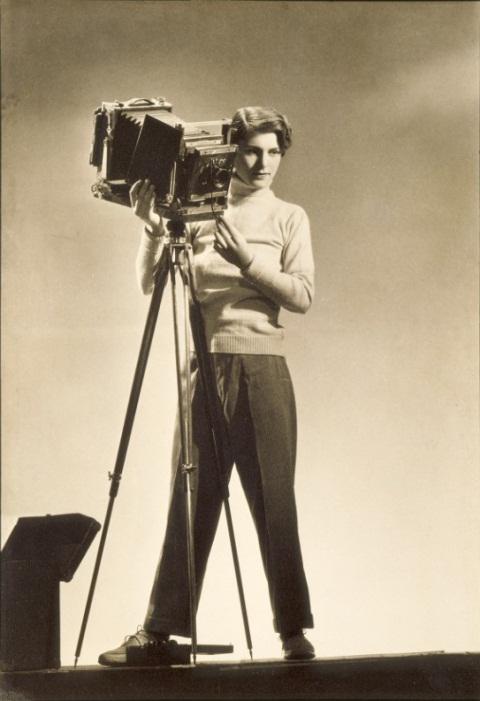 Marianne Breslauer (1909-2001)

A native of Berlin, Marianne Breslauer, has managed to achieve fame, doing photography for only about ten years (1927 to 1938). The main story line of work was the image of Marianne independent, self-confident "new woman." It can be called one of the popularizers of the feminist movement, although the Mariana did not think so, doing his vision of the formation of the image of women.

Lillian Bassman (1917-2012)

Born in New York in a family of Jewish immigrants, Lillian has not been able to find themselves in life, I am not fascinated by photography. Being self-taught, she was able to bring his vision of photographic art in the process of opening a new genre of "abstract expressionism". It Lillian Bassman made fashionable black and white photo of the world-feshen shooting. She was not afraid to experiment and learn throughout their lives, well advanced in years mastering digital photos and creating abstract paintings with the help of photo editors.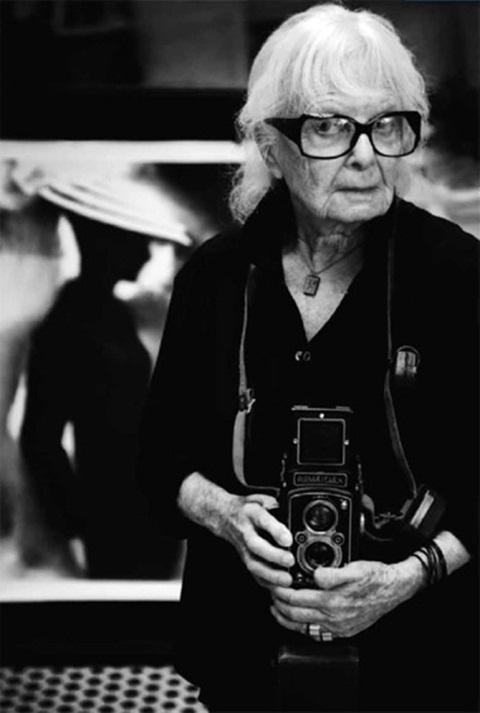 Inge Morath (1923-2002)

Inge Morath Austrian has become one of the most famous photo artist. First famous as street photographer, but she did manage to perfectly capture all kinds: portrait, landscape, architectural and reportage photography. Inge traveled and captured many beautiful corners of our planet. The most accurate attitude Inge Morath Photo convey her words: «strange thing picture ... You just trust your eye, but you can not expose the soul» i>.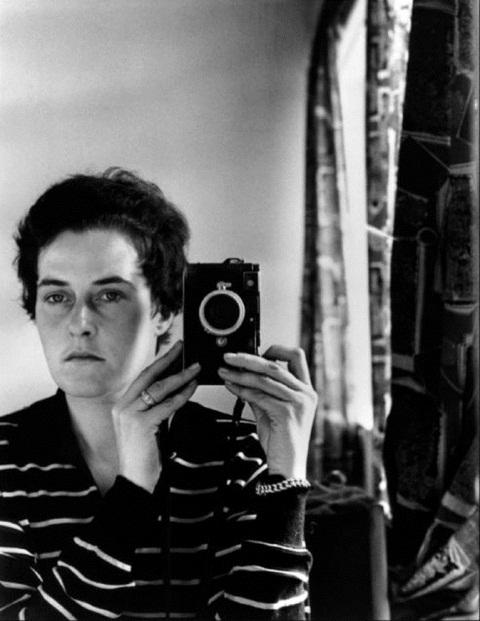 Diane Arbus (1923-1971)

The catalog of works of the American Jewish origin is one of the most-selling in the world. Diane Arbus loved working in a surreal genre, as well as take pictures of marginal and "deviant individuals", that is, the giants, dwarves, transsexuals and others who looked surreal and ugly. I get a lot of orders from magazines, although his own admission, could not stand the fashion world.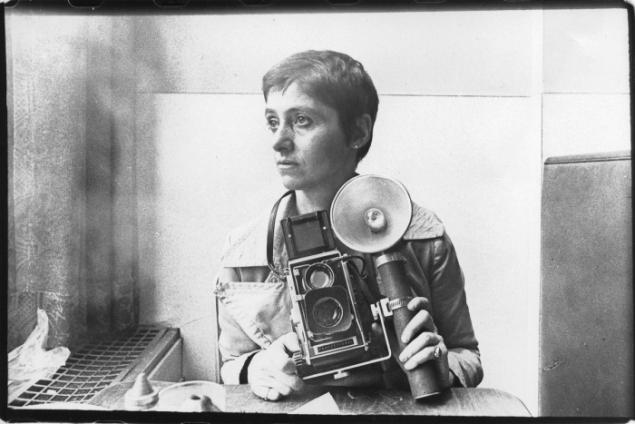 Vivian Maier (1926-2009)

American Vivian Maier is one of the most intriguing photographers of the twentieth century. In life, she does not care about the publication of his works, often do not even showed footage of the film, and simply add them together "until better times." Vivian never thought of a picture of his profession, and to treat it as a normal hobby. Nevertheless, her work is extremely valued among photo critics. The most famous street photographer Vivian Maier, which can safely be considered a pioneer of the genre of "lomography».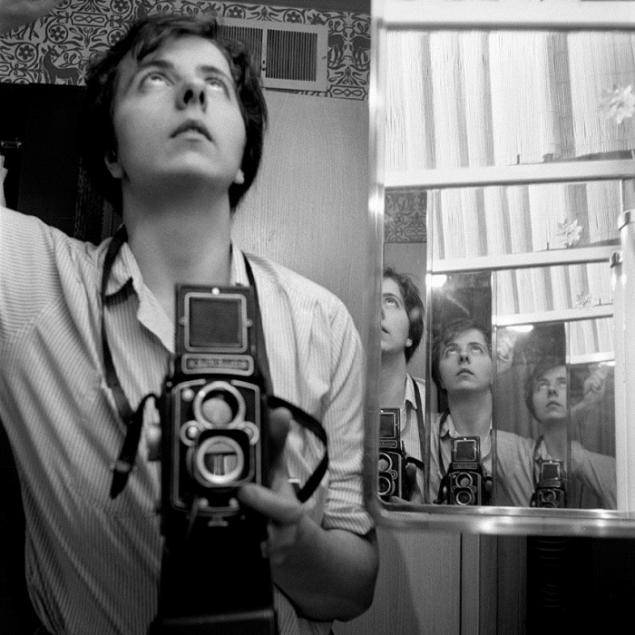 Astrid Kirchherr (born in 1938)

This native of Hamburg, is known primarily as a personal photographer of group The Beatles. Although very depressed Astrid this fame, because the publication wanted from her alone only pictures of the Beatles, and on its other work would not even look. As a result of this one-sided popularity it broke, and in the late 60's, she throws the picture. Very sorry that The Beatles radiance blinded the society has failed to make out in a talented photographer Astrid Kirchherr.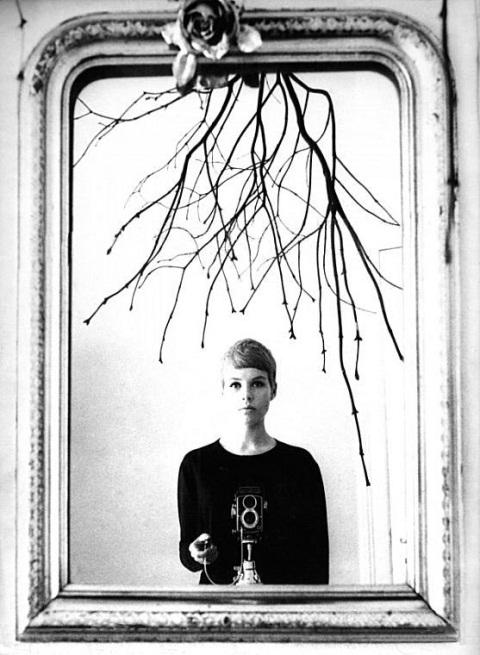 Sarah Moon (born in 1940)

Frenchwoman Sarah Moon in the early years was a successful model and took a photograph largely by accident. At first it just for the fun of taking pictures of their girlfriends, fashion models, but a new hobby gradually delayed more and more. Pictures of Sarah Moon were printed in many fashion magazines, while the author herself gradually withdrew from the world of gloss in art photography. Sarah brings to his work style of French Impressionism early XX century, which became her trademark hand.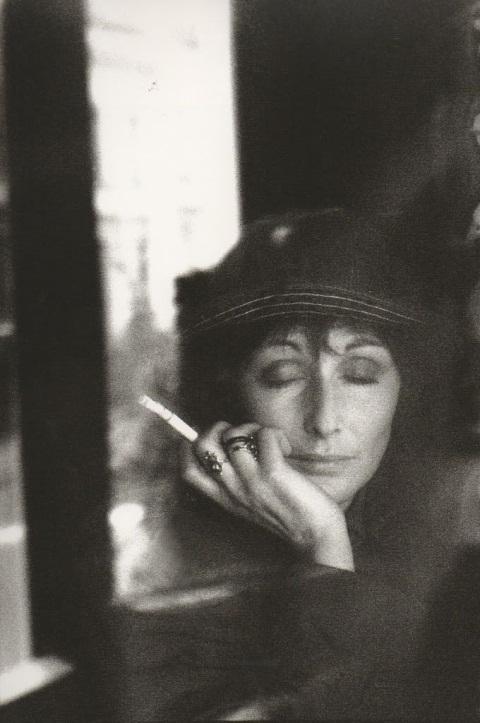 Graciela Iturbide (born in 1942)

Born in a large Mexican family, Graciela Iturbide has become one of the most famous artists of photography. He received professional education in the University Center of Cinematography at the National Autonomous University of Mexico, and will continue to improve, taking lessons from the most famous photographers in the world. The greatest popularity was brought to her studio black and white photographs of the model are shown with the most unexpected props.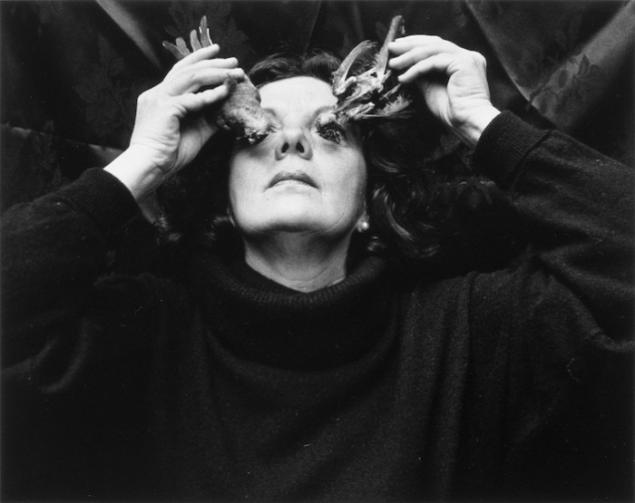 Annie Leibovitz (born in 1949)

Legendary American woman photographer, known primarily through images of celebrities. At first, Annie Leibovitz dreamed of becoming an artist, but then the picture liked her more. Made famous by the work of the magazine Rolling Stone, one of the most popular publications in the United States. Despite his relatively advanced age of Annie Leibovitz continues to be active and is the most sought-after photographer.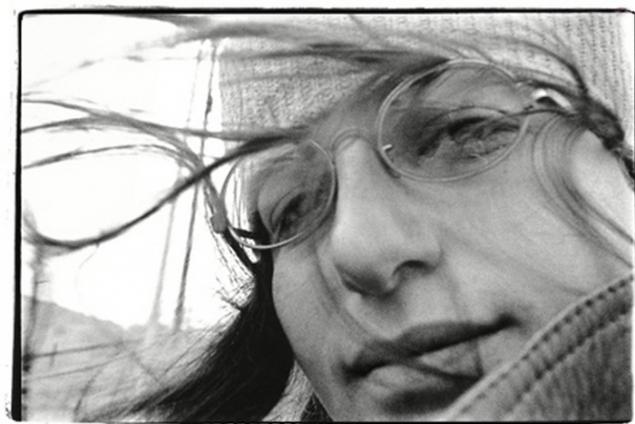 Sally Mann (born in 1951)

Fotokarera infamous American began with a picture of nude classmate. Apparently, the success of the first frame and predetermined the further the public's attitude to the work of Sally Mann. Although the woman has worked in many genres of photography, including a landscape photo, loudest were taken pictures of her naked children. However, experts appreciate the work of Sally Mann, and in 2001 even awarded her the title of the best photographer of America.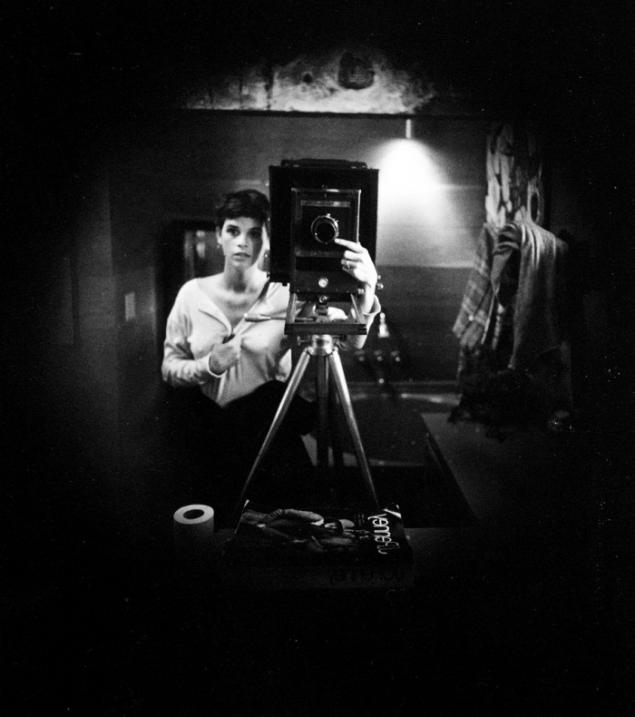 Cindy Sherman (born in 1954)

Popular American photo artist is known for its production photos. According to the resource ArtFacts.net, it is the most famous and influential artist in the history of art. In the works of Cindy Sherman uses stereotypes of popular culture, making her pictures seem scenes from the film, which each of us has seen, but can not remember it.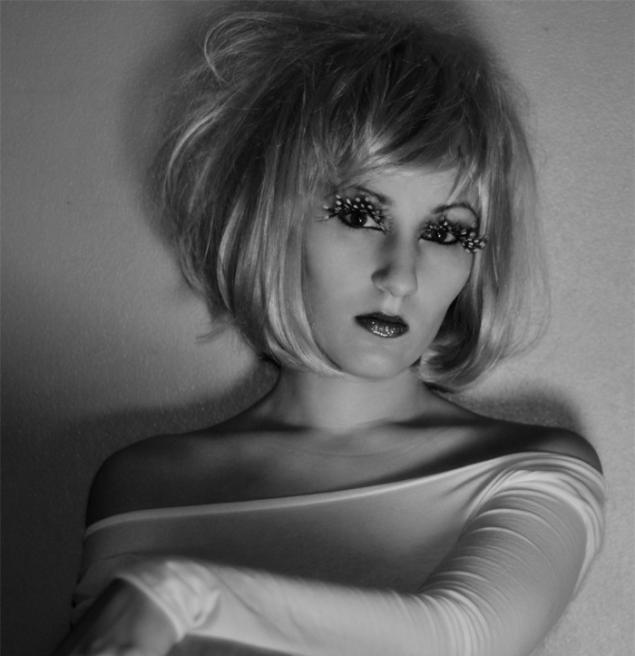 Francesca Woodman (1958-1981)

Having lived parent 23 years old, Francesca Woodman managed to become one of the most famous women photographers. Her work is called phantasmagoric and even insane. On the work of Francesca was greatly influenced by the surrealist paintings. In many of his works Francesca Woodman poses itself.

Mary McCartney (born in 1969)

English photographer Mary McCartney learned this art from her mother. She worked as a graphic editor for music publishing books, but later devoted herself entirely professional photography. Mary McCartney tried himself in different genres of photography, but she gained the greatest fame thanks to portrait and fashion photography.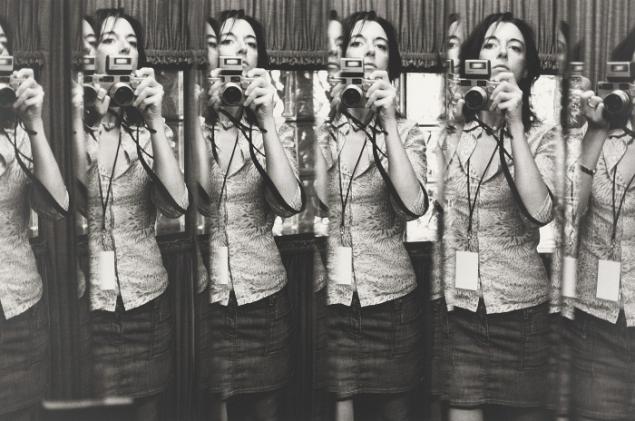 As you can see, learning the art of photography is never too late. Moreover, the example of the greatest women photographers shows that even "self" a favorite with the appropriate level of skill, too, can become a masterpiece. So feel free to take up the camera, and practice your shooting skill. And be sure to share this record with your friends. Let them also priobschatsya the world of beauty.

via ofigenno ru