The best you can print the month almost certainly be called to work for the seller Adobe Photoshop CS4 called "Get Real" department, where you a selection of the best print and outdoor advertising expiring month.
Photoshop. Really (+ manufacturing process advertising) 21,493,648
The anti-drowsy chewing rezinkaOna awakens you. It saves you.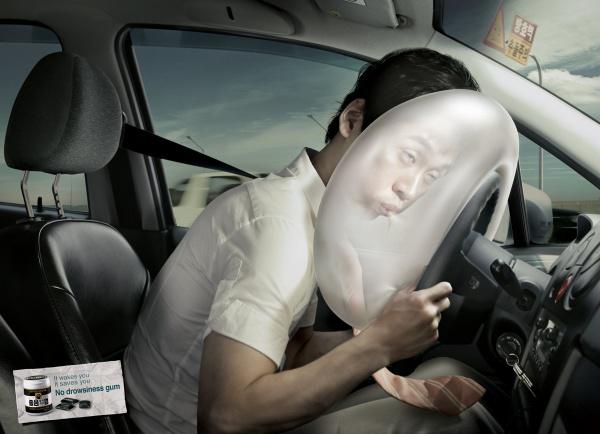 Sean Connery was the new "explorer» Louis Vuitton (+ other characters series) 64,809,597
Being under pressure drugs - worst that could happen? (1 print) series of posters shows how various pests such as cockroaches and rats, recommend each other poison intended to kill them.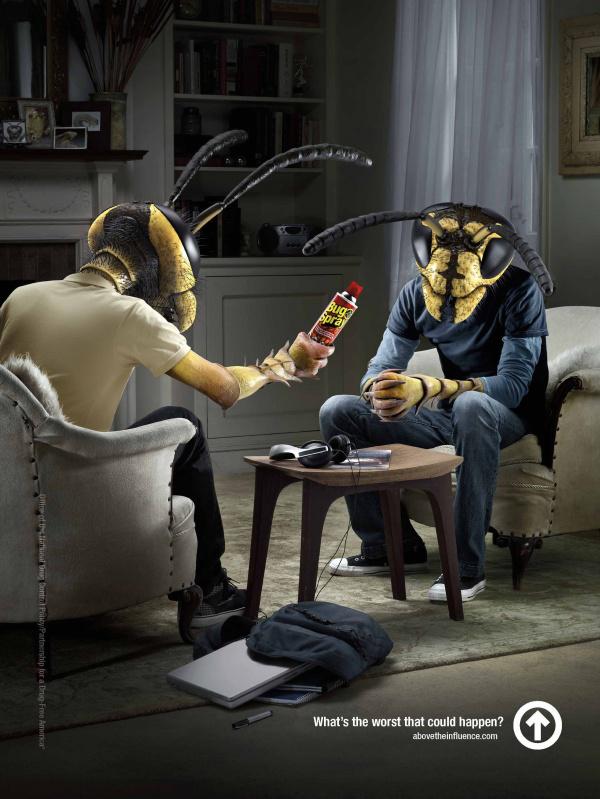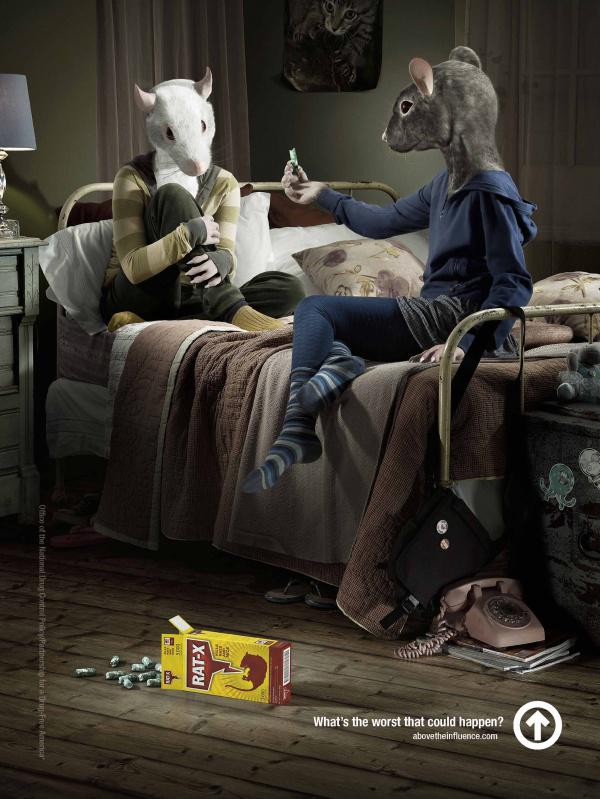 School speed typing: Just for men! School Touch Typing Pro is engaged in training in typing speed, and accept only men.
Germany's leading music channels starred naked in the struggle for animal rights (7 prints), the leading German music channels MTV and VIVA took part in the shooting for social advertising aimed at attracting people's attention to the rights of animals.
The advertisement on the air conditioner Downy naked bodies painted clothing (3 prints)
Use condoms to tame the "beast" within (2 prints)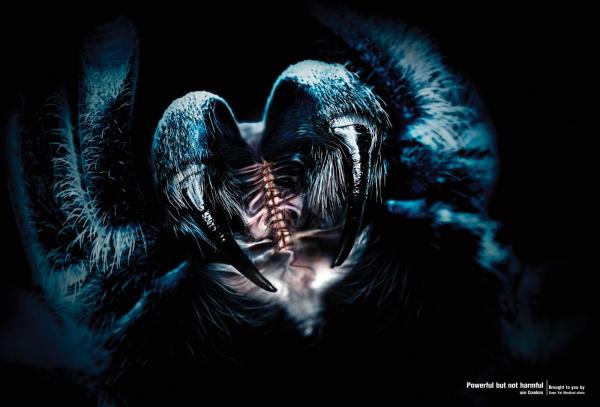 Festival sexually liberated cinema advertising Modified people (3 + prints video)
Cleaner hands will wash the dirtiest little hands (3 prints)
Condoms CONDOMI: Just like real fruit (3 prints)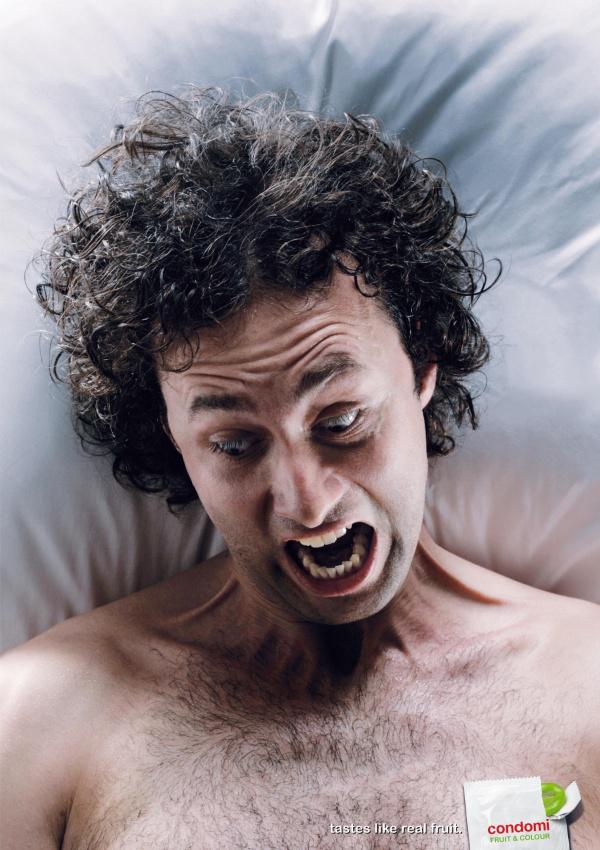 Dishwasher got a manicure (3 prints) Agency DLC & Associates Puerto Rico touts dishwashing detergent Dawn PLUS with the formula "updates hands».
Tagline: More beautiful hands only 5 uses.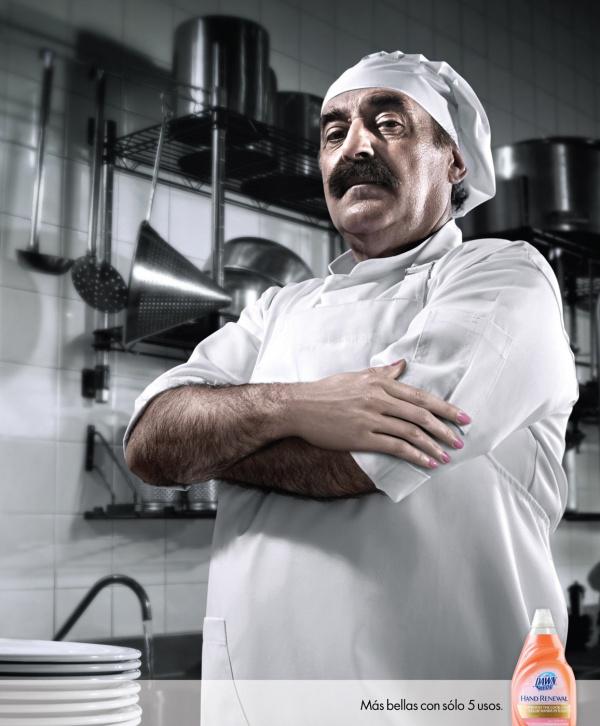 Food should not be a luxury (4 prints) agency Leo Burnett Chicago food depicted in the entourage "Laksheri».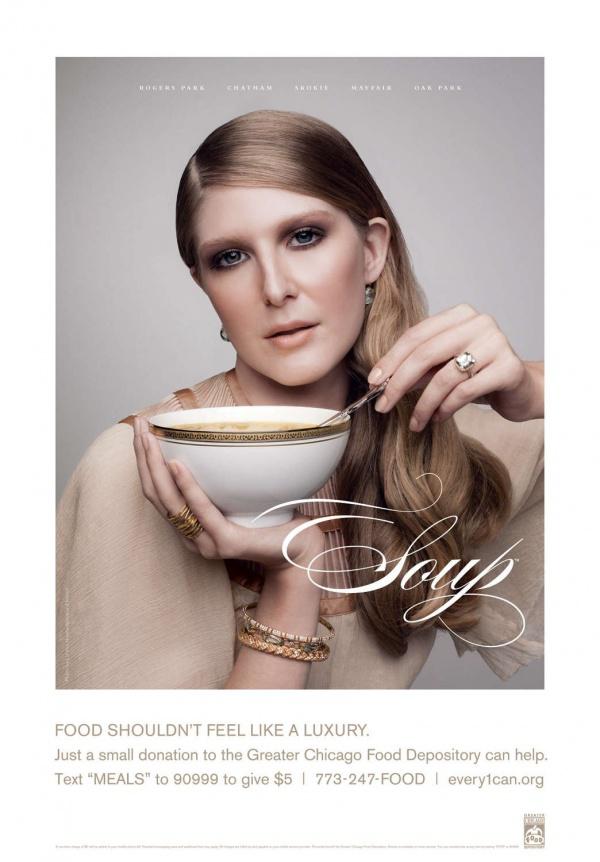 To advertise Renault Logan used the "worst name sites" (3 prints)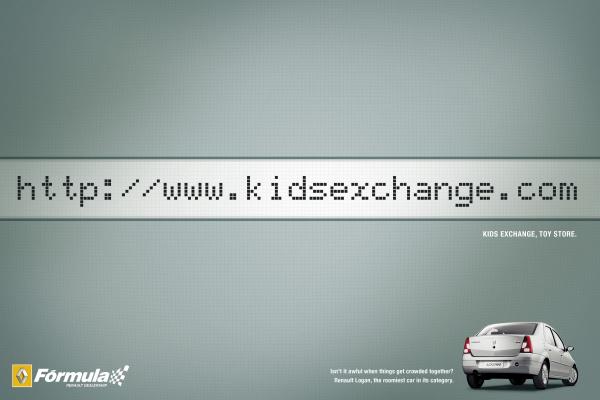 Painted on the stained glass on glass (3 prints) agency JWT London aimed the new campaign of the English ale Bishop Finger at a younger audience by introducing advertising posters with sexual motives.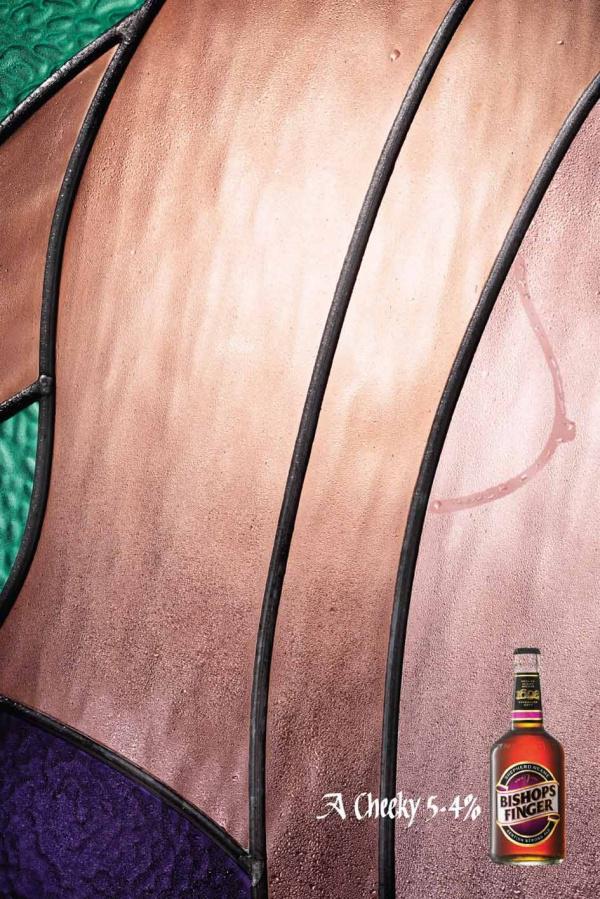 Creative outdoor advertising:
In South Korea, it showed both asphalt trees disappear (3 photos) The agency came up with overlays on asphalt - posters that simulates a tree felled in the place where they are located.
Pristavuchie devochkaNovozelandskoe agency Colenso BBDO raised in the northern part of the region of Auckland, Rodney District, the issue of infant mortality on the roads.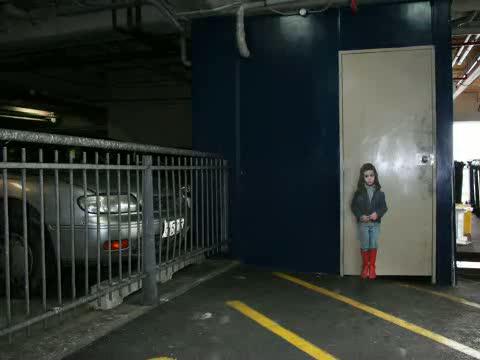 In Peru, the little girl threw cigarette butts 15,000 butts from cigarettes took Ogilvy agency in Peru to create outdoor advertising for the organization of the fight against cancer.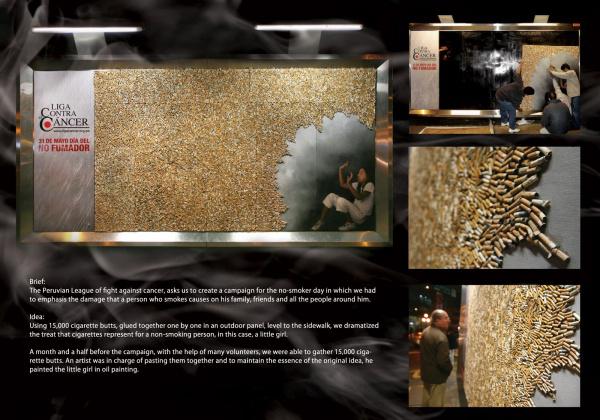 Russia / Ukraine:
Small details in the advertisement of a new collection of footwear Luciano Carvari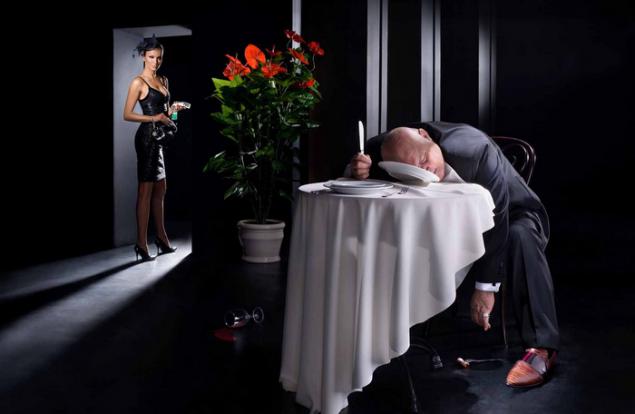 via # image2093905