If you think about it, to be born in a family of celebrity - not the most enviable fate. Firstly, from an early age, you know everything about show business. Secondly, all of your teenage mistakes immediately made public.
Someone using the name of the parent with the mind, and some not so. This together with the magazine «Interview Russia 'post
Website try to guess the parents of children whose star we have chosen.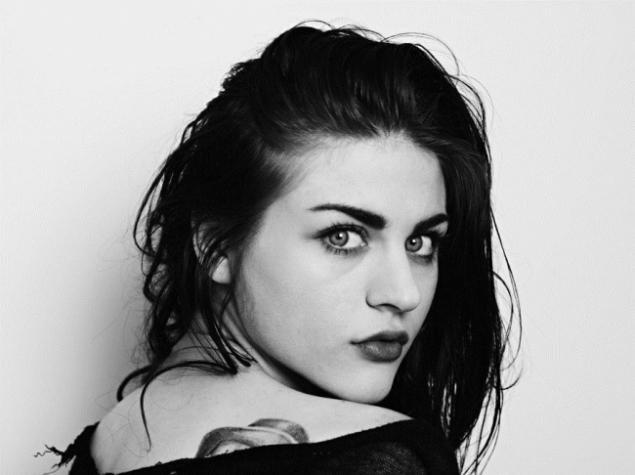 Find out who is

Frances Bean Cobain

The daughter of Kurt Cobain em>

The only daughter of rock musician Courtney Love and Kurt Cobain Frances inherited from parents all the momentous: beauty, talent and desire for self-destruction. While still a teenager, she became addicted to drugs, alcohol and bad company. Later, however, a little thought better of it. Who tries himself as a painter and occasionally performs with rock bands.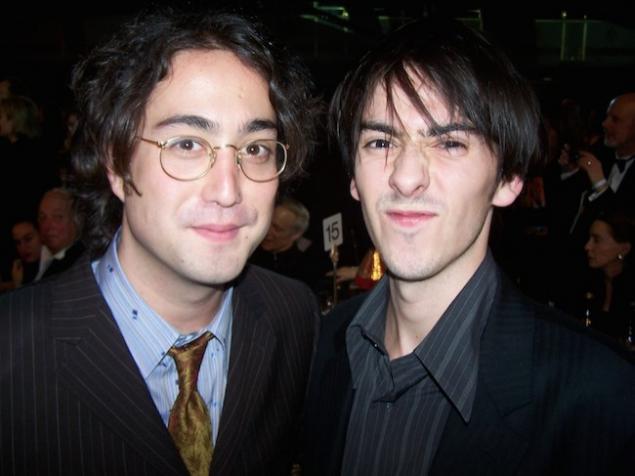 Find out who is

Sean Lennon and Dhani Harrison

The son of John Lennon, George Harrison's son em>

The only son of John Lennon and Yoko Ono, Sean Lennon was educated in Switzerland and first became known to the world not as a musician, but as a shocking character - a young man he publicly called his father "a horny pig destroyed the life of the mother." Today, ladies' man, bespectacled man trying to be an actor and musician at the same time.





Find out who is

Elena Gagarina

The daughter of Yuri Gagarin's em>

His eldest daughter, Elena, the first cosmonaut Yuri Gagarin would be proud of - it operates an art and takes over as CEO of the museum-reserve "Moscow Kremlin».

Find out who is

Dree Hemingway

great-granddaughter of writer Ernest Hemingway em>

The American top model and actress Dree Hemingway is known not only for his work with luxury fashion houses, but also to its roots: her mother - Mariel Hemingway, and great-grandfather - Ernest Hemingway.

Find out who is

Alexander Choi (silence)

The son of Victor Tsoi em>

Son of Victor Tsoi, the founder and leader of the band "Cinema", at first did not want to follow in the footsteps of his father - was engaged in design and programming. But music is still entered in his life - Alexander was first guitarist in the group Para bellum, and now he owns his own club «da: da:», wrote the music and lyrics to the songs and owns 50% of the rights to the musical legacy of Viktor Tsoi and group " Cinema".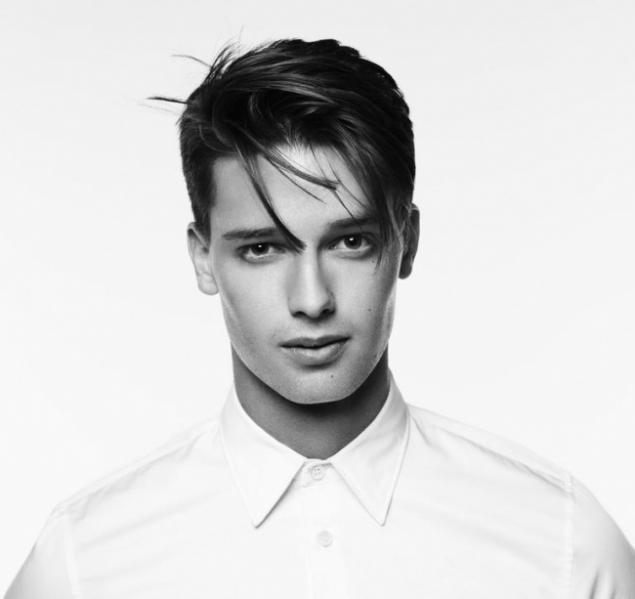 Find out who is

Patrick Schwarzenegger

The son of Arnold Schwarzenegger em>

Talent multitaskera Patrick obviously inherited from his father. The policy or bodybuilding until he was getting into, but just in case the press pumped. Yet he managed to launch his own clothing line, began to act in films and gave a start to his career because of the tabloid-romance with Miley Cyrus. Media delighted: as it became known, Maria Shriver condemns son's choice, and Arnold, on the contrary - all muscles for.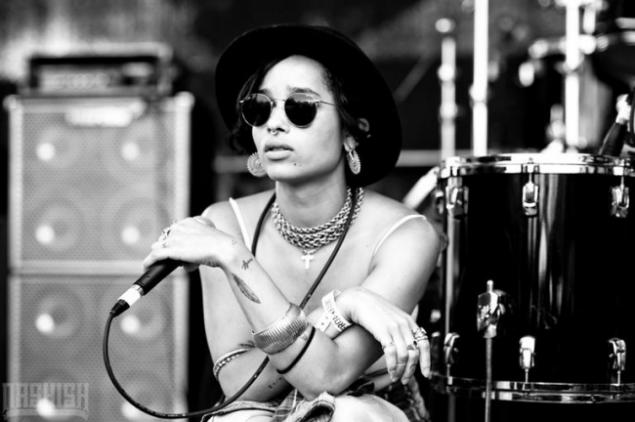 Find out who is

Zoe Kravitz

The daughter of Lenny Kravitz em>

Zoe rose about her daughter. It was withdrawn in blockbusters like the "X-Men: First Class" and "divergents" and modest independent productions. And in his spare time singing in a group Lolawolf, works as a model and designed the decorations.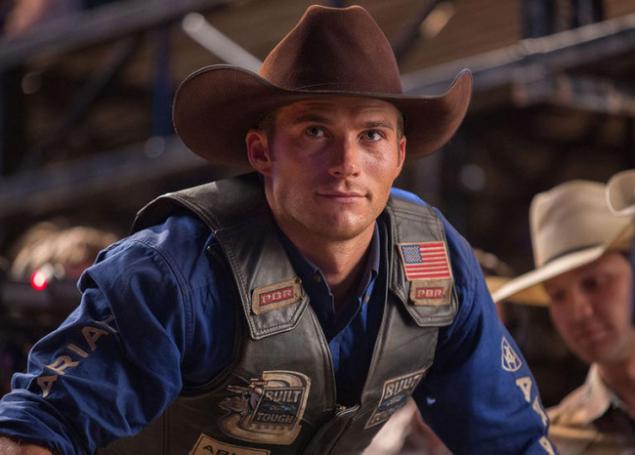 Find out who is

Scott Eastwood

The son of Clint Eastwood's em>

The son of Clint Eastwood and flight attendants Dzheyslin Allen Reeves grew up in Hawaii and began acting in movies under the name Scott Disik, but soon realized that the similarity with the father will not be able to hide. He removed it in a serious movie ("Rage" and "Gran Torino"), and in a frank trash ("The Texas Massacre 3D»). But he lives quietly in San Diego, and likes to quote the main farewell to his father: "Be humble, work hard and stay a man.»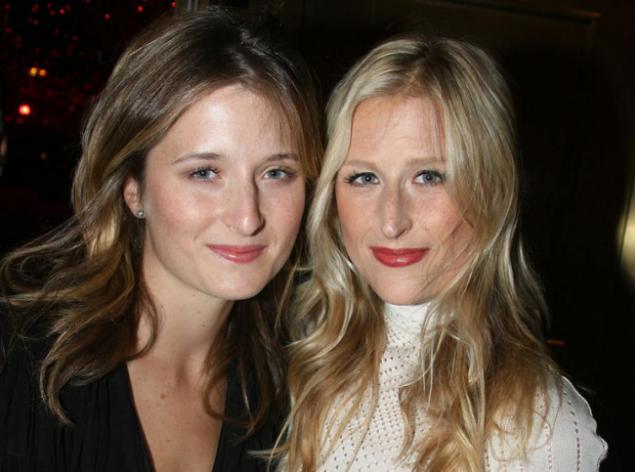 Find out who is

Louise and Grace Strip

The daughters of Meryl Streep em>

The youngest daughter of Meryl Streep, 23-year-old Louisa, works as a model, but the top two went in the footsteps of his mother, and very succeed. Both crazy like her mother, and both began their careers on the same set with Meryl. Grace had just played the role of a nurse with a tattoo on his face in the fourth season of "American Horror Story", while Mamie in the summary is the main role in the series, however, it "Emily Owens" shut down after the first season because of low ratings. But she played Sonya in "Uncle Vanya" at the New York Theater.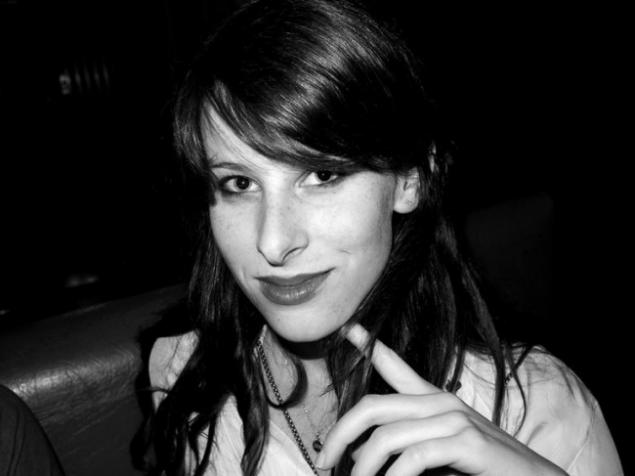 Find out who is

Sasha Spielberg

The daughter of Steven Spielberg em> and

Daughter very much in films, and together with his brother Theo (his adopted Spielberg) is based indie duo Wardell.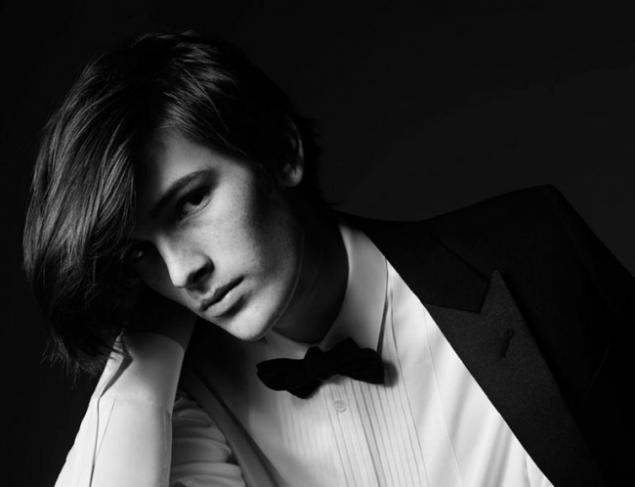 Find out who is

Dylan Brosnan

Son Pierce Brosnan em>

On the son of ex-Bond drew attention last fall when Dylan became the face of the campaign Saint Laurent Men's Permanent Collection. Along the way, Dylan plays guitar and often serves Los Angeles bars and even dreams of becoming a politician. Maybe spy communications help my father.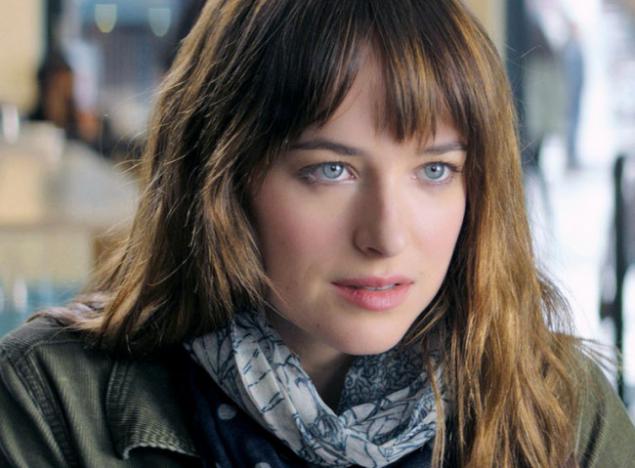 Find out who is

Dakota Johnson

The daughter of Don Johnson and Melanie Griffith em>

When your parents - sex symbols of the 1980s and 1990s, you have to learn from an early age to be sexy. And even more so if you are approved for the lead role in the film adaptation of the loudest sex novel generation. It is hoped that after the "50 shades of gray," Dakota will be able to continue their journey in the modeling world, of which she had been dreaming of since high school.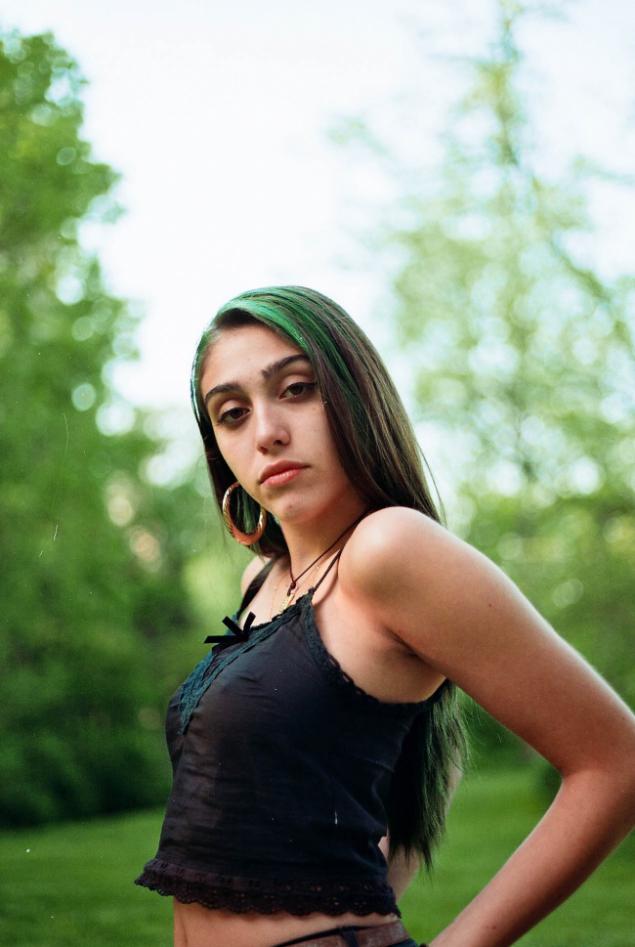 Find out who is

Lourdes Maria Ciccone Leon

The daughter of Madonna em>

Madonna's daughter became a fashion. In 2010, she and her mother created her own brand of clothes for teen girls, named after one of the biggest hits of Madonna - Material Girl. Along the way, Lourdes has a blog, which talks about her fashion preferences and shares quotes from songs of Beyonce.

Find out who is

Chester Hanks

The son of Tom Hanks em>

The eldest son of Tom Hanks, Colin, has long been an independent celebrity and career Chester Hanks has just begun. And there was not the smoothest way: the young rapper recently treated a cocaine addiction. But the guy getting better: now he sings sensual r & b-pop under the name of Chet Haze, and in the summer will be the new "Fantastic Four».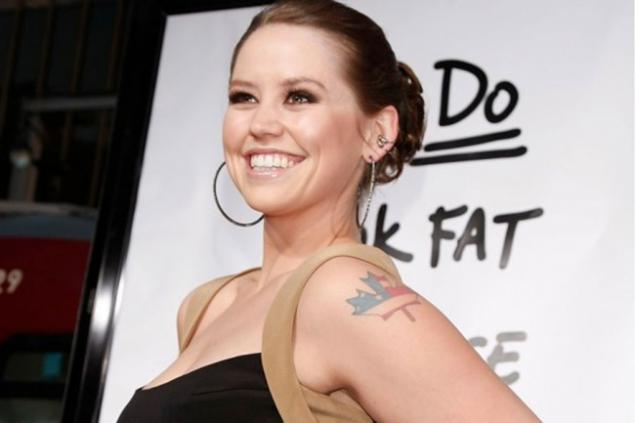 Find out who is

Jane Carrey

The daughter of Jim Carrey em>

The only daughter of Jim Carrey firmly engaged in music, she has a son, writes poems and songs, and even grew a worthy daughter of her father.

According to the materials: interviewrussia.ru

You will also enjoy:

Stars in childhood

via www.adme.ru/vdohnovenie/zvezdy-v-detstve-705960/