It so happened that some of the world famous and popular people like the other famous and popular people.
The striking similarity is especially noticeable if placed next to their pictures.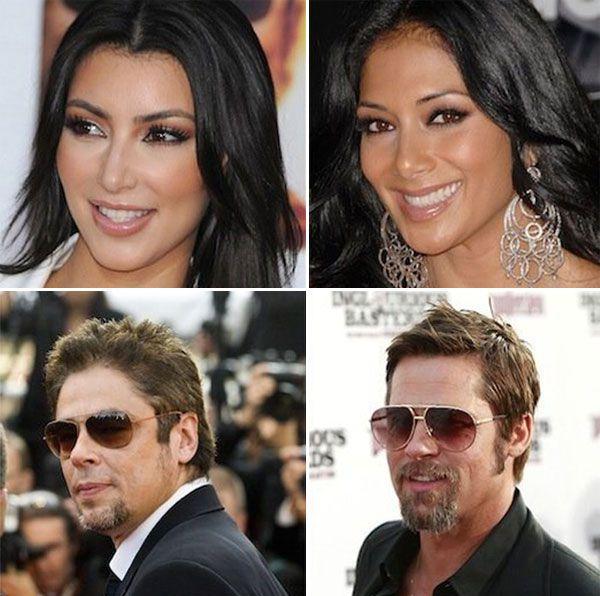 Josh Duhamel and Johnny Knoxville ("Men in Black 2"), similar to each other so strongly,
that sometimes it seems that they were separated in childhood evil parents.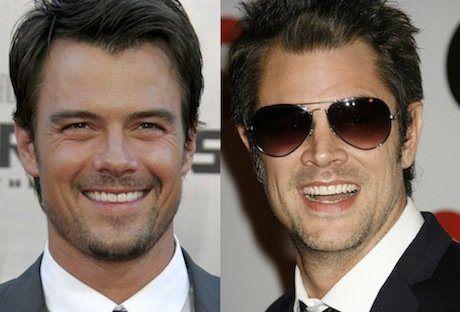 Due to the similarity with Natalie Portman, Knightley was invited to the role
Double Princess Amidala in the Star Wars saga.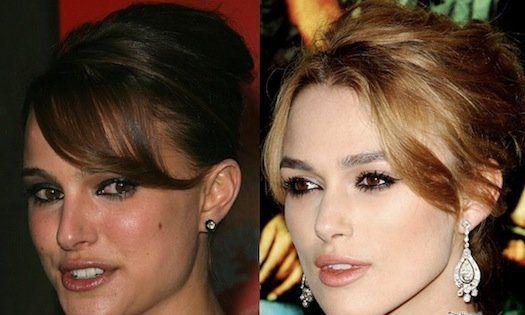 Ralph Fiennes ("Schindler's List") and Bradley Cooper ("The Hangover»)
little similarity of facial features - they even grow a beard the same.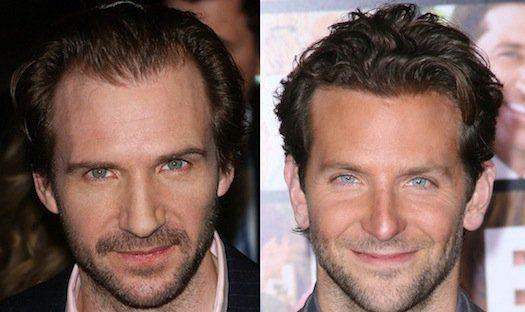 Should Johnny Depp and Skeet Ulrich ("Scream") to adopt certain angle, their similarity is obvious!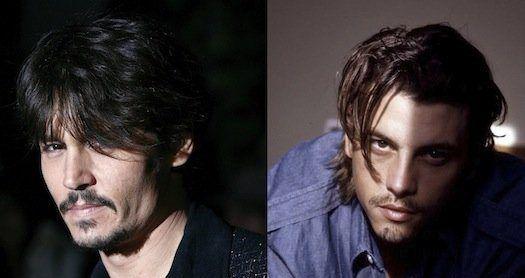 Jennifer Garner and Hilary Swank have almost identical chins and eyes.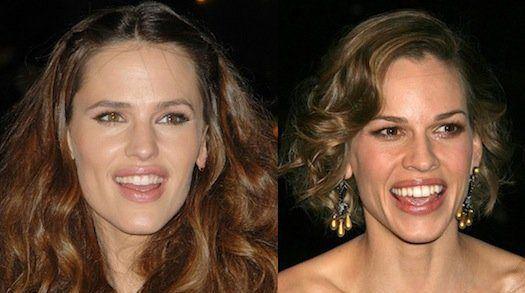 Portia de Rossi and Drea de Matteo (the new star of the series "Desperate Housewives»)
united not only by a similar appearance, but also the Italian surname.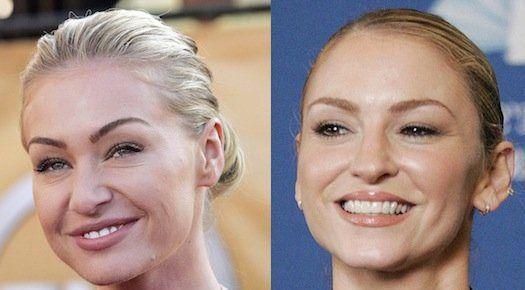 Super model Helena Christensen is the idol of millions, and Cameron Diaz is no exception.
Should actress dye hair a dark color, and voila! Is not different from a super model!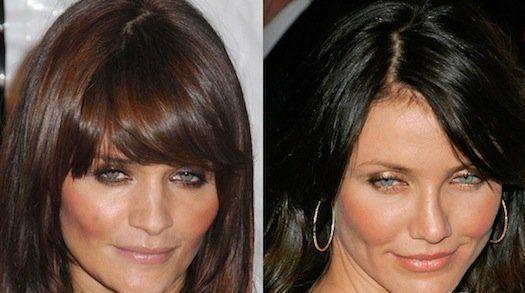 Amanda Seyfried is like a festive version of the model Gemma Ward.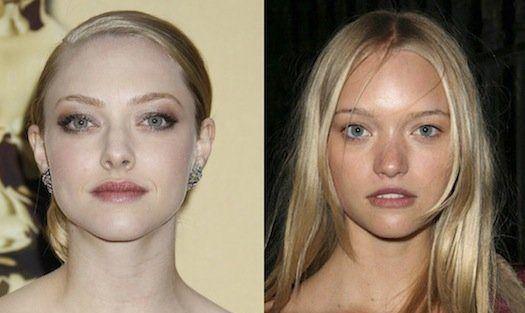 Kim Kardashian and Nicole Scherzinger combines bright ethnic appearance.
However, they have different ethnics.
But this, as we see, not really hinder them to be similar to each other.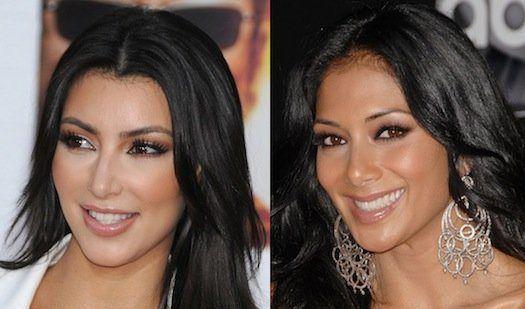 Loved by all the world Heath Ledger can sometimes be seen in facial expressions Joseph Gordon-Levitt.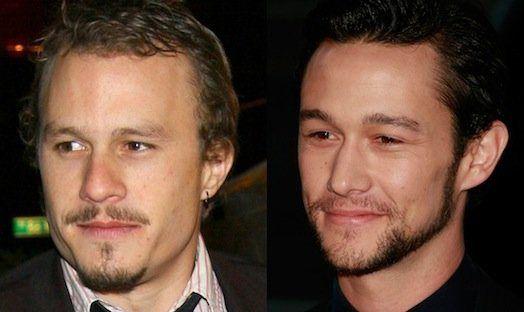 Zooey Deschanel and Katy Perry at times impossible to distinguish.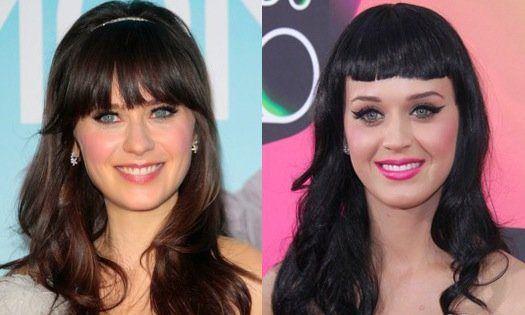 Brothers Carver (Scavo twins in "Desperate Housewives") - a copy of the young Matt Damon.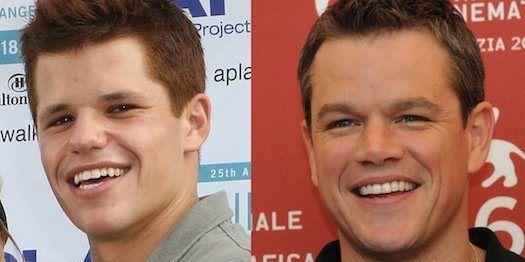 Names Ginnifer Goodwin ("He's - Not That Into You") and Jennifer Morrison differ only by one letter.
Themselves actress alike as two drops of water.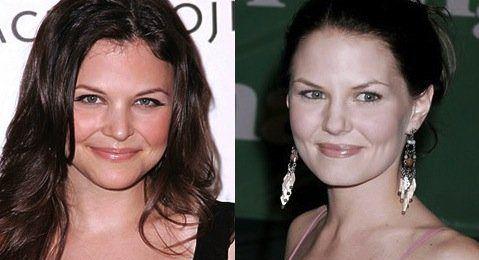 Frontman U2's Bono and actor Robin Williams before alike,
sometimes there is a suspicion that they clearly consist in a direct family relationship.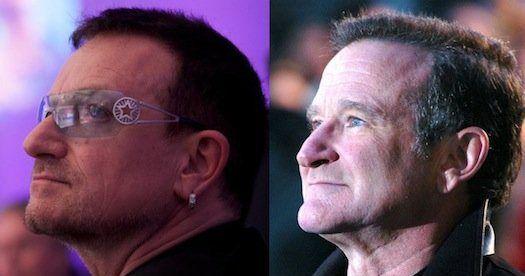 It is difficult to deny the similarity of Carrie-Anne Mass (Trinity of "The Matrix»)
and Lisa Edelstein (Dr. Lisa Cuddy in the series "House MD»).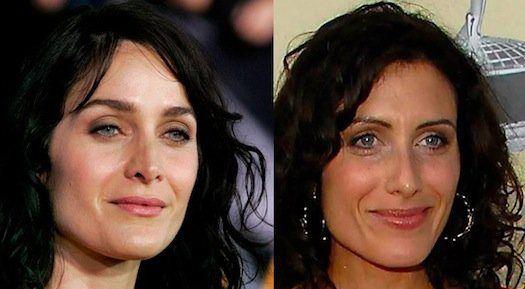 Once Benicio del Toro and shaved his hair and made chic trendy haircut,
it was not distinguished from Brad Pitt. These guys even wear the same sunglasses!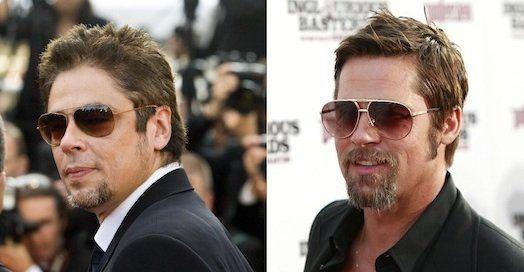 Sly squint and courageous nose combined appearance
Patrick Dempsey ("Enchanted") and Guillaume Canet ("Just together»).