Once the groom has canceled the wedding, the girl made the best photo shoot Bashny.Net
Today
Website recognized as strong-willed people cope with bitterness, disappointment and find freedom. And it's really admire. A simple photo session, which helped the girl everything in life in their places.

In October last year, happy 23-year-old Shelby Spink going

marry a man with whom met 3 goda.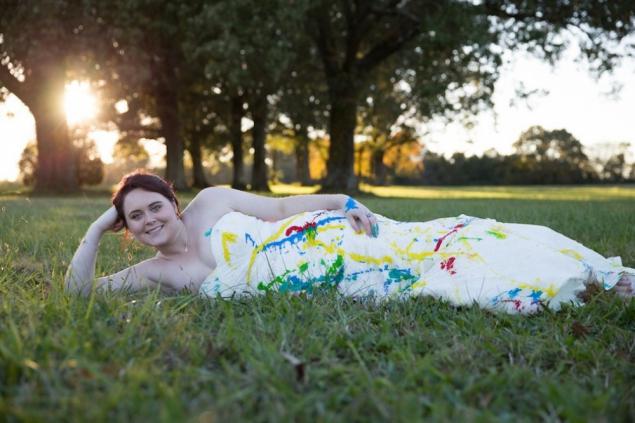 "I invested in this wedding her soul. I wanted this day

was unforgettable, "- says Shelbi.



But a week before the date fixed for the bride Shelby admitted that he did not love her and did not want to marry. Bach, and dreams of family life shattered ...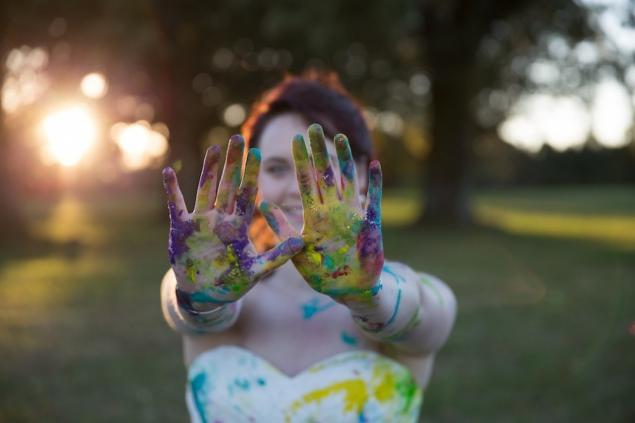 "I was completely shocked and had no idea what to do next. Beginning just ring up all the guests and inform the cancellation wedding ».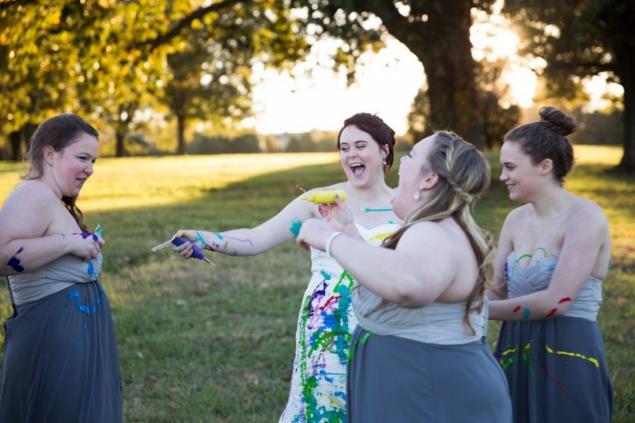 Close people really wanted to help Shelby, but did not know how. Meanwhile, the day of "wedding" was quite blizko.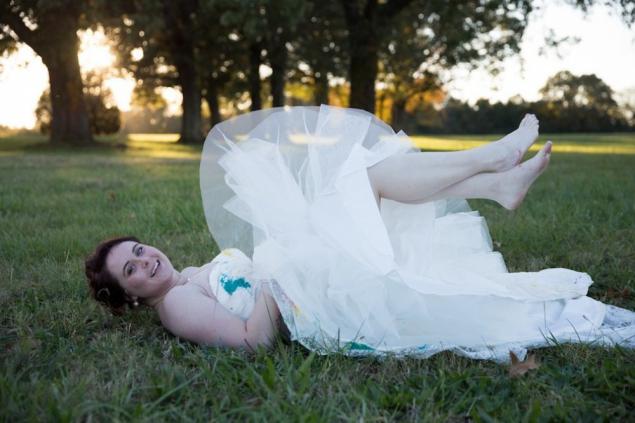 But Shelby was sure: "Pity - it's the last thing I needed» .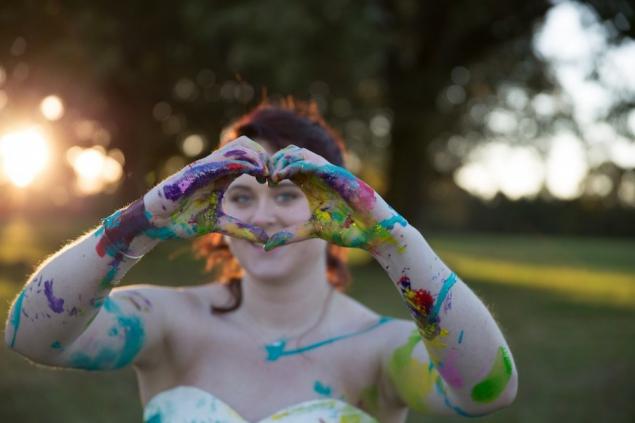 Then the wedding photographer suggested that in spite of what had happened to make a happy photo shoot Shelby and good to make fun of platem.


"First, for me it was crazy, but then I realized it was exactly what I need right now. And the dress ... It's just a thing ».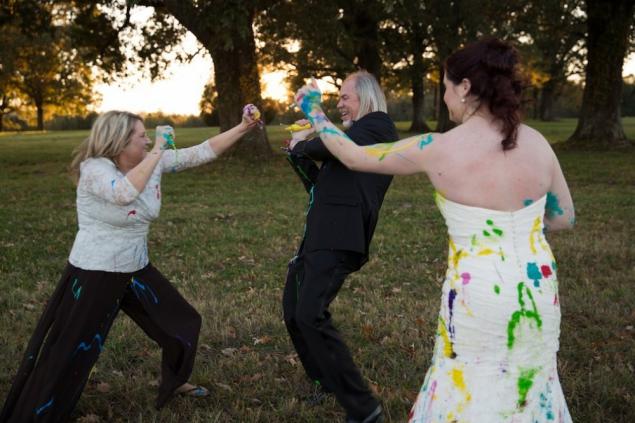 "Day" wedding "November 1 became my happiest day surrounded by loved ones. And I decided that I did not let my ex-boyfriend take that away from me ».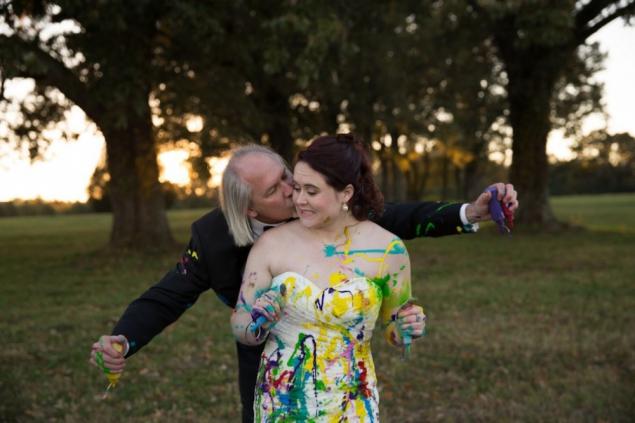 Shelby's father even took a photo session cigars and champagne.

"I was afraid of the reaction mother only, because it is she bought me a wedding dress. But it is completely supported me ».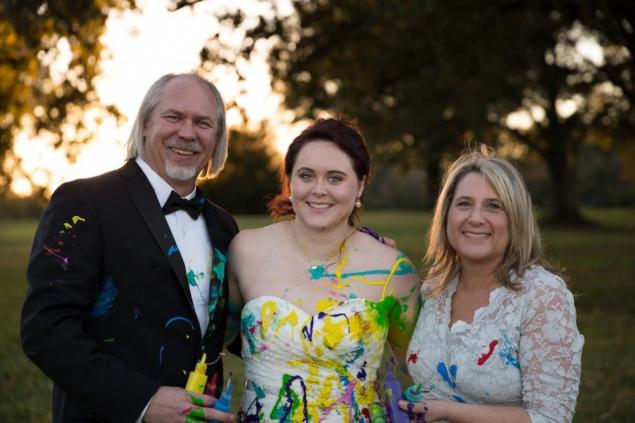 Shelby decided that bridesmaids should be with her that day. And the girls were absolutely delighted with this fotosessii.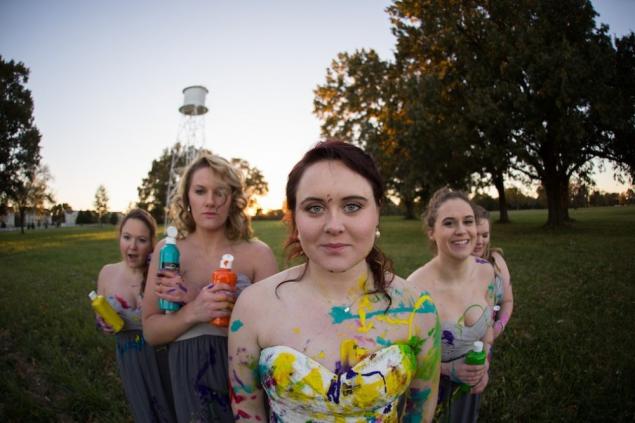 "It was a rite of purification svoebrazny that day. As soon as the first drop of paint fell on my dress, I felt freedom ».

While Shelby broke up with her boyfriend just a week before the wedding, she did not lose heart and inspires drugih.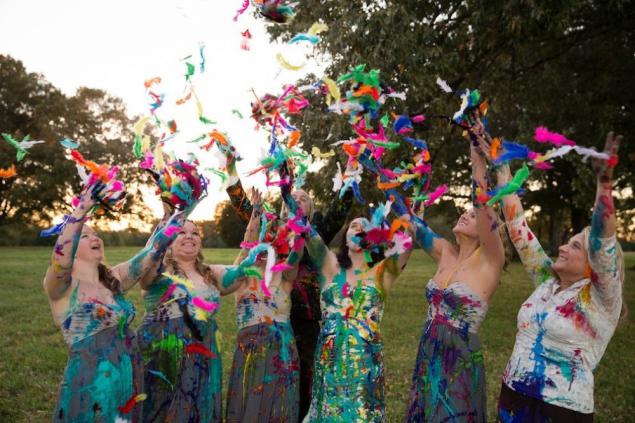 "Instead of falling and allow this situation to crush me, I stood up and met adversity with head held high» .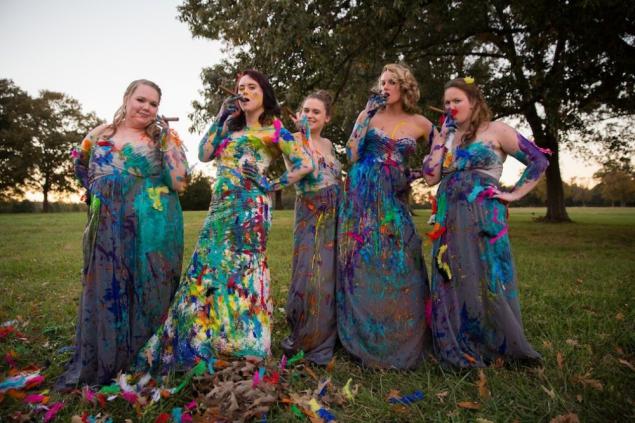 And there's only one thing she wanted to say to the former: "Thank you for having saved me from much pain and frustration in the future. Thank you for helping me to understand how I am strong ».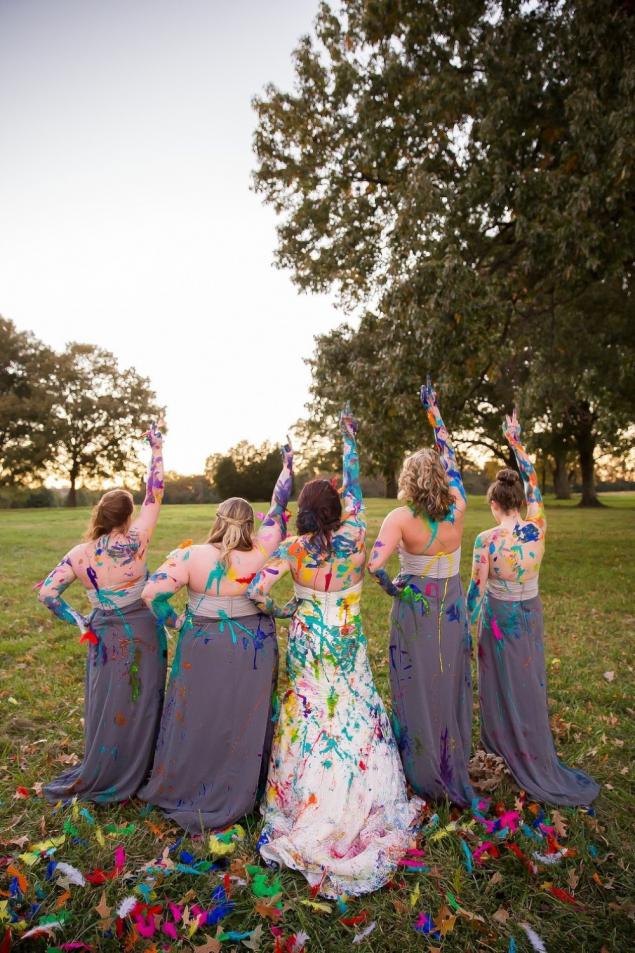 "Thanks to you, I am now confident that no one can take away my happiness. And thank you for what has given me the opportunity in the future to meet his true love. Thank you! "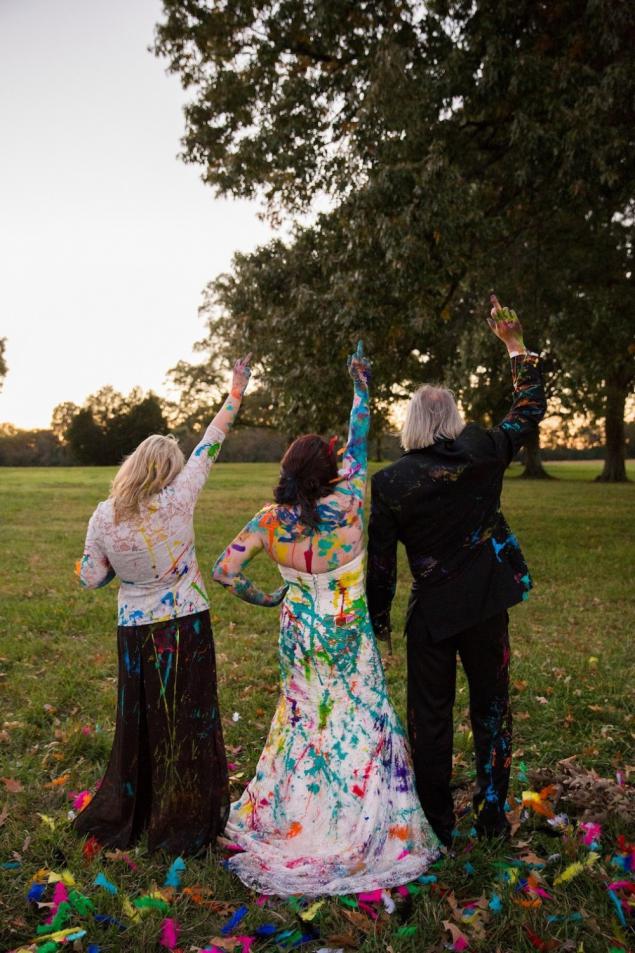 via offbeat bride

Photo: Elizabeth Hoard

See also:

Ah, this wedding

The men who first saw his chosen wedding dress

via www.adme.ru/zhizn-semya/zhenih-uvidel-svoyu-izbrannicu-v-svadebnom-plate-pervyj-raz-755910/
Tags
See also
New and interesting
New and interesting