Get to know this girl named Reshma. This 18-year-old resident of Mumbai is literally the end of May had a chance to become a victim of acid attacks. She was attacked by her husband's sister. As a result of this incident have been disfigured by Reshma not only the face, it also lost one eye, the other eye was half-closed. The poor girl is still undergoing treatment in Mumbai and beyond.
«I am here to show all the girls like red lipstick perfectly applied», i> - do not hesitate Reshma says to the camera.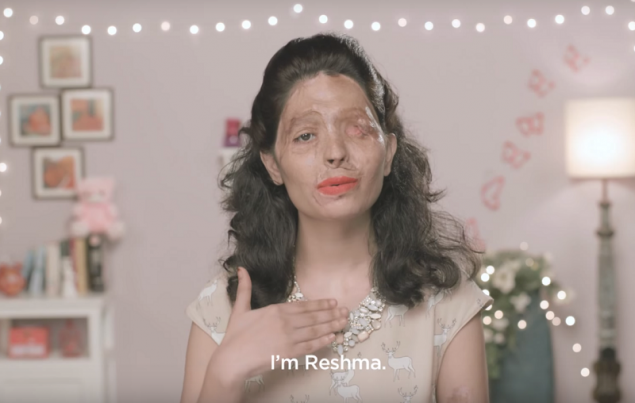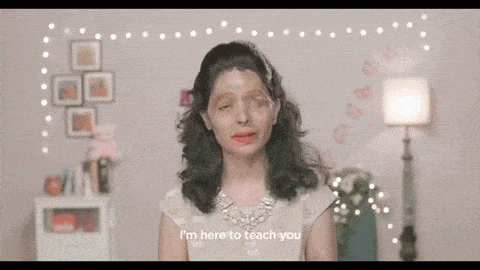 «To start use the brush to get rid of the remnants of dead skin. With this trick hitromudroy your lips will become brighter », i> - she continues. B>


It's time to go to the next step. Apply on the lips lipstick. B>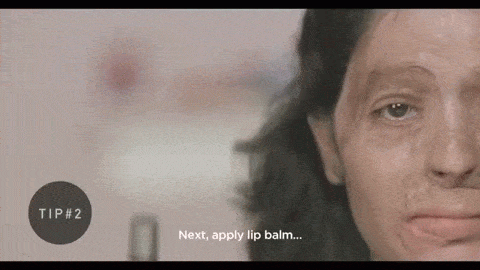 Fantastic! Is not it?! And now the last and perhaps most important step ...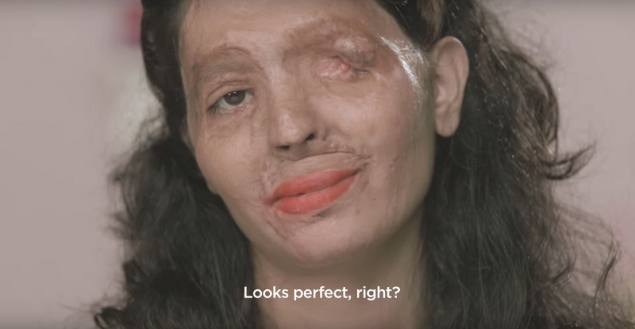 Where can I find a good red lipstick? Where and acid - in the pharmacy or in stores. B>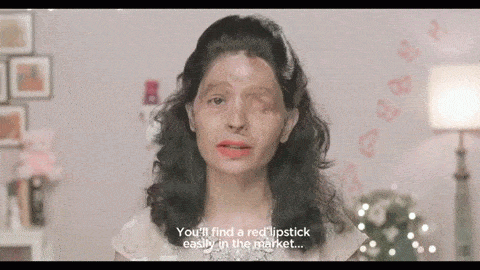 And that's all sentimental video ...

It turns out, the acid in India as well easily accessible to potential criminals, such as lipstick for the girls. As a result, every single day a woman is the victim of the attack. Just imagine, every day ... But each of us can change this situation.

This deep social video was released in support of the movement "Create love, not the scars!" And encourages people to sign a petition against the acid is widely available in India.

Help the good initiative - Share this video with your friends.

www.youtube.com/watch?v=-MhbULUd-KE