White hair below her shoulders and firm drooping mustache - the very image of Hulk Hogan is strongly associated with the "golden age" of wrestling - those times when athletes have not hid razor between his fingers and the ring flowed real blood. < 1. Hulk Hogan's real name - Terry Gene Bollea.
2. Height wrestler is 192 cm, weight - 138 kg. He was the biggest baby in the hospital, the highest pupil at school and the biggest student in college.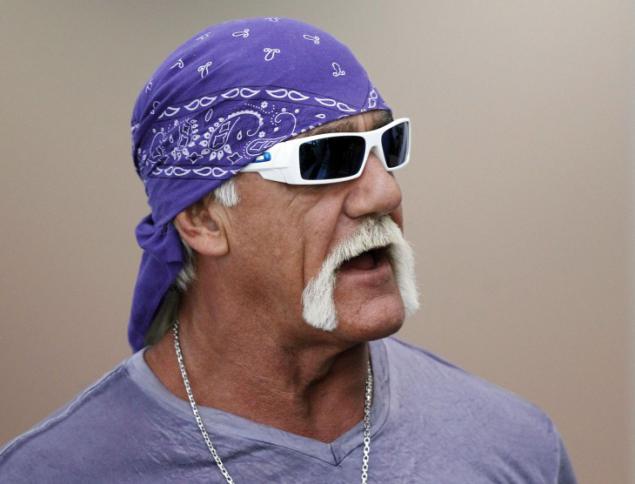 3. Hulk Hogan during his career has won all possible titles in professional wrestling. From 1984 to 1991 he held the title of world champion.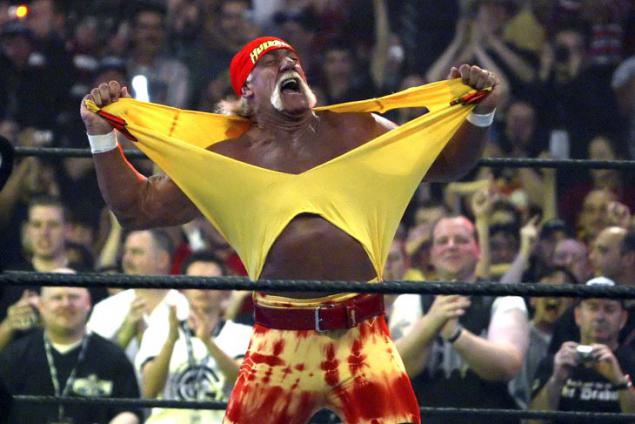 4. «Business Card» Hogan - long hair, bandana blond mustache.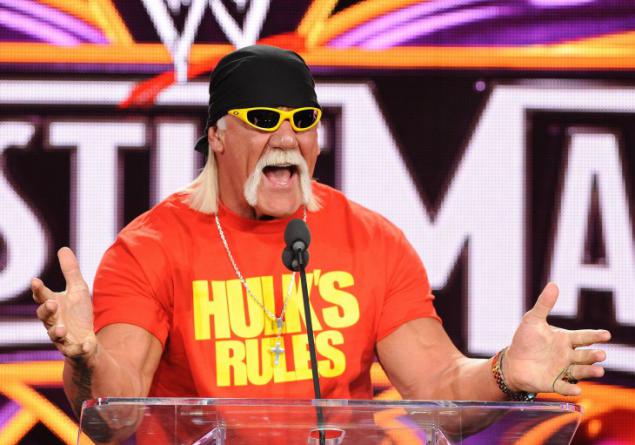 5. In 1994, Hogan was accused of steroid use, and he had to leave the WWE. However, five years later, in 1999, he returned to the sport.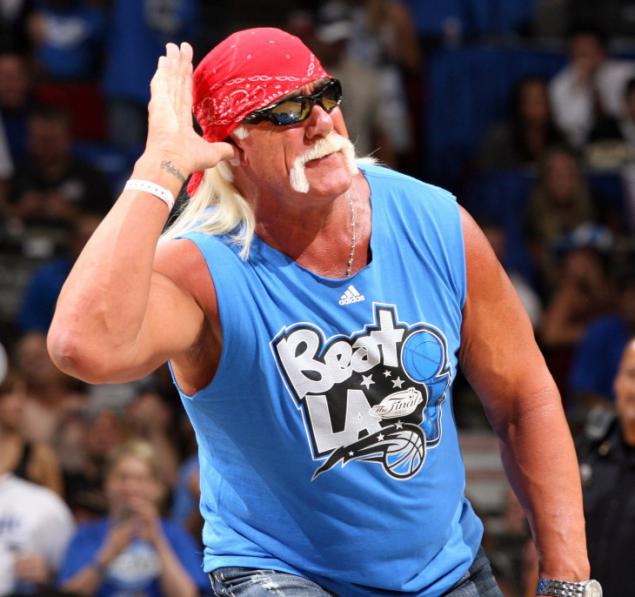 < 6. Hulk Hogan - it is the person, through which wrestling became extremely popular not only in the US but around the world. He was an athlete, actor and entertainer all rolled into one.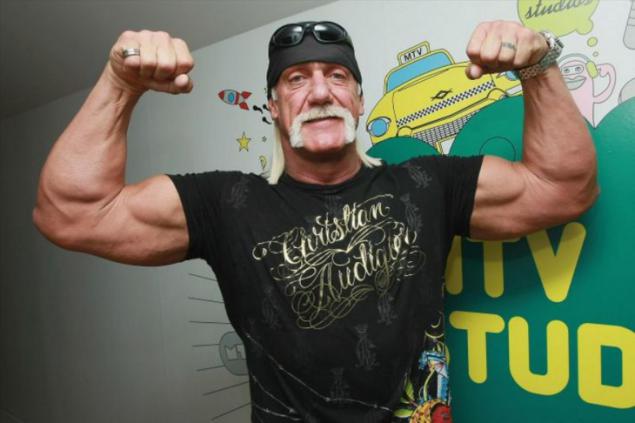 7. The doctors estimated that the shift occurs in the coccyx wrestler about 400 times a year. In general, his health has undermined regular performances. He himself says that he "literally everything is broken, and not on time».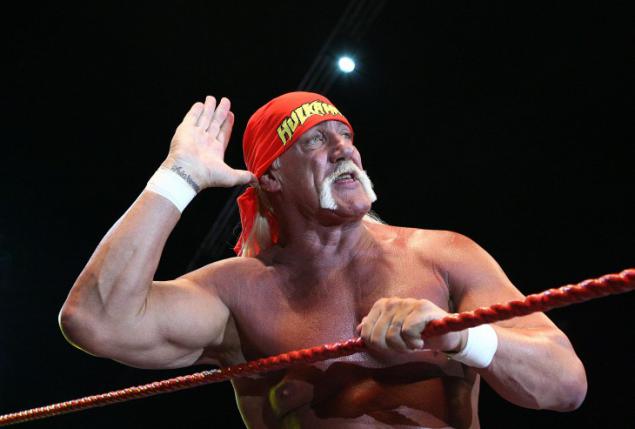 8. The Hulk was the first and the only wrestler in history, made the cover of the magazine «Sports Illustrated».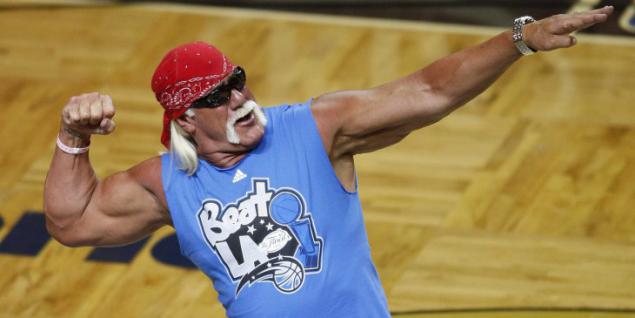 9. Hulk Hogan own hair bleaches to a dazzling white.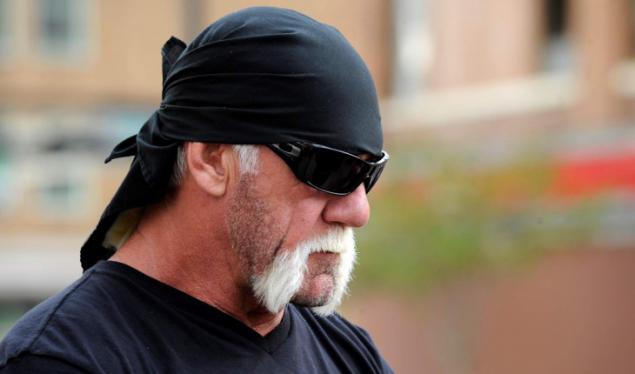 10. The Hulk is a big fan of the film Aronofsky's "The Wrestler" and believes that Mickey Rourke has done excellent work.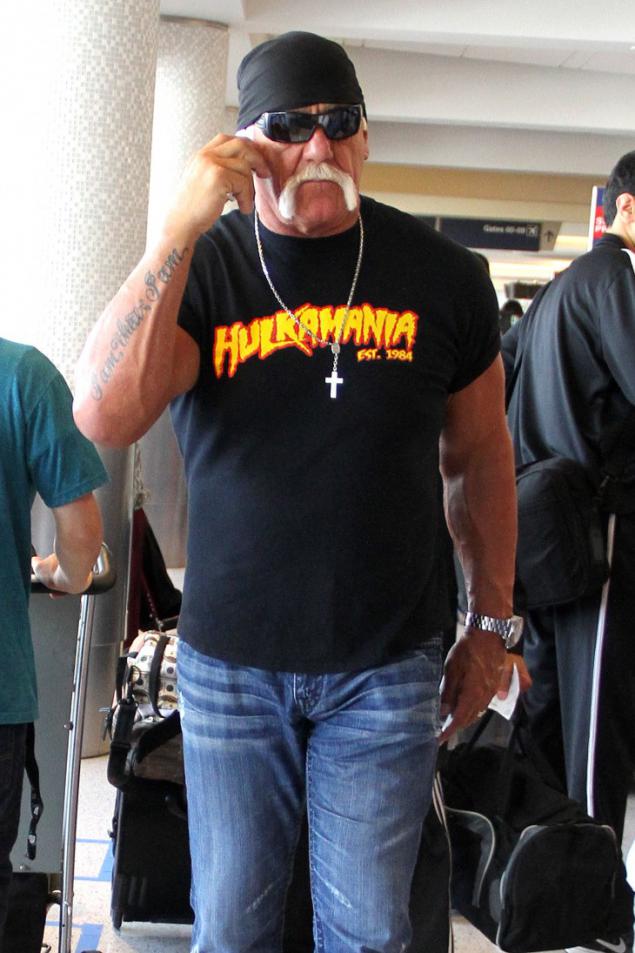 11. In his best years wrestler to earn $ 20 million per season, and the total amount for which he paid health, blood and sweat approaching one billion.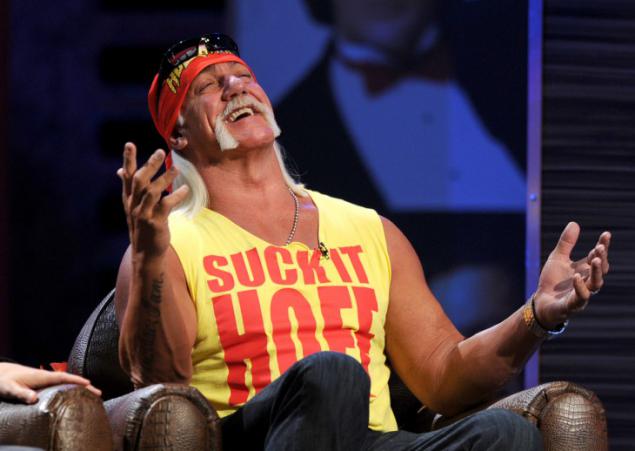 12. 24 July 2015 it was reported that 61-year-old Hulk Hogan kicked out of wrestling: the organizers of fights broke the contract with the legendary athlete and removed all mention of it from the site. Although the official reason for this decision is not called, they say, the reason became racist remarks about another Wrestler Hulk.

via factroom.ru