Remember the recent selection of Site about how we deceive Hollywood blockbuster? So, it turns out, historical lie is no worse: between the actors and their characters well, there is not the slightest resemblance! We prove ten photo-facts.
1. Xerxes I, «300"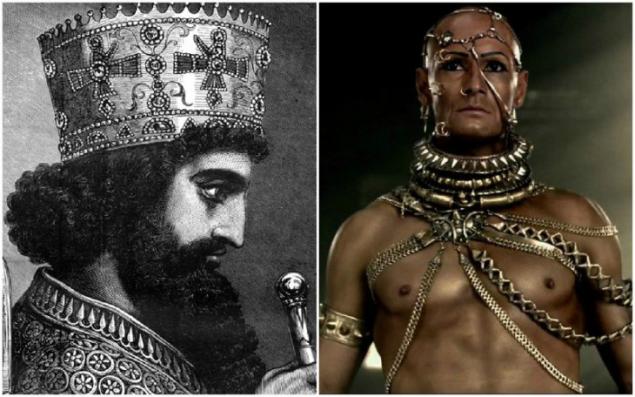 Xerxes - the Persian king of the Achaemenid dynasty ruled in 486-465 years BC. e. According to ancient legends, Xerxes was sluggish, not far off, beskharakteren, easy to obey another's influence, but differed arrogance and vanity.
2. Achilles, "Troy"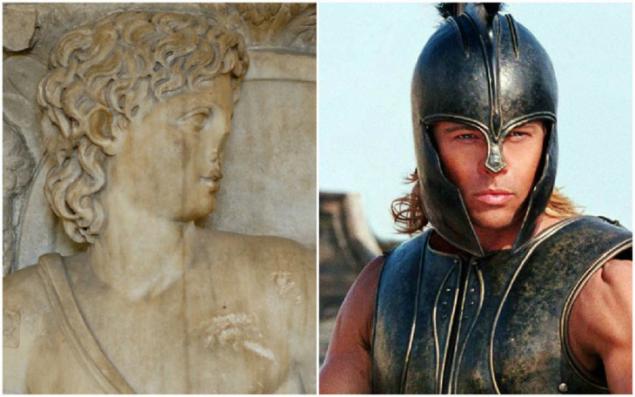 Achilles - the hero of the Trojan War, the son of Peleus, king of Myrmidons Phthia (Thessaly) and the sea goddess Thetis. The bravest of heroes in ancient tales of the ancient Greeks.
3. I Thracian Maximin, "Gladiator"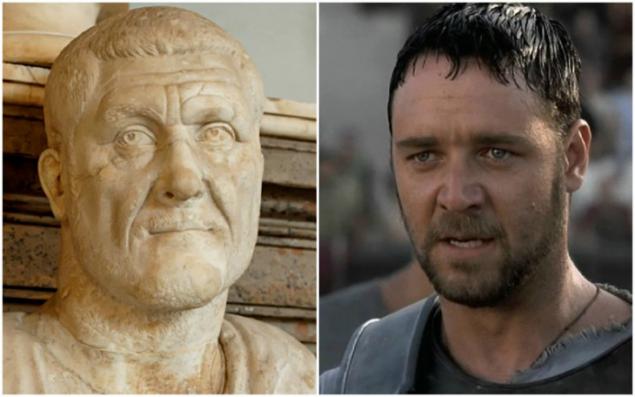 The prototype of General Maximus from the movie "Gladiator" - Julius Verus Maximinus Thracian. Roman Emperor from 20 March to 22 March 235 238, the first "soldier emperors", and the first emperor to rise to the provision of the lower classes.
4. William Wallace, "Braveheart"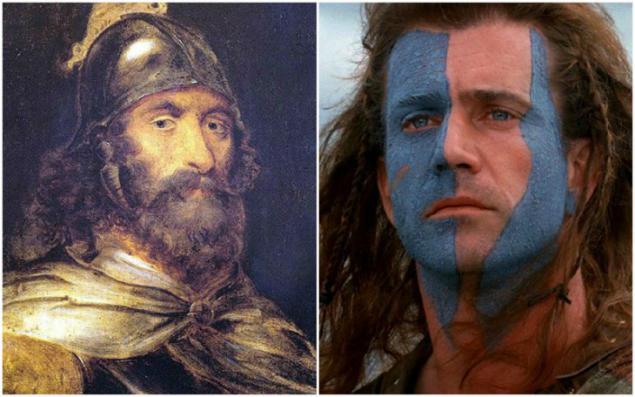 William Wallace - Scottish Knight and military commander, one of the leaders of the Scots in the war for independence from Britain. Guardian of Scotland (regent) in the years 1297-1298.
5. George VI, «The King's Speech"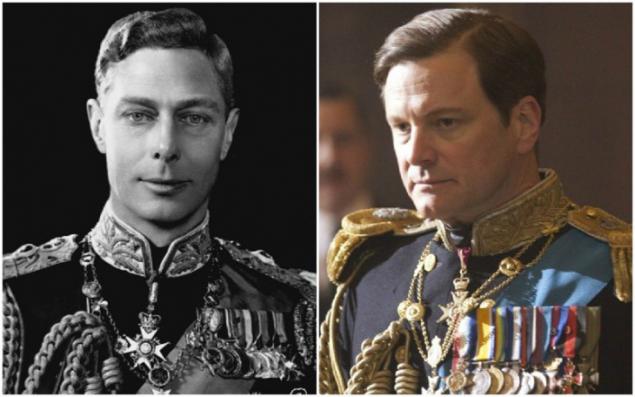 George VI - King of the United Kingdom of Great Britain and Northern Ireland, Canada, Australia and South Africa from December 11, 1936 the father of the present Queen Elizabeth II.
6. Cleopatra VII Philopator, "Cleopatra»
Last Queen of Egypt, from the Hellenistic Macedonian Ptolemaic dynasty. Glorified through a dramatic story of love for the Roman general Mark Antony.
7. Leonid I, «300"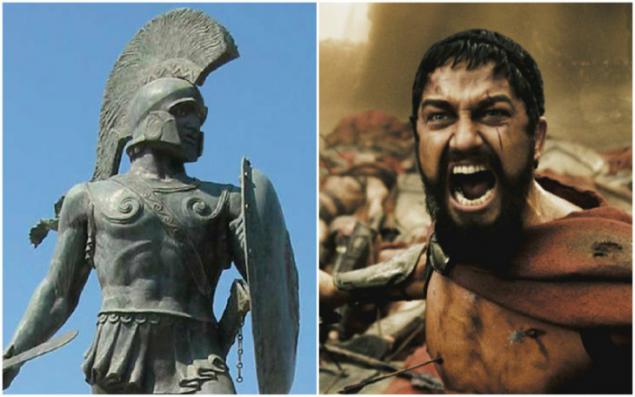 Leonid - the king of Sparta kind of aqeedah, who ruled in 491 BC. E.-480 BC. e., the son of Anaksandrida. He was considered a descendant of Heracles in the 20th generation.
8. Alexander the Great "Alexander"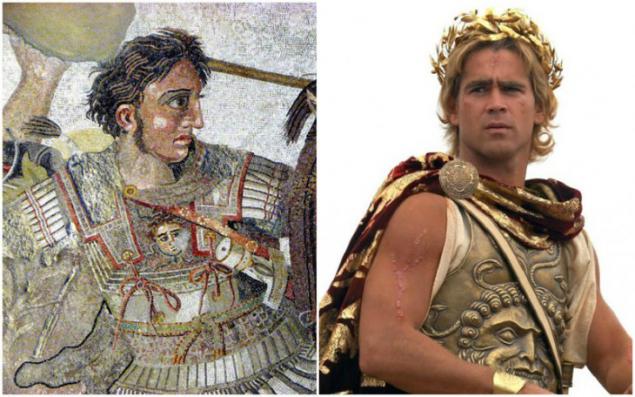 Macedonian king from 336 BC. e. Argeadov dynasty, commander, creator of world power, disintegrated after his death. In Western historiography is better known as Alexander the Great.
9. Pu Yi, "The Last Emperor"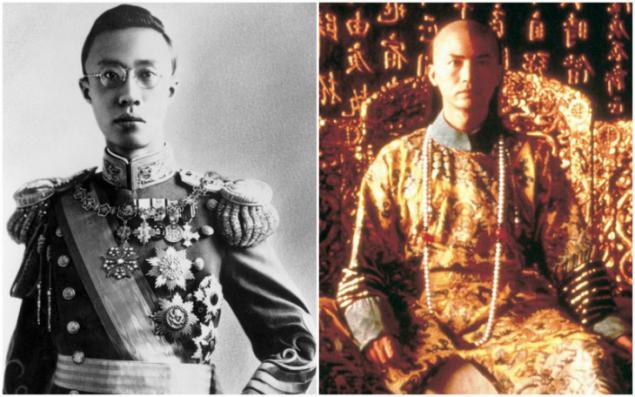 The last emperor of the Manchu Qing dynasty - Aysintszyuelo (Manchu Aisin Gyro - "golden race") was born on 7 February 1906, and in 1908 was elevated to the throne. As a result of the 1911 Revolution Pu February 12, 1912 he abdicated.
10. Spartacus "Spartacus: Blood and Sand"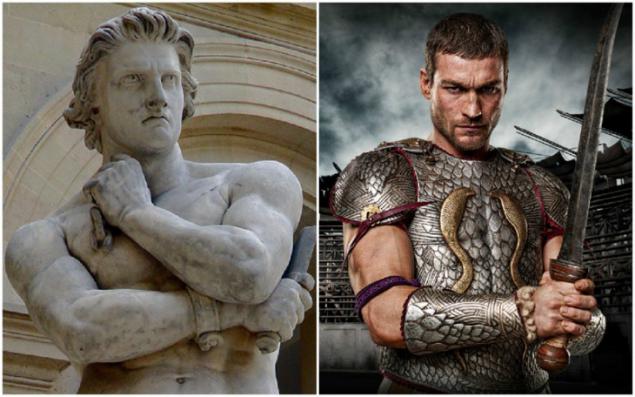 A former soldier from Thrace, who was captured by the Romans and turned into a slave-gladiator. He led a revolt in the territory of modern Italy in the period of '74 BC. e. - 71 BC. e.
via
fishki.net/1604504-kak-vygljadeli-istoricheskie-lichnosti-v-kino-i-na-samom-dele.html