Well, just the news from the future! That it was the era of close cooperation with the robots ... Kiichi Ishikawa went to the bank branch on Sunday while intoxicated. Passing a live clerk, the man went straight to the robot Pepper.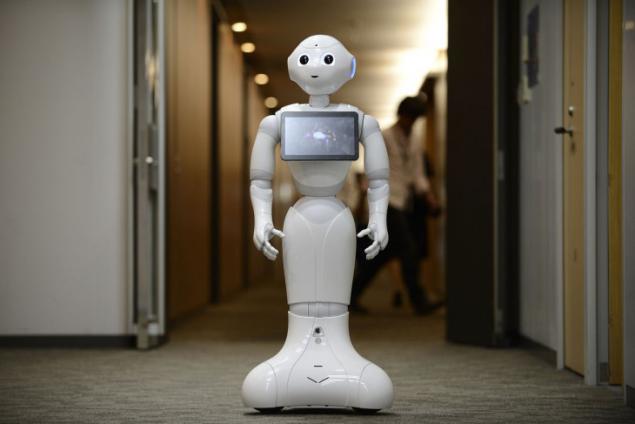 Recall selling the world's first robot emotional Pepper launched in Japan this summer. Pepper is equipped with a microphone, the camera and the 3D-sensors that can recognize human facial expressions and respond to it. In addition, the robot can itself generate emotions through "multi-layer neural network of endocrine type».
According to journalists, drunken visitor Bank began kicking robot. The unit has lost the ability to move, as well as internal injuries received chips. Japanese man pleaded guilty to the attack on the electronic employee, but the motives of their behavior is not explained. Media speculated that Pepper unfortunate joke.
Doshutilsya.
via
naked-science.ru/article/hi-tech/pervogo-v-mire-emotsionalnogo-0