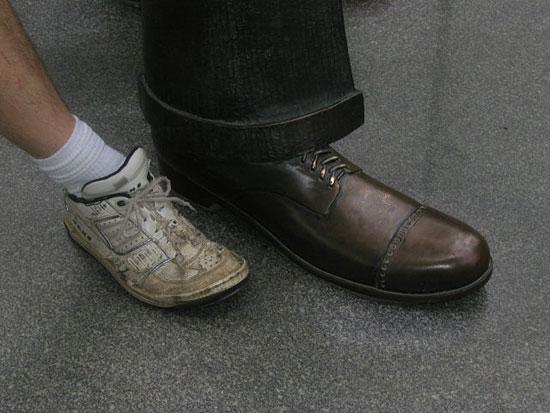 Robert Pershing Wadlow - the tallest man in the world history, the growth of which has undoubted information.
Wadlow's parents were rather average growth (his father was 180 cm tall and weighed 77 kg); he (the firstborn) had two younger brothers and two sisters, normal growth. Up to 4 years Robert was normal for his age, height and weight, but from that moment began to grow rapidly and to attract attention. At 8 years old he had a growth of 1 m 88 cm, at the age of 9 years could wear his father at the hands of the stairs, and in 10 years has reached 198 cm in height and 100 kg weight. At age 18, he was already growing 254 cm, weighing 177 kg and wore size 37AA shoes (75 European); Wadlow to this point, has already become the all-American celebrity to make shoes for free.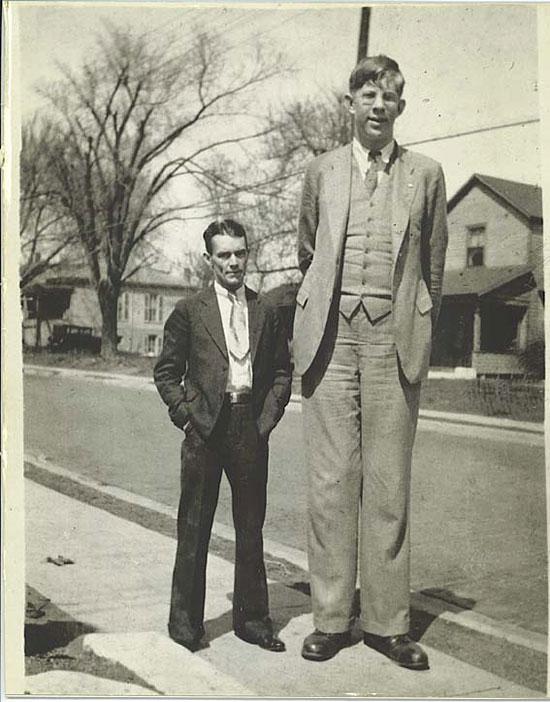 Over time, the health Wadlow worse: due to the rapid growth it has had a limited sensitivity of the feet, he began to require crutches. June 27, 1940 its growth was measured for the last time in St. Louis - a giant increase was 2, 72 m. July 4, 1940 during a speech on the occasion of Independence Day in Manistee, Michigan, Robert crutch rubbed leg, causing an infection and quickly developed sepsis. Doctors tried to save the life of the famous American in using blood transfusions and surgery, but on July 15 the tallest man in the world died in his sleep.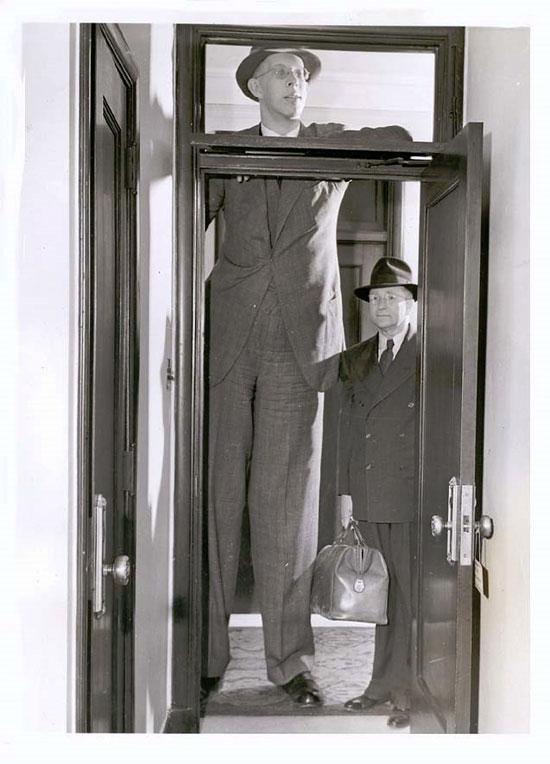 At the funeral attended Wadlow 40 thousand Americans: his coffin weighed half a ton, and it carried 12 people. Tomb Wadlow carefully concreted at the request of his family, to fear that the remains of Robert kidnapped. On his grave it is written only: "repose» (At Rest); his monument to twice the standard in the cemetery.
Source: Guinness Book of Records
Fact sent Artyom Weinstein
via factroom.ru