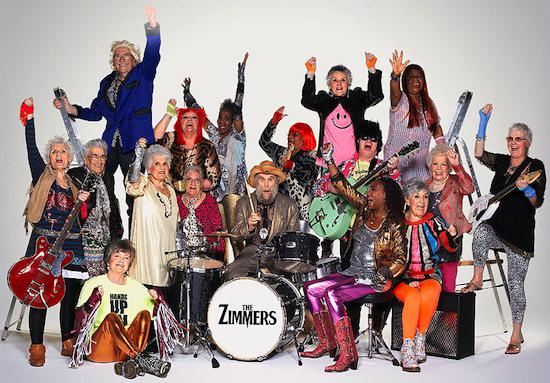 The Zimmers Although staff was not even two years old, he is considered to be the oldest rock band in the world. The total age of the 50 participants of this group is more than 3700 years.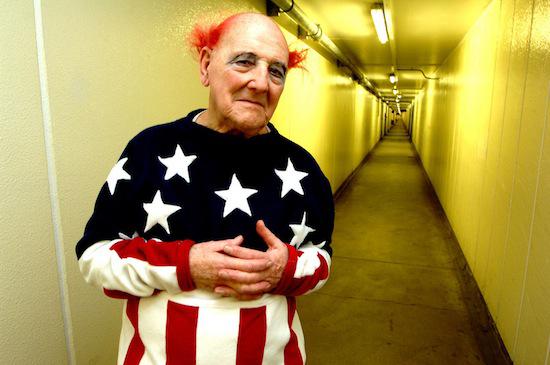 Among the members of the group there is no one under the age of 70 years. Vocalist The Zimmers Rafael Karreta nicknamed "Alpha" has recently celebrated its 90th anniversary, and the oldest member of the group - a charismatic bearded Buster Martin has knocked 102 years!
The first meeting of The Zimmers held in spring 2007 during the filming of the BBC documentary about the lives of people living in nursing homes. Under the project, a TV producer Tim Semyuels offered to pensioners to sing a song group The Who «My Generation» (My generation).
The lyrics could not be exactly suited to the subject of the transfer - the human indifference to the elderly, and an unbending will to live pensioners themselves. Fragment transmission with the performance of the song was a hit - clip freshly group immediately took first place in the lines of Internet resources, video broadcasting.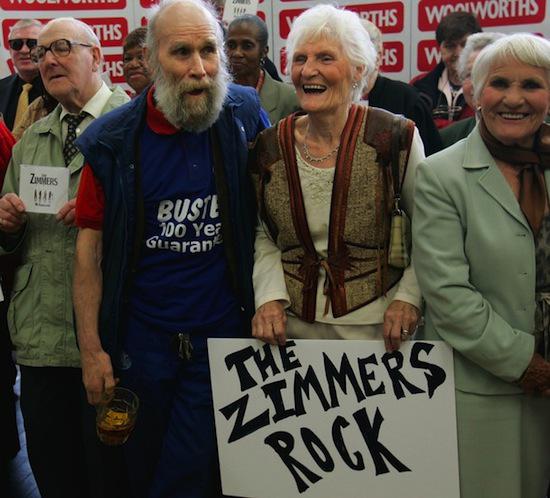 The first musical experience (in 'The Zimmers are no professional musician) liked to pensioners, and they decided to try their hand at show business. July 13, 2007, they presented another song - «Firestarter» group The Prodigy, and in September this year, released their first full-fledged album, «Lust To Life», which includes the composition of The Beatles, The Queen, Iggy Pop, Eric Clapton and Louis Armstrong .
Source:
www.yoki.ru
via factroom.ru