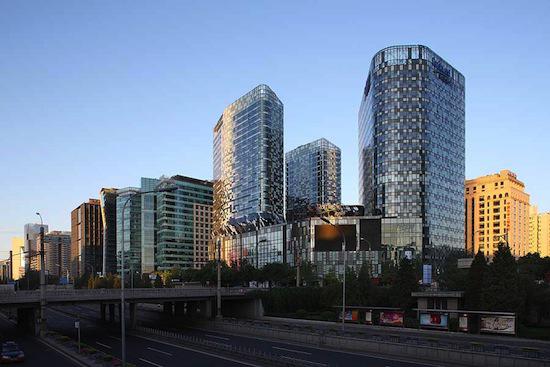 Currently, a variety of Chinese cities, including Beijing, air quality is poor: emissions within the city of factories and plants have exceeded all acceptable norms. The residents refuse to leave the city, and the government has already ordered the reduce emissions.
However, some residents had time to go to the hospital with complaints that it was difficult to breathe - the number of such patients in China has reached 30% of all hospitalized.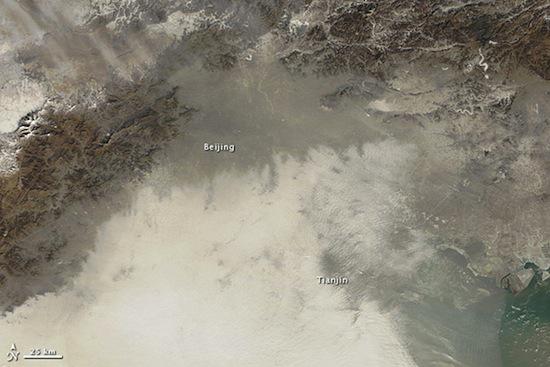 In the photo - a picture NASA, which demonstrates the extent of contamination. The image can be clearly seen vast haze, low clouds and fog over the region. Grey and yellow colors against the bright clouds clearly demonstrate the disastrous environmental situation in China. In the cloudless regions can be seen over the city clusters of gray and brown smog.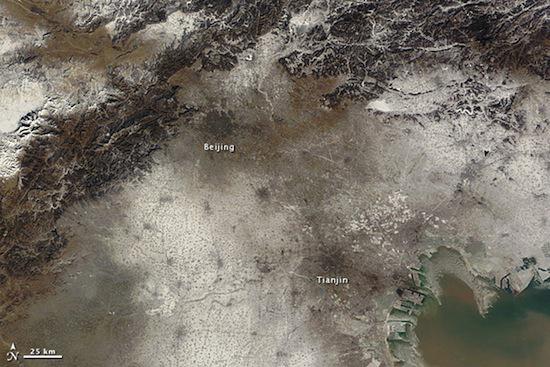 According to NASA, air pollution index (API) in Beijing reached 341. For people IZA over 300 is considered dangerous, and this applies to everyone, not just those who have lung and heart disease. IZA less favorable is 50.
via factroom.ru