The story of this boy may seem, if not a fairy tale, the story of some melodrama. However, what happened to him actually happened. Even yesterday, he did not have anything other than a desire to learn. The boy was forced to live on the streets, but even in such circumstances, continued to go to school and do their homework. And his patience and indomitable willpower were rewarded
Student Joyce Gilos Torrefranka being in the Philippine city of Mandaue, I saw the night on the street boy who does his homework by the light of shop windows "McDonald's." He was sitting right on the pavement, and brought with him a stool and laid a notebook in which he wrote. The girl photographed diligent boy and posted a picture on his page in Facebook.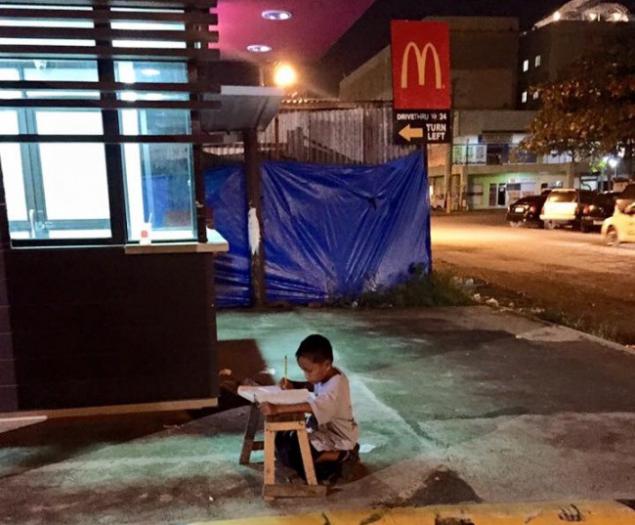 Picture caused a great resonance. Many people volunteered to track down the boy and help him. As it turned out, it proved to be a diligent boy homeless 9-year-old Daniel Cabrera. His father died a few years ago, so he lives with his mother. And they are forced to spend the night in a grocery stall, as their house burned down. However, little Daniel does not lose strength and spirit of whatever was dreaming break out in people. Therefore continues to regularly attend school and studying hard.
Information about Daniele quickly spread on the Internet, and many people began to donate their money to the boy. Philippine government has allocated scholarship Daniel, and local social services for his family gathered food aid. In addition, the mother of Daniel received a grant from sponsors to create their own business. Ultimately donations was so much that my mother thought for help even more children from the same truschob.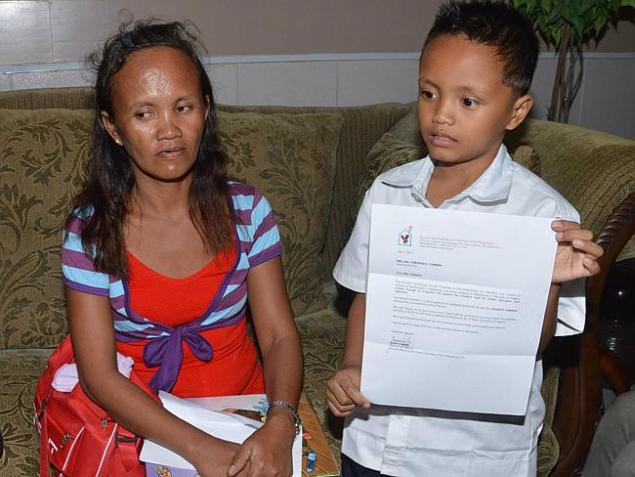 Here is what the author herself photographs, Joyce Gilos Torrefranka:
«never thought that one picture can drastically change someone's life. Thanks to everyone who has not stood aside, and just to be contributed to the spread of this information. Because of this we have helped Daniel to fulfill his dream. I hope that this wonderful story will not end and will continue to inspire many people to great things! "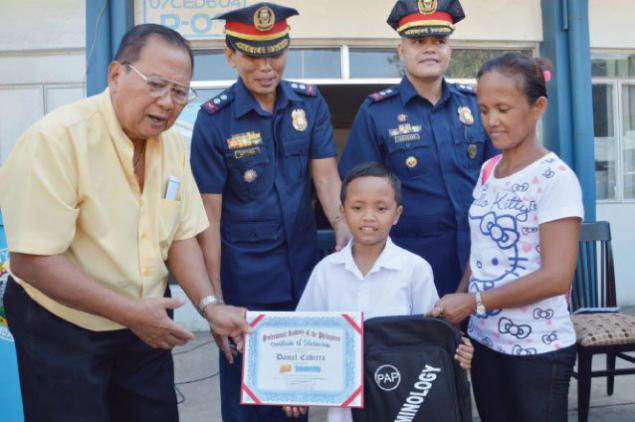 i>