If a strong, close-knit family picks a joint project - get something really big! Vivid proof - that has turned this family. As many as 18 months, took the incarnation of this interesting idea. But it was worth it. Courageous people have decided not to hire professionals to redo the floor at home. They came up with to create his own hands, and that is admirable.
Old wooden boxes, which were used for transporting coconut, served as building material. They were made from high quality wood. The man who thought of to use as the conventional boxes - genius! Many of them have thrown out. Magic: for some it is - just rubbish, and anyone can create a miracle from nothing ...
The first step - to make out the boxes on the board, removing the nails. In this family all work together, even the little son was involved in the process.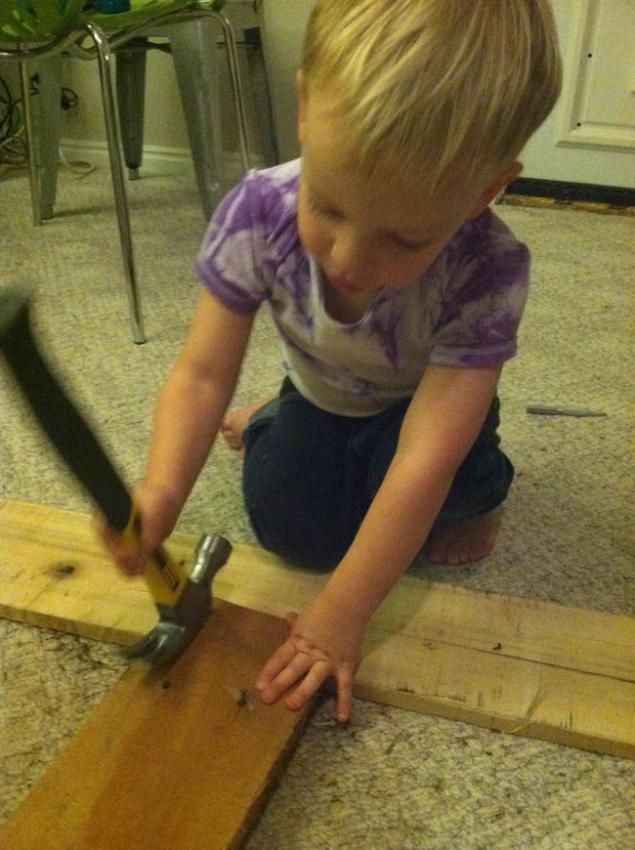 about 9000 (!) nails were removed from the board.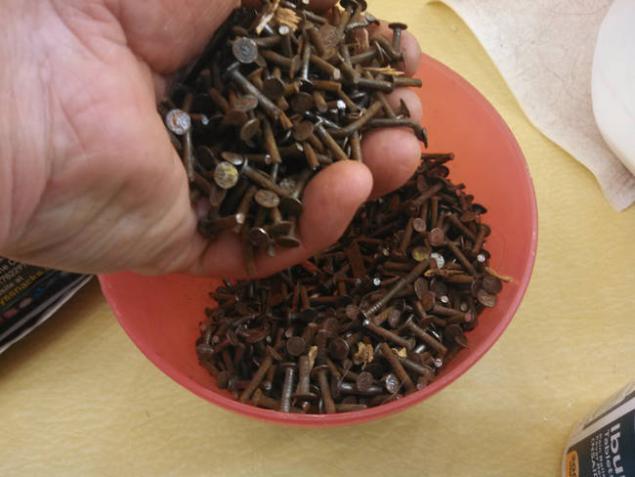 The next stage - grinding and polishing boards. A family friend came to help, to do it quickly and efficiently. For each tablet had to put in a decent view.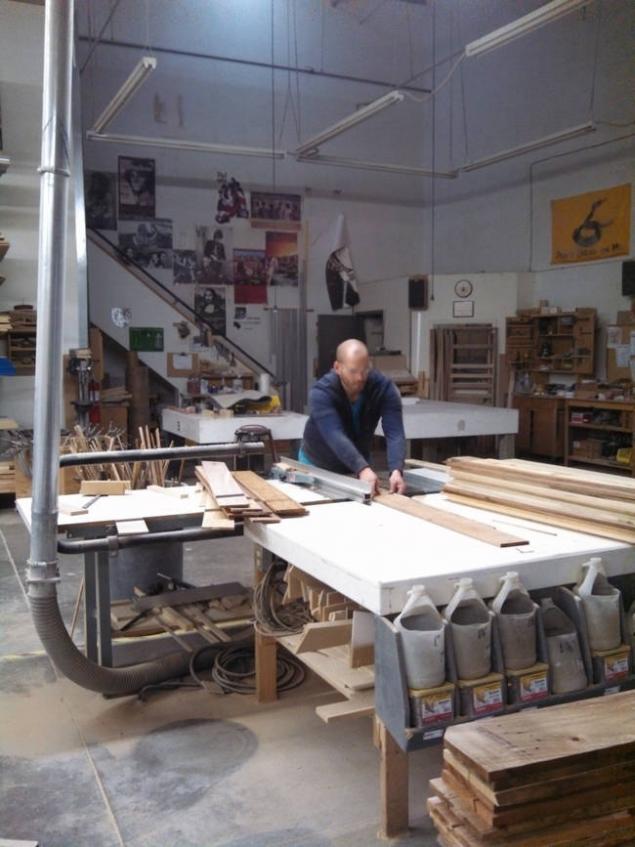 When a tree has been prepared, it's time to build a parquet floor. This is - a long and laborious procedure.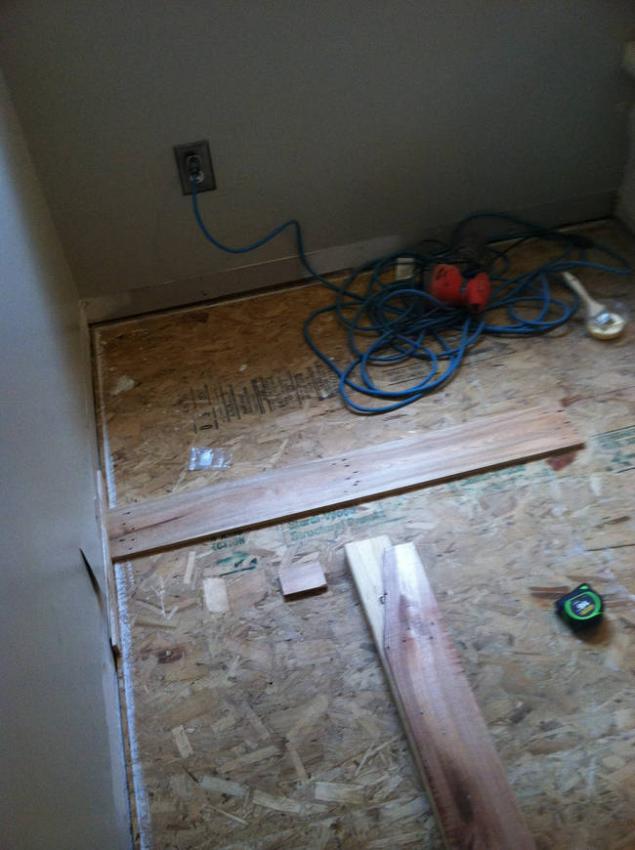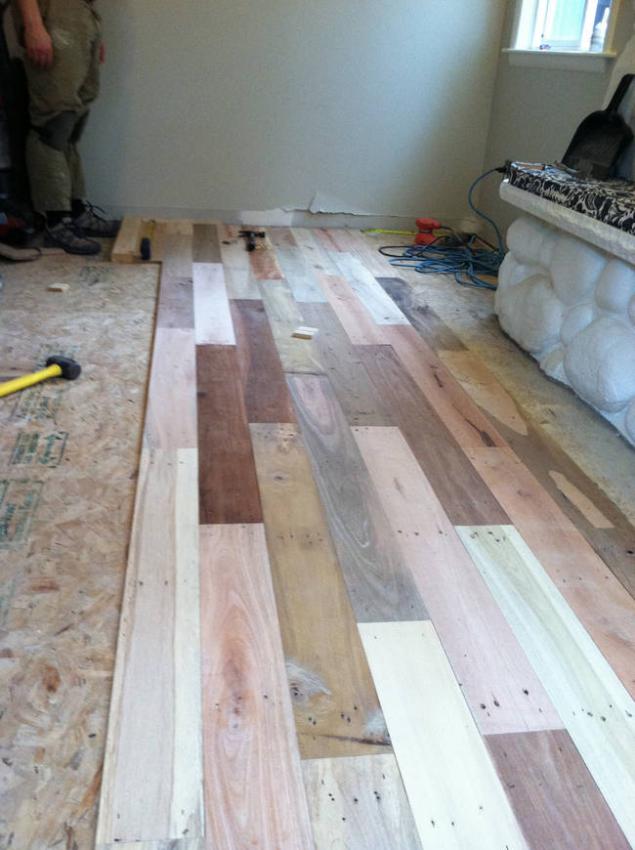 Well, that little helper at times distracted employees, playing with pieces of wood. We all had the time to rest.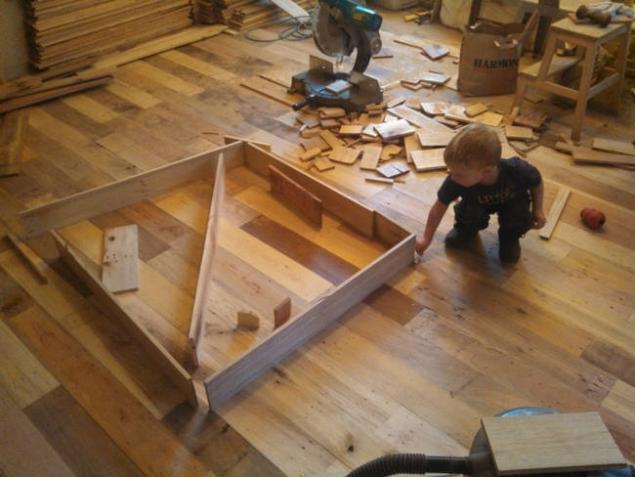 Once all the boards are in place, nailed and polished, hard workers saw the results of their painstaking work. It looks impressive! Various shades of natural wood together in a beautiful picture of the new floor.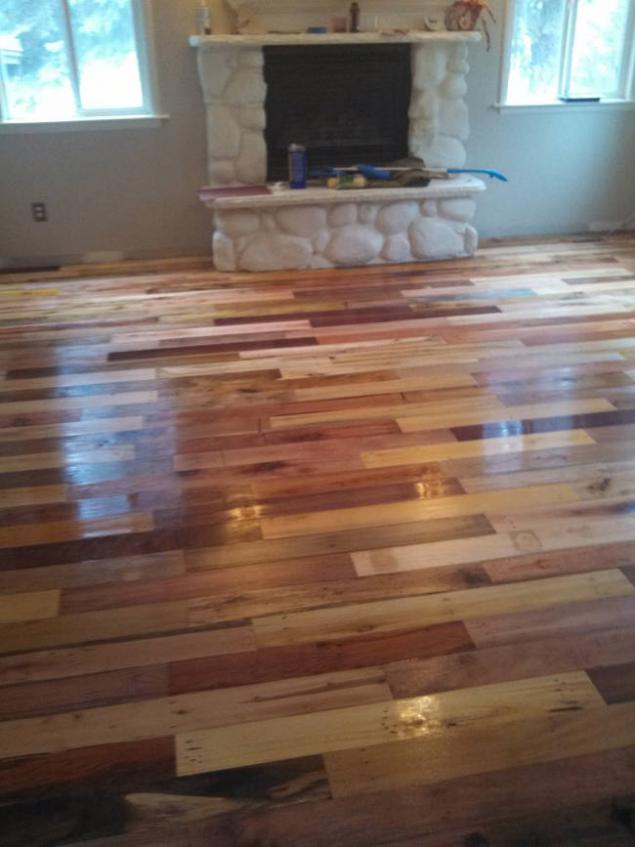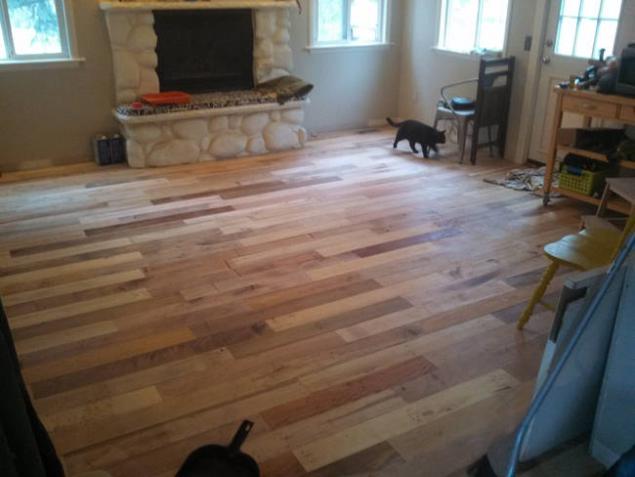 If the family does not work together, they would not have got to do it. Much time and effort has been spent, but the result - beyond praise. When thou shalt conceive to do something alone, think of this close-knit family. Of the many bright ideas can be a family project. You get not only the assistance and support of home, but will be pleased with the outcome.
Tell your family the amazing story of this family, inspire them to do something together with their families.
via takprosto cc