Joseph Rezhdinella sculptor works in New York. Recently, he became the nephew, who is now 2 months and he decided to make a little miracle just such a bed. Uncle is inspired by Steven Spielberg's film 'Jaws'. Ready-made bed looks like a boy about to eat a giant shark. Apparently, when the nephew of Joseph grows up, he will either hate the whole soul of sharks, or love them. Or become a dentist.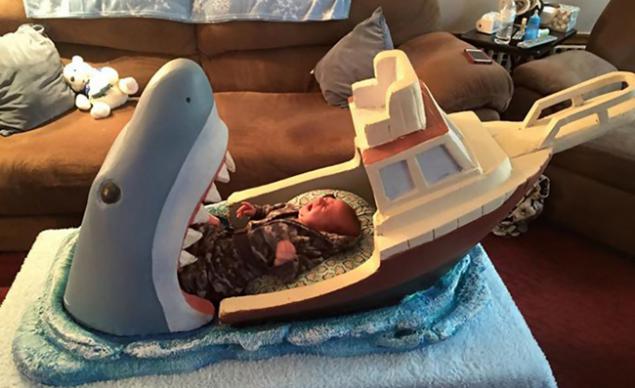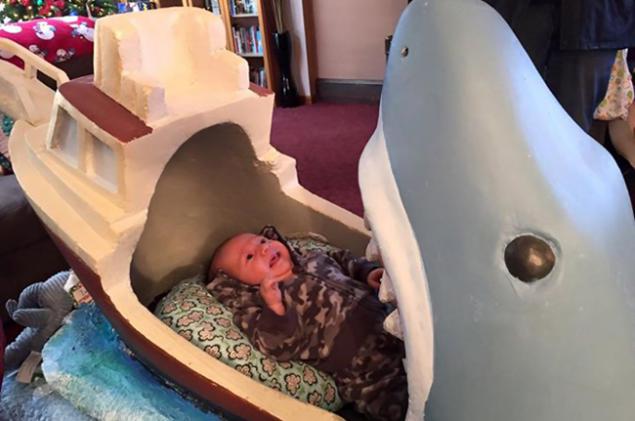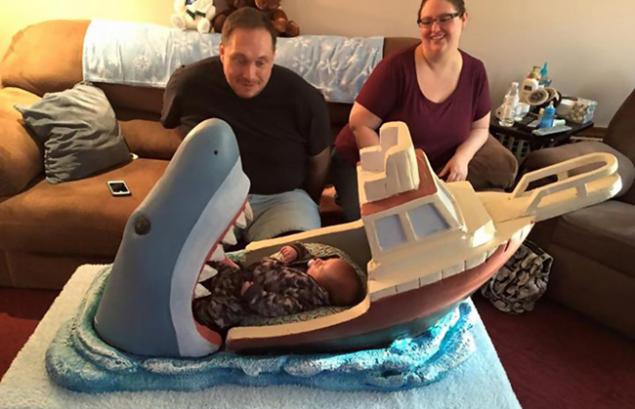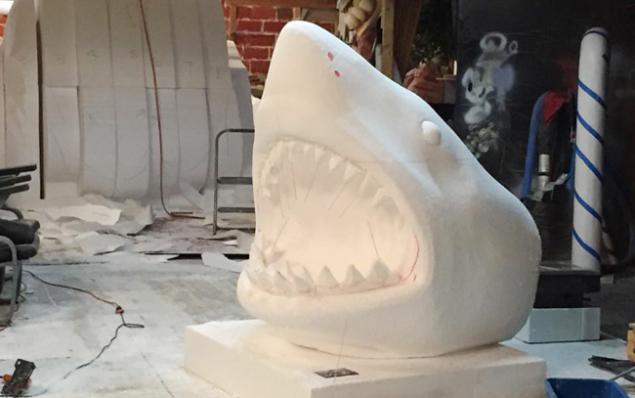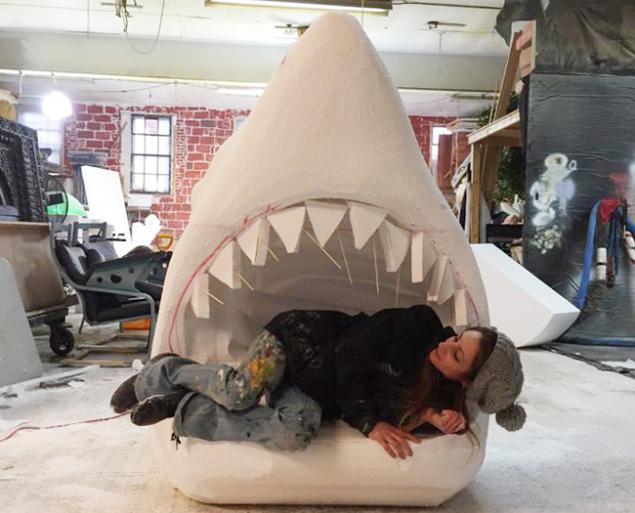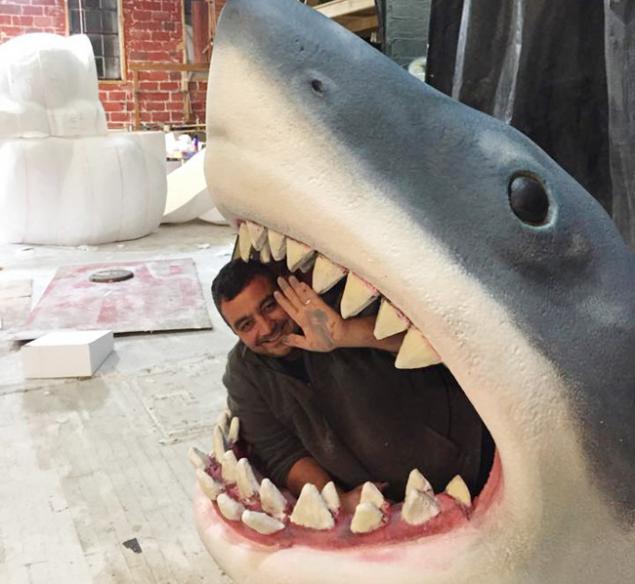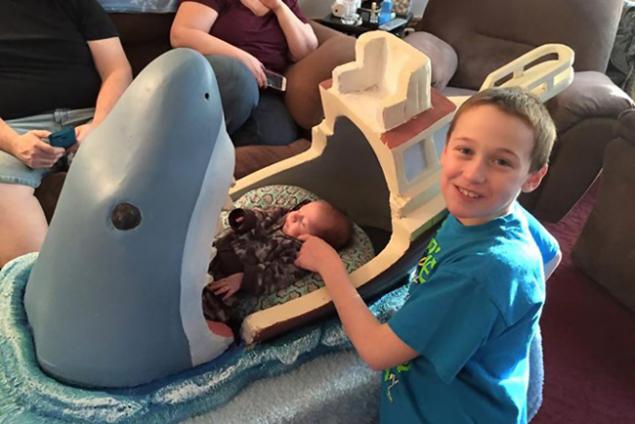 This bed looks very cool, but the boy does not look very happy in it. But his parents having fun, then got into her, just looking at her son.
Show your friends this amazing idea for a cot!
via takprosto cc