"Bird's milk" - candies, which have become classics for all the sweet tooth. Amazing flavor in chocolate soufflés seduces sweet lovers. But if you know the exact composition of this delicacy, it is unlikely he would have liked you - all the candy store and cakes contain harmful chemicals. Preservatives and palm oil in sweets deadly effect on the liver and pancreas. Anyone who cares about their health, chooses sweets made at home. You can make a cake from natural products, which will resemble the taste "Bird's milk". Try it, you'll like it!
Ingredients:

For the cake:

2 package of gelatin (8 g each) 1 cup milk 1 cup sugar 450 g sour cream < 450 g of chilled whipped cream vegetable oil for greasing the form
5 tablespoons of cocoa powder 5 tablespoons sugar 1 package gelatin (8 g) 5 tablespoons milk 1 cup of cold water Preparation:

1. Mix 2 bags of gelatin and 1 cup milk. Select a suitable container - refractory and of sufficient size to beat in her milk. Put on fire and beat the mixture until you see pairs of milk. You can not bring the milk to a boil - Remove the container and set aside to cool down the milk with gelatin.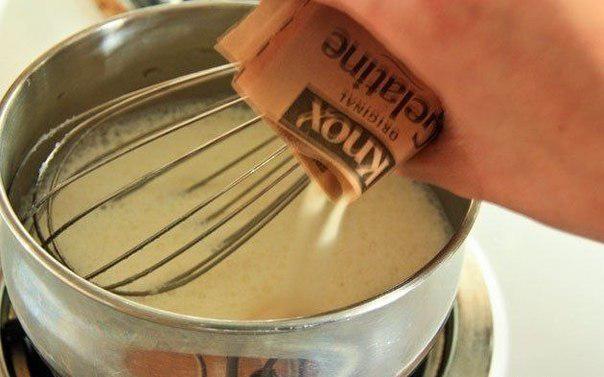 2. Vzbey blender 1 cup sugar, sour cream and cream. Prepare cake form - smazh its vegetable oil.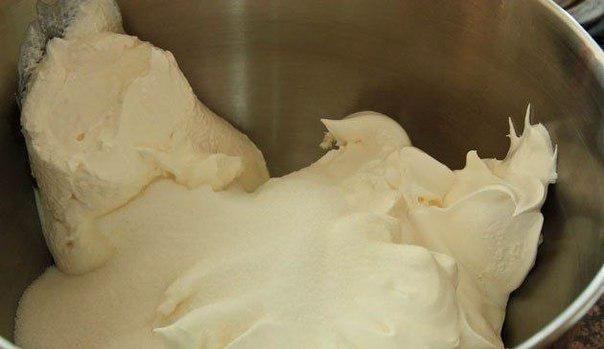 3. Slowly add the milk and gelatin in a container with whipped cream. Continue whisking the mixture, it follows that there are no lumps.

4. Pour the ready foundation cake in shape. Try to smooth the surface to make it perfectly flat. Put in the fridge shape. Do not forget to cover it with a lid or wrap in plastic.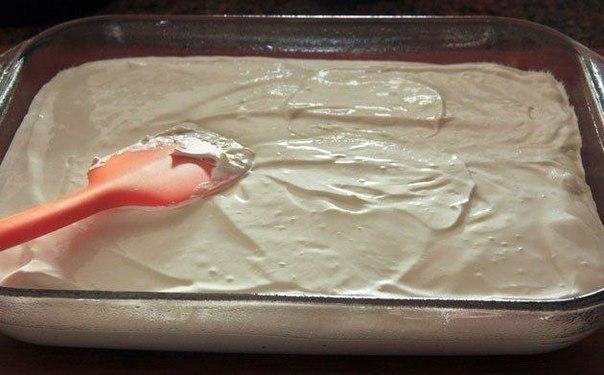 5. Mix the cocoa powder, sugar and gelatin. Beating the mixture with a mixer, add milk and water. Put on medium heat, bring to a boil. Glaze should be smooth. Set aside to cool it.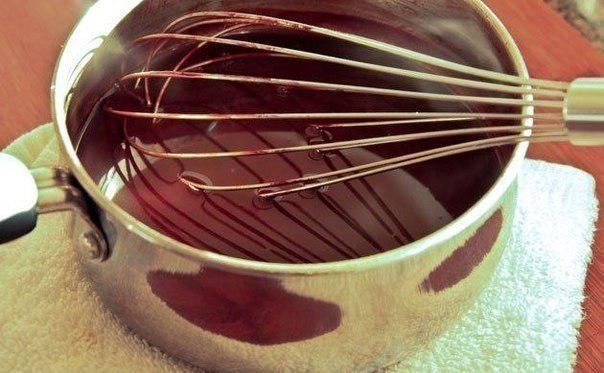 6. About an hour later pour the icing on the milk base, gently and slowly. The cake is almost ready: 5 hours in the refrigerator freezes everything perfectly.

As you can see, this dessert is preparing elementary. The taste is obtained incomparable, at the same time you know exactly what components are present in the cake - no unnecessary chemical additives! Great for children's menu. Why buy a candy store harmful if the house can make a miracle?

Share this recipe for a delicious cake with friends, "Bird's milk" like all!

via takprosto cc