If you have an older home unwanted books that nobody reads, do not rush to send them to the trash. Books - a great material for interior decoration, and these 12 ideas will prove it to you. Your home will be transformed and filled with inexpressible atmosphere through decorating books. You can create a special room to read a book, created with the help of old books wonderfully cozy room with mood. Inspired by these simple ideas and come up with my own books for the use of design, it is very beautiful.
1. The head of the bed, lined with books - an idea for a bedroom in a romantic style.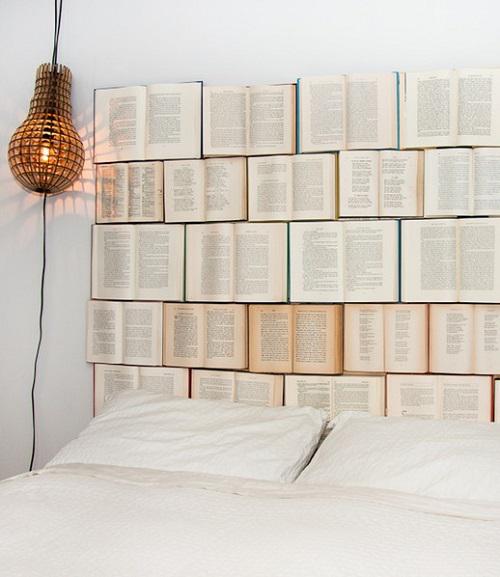 2. Exhibited different pile of books in the interior look very original.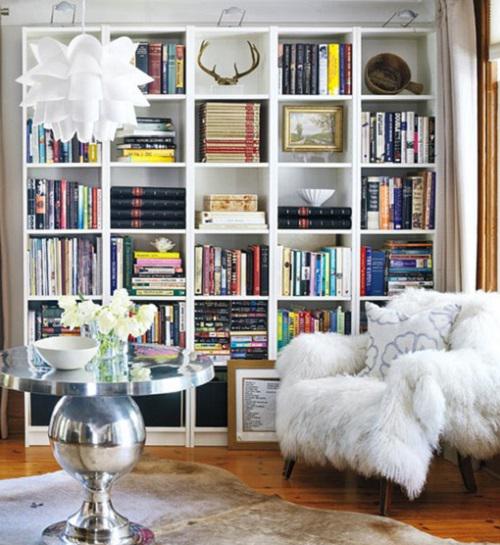 3. Shade Chandelier on the ceiling of neatly wrapped book pages.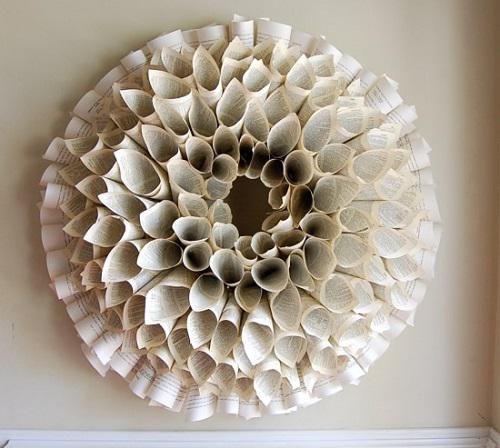 4. Such voluminous balls, made of the books will be a memorable part of any situation. Good idea to decorate the banquet table.
5. The wall pasted book pages - it is stylish.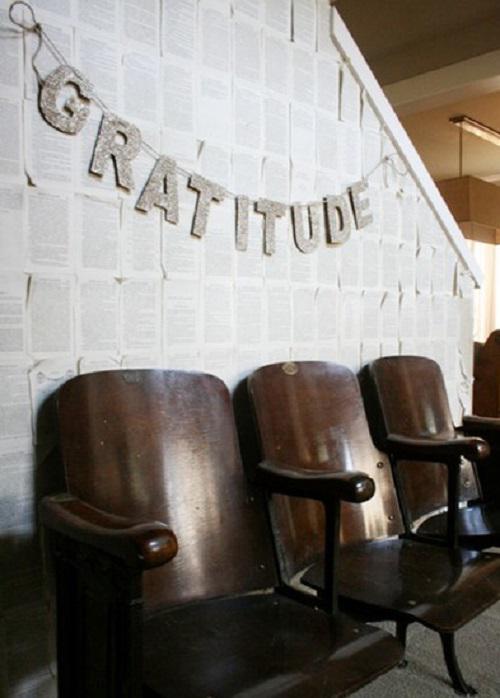 6. The book can be turned into a pot for plants. Fantastic!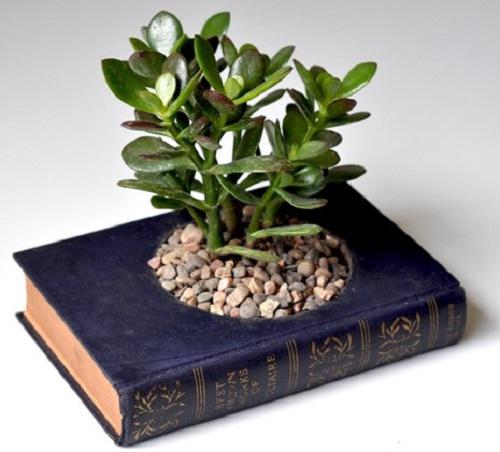 7. Hanger created from colored books, draws attention.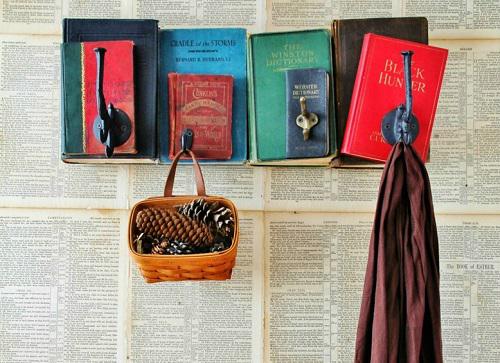 8. lampshades made of book pages of different sizes. Elegant accent in the design!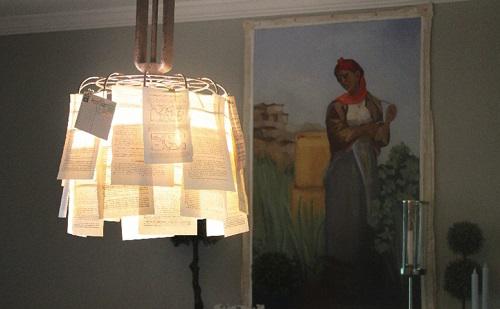 9. Books with original cover can serve as an excellent decorative stand.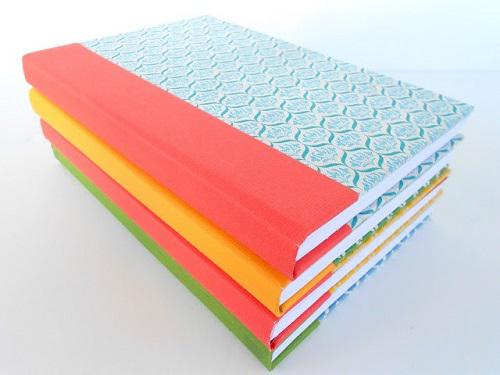 10. Intricate design variant of the table in the book.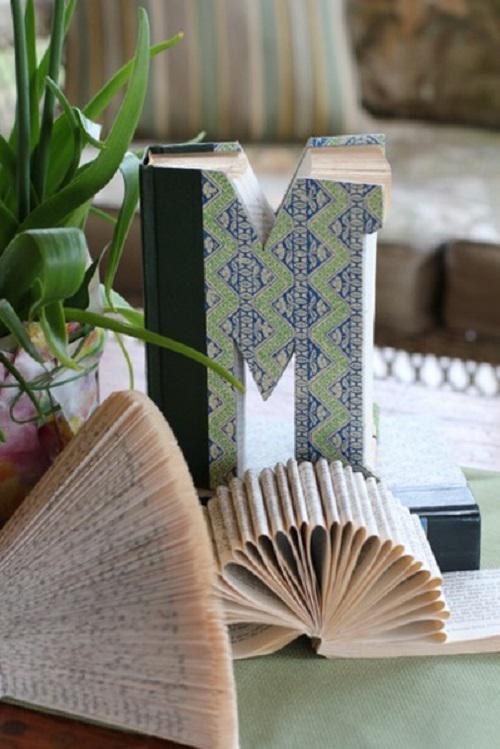 11. Make a masterpiece in the kitchen of the old encyclopedias and cutlery.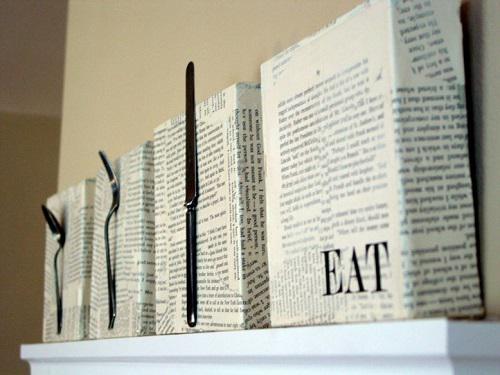 12. Bouquet of book pages read will enjoy loving girl.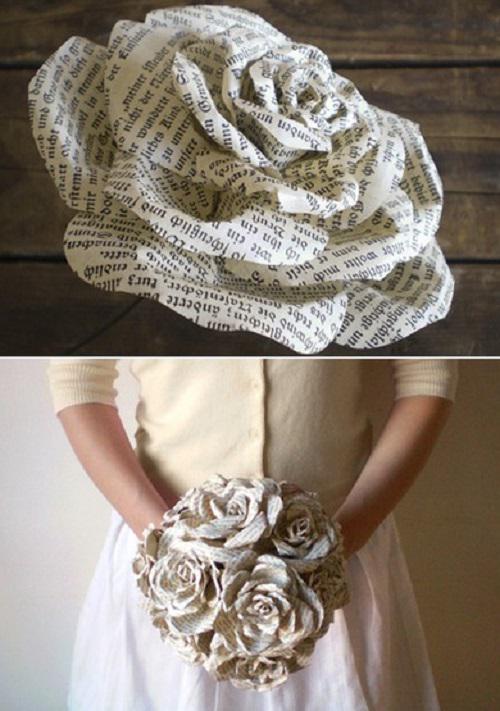 With books you can create a lot of other wonderful things. For example, a coffee table and ottomans of the books will be a wonderful area in the living room. Spread out around the house the original books with interesting pieces and colorful pictures create in your home comfort, incomparable with anything else.
Tell me about these ideas use the books to create comfort in the house of your friends!
via takprosto cc