If you look at these pictures, it is likely to think that all this - only a computer graphics. Places on these images - like a beautiful fruit of fantasy. To complete the picture lacks only has some supernatural beings. But in fact this is not the magic and fantasy, my friend: everything you see is real. Look and see clearly!
Lake Hiller Recherche Archipelago, Western Australia
This amazing lake is remarkable pink water, which is why it is also called the "pink lake". Hitherto scientists try to unravel the mystery of the color of water in the lake. The majority leans toward the theory of the presence of specific bacteria, which betrayed him such a magical color. Fortunately, you can swim in it. So go ahead!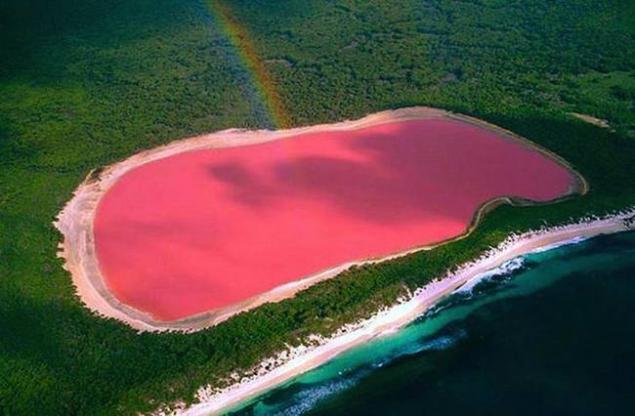 Photo: My Modern Met

Rainbow Mountain Danks Zhangye, Gansu Province, China
Treasure of the Geological Park in the province of Gansu - watercolor rocks that consist of bands of sandstone. Just imagine: the nature of it took 24 million years to create such a magical masterpiece. Due to the erosion of the ridge it consists of spectacular peaks and spiers, recorded in the photo below.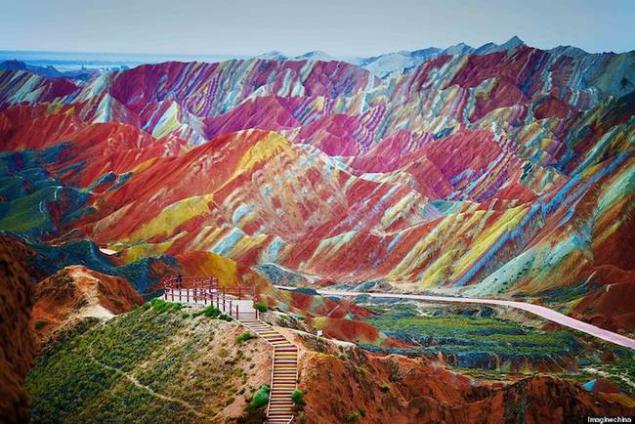 Photo: Flickr

Antarctica
Frozen wilds of Antarctica is one of the last places on Earth that are not teeming with people. These wonderful pictures can be obtained only under these conditions. Simply amazing!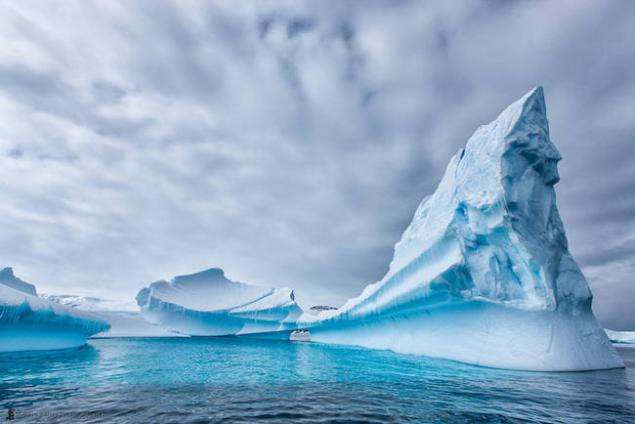 Photo: Martin Bailey Photography

volcano Three Sisters, Oregon, USA
This "sleeping" volcano gets its name from three fused peaks of the Cascade Mountains. Three Sisters - this is the top of the Faith (Faith), Hope (Hope) and Charity (Charity). All titles - a very symbolic: in English the Faith - it is faith, Hope - Hope and Charity - the charity.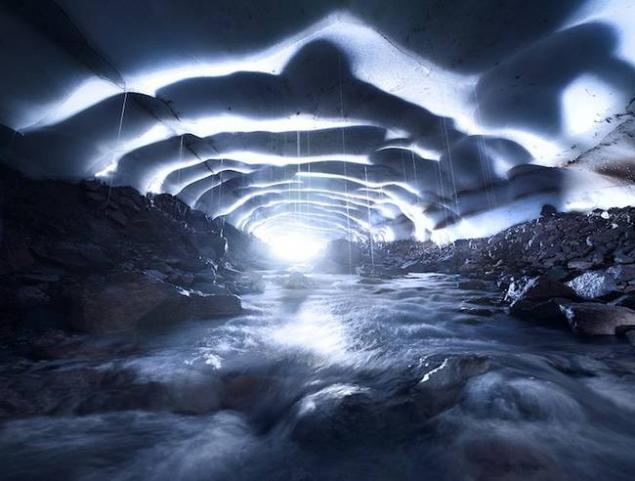 Photo: 500px

Apostle Islands, Wisconsin, USA
Coastline Apostle Islands, Lake Superior, is known for its caves. In the cold season, they are transformed into fabulous place - a real "show" dazzling icicles.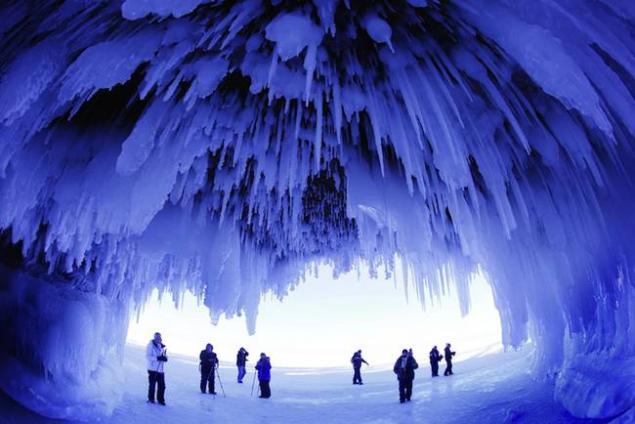 Photo: Star Tribune

Mendenhall Glacier, Alaska, USA
The length of the ice - about 12 miles. Unfortunately, due to global warming, here is a great natural wonder that's slowly disappearing. Very sorry!




Photo: TKM photo

Godafoss waterfall, Iceland
Godafoss (Goðafoss) translated from the Icelandic - "waterfall of God." 12 meters in height and 30 - in width. Amazing!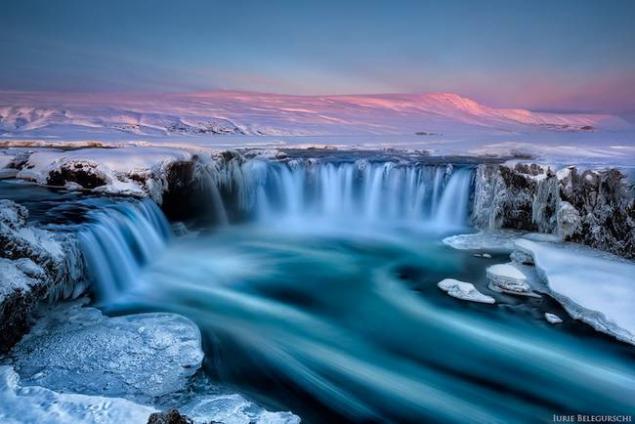 Photo: 500px

The complex of sea caves Devil's Bowl, Oregon, USA
These sea caves are carved along the entire coastline of the central Oregon. Their bowl shape - the result of the collapse of the two caves. Abundant dark purple seaweed and pure quartz sand - elements whose abundance makes it a mystical place more outlandish.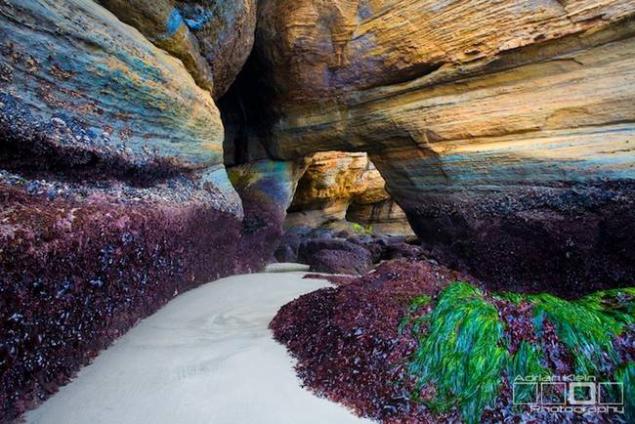 Photo: 500px

The artificial lake Abraham, western Alberta, Canada
Quite a large body of water created during the construction of a dam on the North Saskatchewan River in 1972. Each winter the ice cover on the lakes here are such wonderful patterns. Hmm, I wonder, how did they get?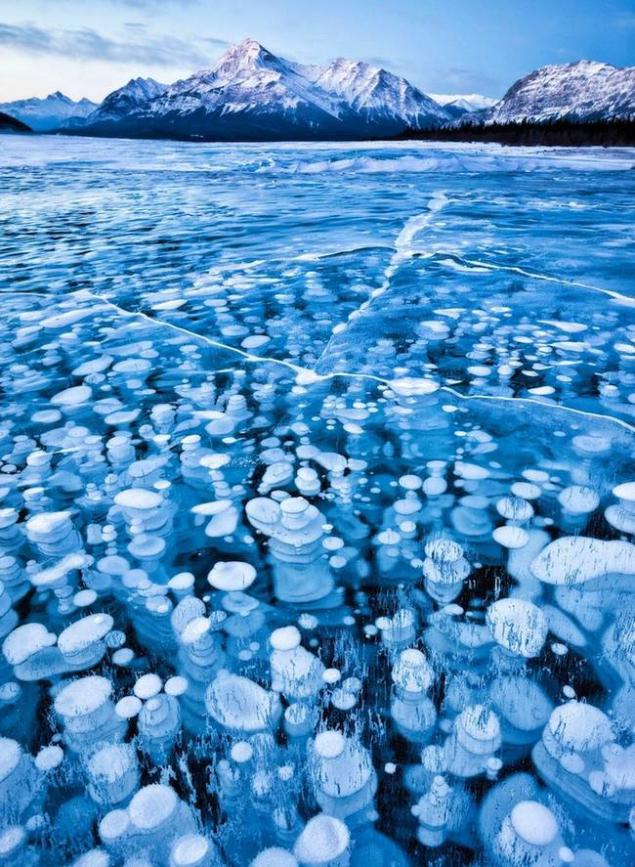 Photo: My Modern Met

The Valley of Fire, Nevada, USA
Such a remarkable variety of pastel colors you can see only in a state park in the Valley of Fire. Nature artist sweated over this delightful masterpiece of millions of years. And the result is still worth it!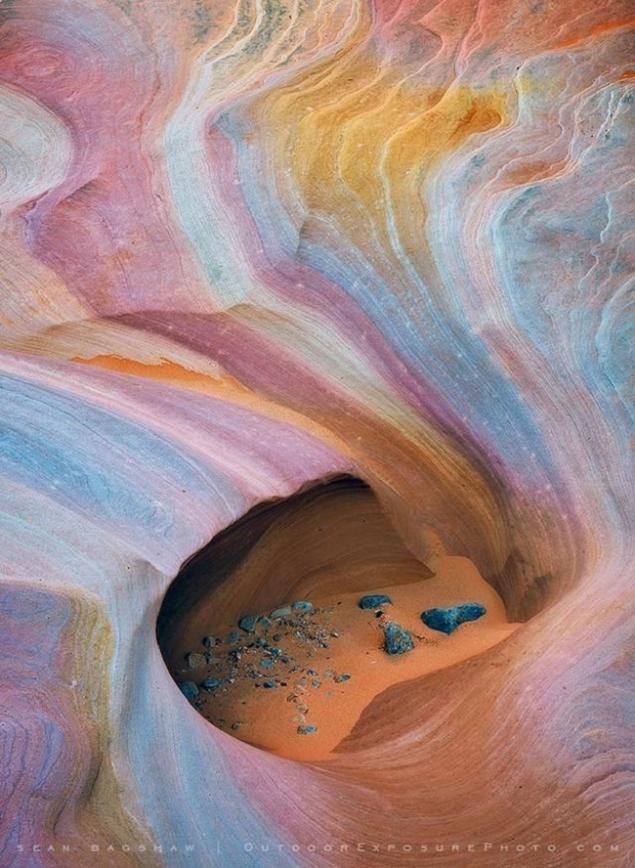 Photo: 500px

Spotted Lake, Osoyoos, British Columbia, Canada
The so-called Spotted Lake. This unusual body of water - a storehouse of various minerals, thanks to which there are stains. This happens in the summer, when most of the water evaporates. That's got such reasonably interesting spots of different colors. And that's not all: in the traditions of local residents of lake water have healing properties.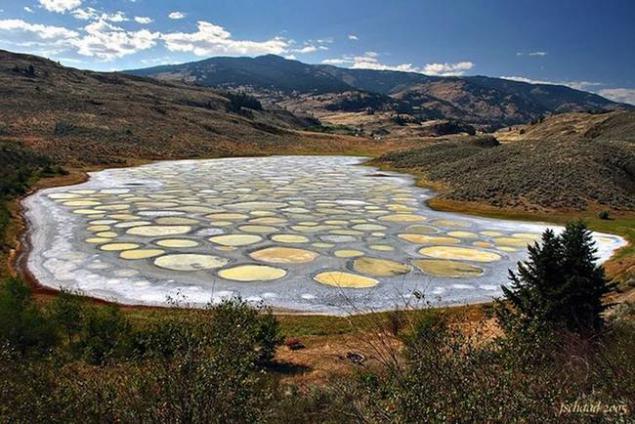 Photo: PBase

Lake Baikal, Siberia, Russia
This wonderful color ice you have not seen! Ice on Lake Baikal is so tight, it is easy to support the weight of both pedestrians and snowmobiles. And stomp on such ice is not terrible!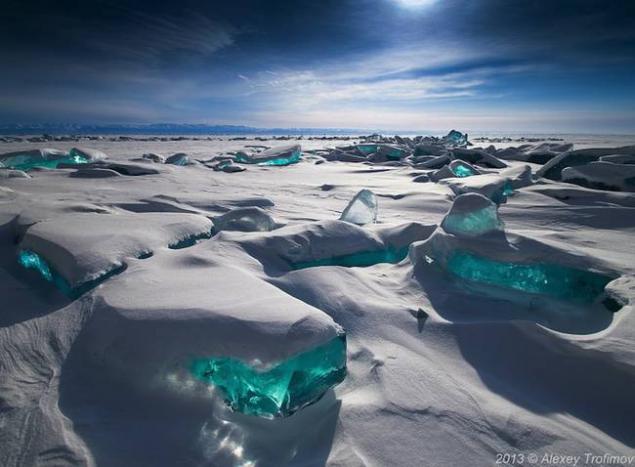 Photo: 500px

Stone Wave, Vermilion Cliffs National Forest, Arizona, USA
The path to this notorious rock formation - one of the toughest. Nature once again tried their best - and we can enjoy the beauty of the creation.




Photo: Simon Byrne Photography

Fly Geyser, Nevada, USA
A small geothermal geyser, which in 1964 came by chance during drilling. Someone is clearly overdone. But, nevertheless, a good thing that it happened. Otherwise, we're not able to see this.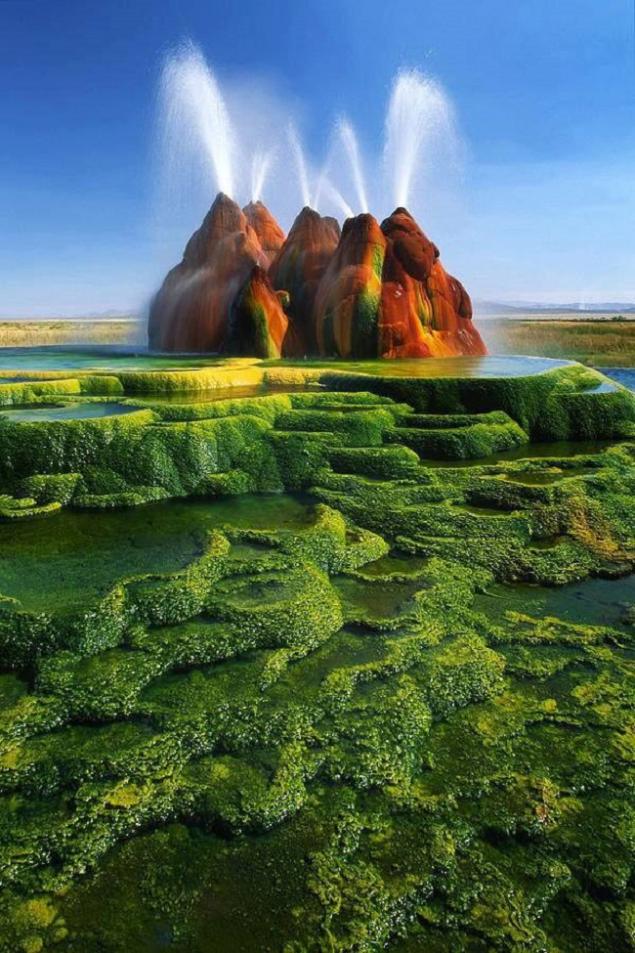 Photo: Red Bubble

Beach Alentejo, Portugal
If these photos do not encourage your desire to explore our world, I really do not know that he could do it. I'm ready to pack my bags and go on a trip!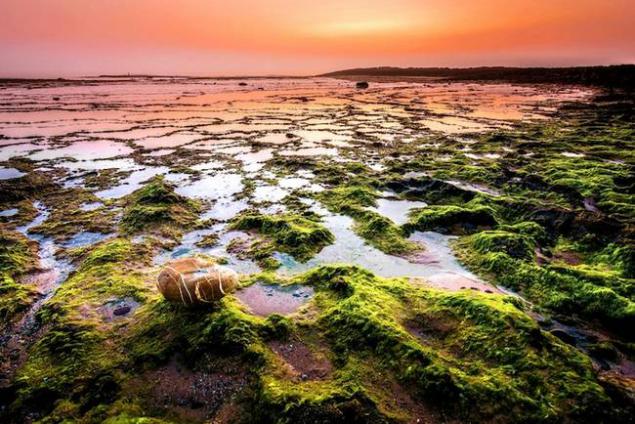 Photo: 500px

If these photos do not encourage your desire to explore our world, I really do not know that he could do it. I'm ready to pack my bags and go on a trip! I liked the pictures? Show them all - let enjoy the amazing beauty of our small, but such a great planet!

via ofigenno ru