This house is perfect not only because of its excellent location in the woods of North Carolina, USA. Nature around - a huge plus, but its main advantage is the incredible design, beauty and functionality. And all this - on an area of ​​78 square meters!
Who would have thought that such a small piece of land, you can create something like this. Here every centimeter of careful attention to detail, and while the room does not look cluttered or cramped. On the contrary, they seemed to inhabit the spirit of the forest, which fills the space of the house with freshness and ease. Incredibly cozy castle-house sinks into the soul at first sight. I would stay there without hesitation!
Outside this small house in North Carolina look like a castle!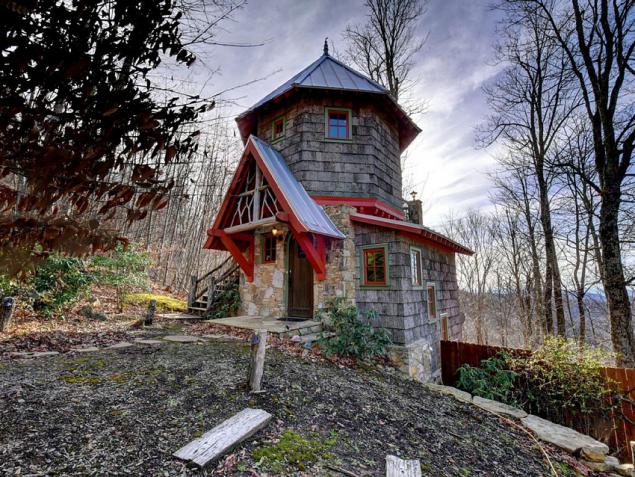 Despite the fact that the floor area of ​​78 square meters. m, it is fully equipped for comfortable living couple and two children.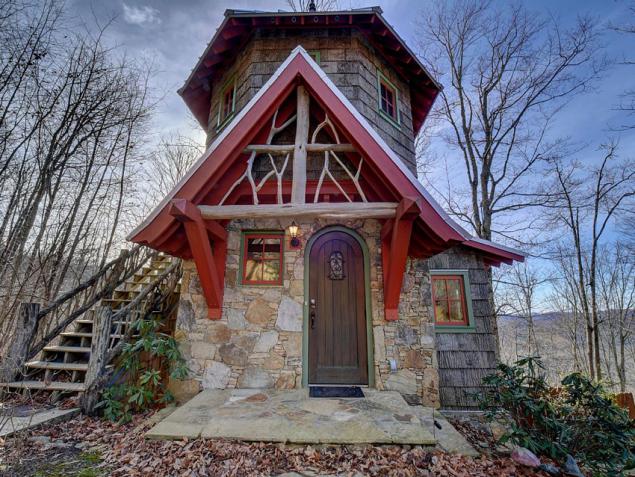 This kind of - just perfect!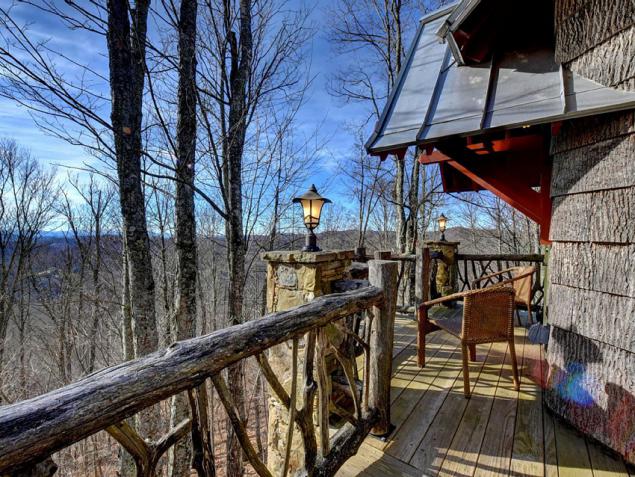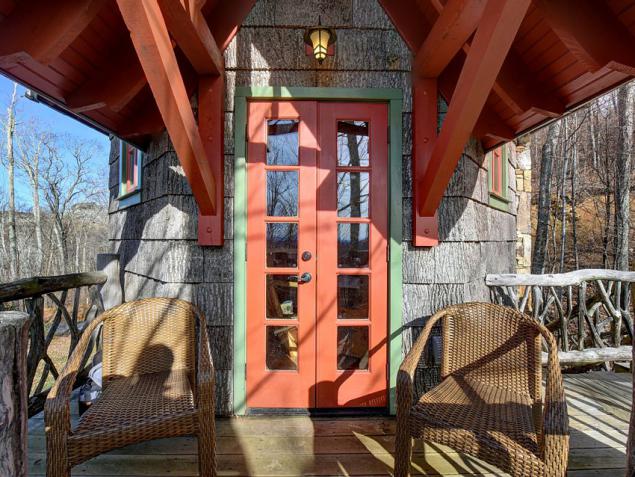 On the ground floor there is a living room with fireplace and kitchen.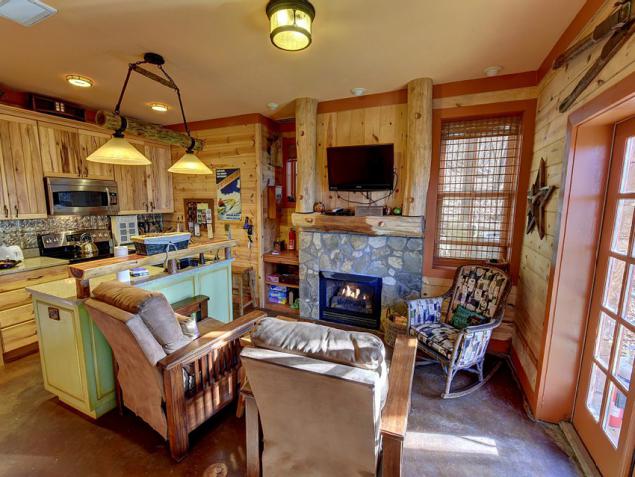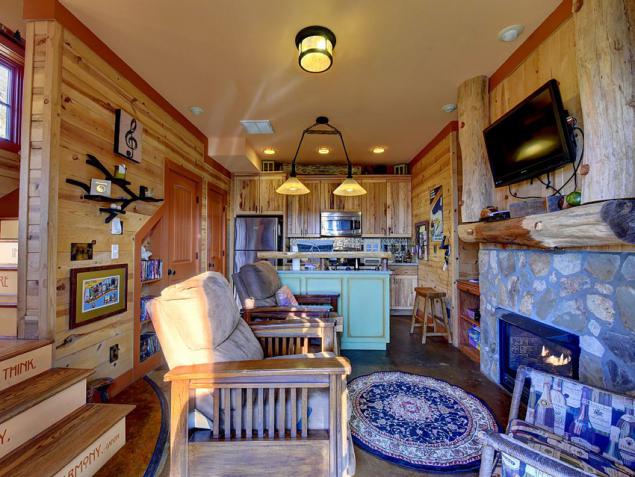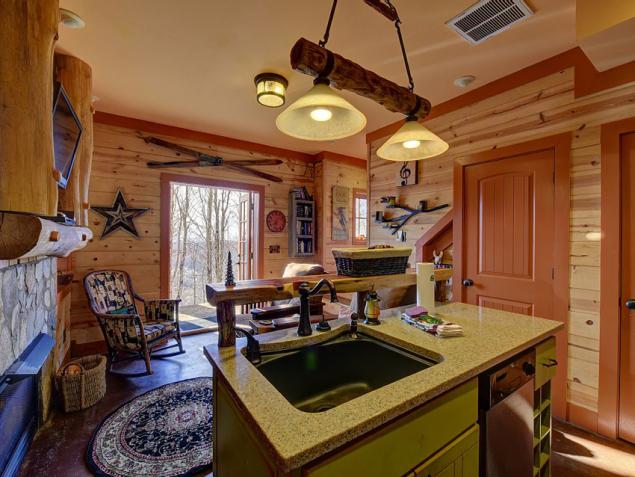 Back leads this unusual staircase on the steps of which are written the words: dream, make friends, be quiet, to enjoy, to recuperate.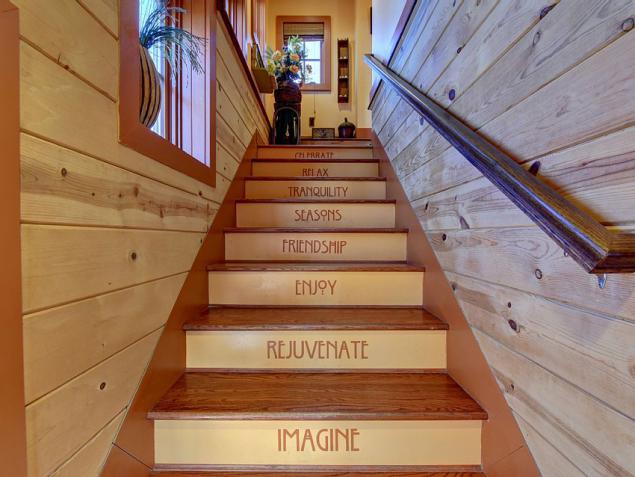 bedroom for adults with wonderful views. On the wall is written: "The most beautiful view - one that I share with you». B>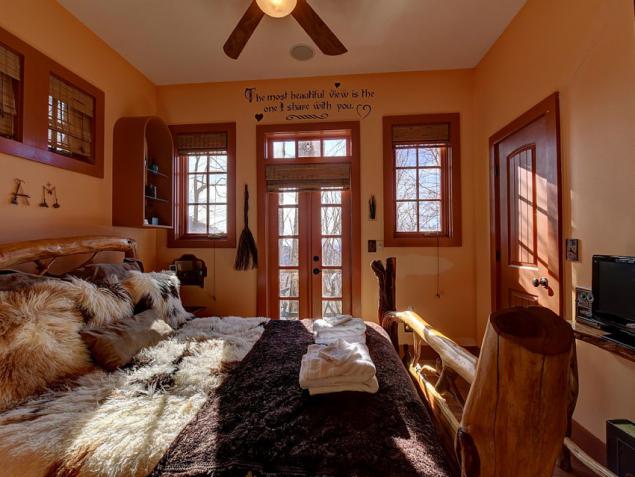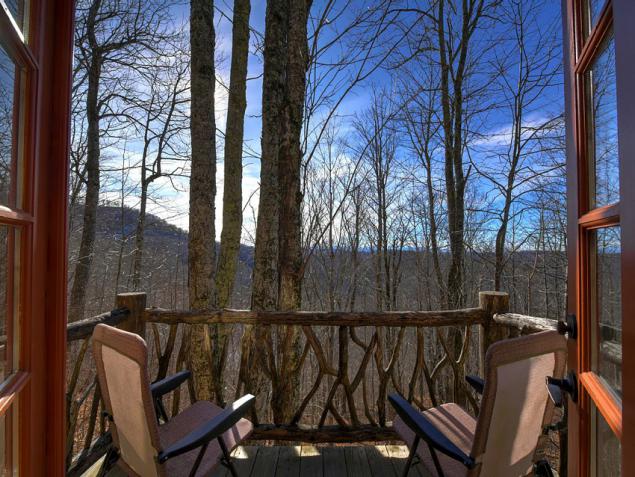 A small corridor between the rooms and the bathroom.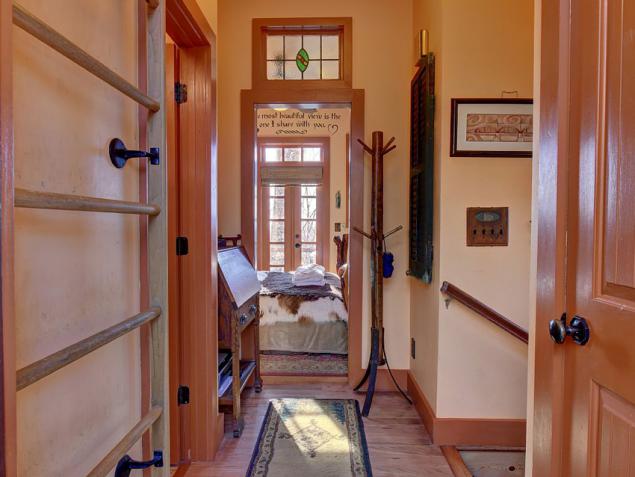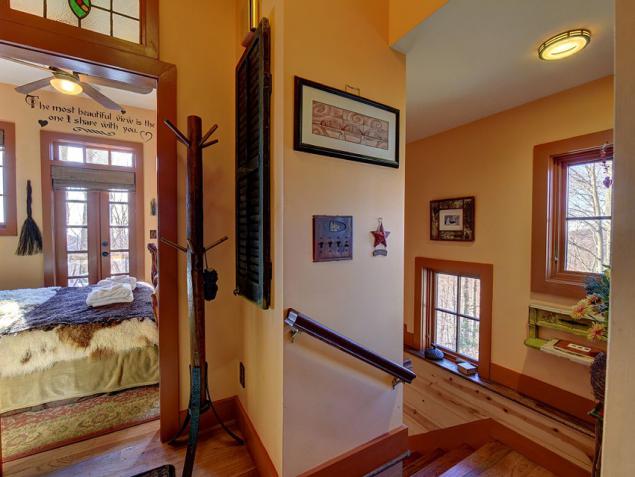 Bathroom with shower.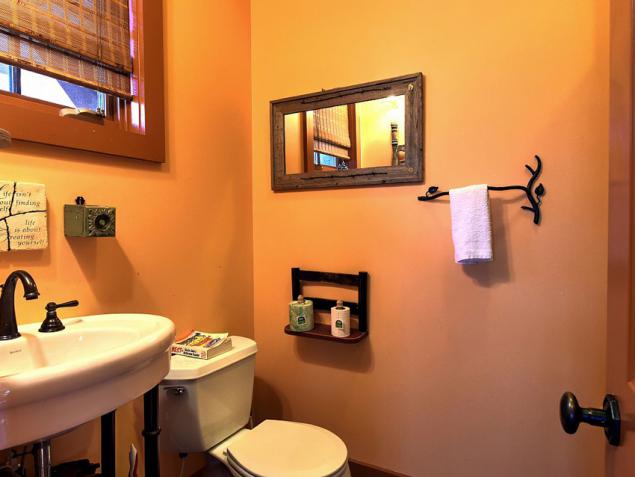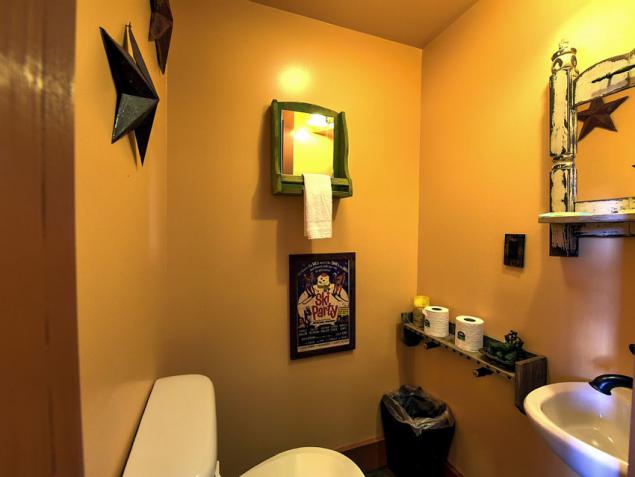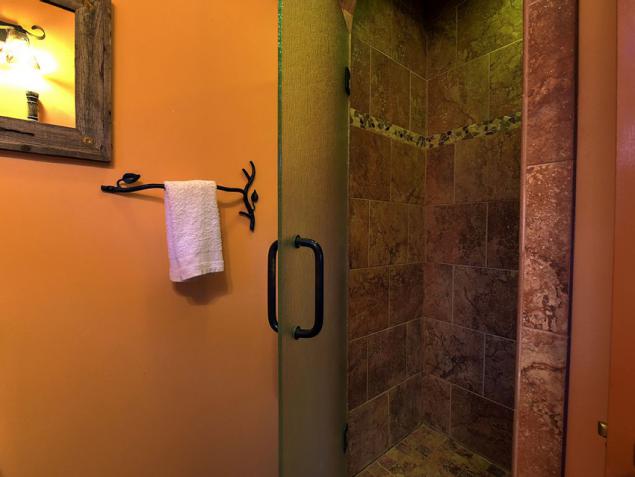 Children's room with wooden bunk beds.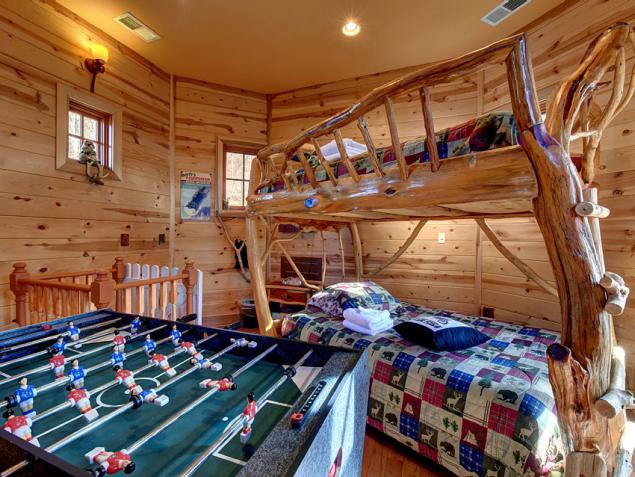 And outside - barbecue and Jacuzzi. What more needs to be happy? B>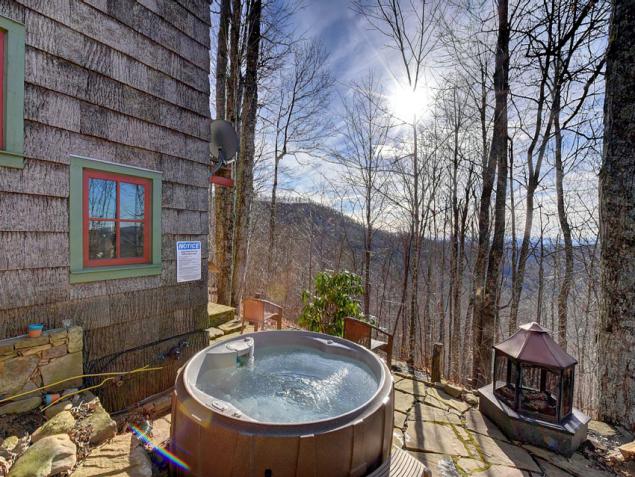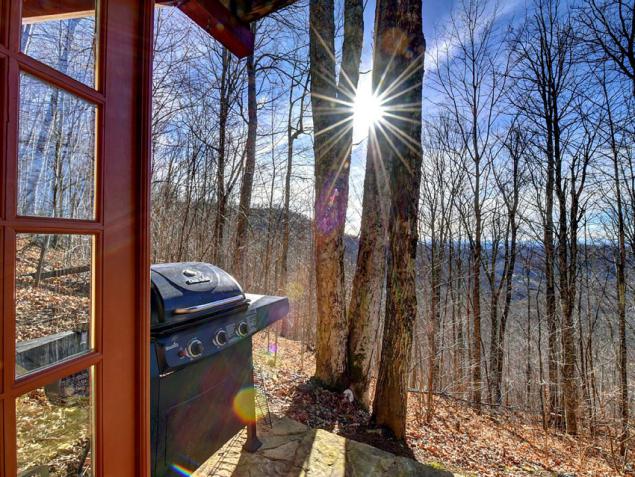 The house - a work of architectural art. Incredible interior and location in paradise make it an ideal place for family holidays. Share this article with your friends! They just love this unusual house!

www.homeaway.com/vacation-rental/p668342vb#summary?&utm_source=LTcom