Diggers - these are people who are engaged in the study of underground utilities. They do not feed bread - let alone for every bomb shelters or basements climb. One of the places that explore diggers are tunnels or abandoned subway station. Today Editorial
Ofigenno.cc offers you feel in the skin and the Digger virtually wander around the deserted subway stations. These locations are closed to ordinary people, but experienced diggers always find some loophole. In general, let poputeshestvuem in various metro stations and learn how to look like the ones that are no longer used ...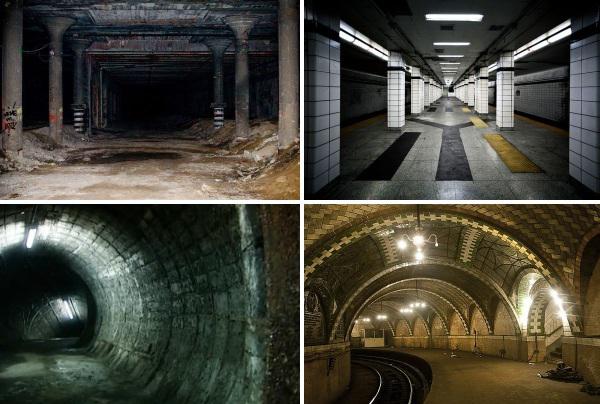 London Underground
It is the oldest subway system in the world. It has about 40 abandoned stations. Eldvich (Aldwych) - one of the most famous. It operated from 1907 to 1994, and during the Second World protect Londoners from bombings ... In the depths of this station hides many labyrinths and passages. Some of them have not been used since the beginning of the platform.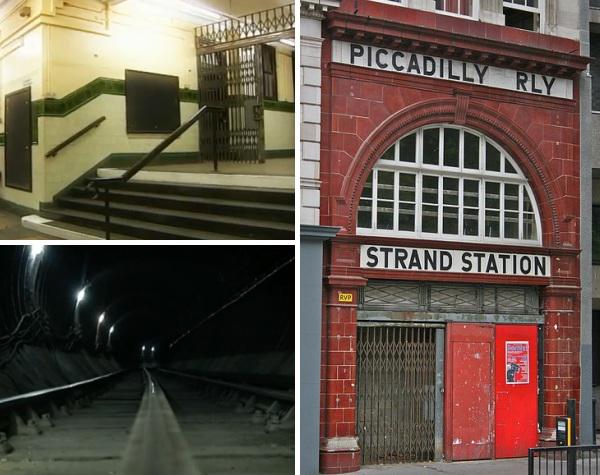 The station is Notting Hill Gate
This station is operating, but it has recently been renovated, leaving open a small lift pass. Here you can see old posters and billboards. This passage was closed for more than 50 years ago, when instead of elevators and escalators installed.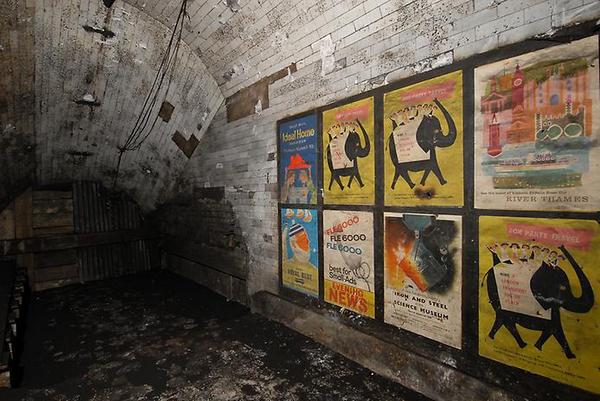 Kingsway
Kingsway Tram Line passes through the underground tunnels. In 1950 this route was closed, since the station froze in time.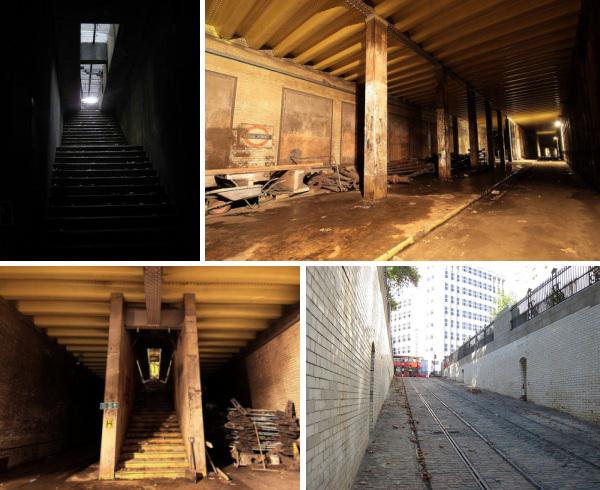 The Paris metro system
Here, too, there are a number of abandoned stations. For example, St. Maarten. After the Paris catacombs, the station occupies the second place in popularity among local diggers.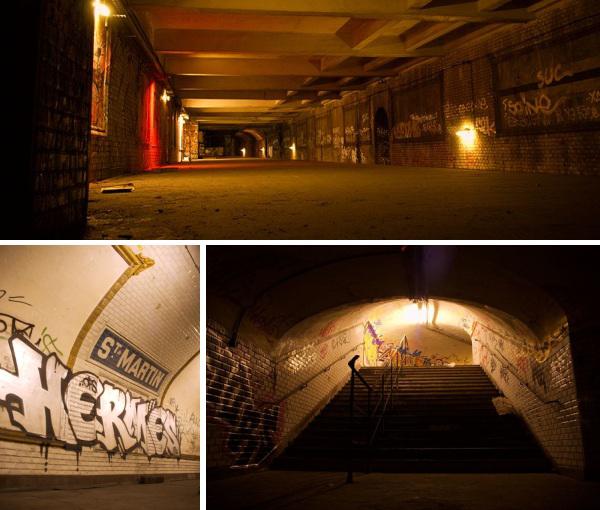 Sometimes the old platform is closed because of the fact that trains are longer. It happened, for example, with the station name by Victor Hugo. But the station Gare du Nord dropped in 1942, but then it was opened to train interns.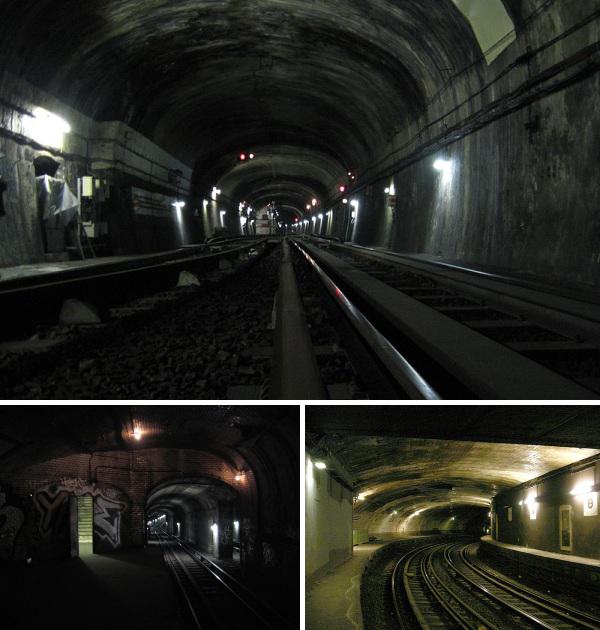 New York, Station City Hall
This station was very big with original arched platform, but it also has played with it a cruel joke. Platform could not extend under the new trains, so in 1945 the station was closed. Now she drives past one of the trains, so you can admire it officially, but very quickly ...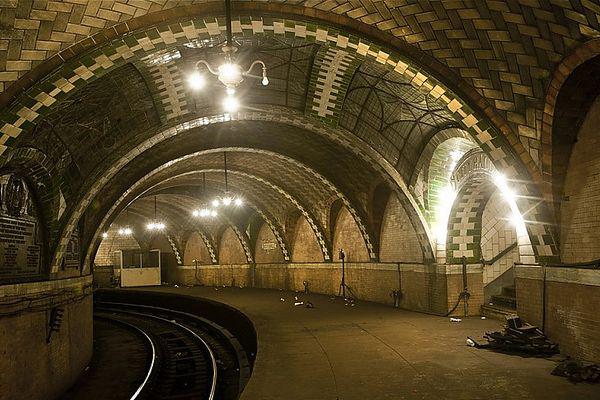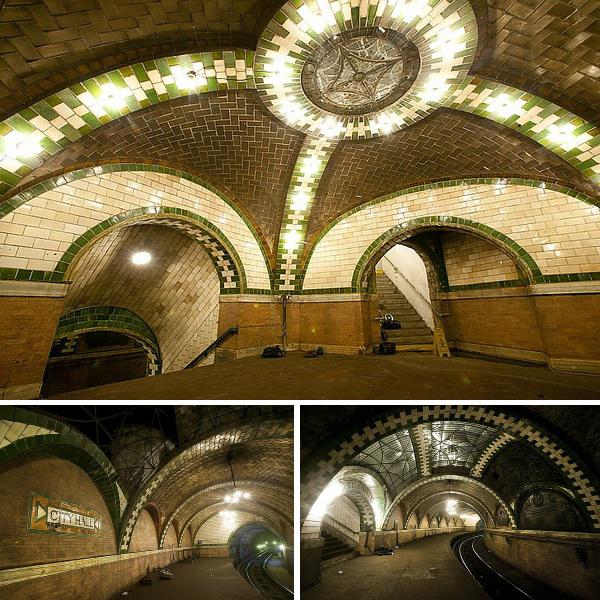 Lower Bay in Toronto
This station is under the influence, and it was used only 6 months. But here periodically shoot a movie, for example, there was a scene from "Johnny Mnemonic».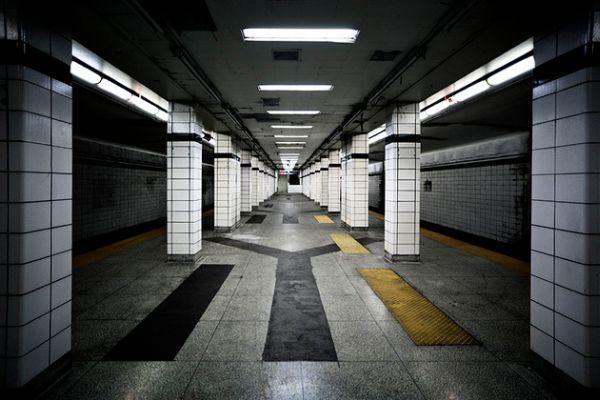 Cincinnati
This is probably one of the few if not the only city in which not only abandoned the station, and the entire metro system. There is only 4 stations, but they never once took passengers. Just local authorities have decided to abandon the project ...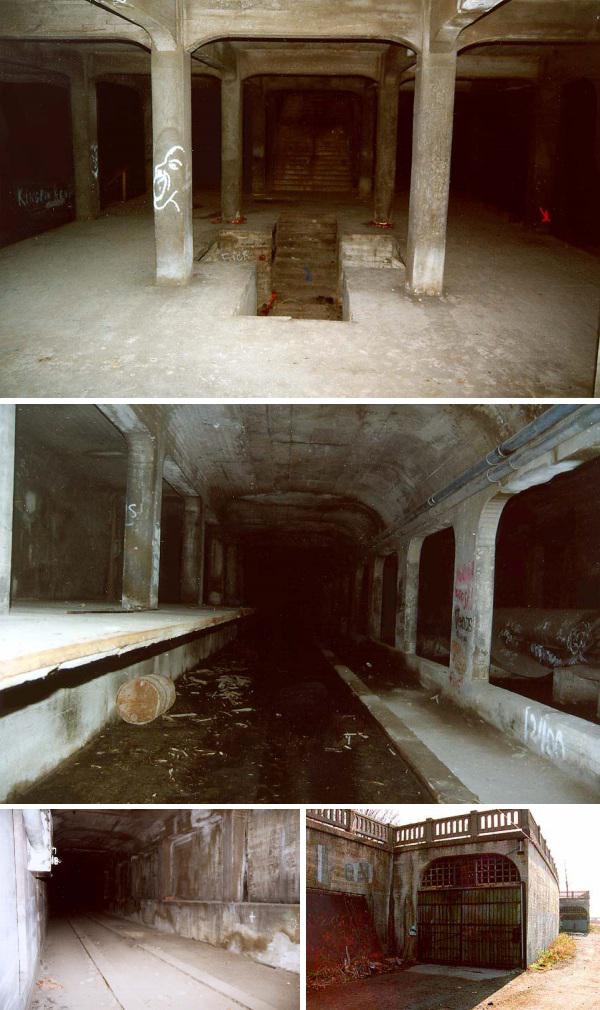 If you liked this collection, or among your friends there are people who are engaged in diggerstvo, you will certainly share with them this stuff!

via ofigenno ru