Remember when you were beside themselves with anger when strict teacher for the summer burdened the whole class kilometer homework? Was it from him at least some benefit? Maybe. But this Italian teacher surpassed all together educators. Cesare Kata school Polo Scolastico Paritario Don Bosco in the seaside town of Fermo in the Adriatic, as a professional, knows that even the most conscientious and diligent students are unlikely to give his summer temptations to perform all day long boring homework.
Nevertheless, the teacher decided to hold these students have three months of summer with maximum benefit. He gave his students the task, consisting of 15 points. And perhaps it is best that the teacher can do for them!
This ingenious homework spread across the World Wide Web, and has collected tens of thousands of positive feedback. That's what a teacher from God!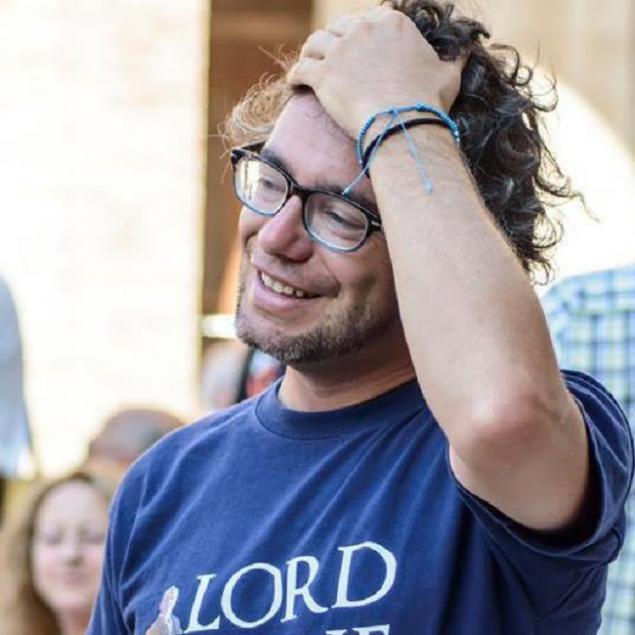 1. Walk in the morning along the coast alone, admire the glare of the sun on the water and think about what makes you happy.
2. Try to use more often new words that we learned this year in live speech. The more you can tell, the more interesting you can think of. And the more you will have thought, the freer you will be.
3. Read. The bigger, the better! Just do not because it is your obligation. Read it, because the summer inspires dreams and adventure, and reading - a kind of flight. Read it because it is the best form of rebellion. For advice, what to read, you can come to me.
4. Avoid anything that is negative in your life and a sense of emptiness (things, situations and people). Seek inspiration and friends who enrich you, who understand and appreciate you for who you are.
5. If you are sad or scared, do not worry. Summer, like any other beautiful thing in life is the opposite direction and can bring the soul into confusion. Lead diary describes his feelings, and in September, if you want, we venerate together.
6. Dance as if nobody sees you, and do not hesitate anything. Everywhere, anywhere: even on the dance floor, at least in my room alone. Summer - a dance, and foolish not to take part in it.
7. At least once during the holidays descend sunrise. Stand quietly and breathe deeply. Close your eyes and feel the gratitude.
8. Get plenty do sports.
9. If you meet someone who you liked, say it to her or him so beautifully and convincingly as you can. Do not be afraid to be misunderstood. If nothing happens - it means not destiny, and if you understand and reciprocate, the summer 2015 you spend together, and it will be a golden time. In case of failure to return the item № 8.
10. Re-read summaries of our lessons: compare everything about what we read, so what's going on in your life.
11. Be as happy as sunlight, and the same free and indomitable as the sea.
12. Please do not swear to anyone. Be polite and kind.
13. See good movies with deep emotional dialogue (if you can, in English), at the same time to improve my English and develop the ability to feel and dream. Suppose that a movie does not end for you, along with the closing credits, living it again and again, to include it in the experience this summer.
14. Summer - it's magic. The sparkling sunshine in the morning and hot summer nights dream about what can and should be life. Do everything you can to never give up on the way to a dream.
15. Be a good girl.
They say doctors and teachers - this is the most noble profession. If doctors take care of the human body, the teachers - for the soul. Cesare Kata proves that the teacher - is not a profession, but a real vocation. Teacher - a progressive and creative person, on which the most important - education of the younger generation, that is our future. We have no teachers ... Share this cool homework with your friends.
www.facebook.com/cesare.cata