I do not have time to cool down after the murder of public pride National Park in Zimbabwe - lion Cecil as animal welfare advocates shudder from the arrival of new cynical hunting exotic animals.
In defense of the dentist Walter Palmer, who is accused of illegal hunting of lions got an accountant at the University of Idaho, Sabrina Korgatelli. This woman is known for her provocative pictures on the background killed it rare animals. Most recently, she was shocked netizens, put in your account number of photos on the background of a giraffe killed by a boastful signature:
«I'll shoot a giraffe! Such an amazing animal! I'm happy! » I> Before that Sabrina regularly shared photos where she poses next to other exotic animals: warthog, crocodile, antelope Impala ...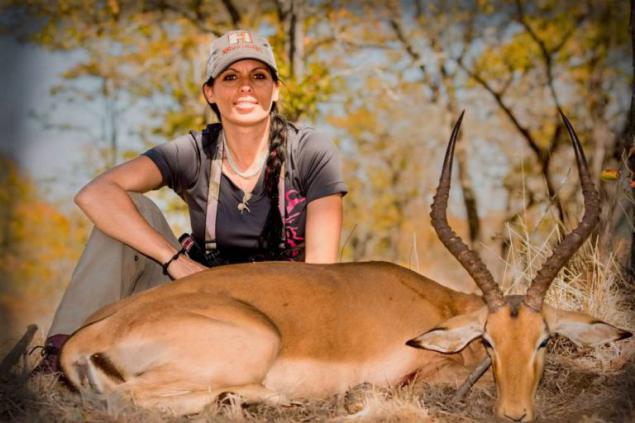 According to Sabrina, in the hunt for exotic animals is no shame. She says that although hunters kill animals, but treat them with respect. And his hunt giraffe justify the fact that the animal was shot old. He adds that in fact, giraffes - this is a very dangerous animals, which can seriously injure a person.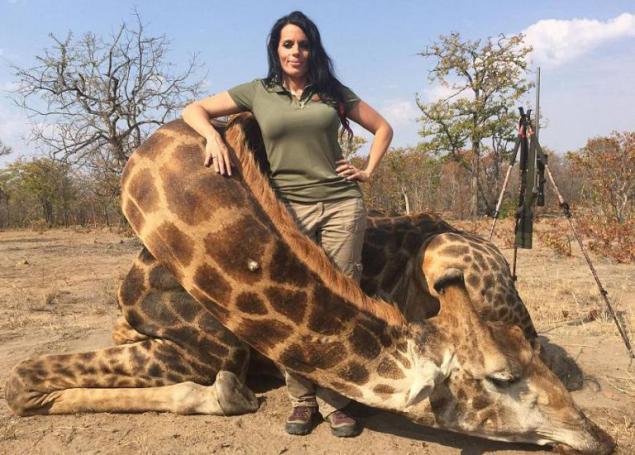 Perhaps these words Sabrina tries to convince herself that not only kill animals for fun, but also makes the service of humanity. And without these brave hunters, as it, the human race would have long been enslaved by giraffes.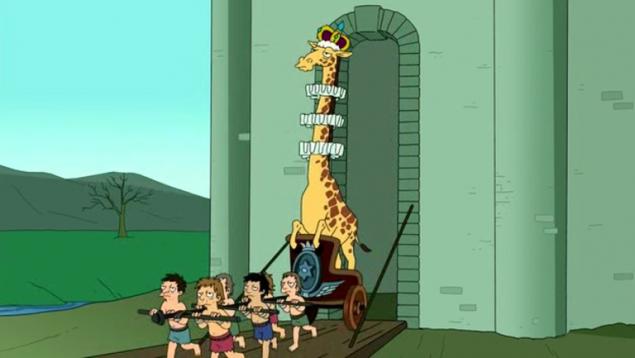 However, most people do not share the view of Sabrina Korgatelli. According to Ashley Byrne, who represents the organization "People for the Ethical Treatment of Animals", like hunters kill exotic animals just for the sake of such a barbaric way to boost their self-esteem. After all, there's nothing like a safari courageous and heroic.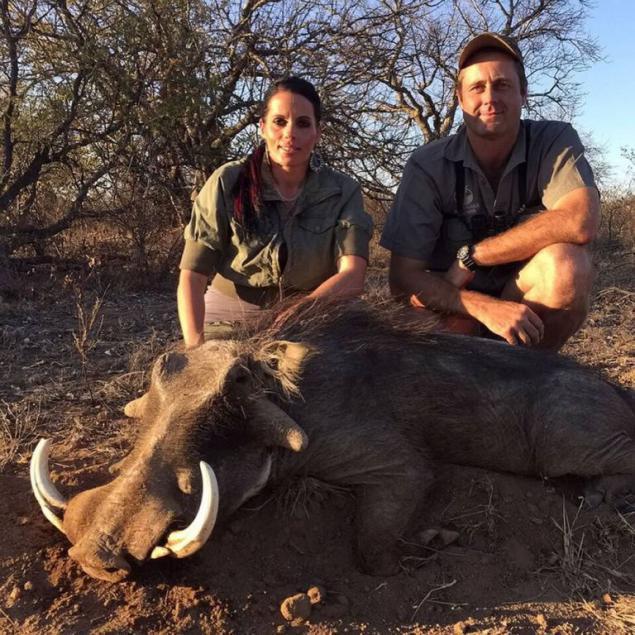 Tourists pay local guides tens of thousands of dollars just for the sake of following a hunting decorate their homes in parts of animal bodies.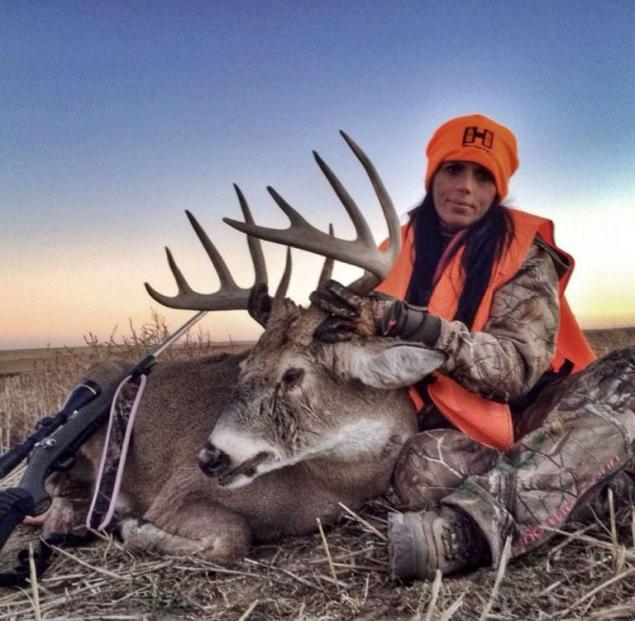 After killing the lion Cecil, the government of Zimbabwe has banned the hunting of lions, leopards and elephants. However, the hunt for a variety of other exotic animals is legal. For example, in Namibia, Zimbabwe and South Africa for hosting the exotic hunting will have to part with a sum equivalent to 15 thousand euros.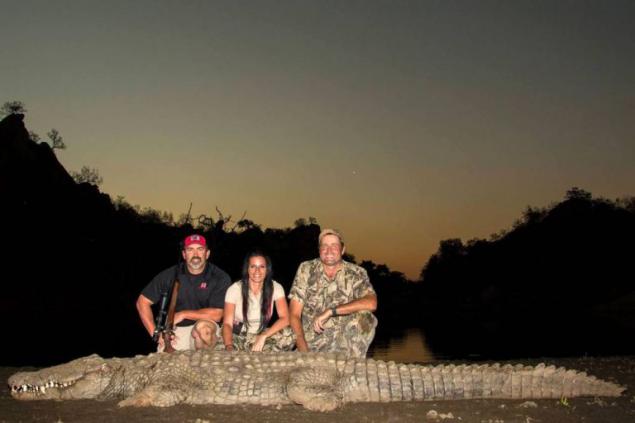 Violent protests against Sabrina Korgatelli gives hope that sooner or later, like hunting for rare animals would be banned, and people will learn to prove their strength and masculinity in other ways. Share this post with your friends, because more people will take care of the environment, the easier it will be to save our planet for future generations.

via ofigenno ru