Robert Wadlow was born February 22, 1918 in the city of Alton, Illinois, and was perfectly healthy boy. But in the age of 8 years, he has outgrown his father, and for 13 years its growth was more than two meters.
Having passed the mark of 2, 55 m, Robert received the title of the tallest man on the planet.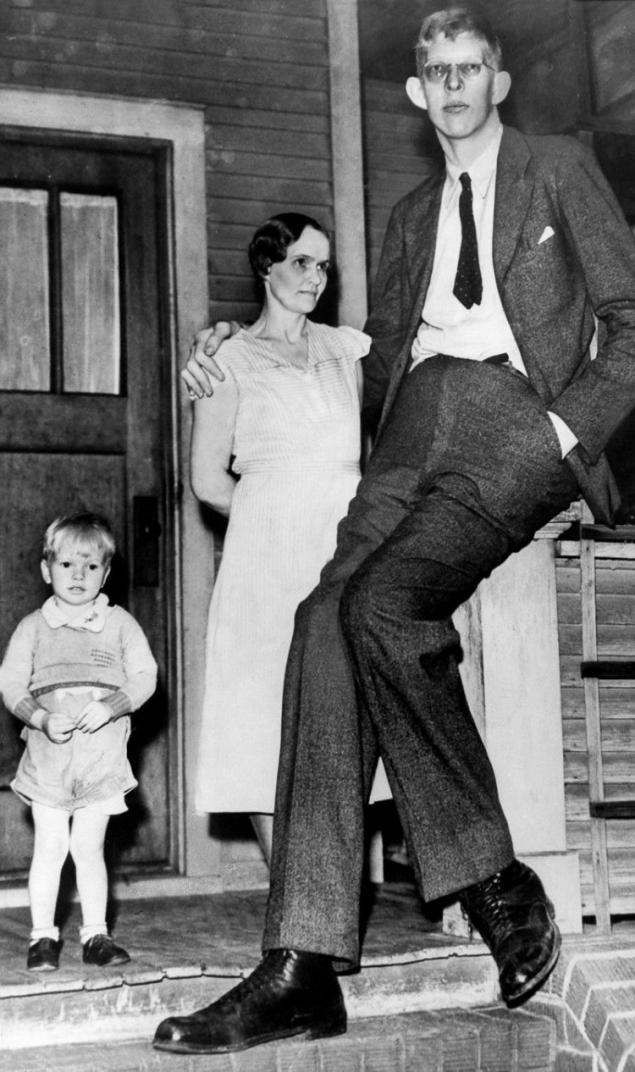 The good-natured and well-mannered man suffered from weakness in the limbs, because of what he was soon needed a cane and crutches to walk.
In 1940, he rubbed his leg with his crutch, resulting in inflammation and blood poisoning. The boy died at the age of 22 years. Its growth was 2, 72 meters.