Internet Catapult: Google automates kite balloons Internet Project Loon Bashny.Net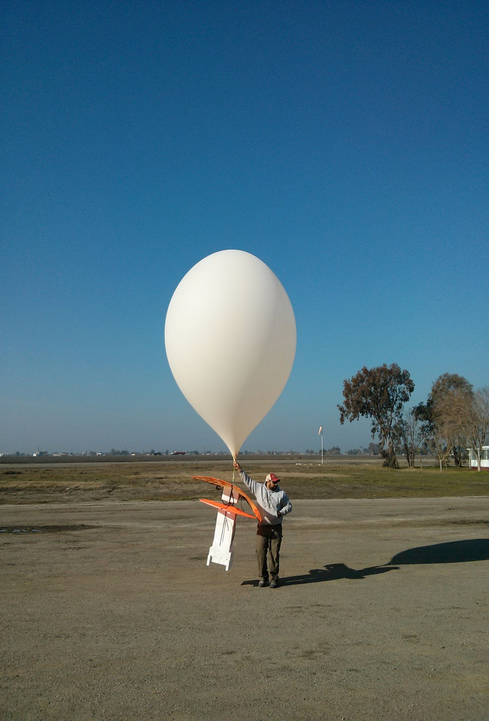 Internet-ball / Google i>

Late last week, Mike Cassidy, Google's vice president and project manager Project Loon, поделился with Bloomberg news about the project. His team built a special system to run balls Autolauncher and learn how to build a network of transmitters, increasing the minimum required distance to the nearest point of land distribution in the Internet times.

Project Project Loon from Google aims to provide Internet access to the sparsely populated, inaccessible, or poor areas of the planet. The idea is to launch the repeaters on balloons such as those used in weather balloons. The project was conceived back in 2011.

In 2013, the first launch the balls. Then, in the early stages of the project were able to keep the balls in the air no more than 5 days, and to run every ball required a dozen employees.

In 2014 the project was successfully continue . Balloons learned to stay in the air for quite a long time without damage, despite the impact of the aggressive environment of the upper layers of the atmosphere. The most successful from this point of view, the ball under the code name "Marathon" in the air lasted 134 days.

In May 2015 the system was ready to launch balls Autolauncher (Avtozapuskatel), which the company affectionately nicknamed the "Birdcage" due to the fact that different models of balls get nicknames names of birds. The team has been a model Falcon and quiscalus, and the latter is called the New Zealand owl.

With Avtozapuskatelya only four people can run one ball every 15 minutes. Wind curtains "cells" can do so in the presence of wind speeds up to 24 km / h. Without this device it was possible to run just one ball every 45 minutes, and the wind speed was limited to 9 km / h.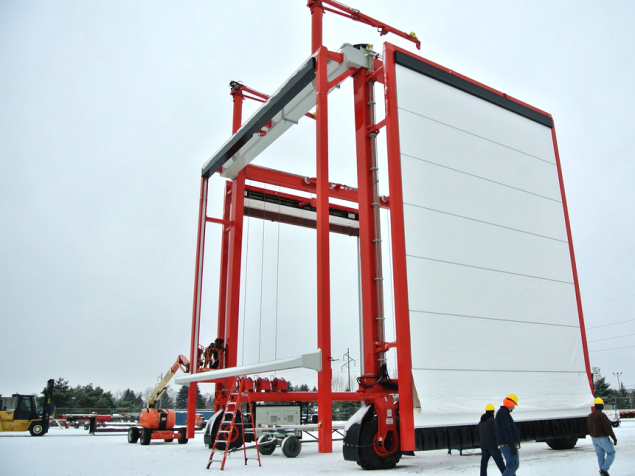 The Birdcage / Google i>

As explained by Cassidy, high speed and reliable launch the balls needed for the successful operation of the project - in the air must be a large number of transponders to be able to cover the territory of a decent reliable Internet connection.

Another indisputable achievements of the team was the opportunity to build a coherent network of repeaters, which will increase the minimum distance to the nearest fixed access points. Previously, it was necessary to move away the ball no more than 80 kilometers from the land of Internet connection.

Now repeaters can transmit to each other, and it lets you access the Internet through a network of air at distances of 400 to 800 km from the nearest stationary repeater. With this approach, all eight points of land will be enough to cover the whole territory of the West Africa.

Cassidy says that the most difficult thing was to find ways to direct balls at each other, while the wind chasing them through the upper layers of the atmosphere, where temperatures reach -50 degrees Celsius. At such temperatures, metal joints and motors begin to behave very badly.

So far, in the places where the tests were carried out - in Australia, Chile, New Zealand, Brazil, etc. - it receives only provide fragmented Internet access. The team will continue to constantly test its air Internet, improve its characteristics and to the end of 2016 the project to expand its presence in Africa, Latin America and Southeast Asia.

In addition to Google, the idea of ​​affordable and ubiquitous Internet connection develops Elon Musk, planning to launch 700 satellites into orbit. But Facebook wants to solve this problem by launching unmanned aerial vehicles, solar-powered. In late March, the company провела successful tests its drone over the territory of the United Kingdom.



Source: geektimes.ru/post/251310/
Tags
See also
New and interesting
New and interesting