Once a resident of Albion Dave Moult decided to go on a trip to Scotland, but he did not have a caravan. Dave decided to construct his own. In total, the master did have 6 drop-shaped trailers (teardrop trailer). The last of them in the style of "steampunk» (steampunk).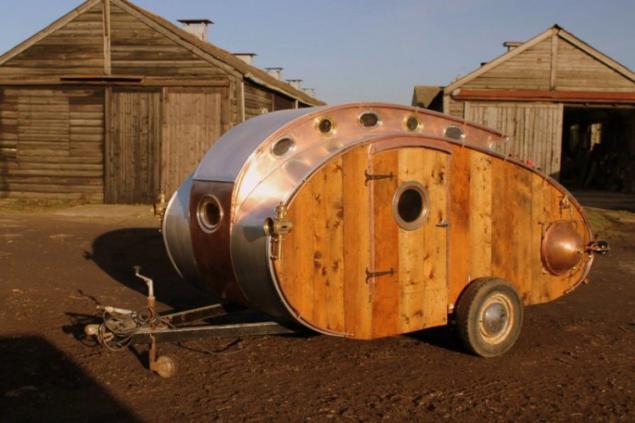 To create such an original design inspired by the trailer constructor industrial steam equipment of the 19th century. The classic combination of metal, wood and leather is always considered a trend.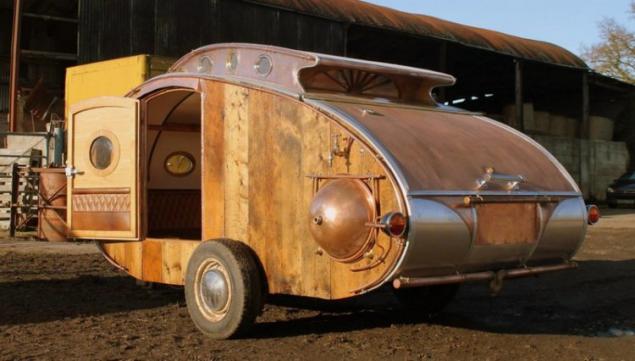 Materials for the trailer were partly purchased on the Internet portal eBay. For example, all leather items in the teardrop trailer made from old sofas, bought Dave just 22 pounds sterling. The chandelier is made from the coffee zavarnik in combination with copper pipes. A book of the shelves, are nothing like the original wallpaper, glued to the inner surface of the trailer.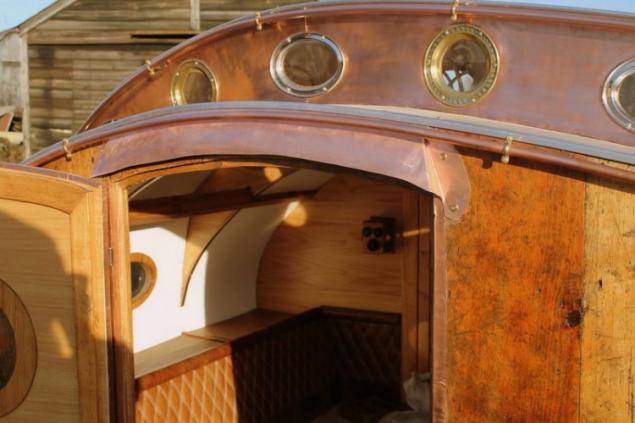 Behind the trailer in a niche with opening hatch is equipped with a small place for cooking. Side built hinged shell, which is the pride and loved vintage item master.