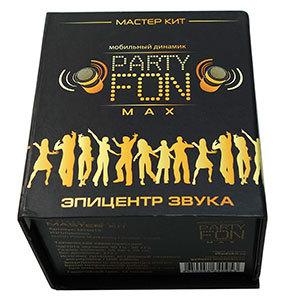 A few years ago I saw Habré first mention vibration speaker. Topic, a link to that after so many years I can not find, I was very excited, because new technology sound was very interesting. In a nutshell, vibration speaker transmits vibrations to any surface, making it a great all-in speaker. This allows one to qualitatively reproduce bass and mid-range frequencies, in contrast to conventional miniature speakers. Although I do not consider myself to audiophiles, I've always been interested in audio system and everything connected with it (
proof
). And then, finally, came the same day that one of the devices of this class was in my hands. The company "Dadzhet" provided for testing vibration speaker
Party Fon MAX
for a review of its corporate blog.
So let's start! High-quality box with a nice design, not ashamed to donate, and once again show its close-up: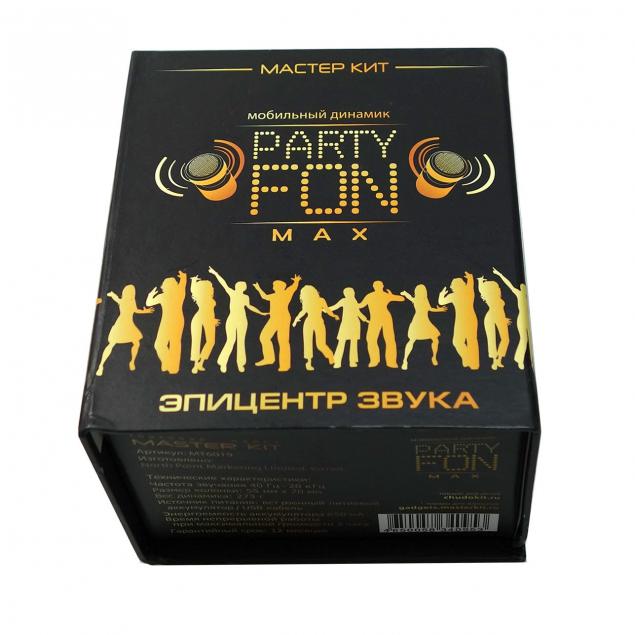 Very fast Unboxing:
The same as text.
Inside the form of expanded polyethylene foam which I prefer, because it does not creak (on these exciting, touches the soul sounds) and does not crumble. It neatly packaged device and accessories.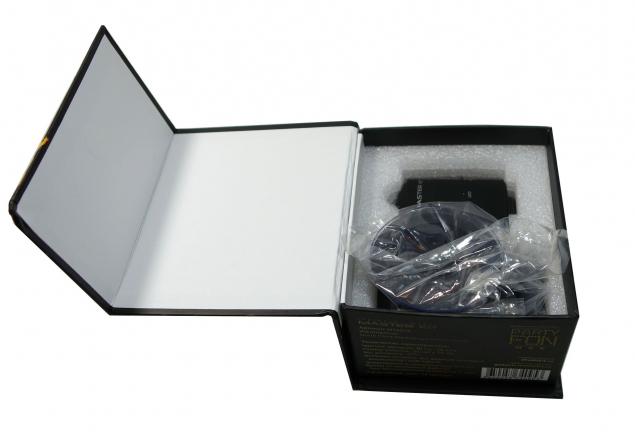 Included:
cable - to plug the device mini-USB, on the other end of the USB charging and a mini-jack to connect to the playback device
sucker for fixing the glass
mount on the door or computer desk
own mobile vibration speaker ...
 


... Party Fon MAX




Virtue in his hands and tell them about the controls:



Bottom - silicone gasket, locked protective plastic film that needs to be stick when moving or installing a mount for the door or table, and the suction cup on the window.

The device can be connected to the power play with a cable or bluetooth. Moreover, it can function as hands-free. It is equipped with a microphone, and jog, with which you can switch tracks and control the volume, also allows you to accept an incoming call.



Connecting via bluetooth works equally well with my desktop PC and smartphone Sony Xperia Z Ultra. As a handsfree device is quite wealthy, a man whom I did a test call, said he heard me well. Also pleased that the manager successfully jog switches music tracks from a mobile application Vkontakte. Although rather, it is a merit of the application, because the key switch tracks have long been present on bluetooth headsets.

However, it's all the lyrics. The most exciting question you probably: "Like the sound ?!»
This worried me in the first place, and of course, I was running around the apartment, putting the speaker to everything nothing popodya.



Window? - Not bad
Refrigerator? - Mmm. unusually
Wooden computer desk? - Very!


? - Very cool! Although it is quite small


? - Stunning!
 But seriously, the result is very different surfaces depends on the selected track. Listen to yourself as an example track Britney Spears - «Piece Of Me»



Of course, the video sound is a bit distorted, but overall a good illustration. The volume level is very decent.

It seems to me a good idea to attach a special attachment to the computer table below. Then it would seem that the sound is coming from the table at the time, as a proper sound system in general is not seen.
In fixing vibration speaker simply screwed ...



... As well as a suction cup for window glass



P.S.

I brought this speaker to the office and showed colleagues.
Took place to be wow-effect - no one had to live vibrodinamik not seen, although many have heard about this technology.
On wooden partitions "working cubes" and wooden tables it sounded very good. So the question is to find the audio a Christmas party in the office disappeared.

At a price of about 4000 rubles and is a good purchase and a great gift.

By the way, ... ... have you ever heard vibrodinamik in?