In fact, on the girls wearing dance shoes, it follows that, most likely, they are preparing for some kind of representation. The photo was taken in 1938 in Hollywood, California, USA.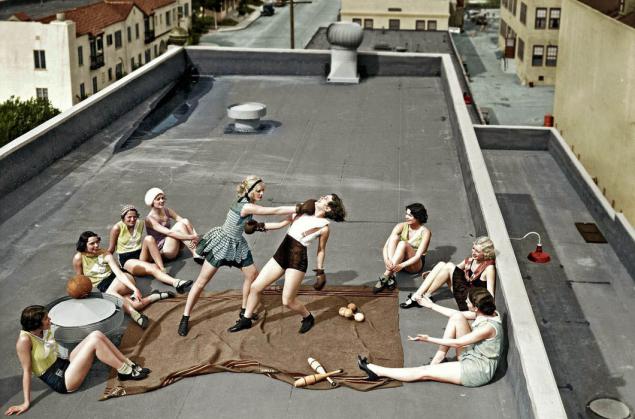 Ecuador. Swings in Baños with views of the volcanic eruption of Tungurahua. The eruption began on February 1, 2014. Just a few minutes after the photographer took this picture, the evacuation.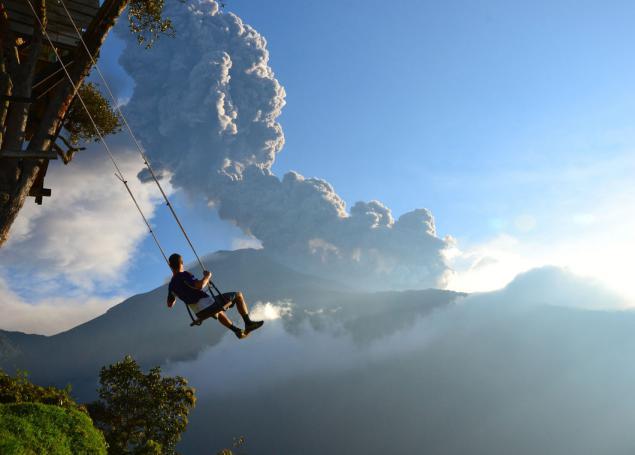 Surfer Trent Sherburne and a flock of dolphins off the coast of Kalbarri, Western Australia. Matthew Hatton photographed Trent, when a surfer was completely ousting the background dolphin racing with him to race. In the end, the race was won dolphin. The picture shows Matt captured incredibly rare thing: a dolphin jumping out of the water, sharing a wave with a surfer. It is known that these intelligent animals often swim close to the people, but with surfers compete rare, and even when that happens, most of the time remain under water. Matt added: "This is a truly unique frame. I was lucky that I was in the right place at the right time and with respect to the dolphin, and surfers. Trent found himself in the picture and said that this happens not every day - you and the dolphin face to face! »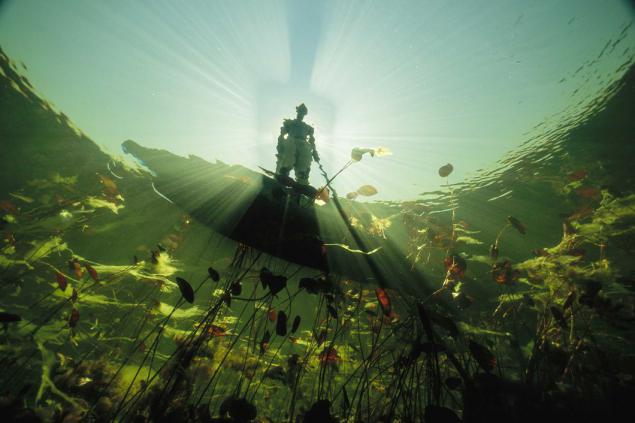 Scientist in thermal suit collects lava on the volcano Etna, which is located on the east coast of Sicily.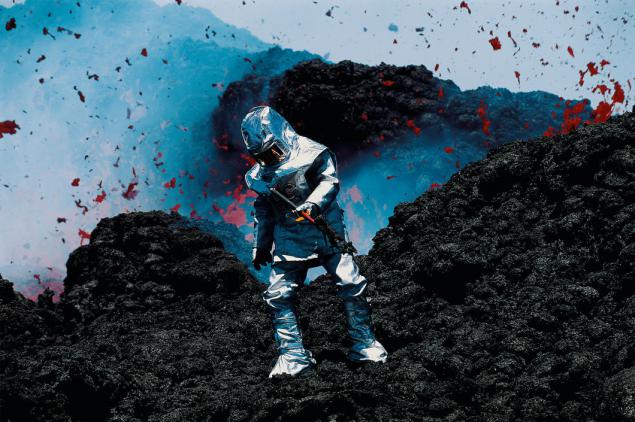 Boy collects eggs shellfish at low tide on the island Bilang-Bilangan, Philippines.