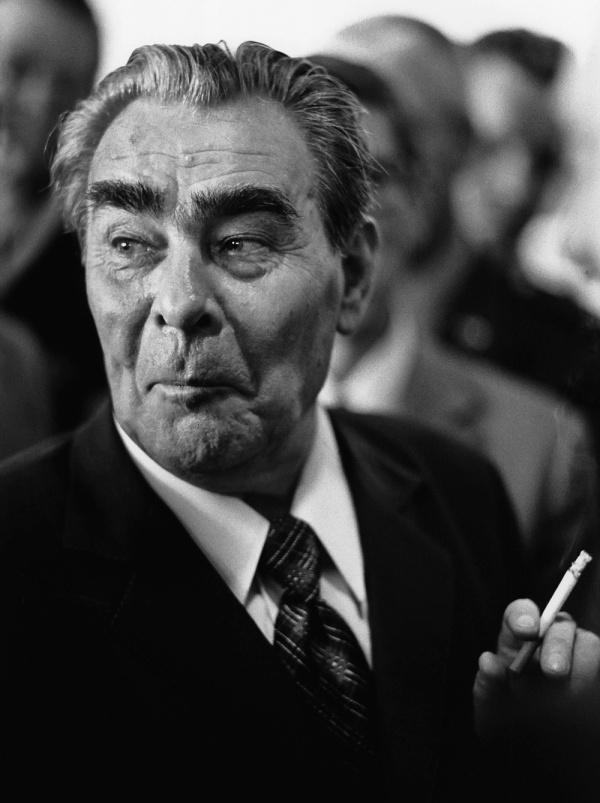 Leonid Brezhnev led the Soviet Union during the long 18 years. On it is written a lot of articles, books, and some films. Interest are not only biographical data and activities as a politician, but also his personal life, his preferences and tastes ...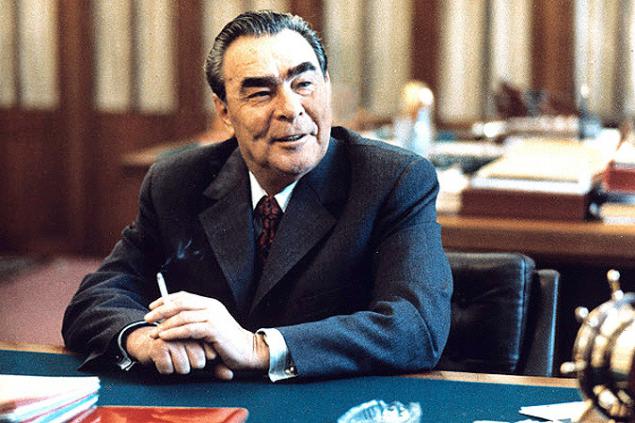 Those who knew Brezhnev noted that, by becoming the leader of the Soviet Union, his tastes have changed a little. And it is not strange, because now he had a high position and great opportunities. Yet he was a simple man by nature. He is not particularly interested in literature, theater and music, but he had his favorite performers - Lyudmila Zykina, Alla Pugacheva, Iosif Kobzon. In addition, he was very fond of movies.
At his country house has been a cinema, where he loved to browse the different films. He watched documentaries (mostly about nature), and the favorite feature film was the film "Seventeen Moments of Spring", which he was looking very often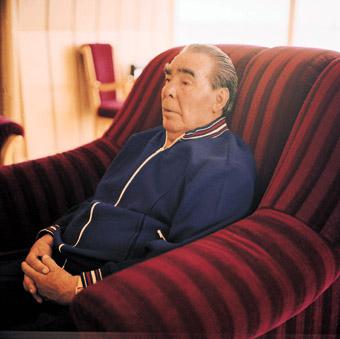 And note that the Secretary General was very sentimental. Everyone knows about his famous kisses and that, watching a movie or listening to a song, he would cry.
So, when watching the movie "Belarusian Station", which would not allow the screens due to the negative display of the Moscow police, Brezhnev wept. Tears caused a moment in which fellow soldiers sing a song about the commando battalion. After this film allowed on the wide screen, and the song was played at all concerts, attended by Leonid Brezhnev.
In Leonid Brezhnev was a clear timetable. At eleven o'clock he was asleep, and woke up not later than nine.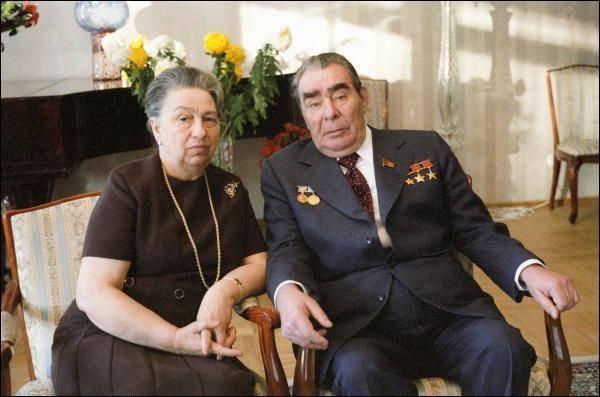 Those who have long known Brezhnev, often recall that it was the wife of Brezhnev tried to somehow addicted to its luxury. She wanted to dress up and even started a special sale for gifts that were given to her husband. Yet Brezhnev remained fairly simple man.
His cottage, which at one time there were a lot of gossip about her luxurious, was actually quite simple. Only pool which Leonid Ilyich liked to swim in the morning, sets it apart from the rest.
Else in the house was a pool, and close to home - a tennis court, but no pool or tennis chief did not play. In comparison with other party leaders dachas, his country house has been very modest.
Secretary General had a great love for cars and awards. He often liked to drive at breakneck speed. While his health allowed, he always sat behind the wheel.
Secretary of State Kissinger recalls, that was in 1973 with a visit to the USSR, Brezhnev and he demonstrated his ability to drive. He sat in the car Kissinger, Nixon donated (Black "Cadillac") and drove at high speed on rural roads.
By the end of life Brezhnev had 10 cars, and they were all gifts heads of different states.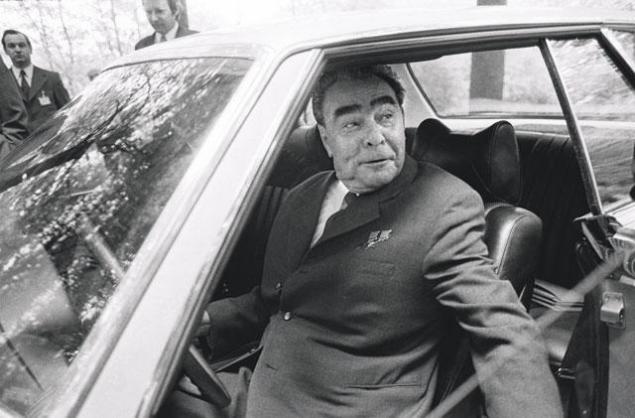 The exploits of the war Brezhnev go whole legend. Despite the fact that the Secretary General did not take part in important battles in the book written by his referents, Leonid Ilyich hocks as a great strategist who made a huge contribution to the victory.
No less interesting is his fondness for awards and medals. He was of more than 200. He was awarded the Order of Lenin, the Order of the Patriotic War 1st degree, 4 times he was awarded the title Hero of the Soviet Union and the rank of Marshal of the USSR. The most resonant was the presentation of Brezhnev Order "Victory", which were awarded to the Secretary General of 16 people, including Stalin, Zhukov, Rokossovsky, Dwight Eisenhower, Tito and other great men.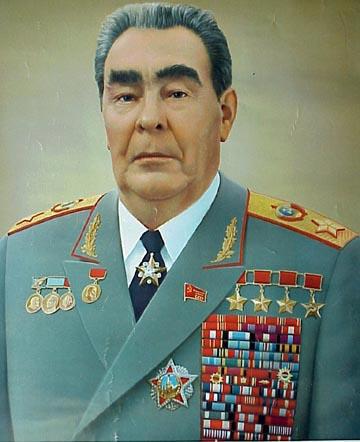 The award was very valuable and rare, the order was made in the same way as the rest of 1945 and the same master. After the death of his daughter Galina Brezhnev tried to take the order of the country, but was stopped at the airport.
In 1989, a decree awarding Brezhnev was canceled. In addition, he has received awards in Latin America and Africa. During the funeral of his awards, pinned to the velvet cushion, carrying 44 officers.
As for eating habits, the 70's, he could eat everything and not worry about their health. Very fond of Russian cuisine and Ukrainian borscht.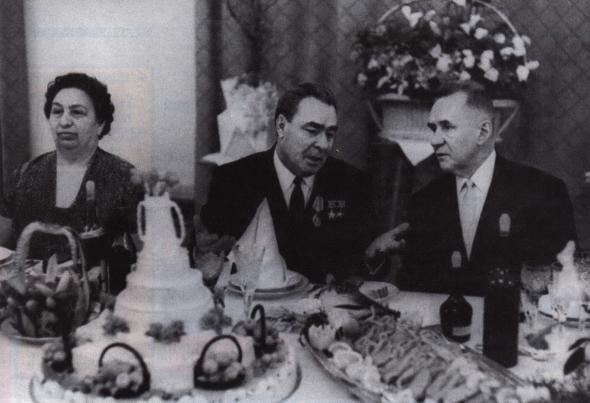 It tells his wife he loved different borscht, the second she made him hot and burgers. Not indifferent he was to dumplings with cabbage pies and peas. But because of the excess weight, about which he was very excited, it became a limited diet dietary dishes.
So, for dinner he could only eat cheese and drink tea. Among the favorite beverage of Leonid Brezhnev was lemonade Estonian production of "bell", and of alcohol - vodka "Zubrovka." That he always drank vodka medication. Approximate person Brezhnev pointed out that he could drink and intoxicated did not see him.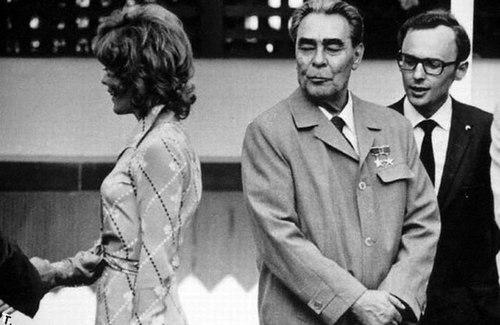 Many stories about Brezhnev associated with women. According to his granddaughter, after the war he no longer loves his wife Victoria, but because of the love for the children to stay with her. Among women it was "outdoorsy field Wife" Tamara, nurses, singer Anna Shalfeeva and daughter of Todor Zhivkov.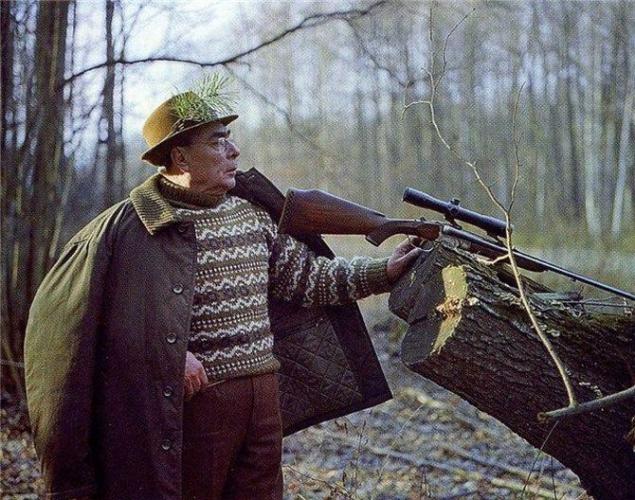 One of the favorite activities of Brezhnev was hunting. Preserved a lot of pictures with the image of the secretary general during the hunt. In the hunt he liked the opportunity to be in nature, to retire, to communicate with people in an informal setting. Besides, he liked to play dominoes and chess, and he knew a lot of poetry by heart Esenina.
Most memories of Brezhnev positive. All noted its simplicity and kindness, ability to joke and be close to the people. He was not a communist theoretician and when not rushed in ideological debate. Despite all the negative assessment of its activities, sources indicate that he loved his country and his people wanted better.