Bruce Almighty
Reporter Bruce Nolan dreams of becoming a news anchor. Fate gives him a chance, and the place is about to be released. However Nolan fails and it is fired. Frustrated, he is angry at God, and that, in turn, invites him to replace it. And then a hero Jim Carrey starts fully disengage!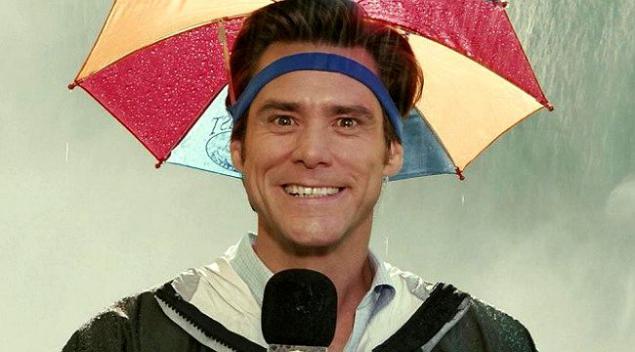 Mask
In the hands of the ordinary bank employee Stanley gets a mask of the god Loki. It allows you to release any secret thoughts of man. Jim Carrey once again proved that he can overpower a great comedy role and without the silly antics.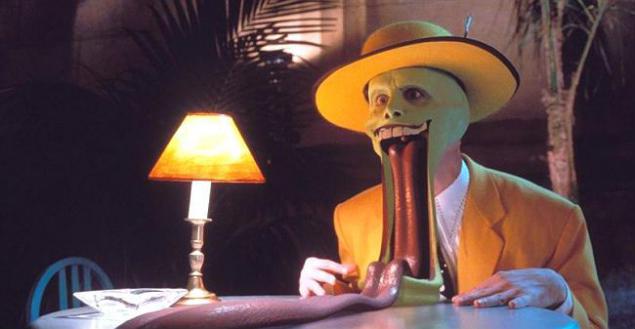 Police Academy
Rising crime in one of the towns mayor forced to go on a desperate act: remove restrictions on the police service. Now the Academy can enroll anyone and there crammed crowd botanists and street thugs. No exams, no sportsmanship or other obstructions are not afraid of newcomers. But they amuse anyone who takes up the viewing of this movie.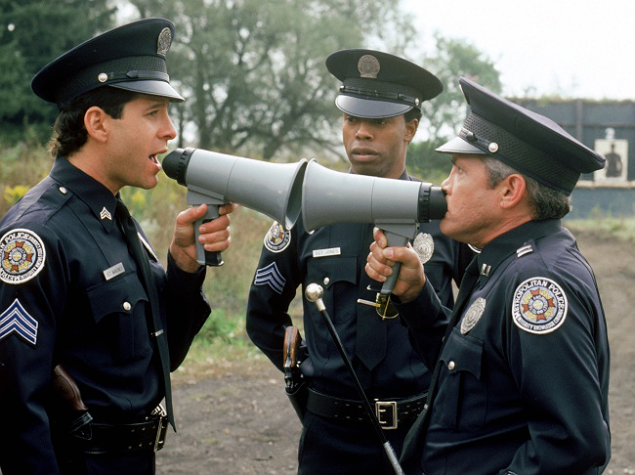 Dumb and Dumber
Home comedy of the 1990s, in which two dopey guy trying to bring back a lost suitcase girl named Mary. Eccentrics unaware that she dropped it on purpose, as was agreed with the bandits who kidnapped her husband. However, two idiots, in which role perfectly got used Jim Carrey and Jeff Daniels, manage to mess things up even more nonsense.
Meet the Parents
The best comedy with Ben Stiller and Robert De Niro. The main character is sent Gaylord Traher acquainted with the parents of his girlfriend, Pam. However, to his misfortune, Pam's father - a former CIA agent. Truth serum, polygraph and interrogation will make acquaintance nightmare, but will make you laugh to tears.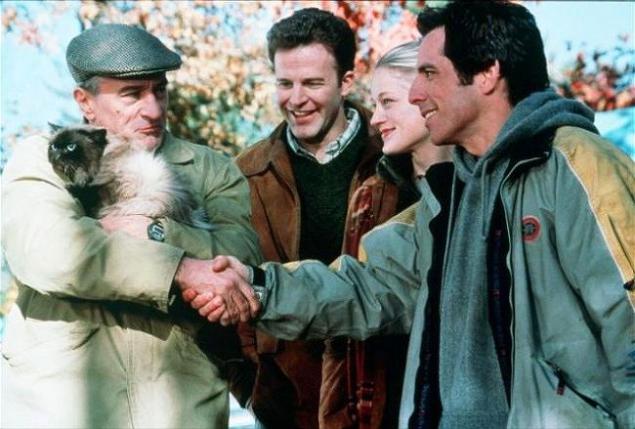 Eurotrip
The story about an American boy Scott Thomas, who is trying to find his girlfriend by correspondence from Germany. Nothing will stop him, because in order to find his beloved, he is ready to commit Eurotrip. Of course, not everything is so simple, and along the way he gets into a lot of comical situations.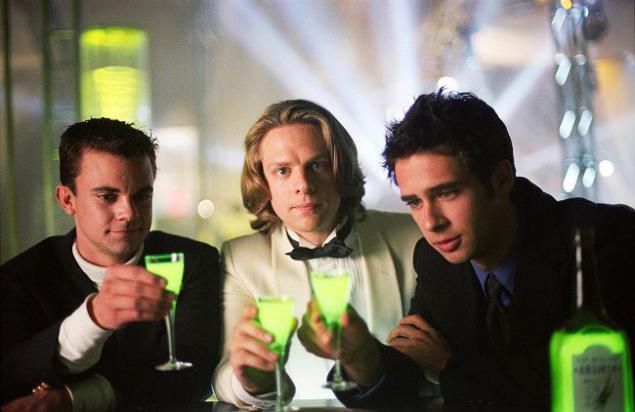 Welcome Bobro
The protagonist of Philip Abrams works postmaster and wants to transfer to the south of France. But Philip makes a fatal mistake, and instead of a trip to the desired Azure coast gets translated, horror of horrors, to the north! However, not all bad, and Philip, having passed through many ridiculous situations, find new friends.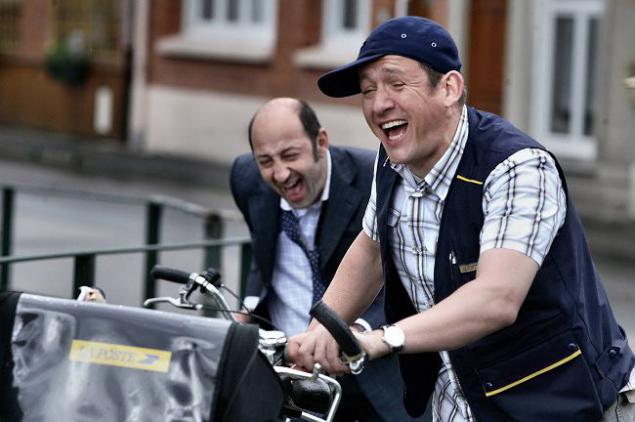 Mr. Bean
The famous British comedy in which dopey caretaker of art galleries goes to the US, where it is taken for the high-ranking guest. In childlike, carefree Rowan Atkinson vyzyvet if not laugh, then, at least, a kind smile.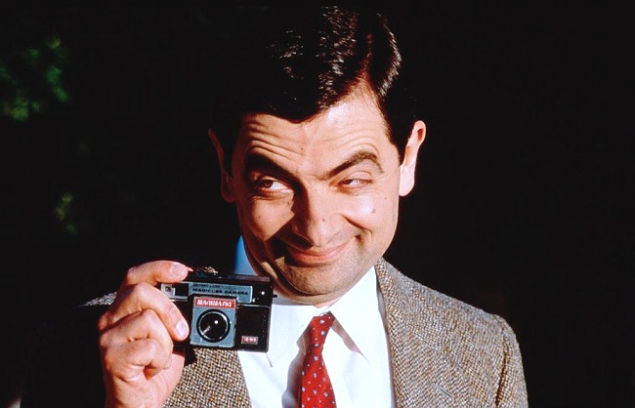 What do men
Well, finally! Russian comedy. Yes, this film adaptation of the play "Quartet", in which four men decide to break out of the trap and a family to spend a weekend away from the hustle and bustle of office. Strong half of mankind while viewing this film will laugh till you drop, well, women learn about themselves a lot.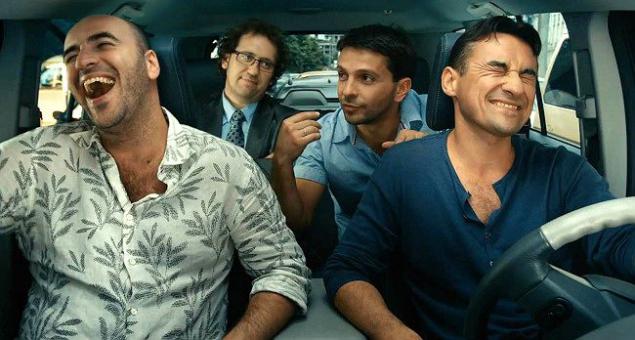 Home Alone
Good Christmas comedy, the plot of which most of the family went on a holiday in Paris, forgetting that they have left home a boy named Kevin. He likes to spend time alone, and all would be good if the city does not wielded petty thieves. Young creature, however, is not lost, and demonstrates the wonders of ingenuity. The enemy will not pass!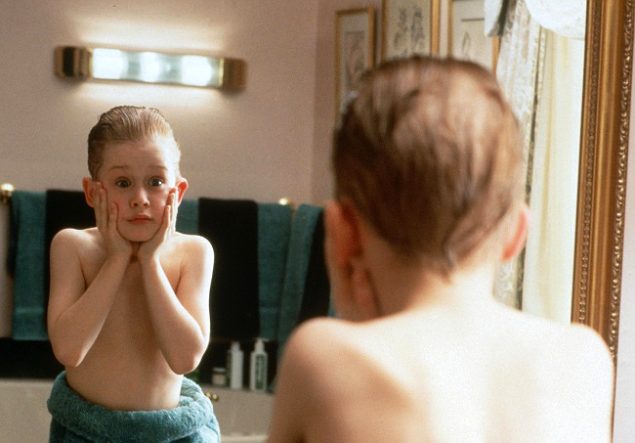 Kitchen in Paris
Favorite show viewers moved to the big screen. All the same team, the same chef, that's just setting the scene changed and now the beautiful Paris. In general, good-quality comedy that is removed in the same beautiful manner with lots of light, sweet and neposhlye humor. And it is very pleasing.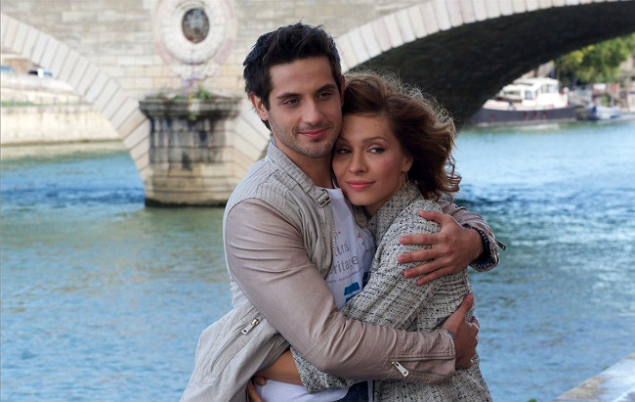 Terms of pickup: Hitch
The most hilarious comedy with Will Smith. The film's protagonist - a successful Alex Hitchens, who helps men to enter into relations with the girls of their dreams. Movie that can be prescribed as an antidepressant benefits, positive attitude and education of a rod and a belief in love at the same time!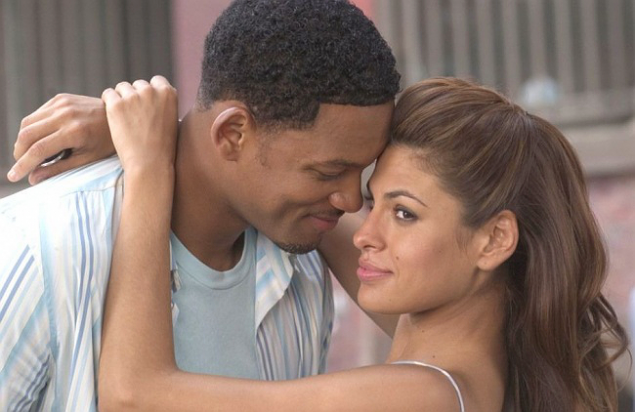 Rush Hour
Heroes magnificent Jackie Chan and Chris Tucker, united, save the daughter of the Chinese consul. It is this wonderful duo and makes the film especially fun. "Rush Hour" - perfect for relaxing movie, so do not hesitate and start watching right now.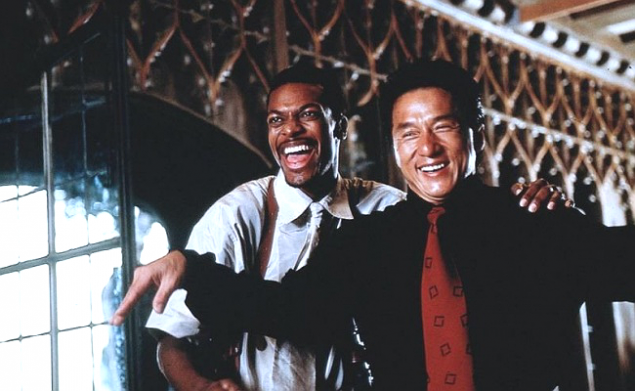 Nine Yards
Excellent sample action comedy, in which 90% of the film takes a comedic element itself, and the remaining 10% - Action. In it, Matthew Perry plays a simple-hearted boy, a neighbor who is a professional killer in the face of Bruce Willis. As a result - great plot, which will give you plenty of hilarious moments.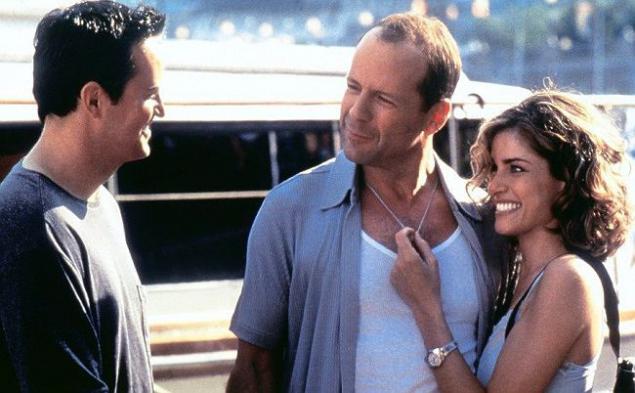 Bridget Jones's Diary
Bridget Jones (Renee Zellweger) is faced with a choice: on the one hand handsome but selfish (Hugh Grant), on the other - correct in all respects, but very predictable and boring neighbor (Colin Firth). All my thoughts about this choice she writes in the diary. The film is good for getting rid of the stupid complexes.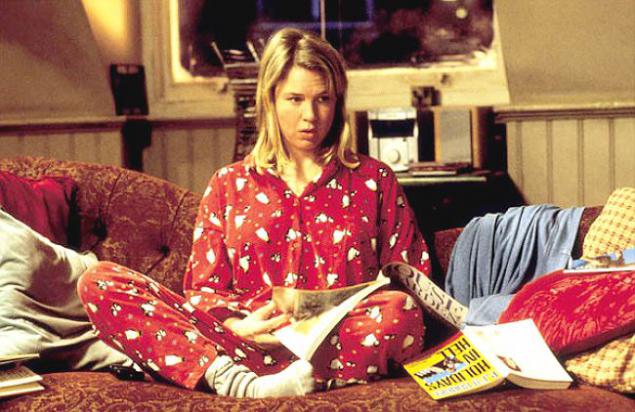 Heartbreakers
Alluring Sigourney Weaver and Jennifer Love Hewitt play the role of two femmes fatales who fooled the rich men. But not so easy, because during his machinations mother and daughter manage to get into the most comical situations, and - even worse - fall in love themselves.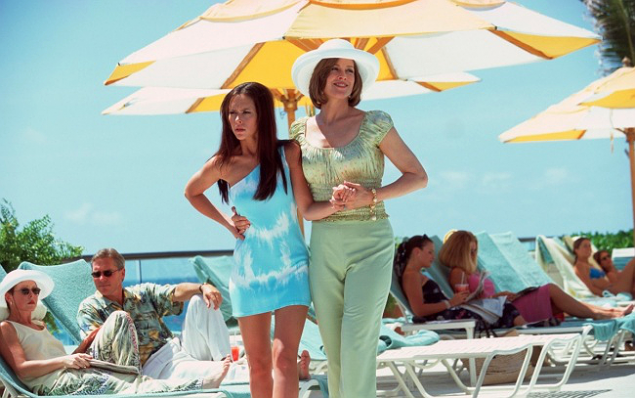 Ruthless People
Quite old, but insanely funny movie, in which Denis de Vito trying to get rid of his grumpy little wife. Filmed as a sitcom. A provision in this movie are very funny. Admittedly, the "Ruthless People" very quickly elevate mood, and it's worth it.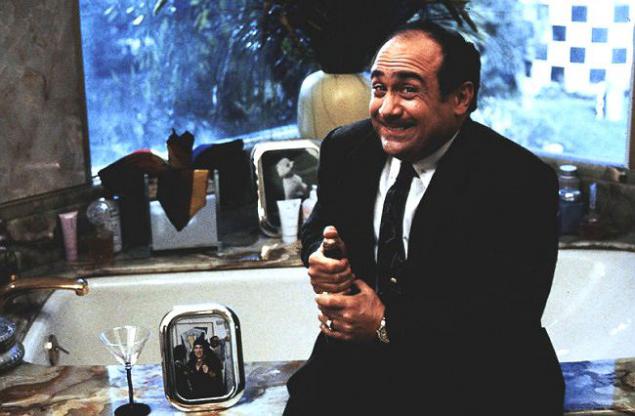 Good morning
TV producer Becky Fuller History, which solves the resurrected third-rate morning show. The film has a simple plot, good actors and a decent sense of humor. It's sweet, kind and simple comedy that does not need to devote all his time to the work.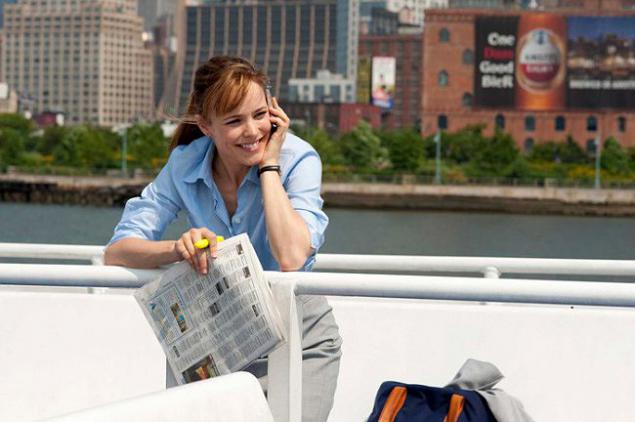 A Thousand Words
Comedy with Eddie Murphy, the hero of which the eggs and still nobody listens. Perhaps this is not the funniest thing you've seen in this life, but the film looks at one go. And that still need after a hard day?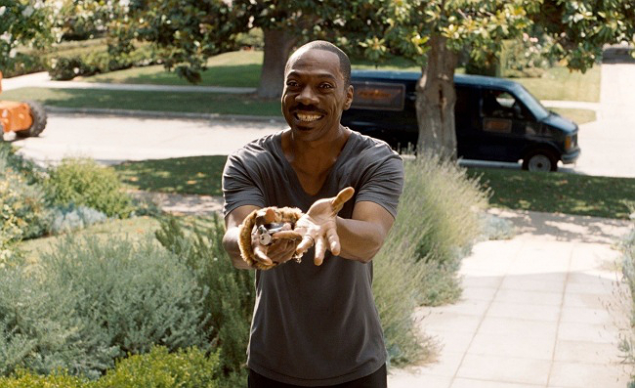 Duplex
Young couple in the role of which is the Ben Stiller and Drew Barrymore, moved into the house of their dreams. But here's the thing: their neighbor is not energetic in their age old woman who turns their lives into a nightmare. It is recommended to all fans of the "black" humor!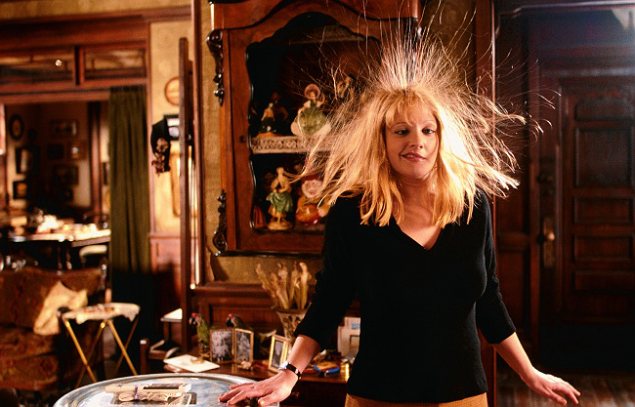 Nothing to lose
The story about a successful advertising agent Nick Beam, who one evening he found his wife in bed with the boss. And here is our desperate hero goes in search of a new life, but it was not there. On the way to it sits robber-loser who radically changes his plans. Chic Dialogs two main characters, their numerous jokes and funny situations do not let you get bored.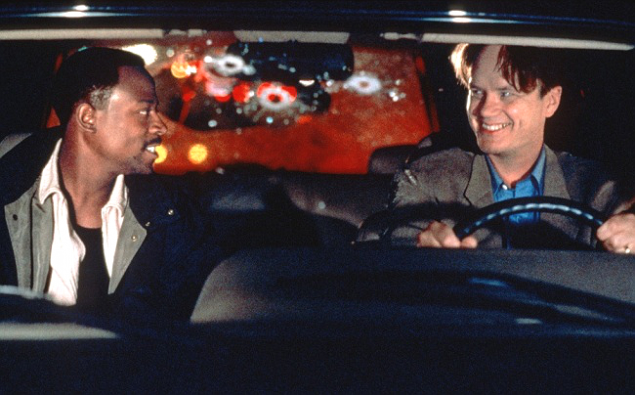 Taming of the Shrew
The best romantic comedy of all time, in which the heroine tries to tame Ornella Muti inimitable Adriano Celentano as a farmer Elia. Jokes of this film is very instructive and phrases hero Celentano dismantled citations.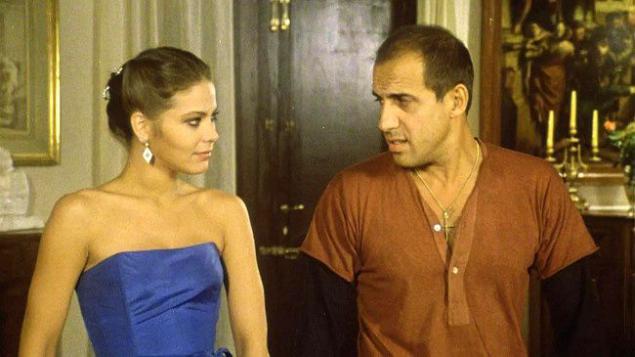 Hangover
Four friends went crazy for the celebration of The Hangover. The fact that these guys get up at a party, any comparison is not with the way they are trying to reconstruct the events of last night. And, most importantly, what happened to the groom ?!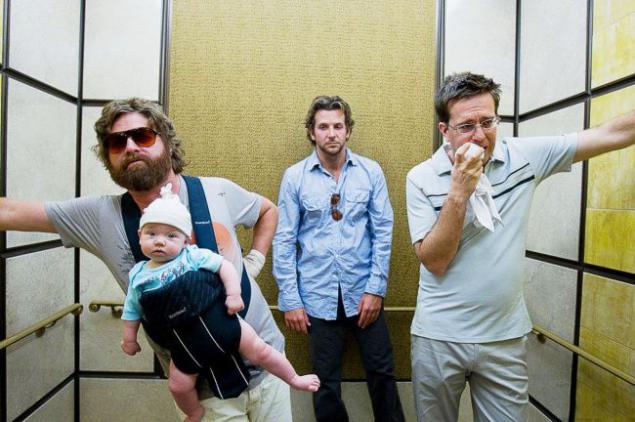 Mouse Hunt
Crazy stories about brothers Lars and Ernie, who inherited the house in which he lives is small, but very clever mouse. Trying to get rid of pesky rodent, they will give you a huge portion of a good laugh. Great way to gather the whole family some dank autumn evening when so sad, and plenty nahohotatsya all together.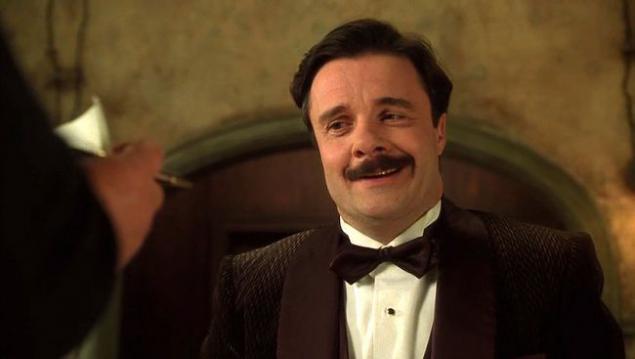 Some like it hot, some like it hot or
Amazing story in which young musicians, Joe and Jerry, disguised as a woman trying to escape from the mafia. Comedy has become a classic of American cinema, and the brilliant play of Jack Lemmon and Tony Curtis laugh even boring.