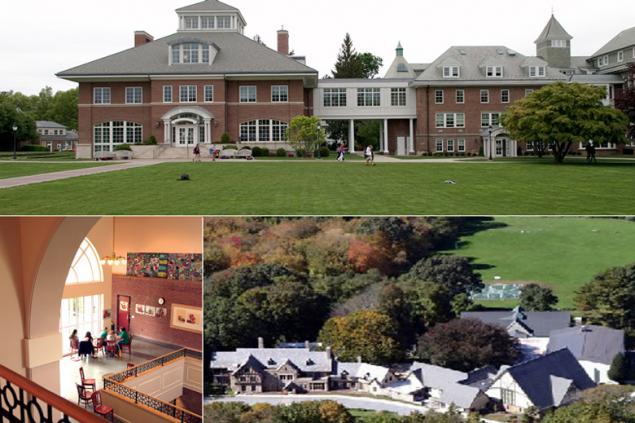 The father does not allow his son to study abroad
Vladimir Potanin, who is the owner of the company "Interros", refused his minor son to study abroad. This happened after the boy's parents were divorced.
Son oligarch had to leave Russia to New York to continue his studies at Friends Academy. The Academy was chosen Potanin before the divorce. But after Vladimir was divorced with Natalia, he forbade his ex-wife to send his son abroad. The reason for the ban was a dispute over property.
According to the decision of the court should Potanin monthly transfer into account the son of Basil 1 part of the salary of $ 8, 5 million rubles. After oligarchs sued division alimony to half that amount he could replenish the deposit in the name of 15-year-old Basil Potanin. The court approved the claim of his father, and a lawsuit from his mother, who was against the division rejected.
Natalia has filed a complaint with the court, which actually is not the family split in 2007, and in early 2014. The court upheld her. Now the ex-wife of a businessman is entitled to half of the state oligarchs who at the beginning of 2014 is 12, 6 billion.
It happens that the rich family disintegrate due to the fact that
wife's jewelry business tycoons have
, completely surrender to the charms of social life: parties, beauty salons and other temptations of wealthy people . But if the wife gives herself completely family, the cause of the decay in the family may be that over time the feelings pass and spouses begin to look for other interests.