The couple has invested millions of dollars in energy-efficient house in modern style. Surplus energy plan to sell state
In March 2013 in the village Semkovo began "construction of the century." So call her wife Ekaterina and Sergei, conceived to bring their own understanding of the ideal of home - energy-efficient house in Art Nouveau style, powered alternative energy of the sun and the earth. Surplus energy produced will go to the reserves of the country. Find a home without prompting owners not so simple: it leads to uneven sandy road, following in the forest who come to a standstill. Couple deliberately look for a place to hide from the eyes of unnecessary and closed fence of trees. This area was found, and now the construction of a dream home is not limited to any architectural ideas or finances.
26 photos.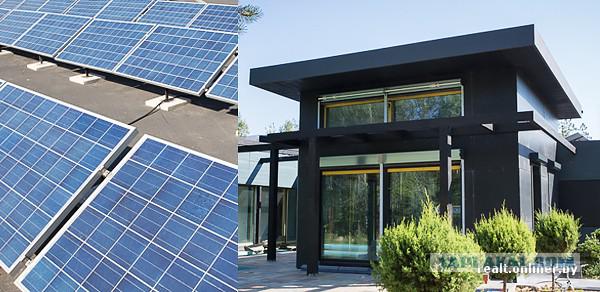 2 In the villages near Minsk accustomed to seeing a multi-storey stretching skyward locks or good houses made of solid wood or standard unremarkable brick houses. Energy-efficient house at first glance does not even identified as a residential facility - a one-storey dark-colored box. Surpassing its perimeter, understand: in front of us custom design with modern elements. In Minsk, such a rarity, but in overseas photographs on the Internet such a lot.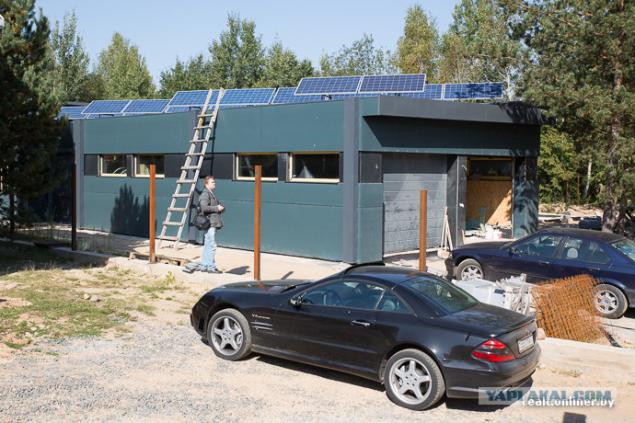 3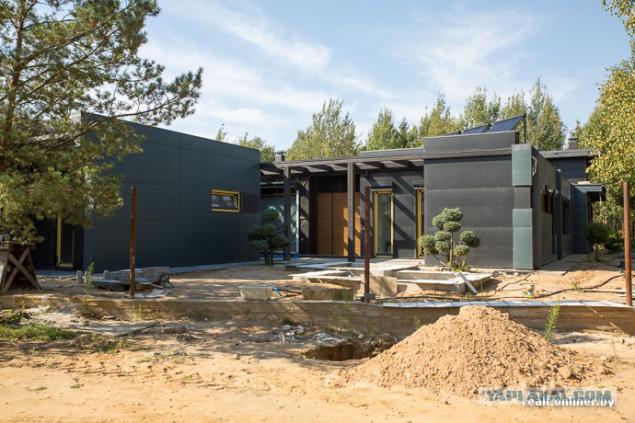 4 prototype served as a project implemented a collector of contemporary art - house, located on the Cote d'Azur in France. But in the end the original concept remained only an external similarity. There has been a mixture of styles: the facade is with modern elements, the interior of the house - in the style of classical palace with high doorways, using the design of marble and mosaics.
Posted in [mergetime] 1411364771 [/ mergetime]
5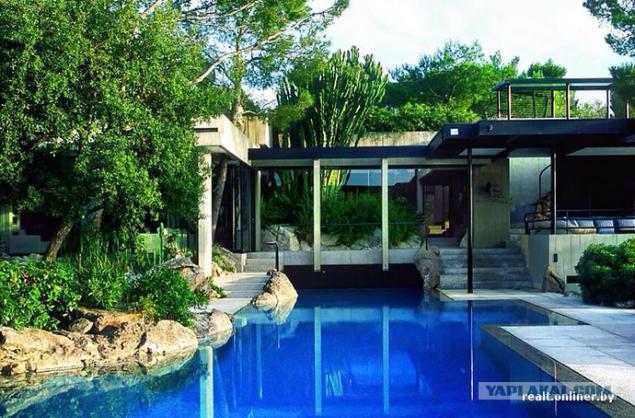 5 Catherine - a businesswoman, a variety of services, but its main hobby and at the same time work is interior design. Sergey - as a businessman, but in the automotive field. The first joint "swallow" the couple began house in the precincts of Minsk: bought an old building in 1956 with a toilet on the street and eventually turned it into lush greenery house-garden with swimming pool, sauna and other amenities. In the village Semkovo the couple built just two houses, one for my wife and one for my husband, as they joke with each other. One that the husband is a wooden frame and is used for receptions, parties and music-making of (Sergey play a musical instrument). A brainchild of Catherine over ambitious: building will be the first registered in Belarus energy efficient private house, in which the state will purchase energy.