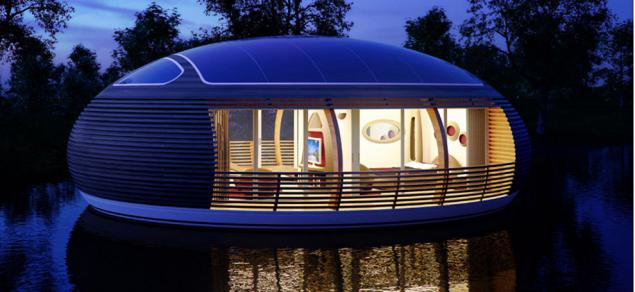 If you've ever wondered about the housing on the water, but exclude options with the boat for you there is more fashionable alternative. Italian architect Giancarlo Zema, known for its insanely extravagant megayachts and exotic underwater recreation complex, the company teamed up with the London
EcoFloLife
, which specializes in "environmental floating structures "to create an energy-efficient floating house of 92 square meters of recycled wood and aluminum. Design promises to be aesthetic and more like a house than a boat.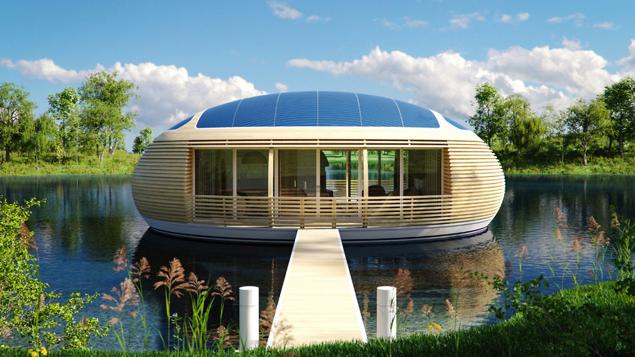 The project is called
Waternest 100
and focuses on self-sufficiency. According to the company, "the world around us becomes chaotic and conformist, which creates a need for
environmentally friendly homes
allowing to live in complete independence from the other and in harmony with nature, respecting it and admiring it. The constant change of climate and rising sea levels and river forces us to choose the ecological self-sufficiency in housing. " In other words, may be able to protect the Earth, descended from it to another surface - covering 70% of the planet.
Waternest 100 is just 10 meters wide and 5 meters high, and the roof is covered with solar panels with a total area of ​​60 square meters, capable of generating 4 kw of electricity on a sunny day in the middle of the day, which exceeds the performance of most typical solar systems. Hatches, balconies and windows offer excellent views of the beauty of the outside world, no matter where you swim. The interior may include a living room, dining room, bedroom, kitchen and bathroom, or any other scheme, depending on the needs (office, bar, restaurant, shop and exhibition space).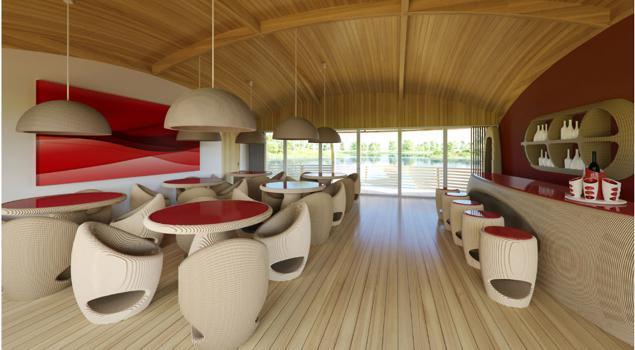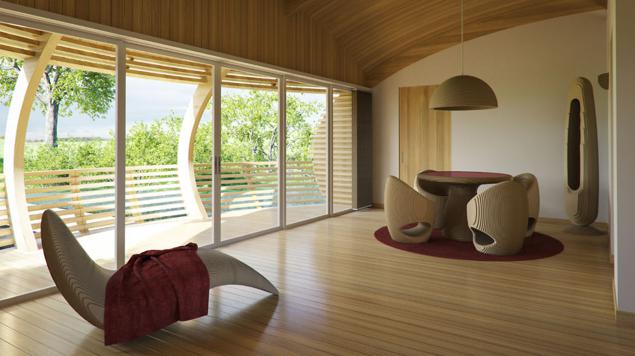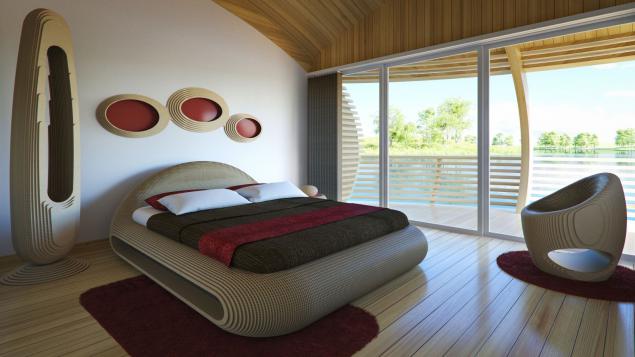 As for logistics, then, according to the company, WaterNest 100 does not require a permit to sail a ship or other complex licenses. Once you decide to choose for themselves is an ideal vacation spot, only need a simple request authorization from the local management of the shipping sailing in inland waters. The house can be delivered to a point not far from the seat, and then towed to the final destination. EcoFloLife recommended to choose a place with "calm waters" - a river, lake, bay or atoll.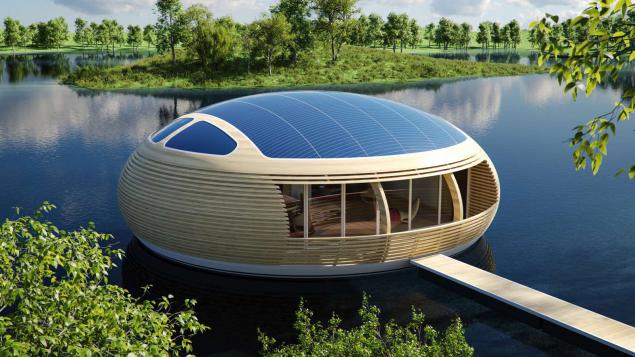 Skeptics point out that the body of each boat to service, and it is unclear whether the need to pull out of the water Waternest for this, and if so, how. It can also be not so easy to tow his house where he wants. One can only imagine the conversation with the management of zoning.
And given the initial price of 54 000 dollars, this is not self-sufficient cost you cheap though living expenses (and, probably, the lack of property tax), make the house affordable in the long term.
Source:
geektimes.ru/company/robohunter/blog/260064/