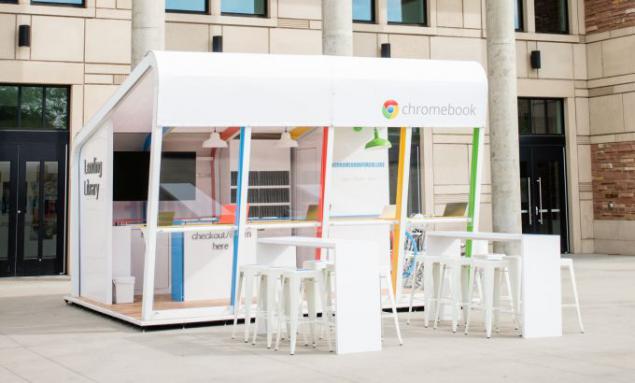 Google Inc. is known for its unconventional approach to the promotion of some of its products, both software and the "iron". A few days ago, Google announced a new promotion: 12 different campuses US (yes, as long as the action is only valid for the United States) will drive mobile "library hromobukov» (Chromebook Lending Library).
In each campus Google will offer students try hromobuk work. It is given to any student for 4 days, and work with the system can be absolutely free. If a student forgets to return the laptop, for it will have to pay.
This action, according to the authors of the project will allow students to understand the suitability of hromobuk to work, with all its advantages (long battery life, ease of operation, a large amount of memory in the "cloud", the availability of cloud software and everything else).
Dates shares in various universities in the US i>

As mentioned above, this whole event - not constant in each of the campus' library hromobukov "will work only four days. It was good, of course, if they did and handed out, and not only gave temporary use, but it would be the auction of unprecedented generosity, and not a promotional campaign, right?

via Google for Education em>

Source: habrahabr.ru/post/236729/