Look, compare, surprised.
Compare it in 1974.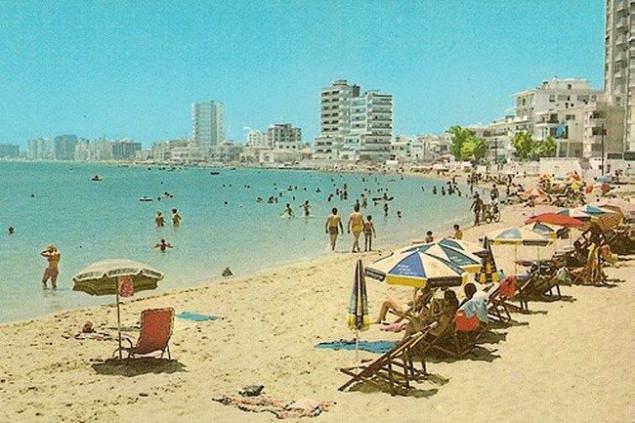 And this is - 2007 th.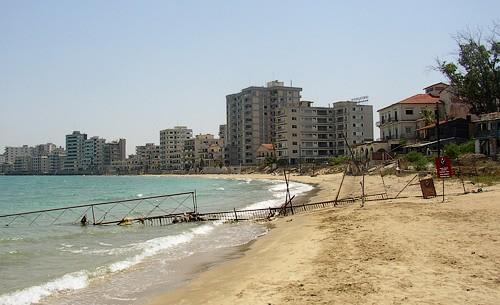 The difference can be seen immediately: disappeared people, mood, lost the joy of life. Because life is gone. This is - a dead city. Rather, once the resort suburb of Famagusta - Varosha, surrounded on all sides by miles of barbed wire and mesh netting.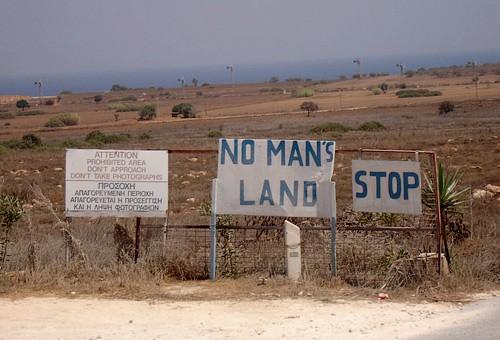 In the early 1970s, Famagusta, a city on the east coast of Cyprus, famous ancient monuments and sunny weather, was for beachgoers from all over the world the same things now for "Rousseau tourists" are Turkish or Egyptian Antalya Hurghada. Here loved to bask and swim-rich stars like Elizabeth Taylor or Brigitte Bardot. Inspired by the influx of "money bags" Cypriots were built on the outskirts of Famagusta, in the quarter of Varosha, dozens of modern high-rise buildings, mostly - five star hotels. Luxury they were booked by the British for 20 years ahead! The resort is to equip and by 1974 reached a peak of popularity. In the same year on the island, with the blessing of NATO landed part of the Turkish army to protect the Turkish minority from persecution of the military junta, led by ethnic Greeks. In the zone of occupation (37% in Cyprus) and got Famagusta. The city is divided into Greek and Turkish parts, as Varosha was the neutral zone, which it was decided to enclose fence and guard against all living things.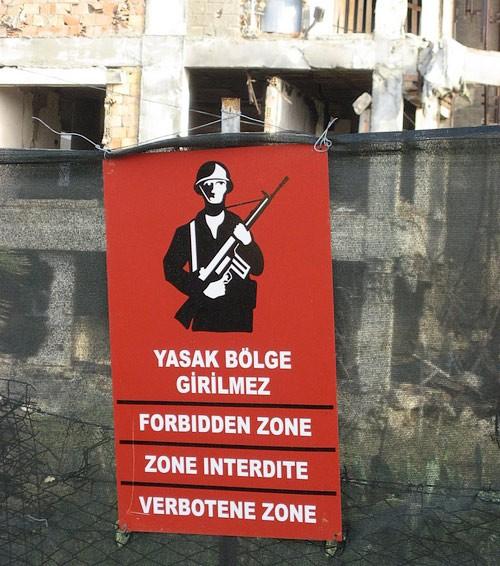 Varosha resettled in the military, without ceremony. Left to dry on a clothesline linen and beach towels, empty restaurants shone thousands of watts until the bulb burned out. They say that in local stores still hang neprimeryannymi outfits for fashion in 1974. Leaving uneaten breakfast and turn on the TV, 16 thousand local Greeks naively believed in the imminent return. But now, 35 years old entrance here is allowed only representatives of the UN and the soldiers of the Turkish troops who patrol the quarter on a jeep from morning till night, every half hour. In addition, the district is a small Turkish military base where the patrol sleep and eat.