The authors of this podboki claim that all the photos are real.
Some comments I have translated from English.
By the way, we were ghosts. Here
If you are not afraid, then look))
Passenger ghost
This is one of the most unusual pictures of ghosts. The woman in the back seat was to be in his grave at a time when the photo was taken.
The wife of the driver photographed the car. She says that the car was empty. Although the photograph clearly shows the mother of a woman who had died the week before.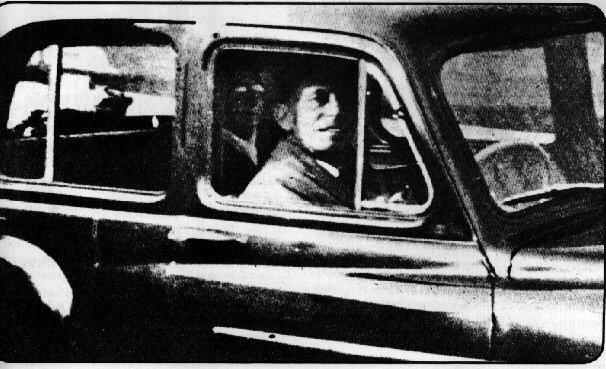 Brown woman
Brown woman from Raynham Hall - probably the most famous photograph of bringing the network. Picture taken 9/13/1936 at 16:00 during the shooting for the magazine Country Life Magazine in Raynham Hall, England. Photographer saw a woman walking down the stairs and started shouting to his assistant. Assistant saw nothing.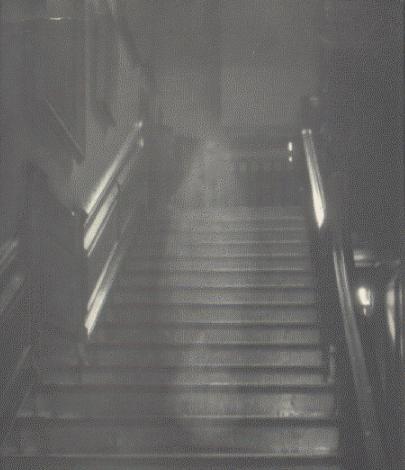 Guardian Angel?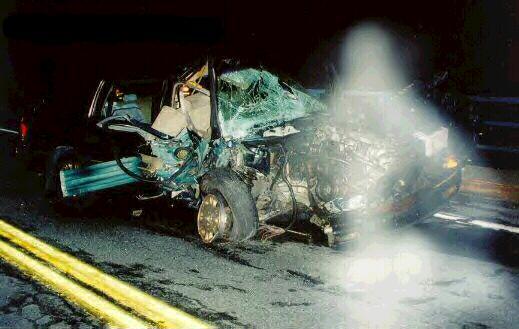 Woman ghost in an old dress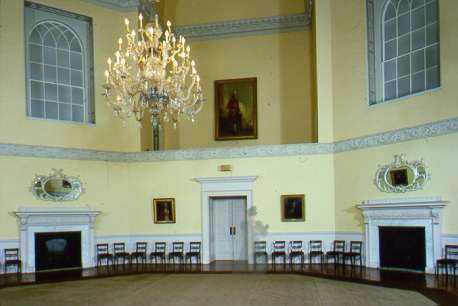 Monk ghost Photo monk standing at the altar, made in the 60s of the 20th century in one of the English churches.
At that moment, he did not see anything unusual. But after developing the film, became a monk seen a ghost. It can be seen that its growth at least three meters.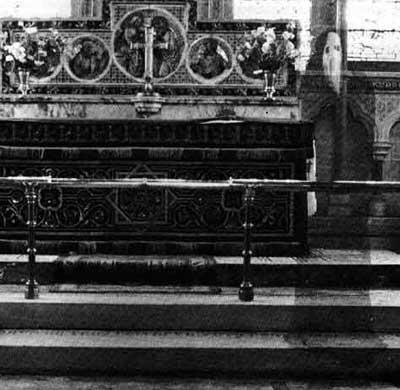 Ghost behind the ladder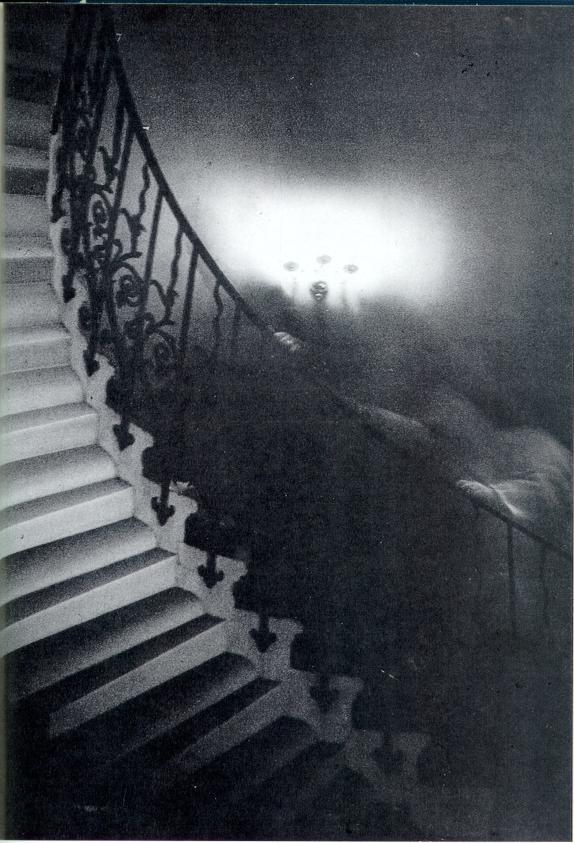 Just a ghost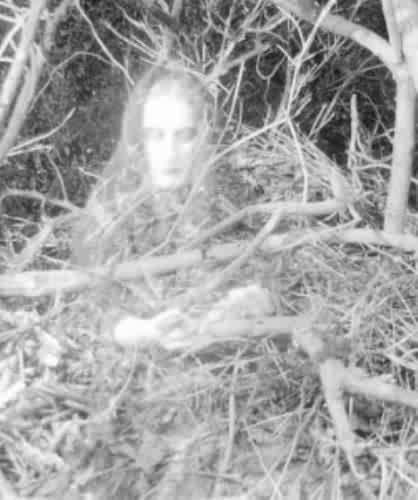 Burning Girl Photograph taken by local resident Tony O Rahilly 19.09.1995g., When in Shropshire, England burned building. At the moment when Tony photographed neither he nor the people standing around, did not see the girl standing in the doorway. After checking the experts said that the authenticity of the photo.
This building has burned down once in 1677. In that year, a little girl Jane Churm accidentally set fire to the building of a candle. Since then, the ghost of a girl is often seen in the city.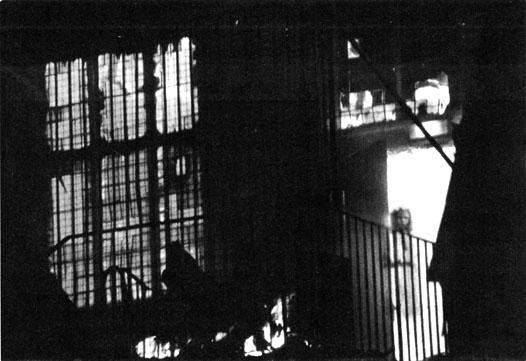 Ghost of a toy store
The store Toys R Us in Sunnyvale, California became strange things happen. Over the years neskolkiz toys themselves falling off the shelves. During the investigation, the police took a picture, which is clearly visible man leaning on a wall. The photo was taken at an infrared film. On plain film ghost is not visible.
Ghost on the stairs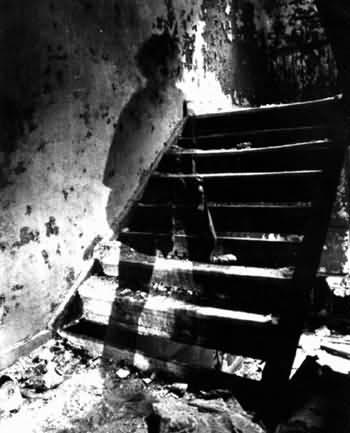 Ghost on his knees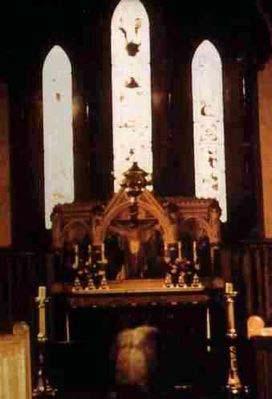 Ghost of Borley, England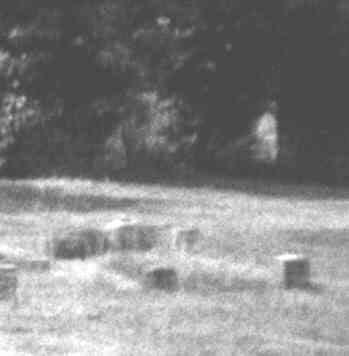 Standing ghost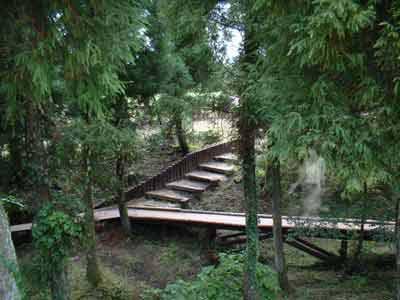 Soul?
The photo was taken immediately after the death of the person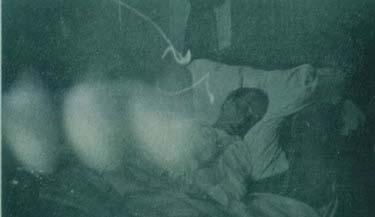 Ghost-shadow
The man went away, leaving the included webcam.
Here's what he found when he returned.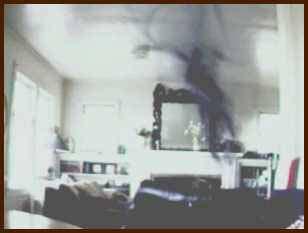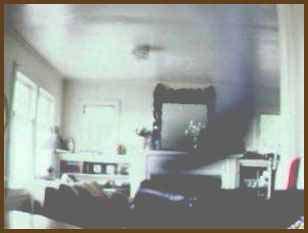 Ghosts at the grave
This picture was submitted on Ebay. It shows once two ghosts.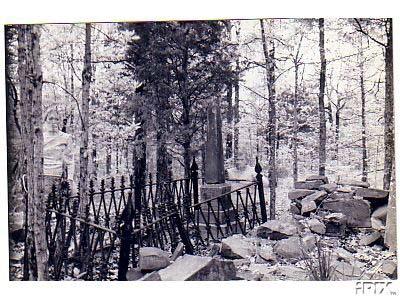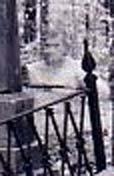 Fiery demon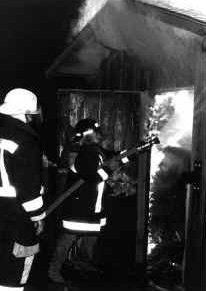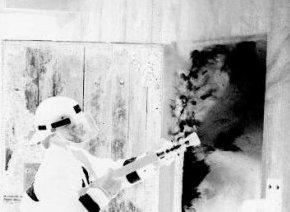 Black Abbot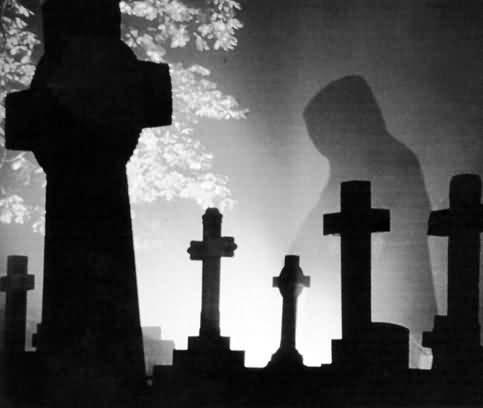 Monk ghost
Translation © fishki.net