Chevy Chase (Eng. Chevy Chase, birth name Cornelius Crane Chase (Eng. Cornelius Crane Chase).
Career: Actor, Screenwriter, Producer
Height: 1.93 m
Date of Birth: October 8, 1943 • scales • 70 years
Place of Birth: Woodstock, New York, USA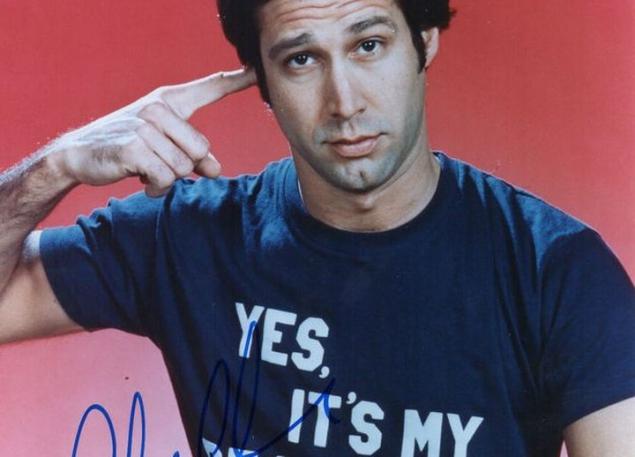 Father Edward Tinsley Chase - famous Manhattan book editor and magazine writer; divorced his wife when Chevy had four; remarried; died in 2005.
Mother Catalina Crane Chase - daughter of Miles Browning, who played a crucial role during the Battle of Midway in World War II; As a child, udocherina Cornelius Vanderbilt Crane, and named Catalina Crane; divorced when Chevy had four; after married twice; died in 2005.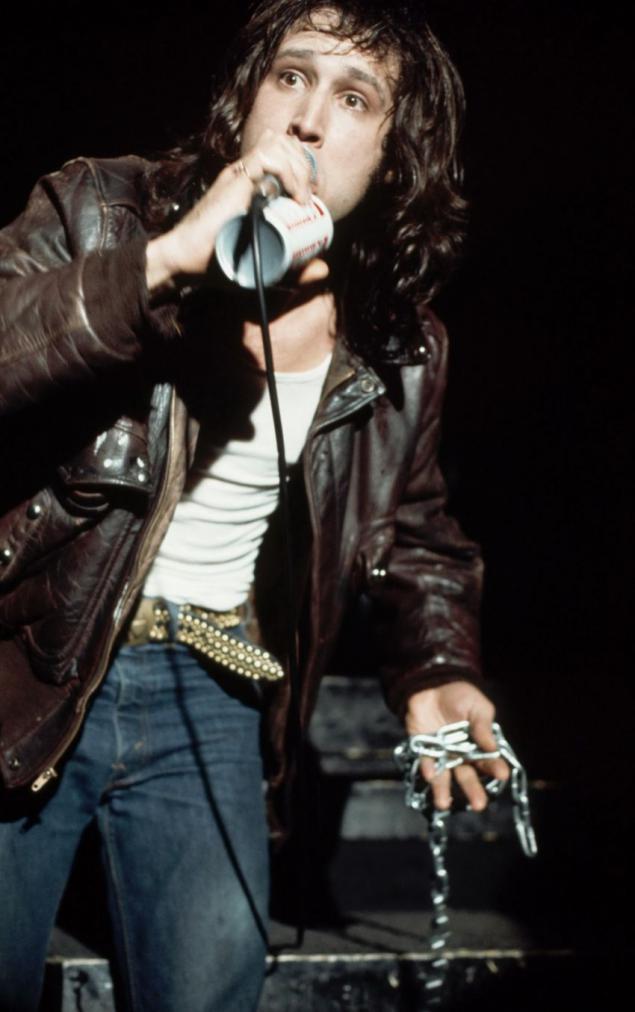 Chase has a stepsister. In school, the teenager was no different from other children, he studied below average, preferring to spend time outdoors. Later, he became interested in serious music (namely, was a member of Chamaeleon Church and The Leather Canary (later - Steely Dan), where he played the drums and keyboards).
His name was in honor of his grandfather, plumbing magnate.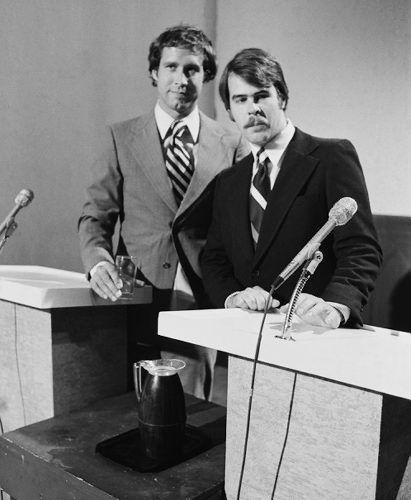 Like most comedians American cinema 70s-90s, Chase went to school verbal puns and gags incredible adopted in the TV program "Live on Saturday night," where was the author tekstov.Vskore Chevy himself took part in the filming of the show . At the age of twenty five man first appeared on wide screens, playing the role of a pedestrian in a tiny picture of the episode "Go. Wait. " Six years later, Chase decided to move to Hollywood to try his hand at acting activities. In 1974 he was invited to shoot film "Track". However, the novice actor noticed only four years after the premiere of the mystical comedy "dirty game" where he brilliantly played detective.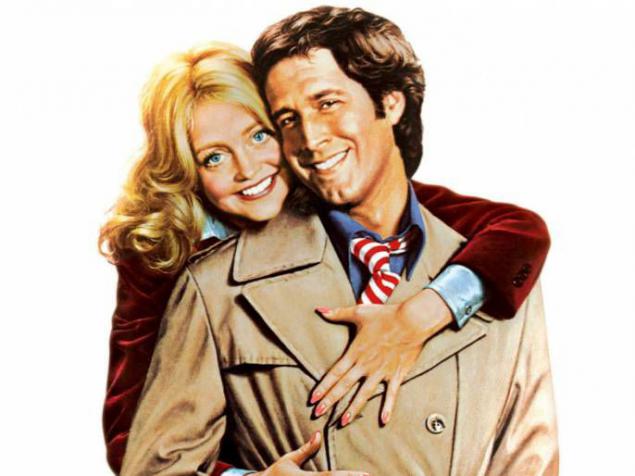 Filmed mostly in the eccentric comedy. In particular, a series of films in the style of "National Lampoon" or "National mockingbird" - four of them starred and Chase: "Holidays» (National Lampoon's Vacation, 1983), "European Vacation» (National Lampoon's European Vacation, 1985) "Christmas Vacation» (National Lampoon's Christmas Vacation, 1989) and "Holidays in Las Vegas» (Vegas Vacation, 1996). They all enjoyed considerable success at the box office.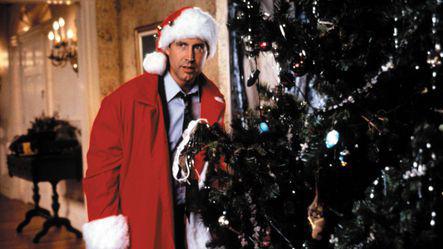 Among other percussion comedy starring Chase - "Spies like us» (Spies Like Us, 1985) and "The Three Amigos!» (Three Amigos !, 1986) John Landis, a parody in relation to the manner of the "National Lampoon" and two action comedy "Fletch» ​​(Fletch, 1985) and "Fletch Lives» (Fletch Lives, 1989), Michael Ritchie. This corresponds to the same style and their work 1994 - "Police and Robbersony» (Cops And Robbersons), fantastic comedy "Memoirs of an Invisible Man» (Memoirs Of An Invisible Man, 1991) John Carpenter.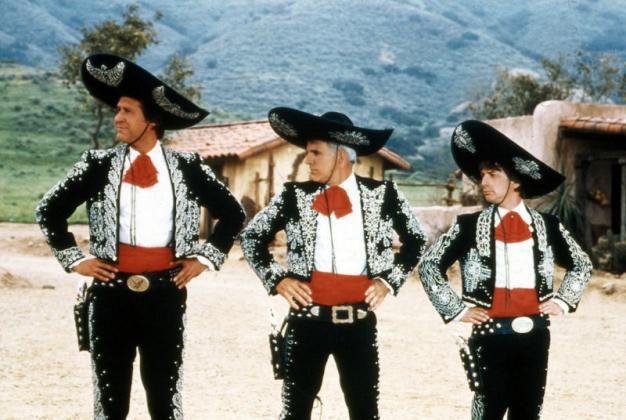 In his honor, named streets in four different US cities: Kokrantone, Pennsylvania, New Orleans, Louisiana, Brea, California, and Port Charlotte, Fla.
He studied at the Massachusetts Institute of Technology.
Before Chevy Chase held as a comedian, he worked as a taxi driver, truck driver, courier, waiter, construction worker, sound engineer, manager of the supermarket, a salesman in a liquor store.
At the peak of his career, the fee for the film was about $ 7 million.
Chevy Chase was arrested in 1995 for driving while intoxicated.
* Recognition and rewards
He was twice awarded the "Emmy" (1975 and 1978) for participation in the TV series "Saturday Night Live».
Was nominated for the award "Golden Globe" for his role in the movie "Dirty game».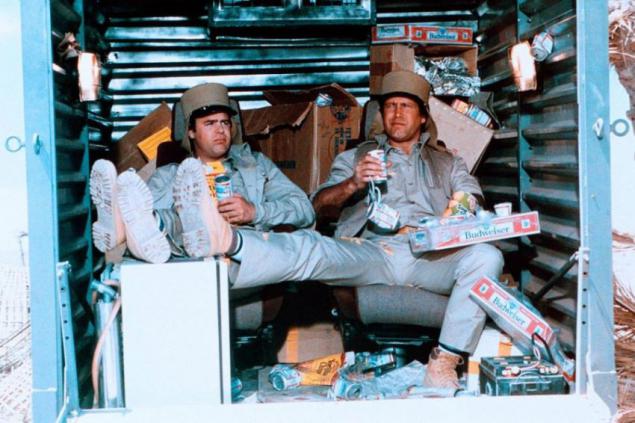 Chevy Chase was married three times:
• Susan Hewitt (Susan Hewitt) married 23.02.1973 - 01.02.1976
divorced • Jacqueline Carlin (Jacqueline Carlin) married 04.12.1976 - 14.11.1980
divorced • Janie Chase (Jayni Chase) married 6/19/1982 - married to now
At Chevy Chase and Jane Chase had three daughters: Kathleen Chase Sydney - born 1983, Cali Lee Chase - born 1985 and Evelyn Emily Chase - was born in 1988.