Most recently, Milla Jovovich told in an interview that more than anything else is dreaming of a second child, and their Paul 6-year-old daughter Ever dream of a younger brother or sister. So the other day it became known that Milla and Ever dream will soon come true. The good news to his fans 38-year-old Milla said on Facebook:
"All good Monday! At first I thought to write about how I'm worried about the trip to Cape Town, South Africa, where to start shooting "Resident Evil: The last part." But ... My husband Paul and I just found out that waiting for a second child »
Milla Jovovich and Paul Anderson on a walk
Milla Jovovich and Paul Anderson on a walk
Gestational age Jovovich chose not to call. But reported that because of the position she had to temporarily postpone the shooting of the new film "Resident Evil", which was due for release in September of next year.
"Pregnancy and killing zombies - not a good combination", - joked the actress from the pages of Facebook.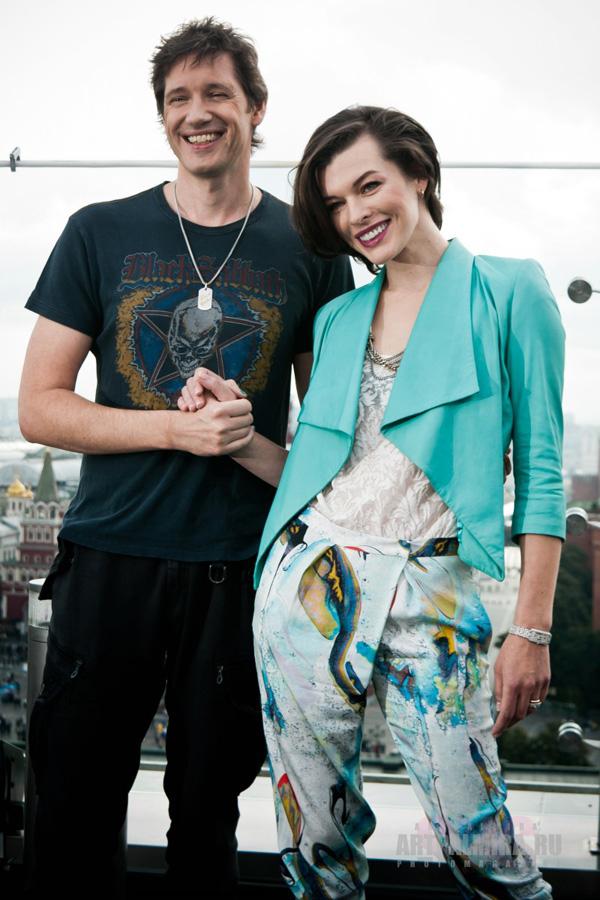 Milla Jovovich and Paul Anderson at the premiere in Moscow
Milla Jovovich, Paul Anderson and Ever Gabo
Milla Jovovich and her daughter Ever Gabo