Yesterday has passed on "Sapsan" 1,300 km - from Moscow to St. Petersburg and back.
What can I say - to get one of the shortest, but also one of the most enjoyable trips of the year!
Train Siemens Velaro RUS, specially designed for use in Russia and we have called "Peregrine Falcons»
went to the first commercial flight in the evening December 17, 2009. Adopted a program of
high-speed rail - the second attempt MPS / Railways open more frequently than once a day
daily motion of high-speed trains between the two capitals - previous ended at the end of the 1990s
failure on technical and economic reasons.
The train makes a very good impression. Inside clean and tidy, and the course is very flat,
aided design as a suspension and strengthened standards of track.
Cruising speed at the site Khimki-Slav - 200 km / h, within the precincts of St. Petersburg and Moscow - 140 km / h,
the stations Tver and Bologoe - 120 km / h, according to Malaya Vishera, wedges and more bridges across rivers - 140 km / h.
Between Bologoe and Malaya Vishera on individual hauls permitted speed of 250 km / h,
which really can be achieved while driving.
As part of the seven cars 2 class 2 class 1 car (in fact differ only by the presence of leather chairs and outlets),
and wagon bar. Morning and evening flights to overcome 646 km in 3 hours and 45 minutes -
at least 10-minute reserve in case of delays. Day is on its way 4:15
and has a stop in Tver, Vishny Volochyok, Bologoye and Okulovka.
Total purchased 8 compounds, four of which serves (two on the run, one on maintenance and one in reserve).
The rest are for the opening of new routes in the first place - in Nizhny Novgorod.
The possibility of ordering a few more trains.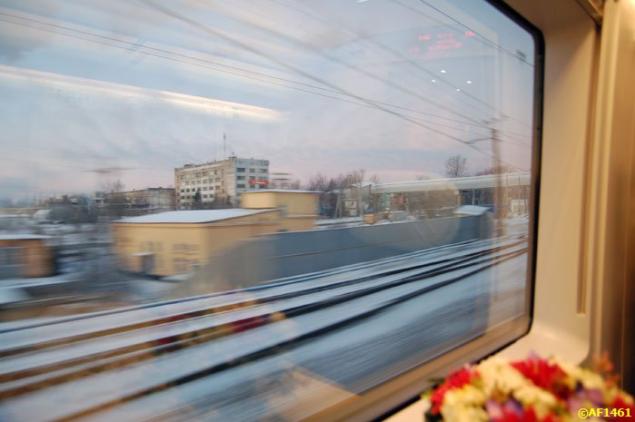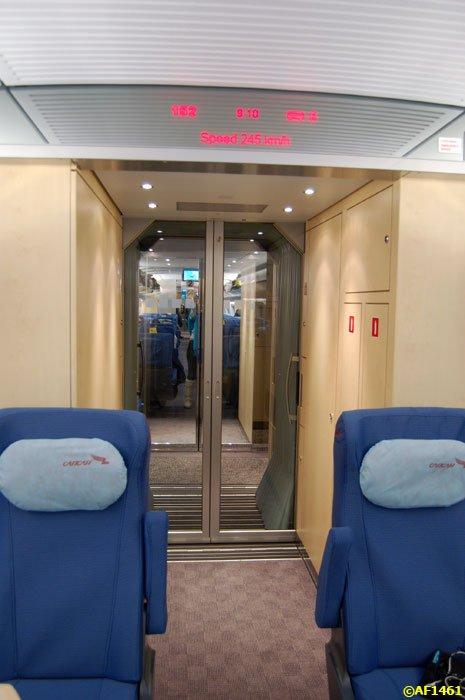 Landing at the Leningrad station. 06:30 am.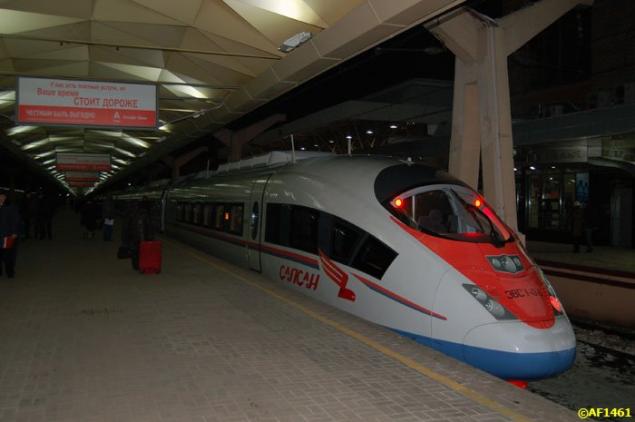 2 Class wagon.