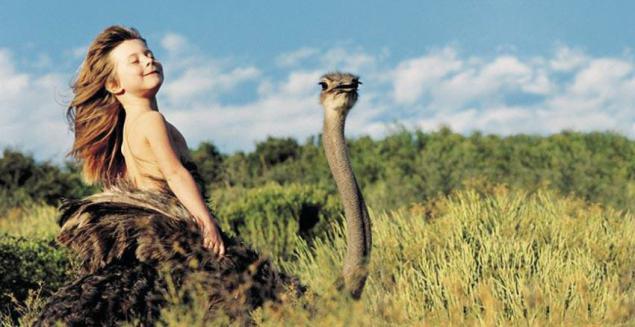 The amazing story of modern girls Mowgli began when two photographers once saw in a book article devoted to the West African fauna. One illustration of the article was a photo of two cute animals - the mongoose. Young photographers decided to go to Africa to see them with my own eyes. Yes, so in the end and stayed there, making wonderful pictures of Africa's wildlife and filming documentaries about wildlife of the Kalahari Desert.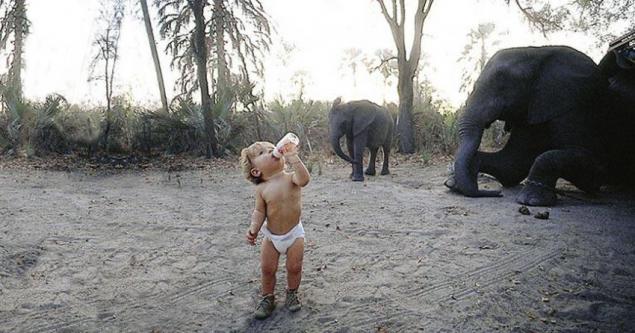 After some time, the family DeGraw born girl who was named in honor of American actress Tippi Hedren, starring in Alfred Hitchcock's "The Birds". The second girl's name, turn over, in the language of the tribe Ovambo means "Mongoose". Immediately after birth Tippy guide West African national park, worrying for the safety of the child, ask the family to leave the reserve DeGraw. The next home for them was the reserve in Botswana. There also were not thrilled with the fact that the baby will grow among wild animals, but allowed them to remain in the park. The climate was much warmer and drier than the wet forests of the previous habitat.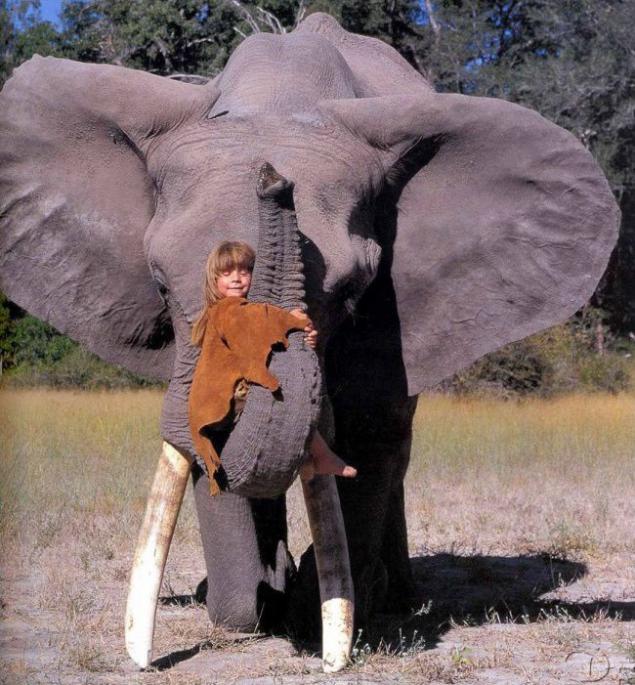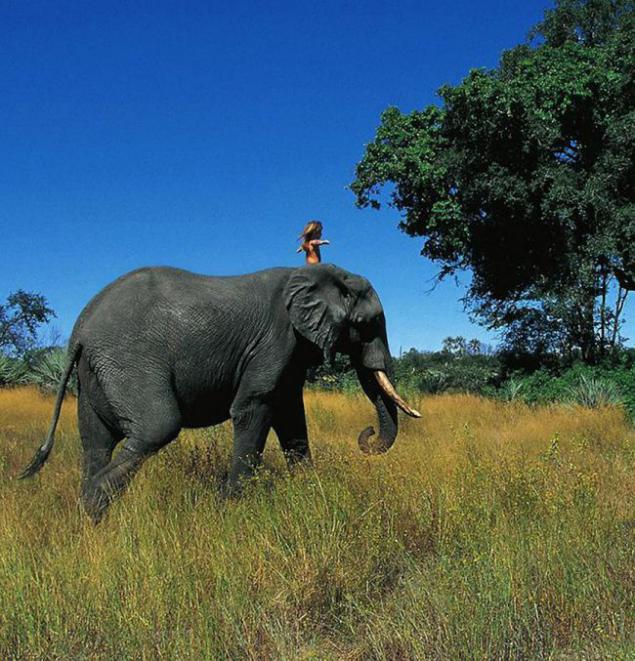 In search of unique photographs of representatives of the African fauna Sylvia and Alan carried out on the nature of the whole day, and the little Tippy everywhere accompanies them. She studied wild world where dangers lurk at every turn human. Studied look straight into the eyes of a wild animal, never run away from them and do not turn your back on them. Girl perceived them as real friends with whom you can feel equal. Play with them, educate, know the habits and understands all their habits. Mom girl says that it is really very difficult. But Tippy was much harder to learn to walk.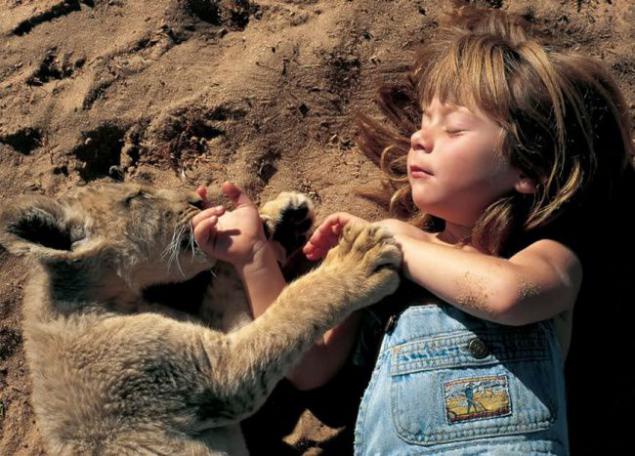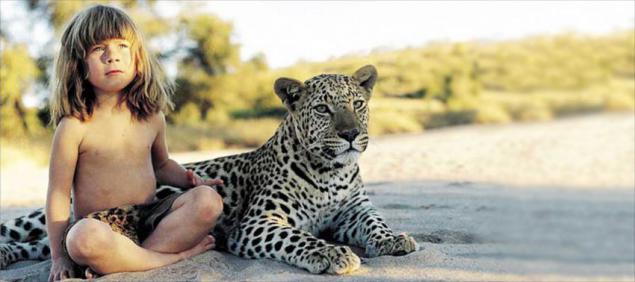 Tippy DeGraw grew among the most dangerous of the now existing in the world of animals, partly repeat the fate of a fictional character from Rudyard Kipling's "Jungle Book." While Mowgli was the son of Indian woodcutter and brought up a pack of wolves, Tippi grew up in a nomadic life - living in camps in the African desert. The family lived in the area for ten years, traveling by car across the expanses of Namibia, Botswana and South Africa.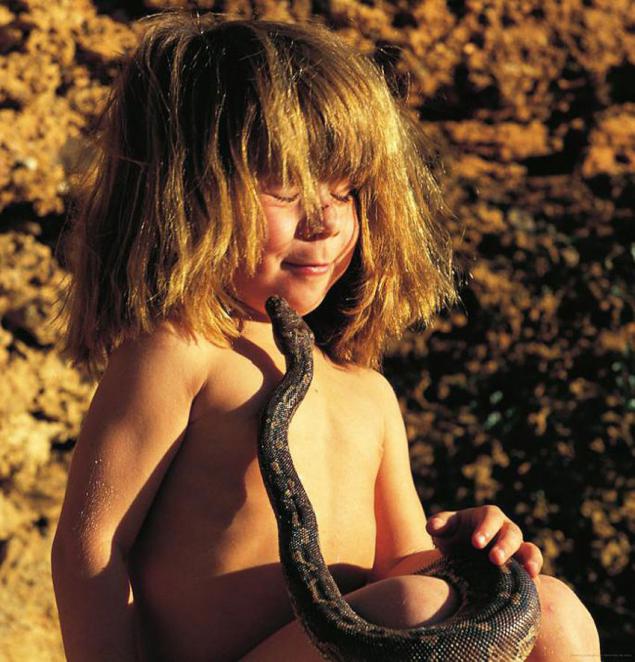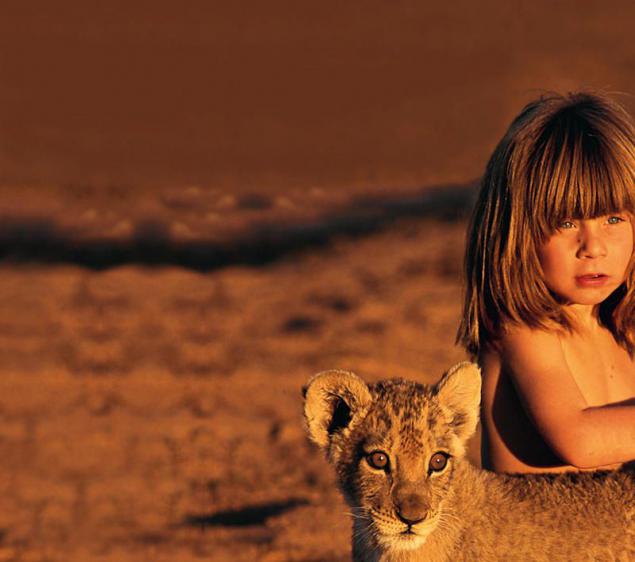 Little Tippy had a very unusual childhood: her "brother" was an old elephant Abu, whom she fearlessly met when she was only a year and a half. Best friend - Leopard J & B. Playground served the African desert. Even her father was surprised how easily and naturally she befriends a very dangerous predators.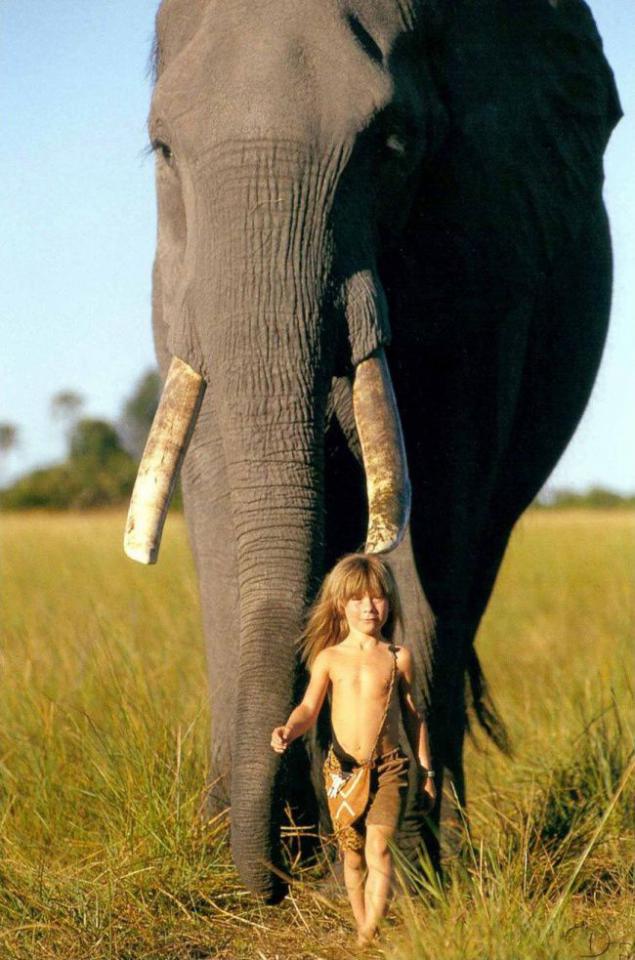 According to Tippi, there's nothing complicated, just need to relax, be calm and friendly, making no sudden movements. Parents scared that pipsqueak plays with a huge elephant, but he gently bowed girl trunk and put yourself on the back. It is captivating. Sometimes, when she slept, Abu went there and drove trunk pesky insects. Growing up, the girl learned how to climb on the elephant's back and began to ride him, holding the edges of his ears.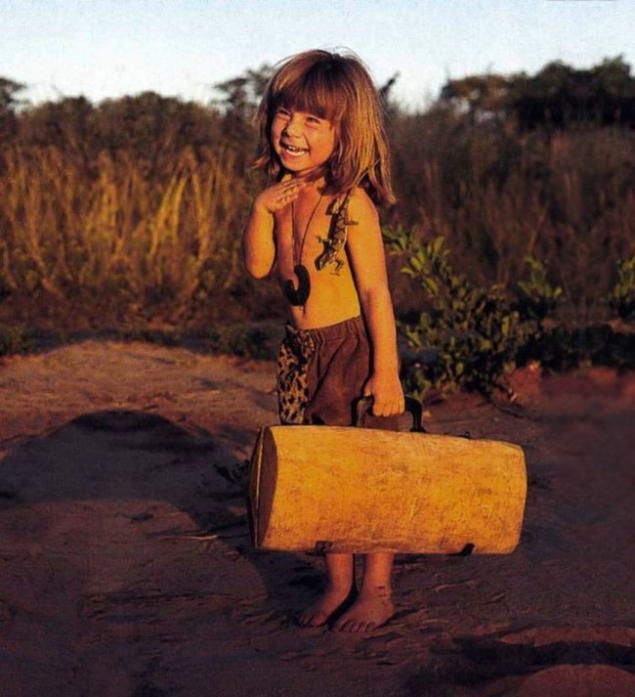 During the ten years of his life in Africa girl somehow magically made friends with many wild animals - lions, ostriches, giraffes, mongooses, caracals, crocodiles, zebras, giant frogs, cheetahs, snakes and chameleons.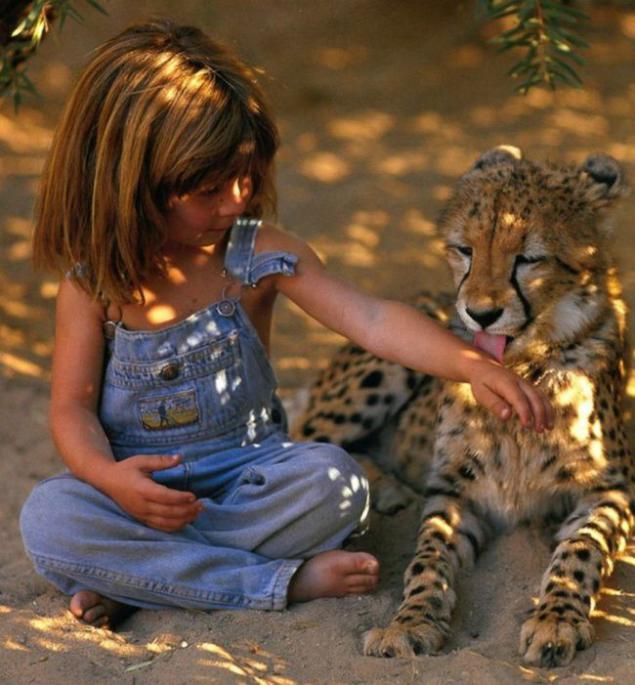 Some people condemn the girl's parents for reckless, in their opinion, behavior. Wild animals - not the company's security for the child. But she is proud of his childhood Tippy and that's what says about this: "These animals were not truly wild, because it is the reserve and they are used to communicate with people most of his life. I would not go out with strangers lions. A truly wild beast was only one frog ».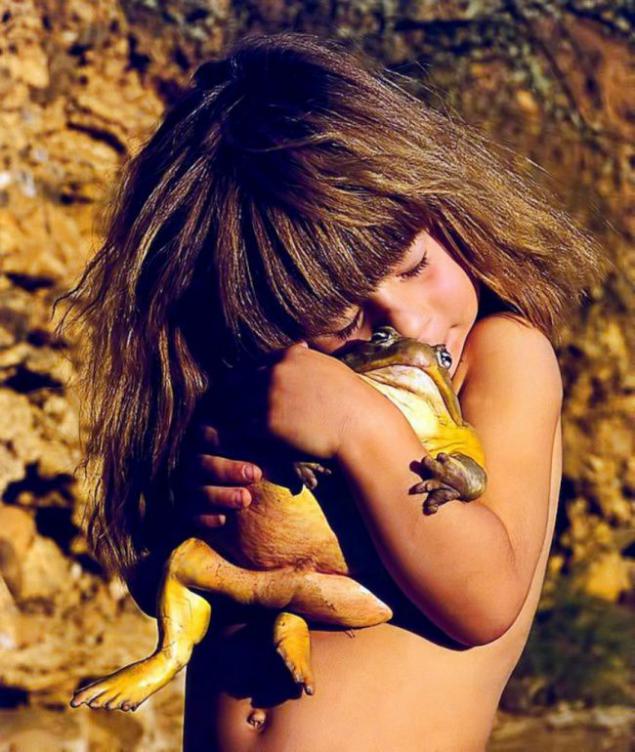 Of course, such an unusual story could not long remain unnoticed, and in 1997 director Christian Edge made a documentary «Tippi of Africa» («Tippi of Africa"). Already in 1998, Alan and Sylvia Robert DeGraw published a book about the adventures of his daughter Tippi in Namibia «Tippi of Africa». The publication instantly became a bestseller and was translated into several languages. Russian, unfortunately, are not included in this list. The book is about the real Mowgli gained so much popularity that for a while even eclipsed most of Harry Potter.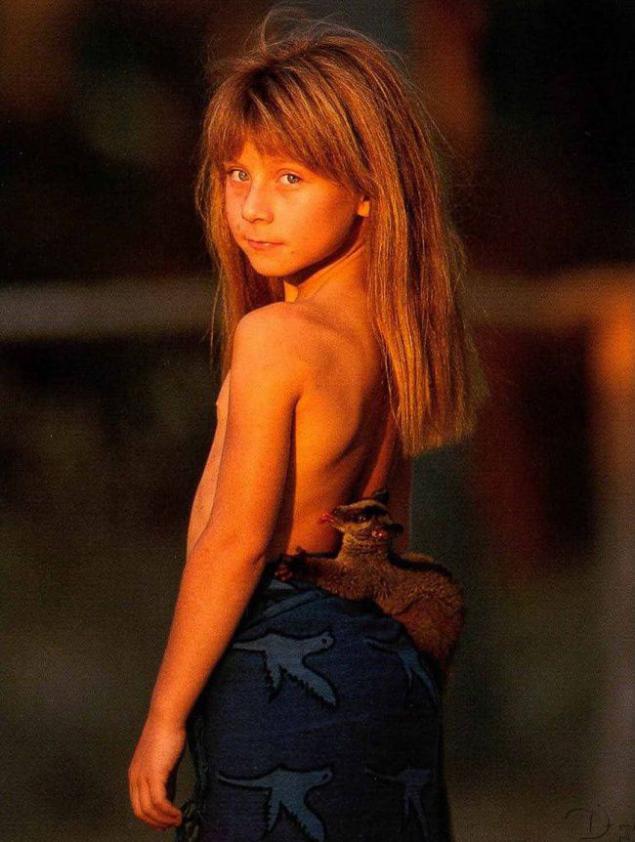 Sometimes Tippy spent time with Aboriginal tribes of Namibia (Himba Bushmen), who taught her their language, local customs, as well as many other useful skills. For example, it is now able to produce edible berries and roots. But basically contented girl intercourse with animals. While still very young, she once said: "I have no friends, because I rarely see children. Animals - and only the best of my friends ».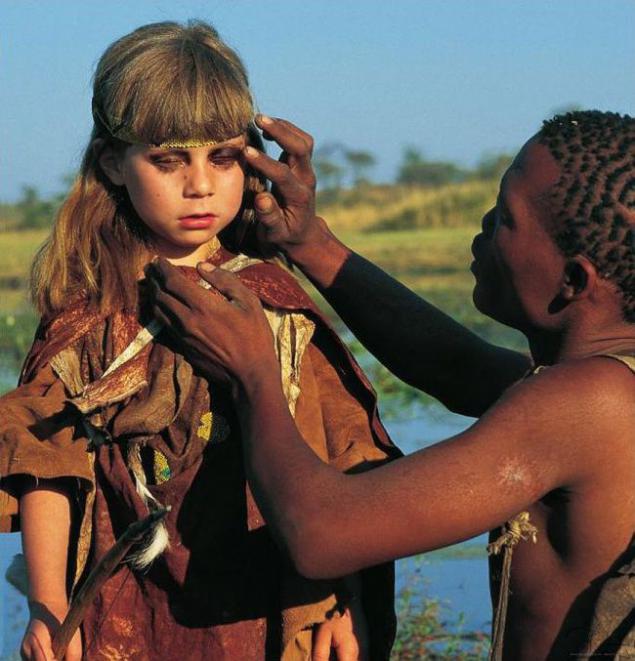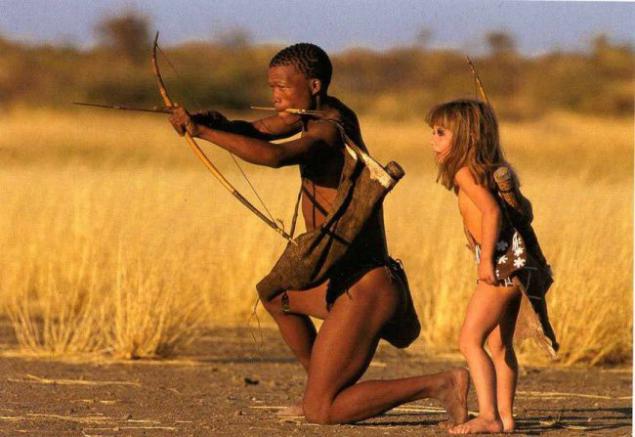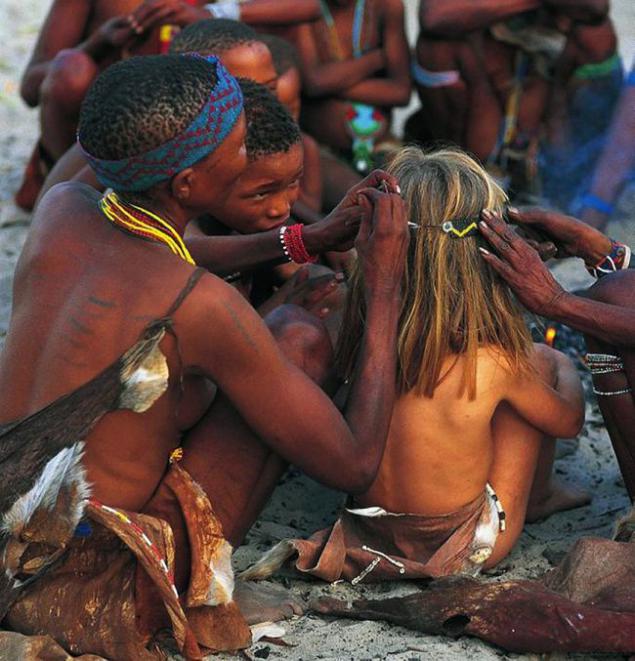 When Tippy was ten years old, his family returned to France, as parents felt it necessary to give the girl a European education. Study in the local school lasted for the first two years and then moved to Tippy home schooling. She was very difficult to adapt to the conditions of urban life, it was all too strange and unfamiliar. With local children she could not find a common language.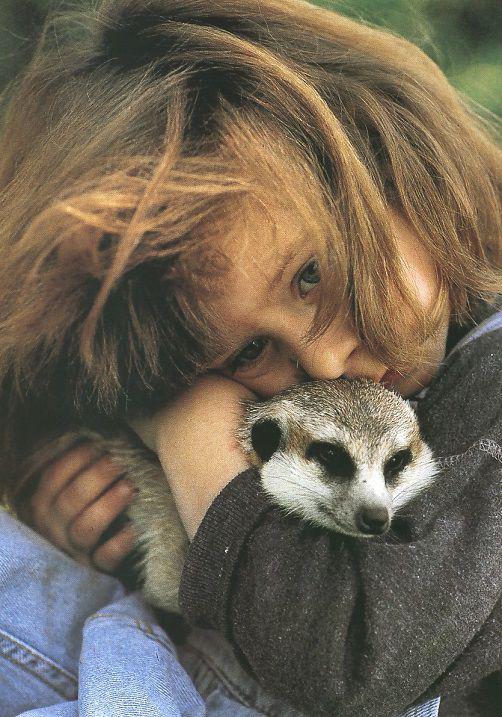 In 2004, Tippi returned to Africa to make a six-part documentary «Around the World with Tippi» («On Tippy around the world") for the channel Discovery. In 2005, a book was published «My Book of Africa» («My book of Africa"), in which the writing together with Alan and Sylvie Robert DeGraw participated their daughter Tippi.
Today Tippy DeGraw 23 years old, she is studying at the University "Paris III: New Sorbonne" in the Faculty of Film Arts, writes books, paints and dreams of returning to their homeland in Africa, and to remove about her documentary.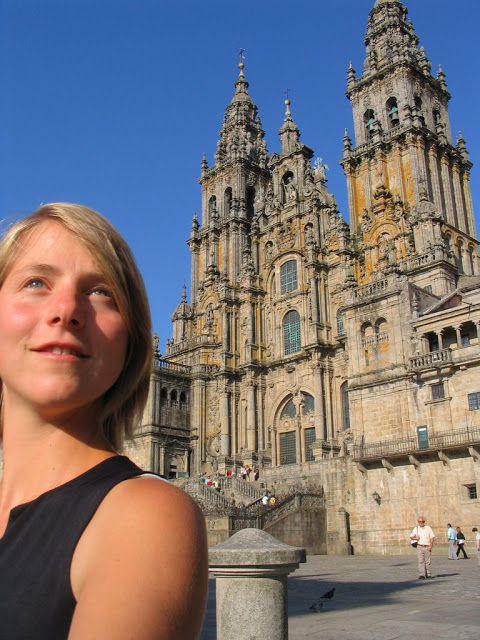 Source:
www.travelettes.net