The volume of the tank is about 900 000 liters. In this building lives 110 different species of fish.
All in all, "AquaDome" floats and lives about 2,700 fish and fish of different sizes.
At the height of this gigantic structure is 25 meters, the diameter of the outer shell - 11 meters,
and internal - for more than three meters.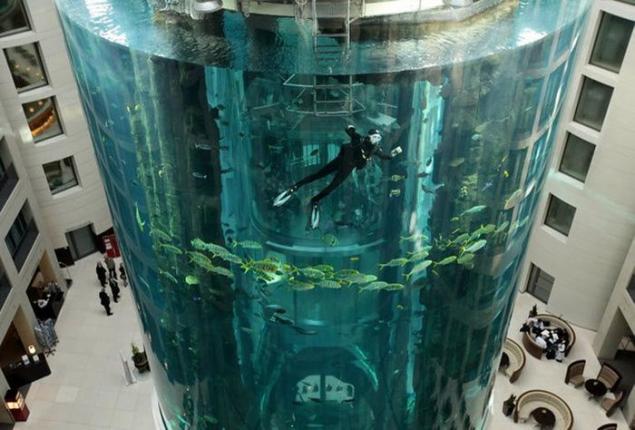 Diver trying to pat the fish Napoleon while cleaning the huge aquarium «AquaDom» March 22 in Berlin.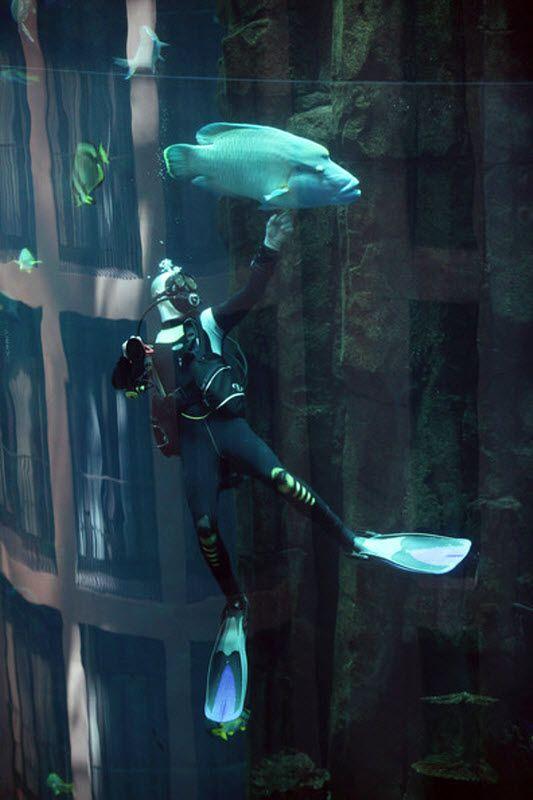 «AquaDom» - this is a 25-meter aquarium cylindrical shape made of acrylic glass, built around a transparent elevator. It is located in the hotel «Radisson SAS Hotel».
«AquaDom» opened in December 2003. For the construction of this miracle took 12, 8 million euros.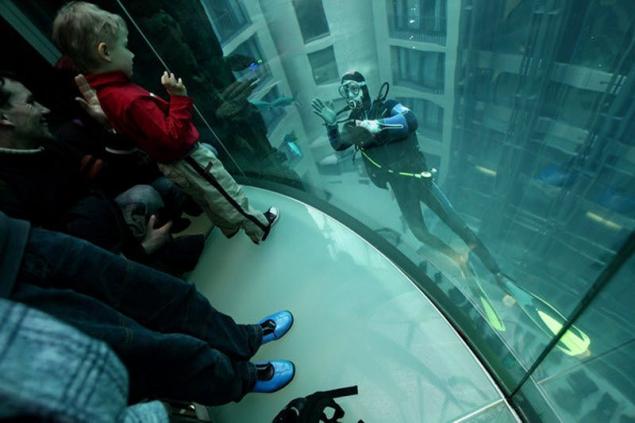 Design aquarium took over the company «International Concept Management, Inc.». The cylinder is made of acrylic glass was built by «Reynolds Polymer Technology».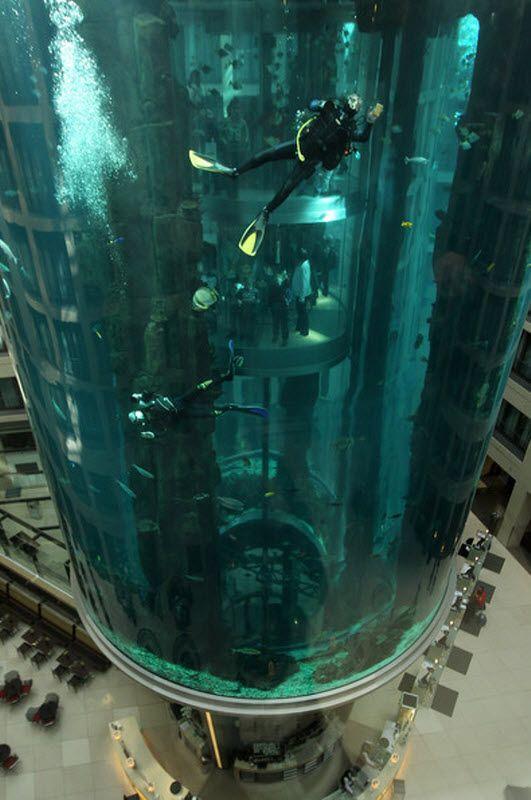 Who is the main attraction of the sea center of Berlin.